This is a story of a one-eyed senior rescue dog name Cricket Noodle Soup. Okay, really her name is just Cricket but I tend to add things to the end of her name every single time I say it: Crickey-Doodle, Crickey Doodle Doo, Cricket Noodle Soup. Thankfully she responds to any of them.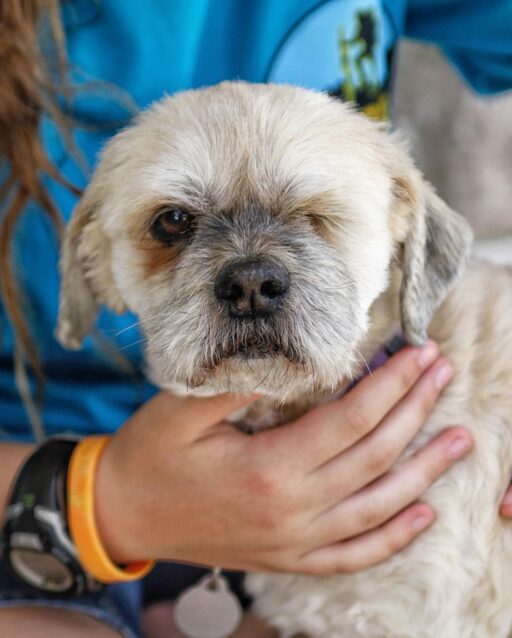 Cricket is 12-years-old and was found wandering the streets in a nearby town. She was skittish and someone was finally able to catch her. She was so matted that they didn't even know that she was missing an eye until they were able to cut her fur back. This is our first meeting at the shelter: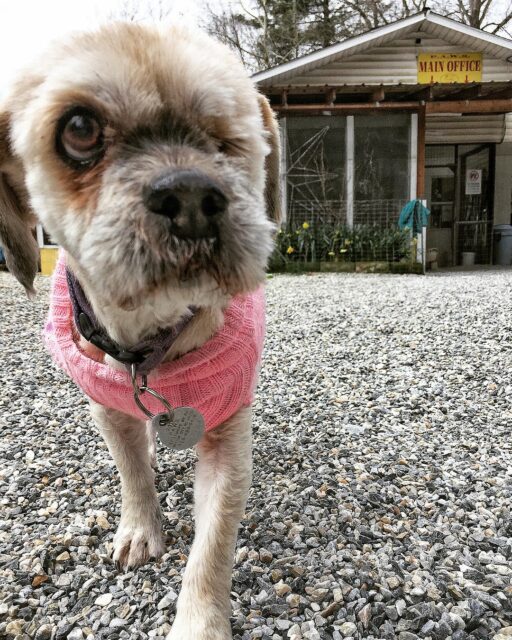 She jumped right in my lap: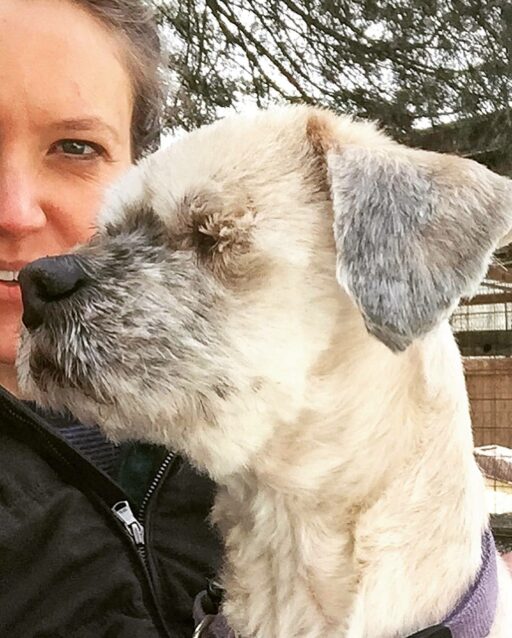 I wasn't sure we were ready yet for a new dog and I was talking to the shelter about fostering her for a while when a car drove up. I could see the couple sitting inside the car with the windows rolled up, both smoking and cigarette smoke swirling around them. The doors opened up, they both flicked their butts next to the dog yard, and then the woman screeched, "Is THAT dog available? I want that one!" At that moment I pulled Cricket close and said, "Oh, I'm sorry…she's already taken." And that's how we ended up with Cricket!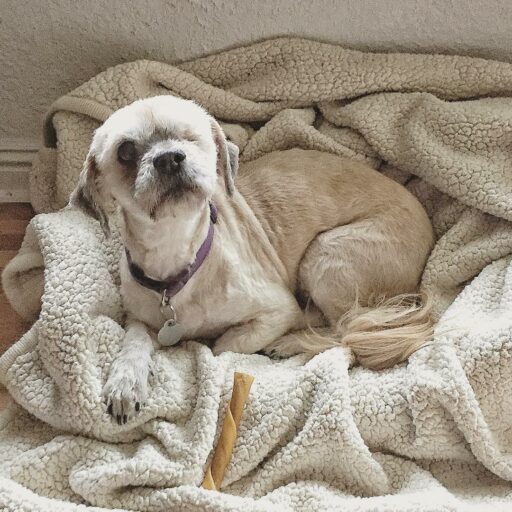 Ok, technically we were still just fostering, to make sure she was a good fit for our family. But she settled right in like she'd always been a part of our little menagerie. Sienna took right to her and Cricket to her. Cricket even chose to sleep in Sienna's bed day and night: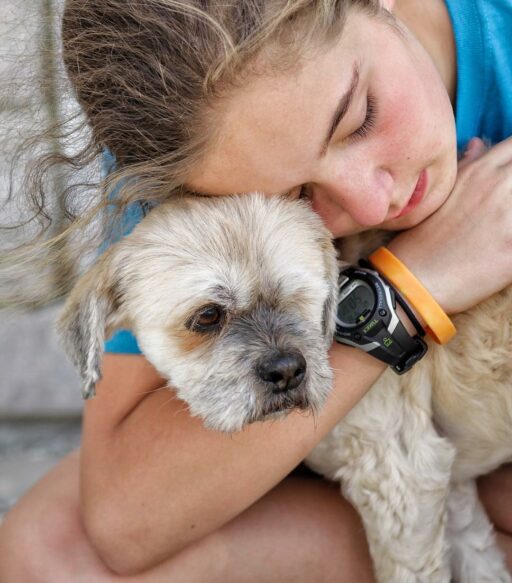 When I woke up one morning and saw this I knew we were most likely a foster fail (or success! whichever way you look at it):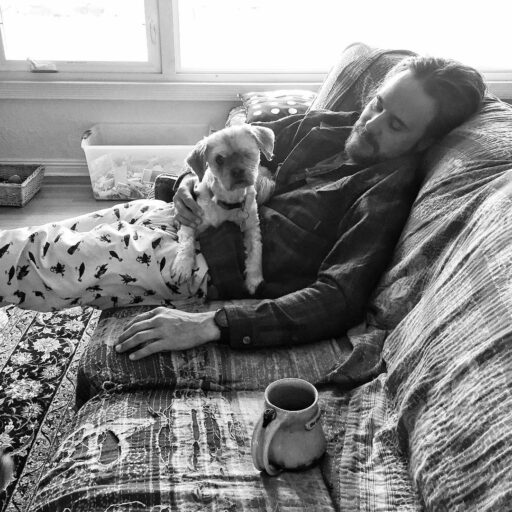 Cricket loves to walk…but she only has pep in her step when the leash is on. I put on her collar and leash each morning and she drags me around the neighborhood like she's on a mission! And that's when you see her smile: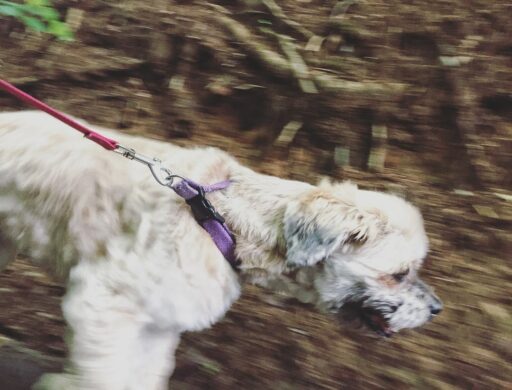 Look at that grin!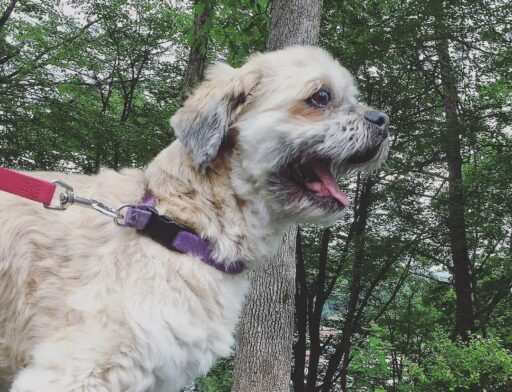 We think she looks a little bit like Cookie Monster when she's smiling: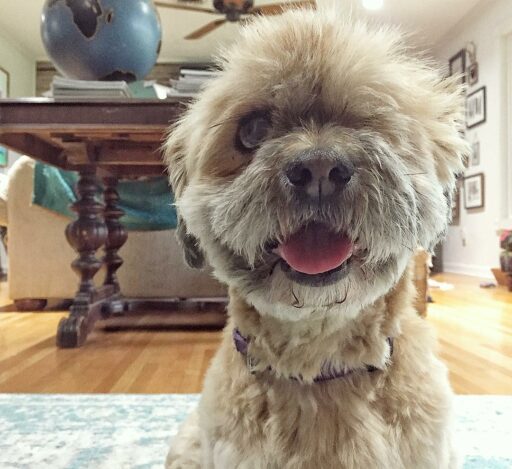 She's way too snuggly…it's hard to get anything done when this face is looking at you: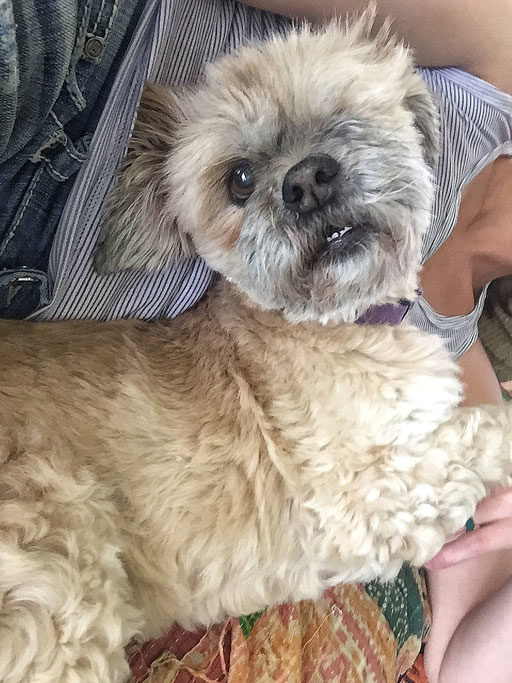 She's just made herself right at home: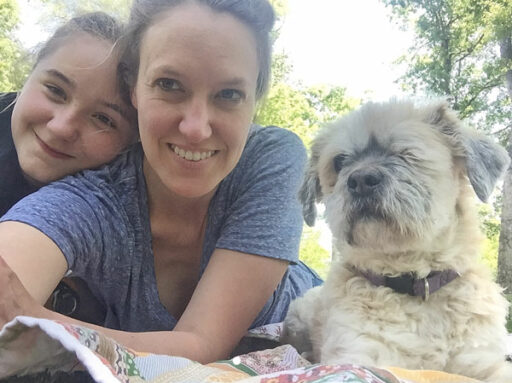 Max is okay with her too: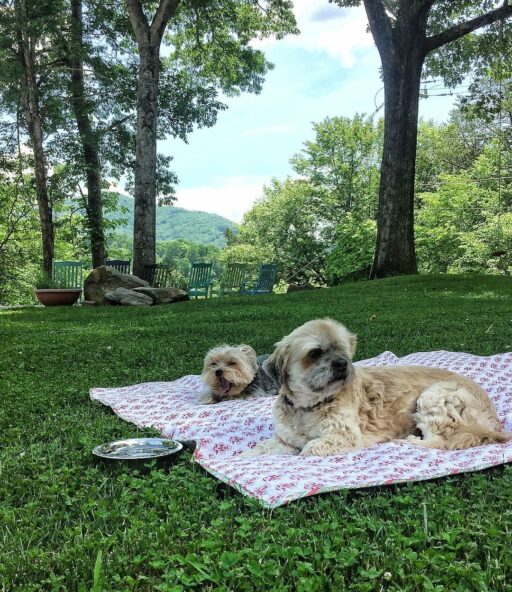 Here's a recent pic of Max just so he gets some air time: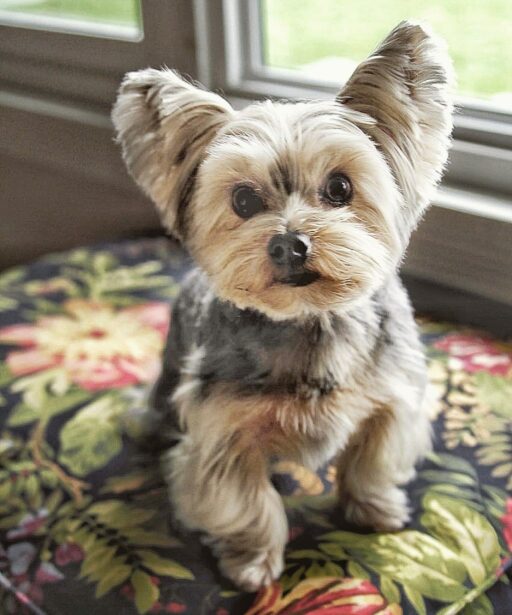 We officially adopted Cricket on May 3. I signed the paperwork and Sienna signed it too. The same day Cricket decided to eat a doormat. It reminded me of when Sienna was in Kindergarten and I asked her why she was so good for her teachers but not so much for me and her answer was, "Because I hold all my bad behavior in all day and when I get home I just can't hold it in anymore." But she hasn't done it again since…maybe she just sensed that something was different: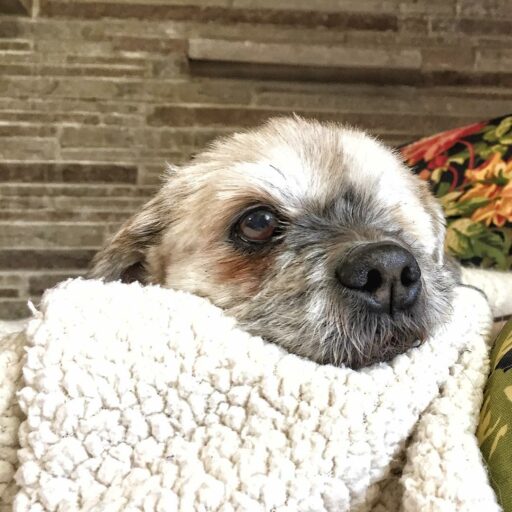 We were able to find out some of her backstory too. She has a microchip but her previous owner passed away and then she ended up homeless. She lost her eye a few years back when she was put in a yard with other dogs that turned on her. She's not very trusting of other dogs right off the bat which is understandable…but she wants to be friends! My favorite thing is how vocal she is. Cricket talks to us constantly to let us know what she needs. And sometimes she just purrs:
As I write this today Cricket is outside in the sunshine. She never wanders off. She barks at anyone that drives by but never goes after them. When she wants to come back in she barks at the door.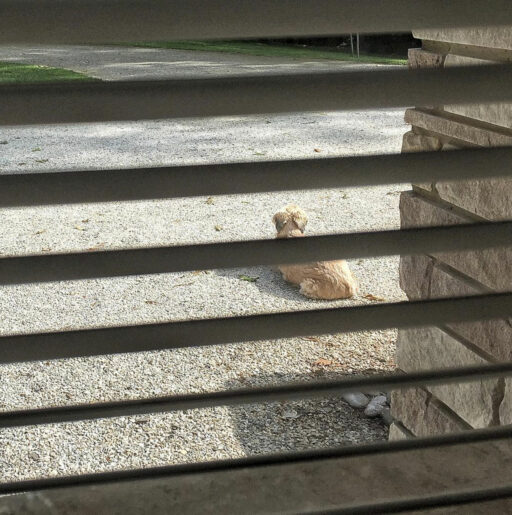 Happy used to do the same thing! We miss Happy so much but so thankful she opened our hearts to senior dog adoption. Senior Dogs 4 Ever Ya'll. That should be my new Cricket hashtag. Here's a photo of Happy just because she always makes me happy: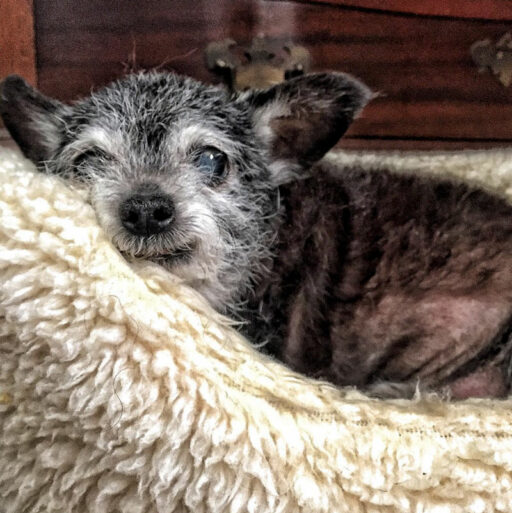 This year Happy's sunset maple got its new leaves. It was the last of all our trees to lose its leaves last year. That almost exactly 251 days of sunset leafiness. We had Happy for 251 days. I feel like she sent us a sign. P.S. Can you spot Max?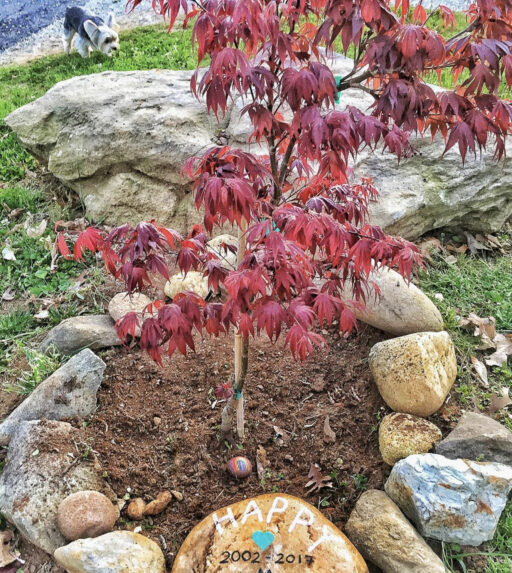 The biggest difference between Happy and Cricket is that Happy always had a "resting smile face" and Cricket has more of a, well, "resting grump face?"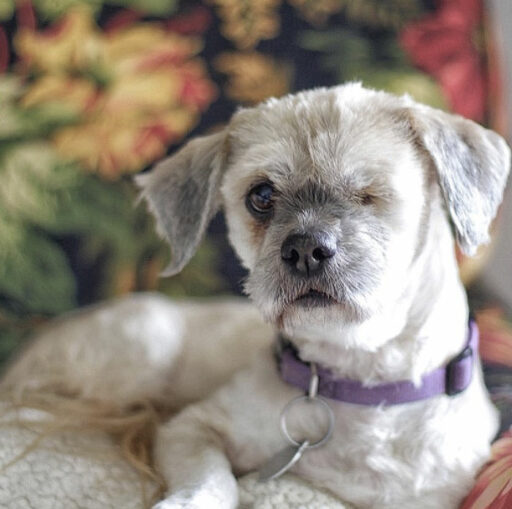 But she's so sweet and we love her. To read more about all our animals click here!