We lost our sweet Fo this last week, but the good news is that all Foshizzles go to heaven: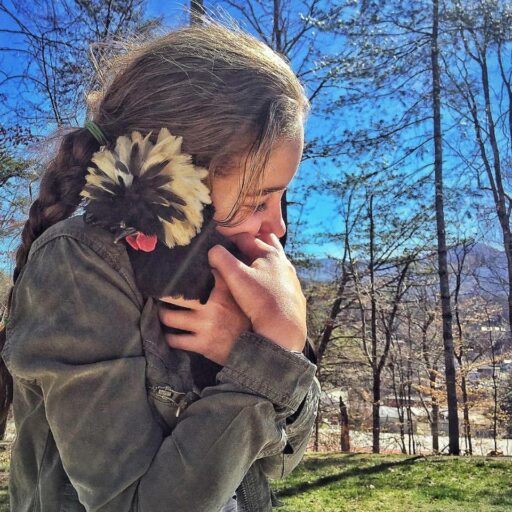 It was really sudden and unexpected. About a week ago I found her limping and found that she had broken a claw off and her toe was swollen. I put some antiseptic spray on it regularly but it turned into an infection. I soaked her foot in epsom salts a few times a day, each time covering it in salve and then fashioning a little bandage on her foot.
Her foot seemed to be getting better but Fo overall didn't feel any better. We aren't exactly sure why she went so fast but all of the sudden she started to have trouble breathing. We might have been able to go to extremes to keep her alive but every new thing we tried just seemed like it was making Fo uncomfortable, and she didn't understand why we were doing it. It was a cool morning and the rain was so peaceful so I moved her right to the edge of the garage on a towel so that she could feel it. Sienna laid down with her and talked softly to her, telling her it was going to be okay. Fo had the most beautiful crimson red wattles, and that's how I knew she was going to die, when her wattles began to turn an ashy color. So we just stopped trying and prayed that if she was going to suffer that she would go quickly. And she did. Foshizzle didn't suffer for very long and we did everything we could for her to keep her comfortable at the very end.
The hard part about loving animals so much is that I love animals so much. I become really attached to each one and I know every little thing about them. Fo was no exception. She brought us so much joy.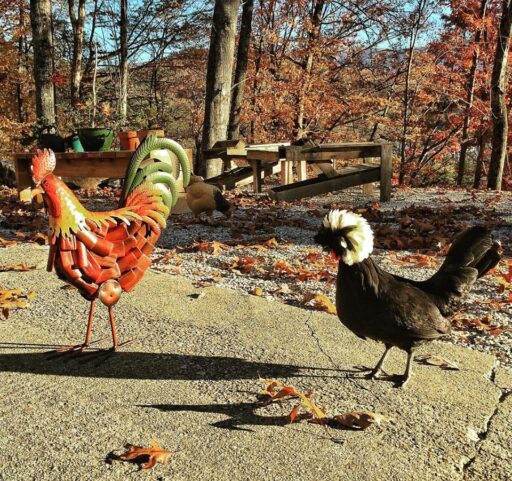 Fo captured our hearts from the very beginning with that little heart on her forehead and the intense way she always stared at us: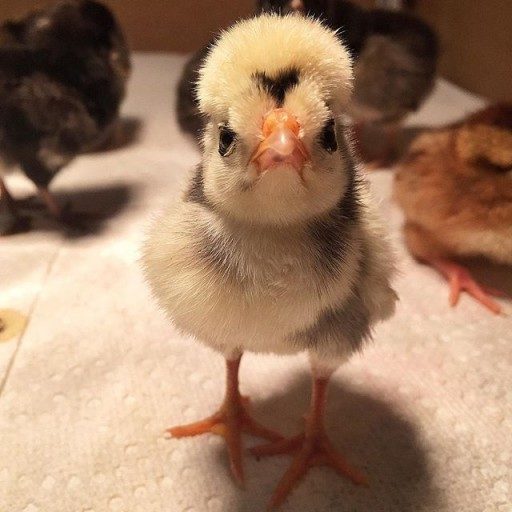 Even in her awkward phase she still kept that stare: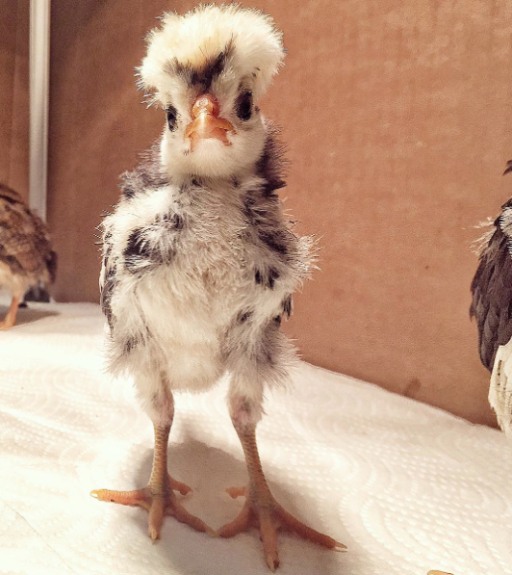 And she loved her human from the very beginning: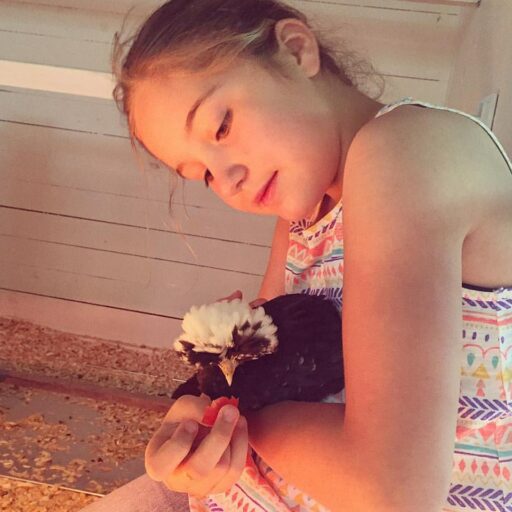 They were very attached: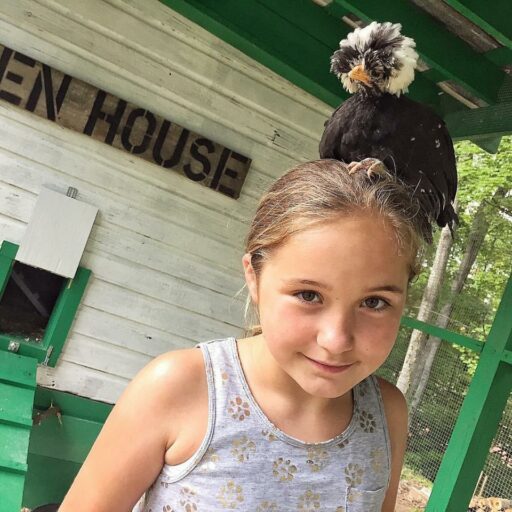 She started growing that beautiful heart out when she was just a few weeks old: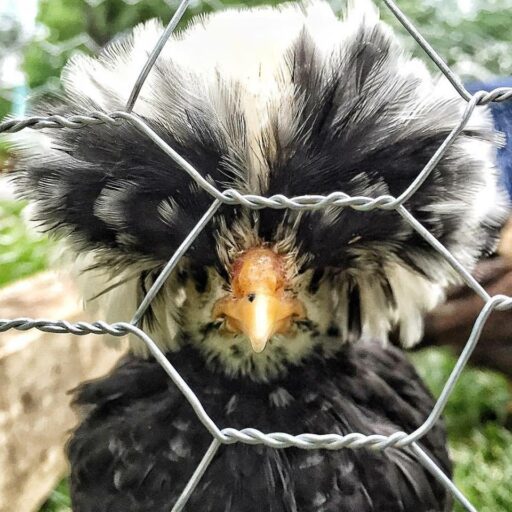 She turned into such a graceful hen: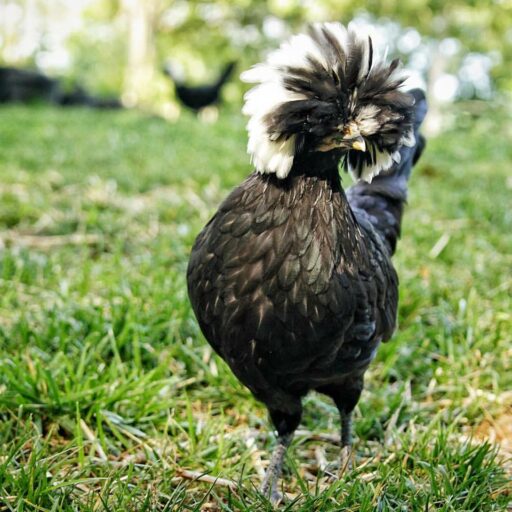 Except for when it rained and she wilted: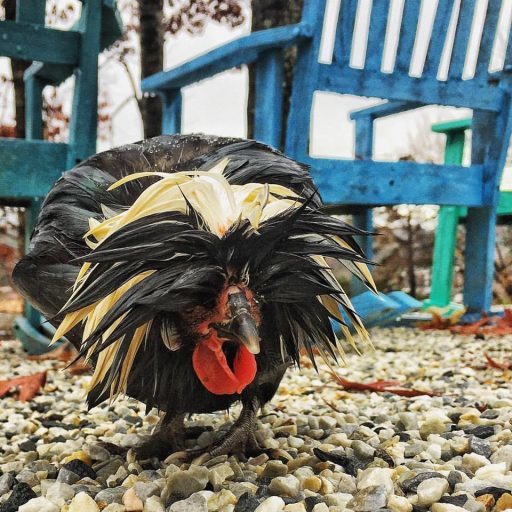 Fo got lost more times than I could count in our neighborhood, it was so easy for her to take a wrong turn because she couldn't see very well. Our neighbors always brought her back. One day she wandered all the way up to the main road and was brought home on a Segway. She might be one of the few chickens in the world to ever ride on one.
I loved digging up worms in the garden for her. I'd save them until the other chickens weren't around. I shouldn't play favorites but how could I resist this chicken?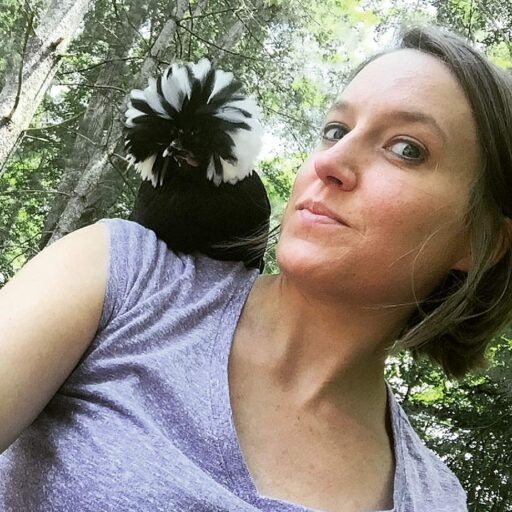 She would even ride on Sienna's handlebars as long as she didn't go too fast: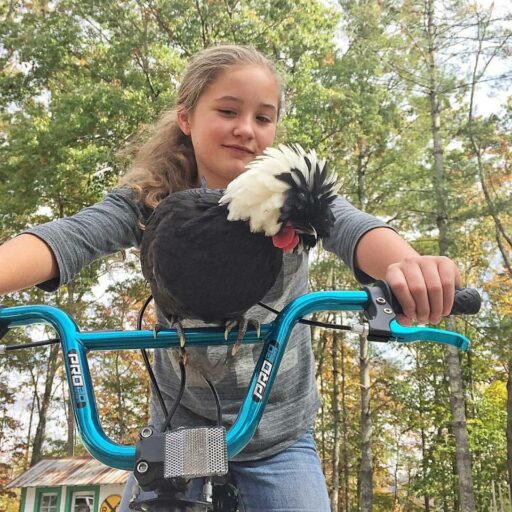 All I had to do was whistle the mockingjay call from Hunger Games and she would start walking towards me.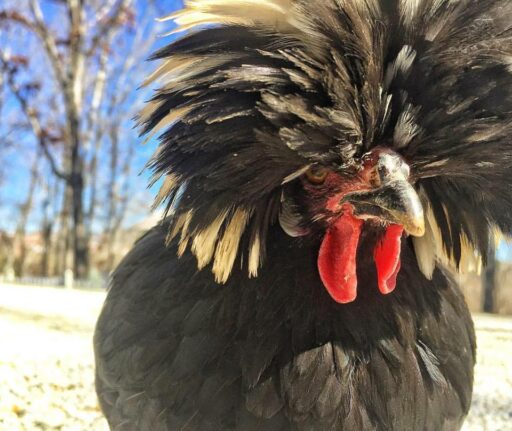 She tolerated our dog Max and then, when we adopted Happy, Fo decided they could be best friends:
When the other chickens were fighting over the nesting boxes to lay their eggs Fo would just quietly make her own nest anywhere that was comfortable. She would have made the best mother (except for not being able to find her chicks when they wandered off).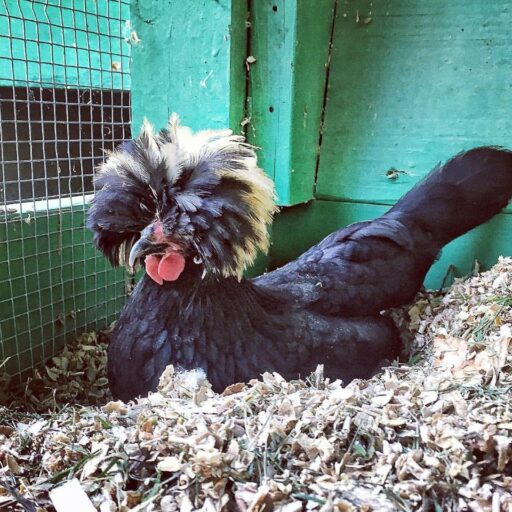 None of the other chickens ever picked on Fo, even though they all pick on each other relentlessly. It was like they knew she was extra special.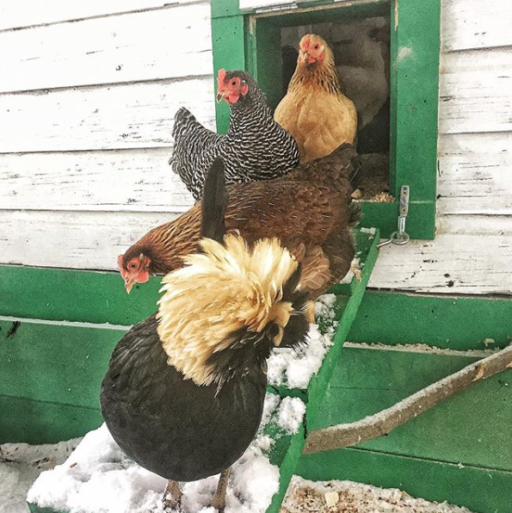 She was just so beautiful, and coupled with her quirky mannerisms, we could watch her for hours.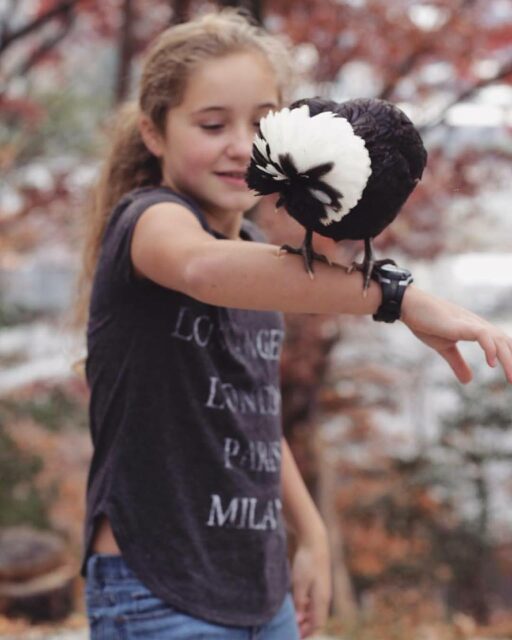 There will never be another chicken like Fo.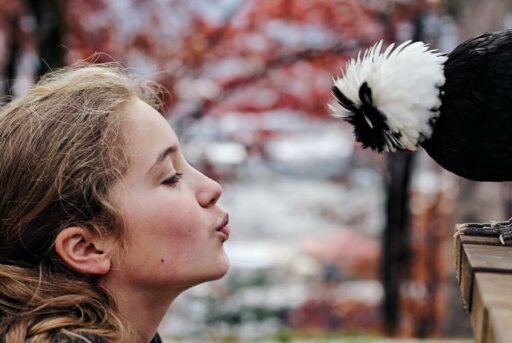 I wrote a lot about her over the last year and half and I'm thankful we have all our memories saved.
We buried her right in front of our large picture window and ordered a beautiful red weeping maple to go right on top of her, just like we did for Diesel.
We miss her so much but we feel really lucky to have called her our chicken.
Foshizzle Forever.
(Note: You can read about her and our other animals here.)