"Houses carry the atmosphere of their past." -Isle Crawford
You know I love restoration and trains and history…that love has led us to yet another project. This sweet little 1940's farmhouse in downtown Bryson City has been neglected for a long time…but we immediately saw something in it: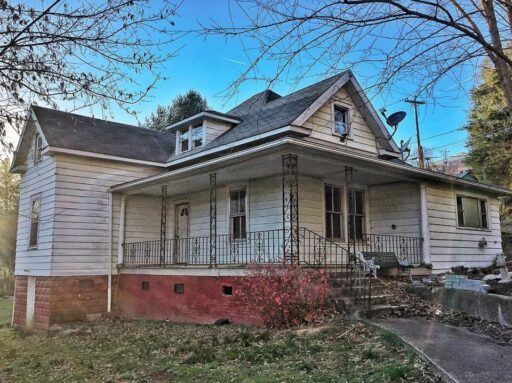 With our friend Jaime Perkins and his wife (also Jaime) we decided to just jump right in and try to save this old house. All four of us immediately knew we could make it into something amazing for visitors looking for a unique place to stay in our small town. I didn't even know the actual address of the property until after we had put in an offer for it a few weeks ago…and when I read it off the paper I knew that's what we needed to call it: Sixty-One Park
The farmhouse was once owned by the town's railroad telegrapher Cecil Plott and his wife Mildred. Their son Tom still lives in the area and was gracious enough to meet us at the house yesterday to paint a picture of what it was once like. He has some really great stories to tell and we all just followed him from room to room as he and his wife Judith looked around for the first time in about thirty years. In the photo below Mr. Plott was showing us where the old coal stove used to sit that would heat the living room. On the opposite side of the wall was the wood stove for cooking. As a young boy he was responsible for keeping the kindling chopped. The coal stove was eventually switched to kerosene.
"I could only carry one gallon of kerosene at first and it was a long way to the woodshed to get it. Eventually I was able to carry five gallons at once."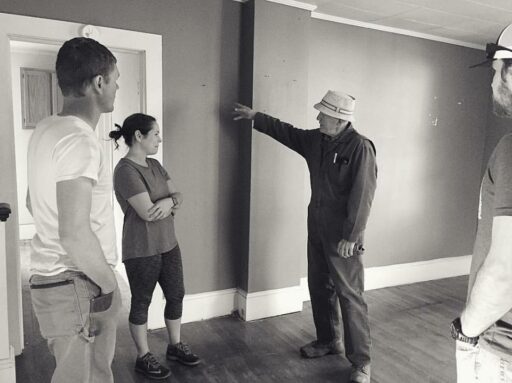 We really want to honor the history of this house and its connection to the railroad so it's going to be a fun journey to follow. I've always wanted a farmhouse…and a beautiful, inspiring place where people can gather. I feel like this is a dream come true.
Brett and Jaime couldn't help themselves and started demo this morning before they both went off to work. Here's the upstairs landing where the three smaller bedrooms are. We will be adding a bathroom upstairs too.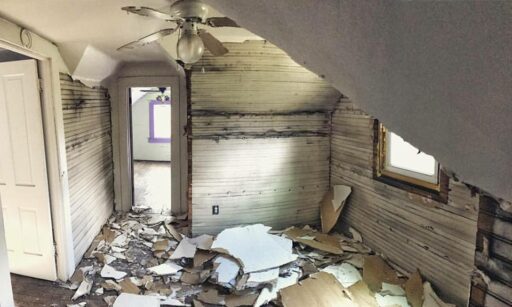 I'll be posting photos of the restoration and history as we go. I'll try to round up summaries in blog posts but to see the progress real time and for updates on when we might actually start taking reservations check our the Sixty-One Park Facebook Page and Instagram page!