2017 is flying. Finishing up week 13 and 14 of my painting project means that I have already lived 98 24-hour cycles since Christmas. That doesn't seem possible. The days are going too fast and it kind of gives me a little bit of anxiety…I want time to slow down not speed up. Anyway enough rambling here's everything I painted in week 13: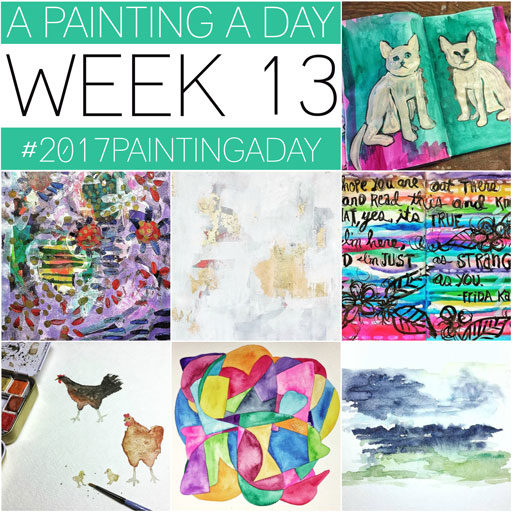 I've been a little short on canvas and paper lately so I've been working in my art journal. I painted these cats: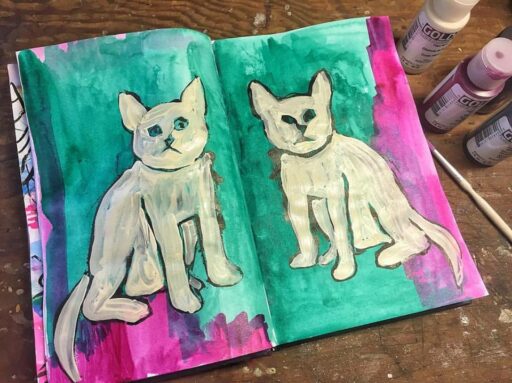 This was a random watercolor doodle: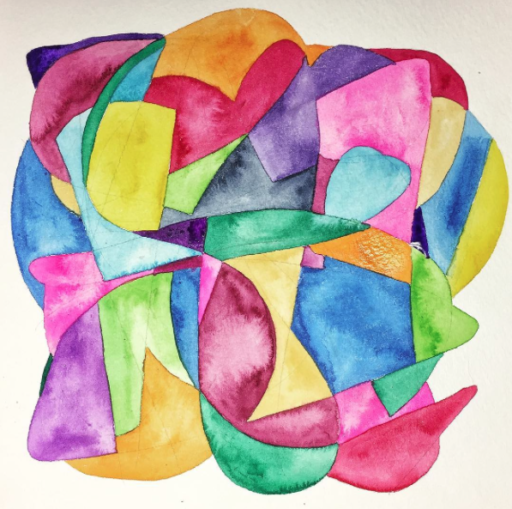 Jane Davenport has this amazing watercolor palette for portraits but I think it's perfect for chickens. A pretty poultry painting: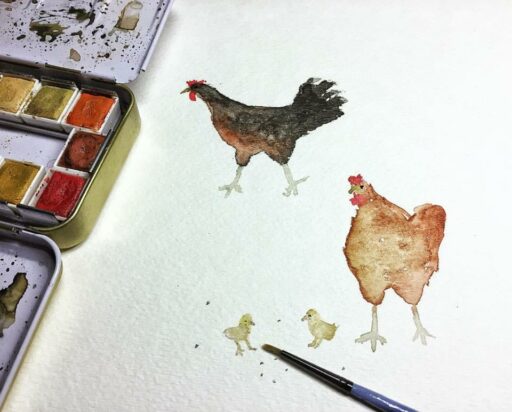 An abstract watercolor landscape. I usually paint these in stages as I'm working around the house…adding bits of color here and there so it stacks up in a blotty kind of way. Very un-technical: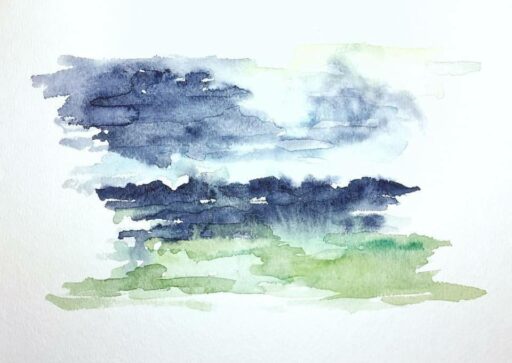 A large abstract painting on gallery canvas. I used layering and gold leaf on this one: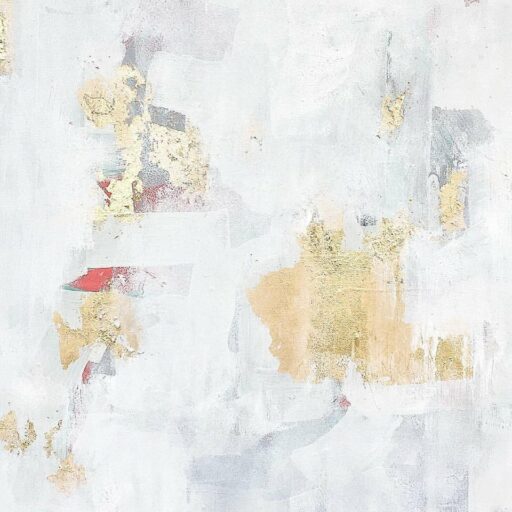 A watercolor and ink quote:
"I hope you are out there and read this and know that, yes, it's true, I'm here, and I'm just as strange as you." -Frida Kahlo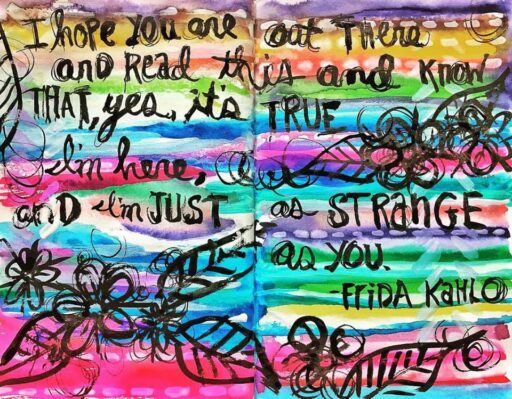 A layered art journal page: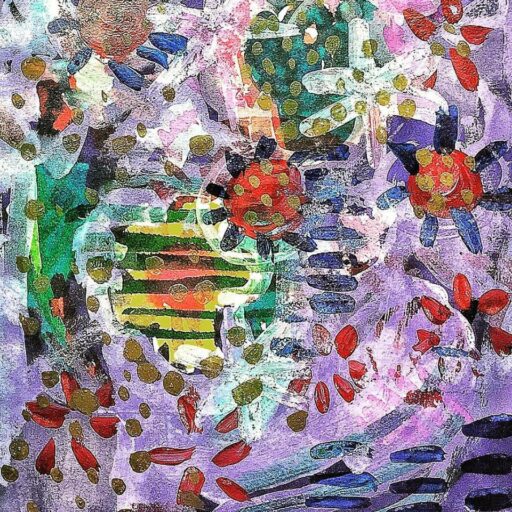 For week 14 I decided to go with a theme…ink blot birds: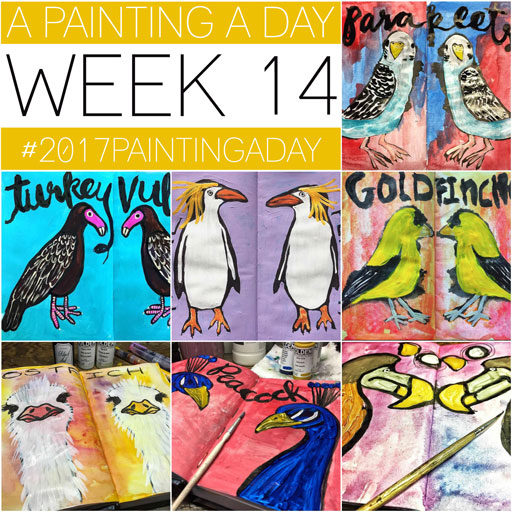 I painted the shape of the bird in ink on one page and then blotted it onto the other page for a mirror image. This day was parakeets: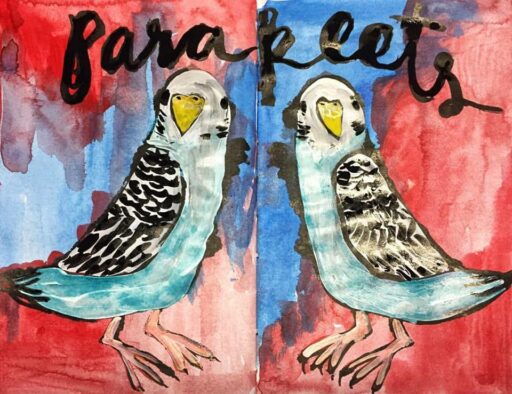 Day 2 was goldfinches but my ink blot was really, really messy…it was hard to recover. This goldfinch looks like oscar the grouch: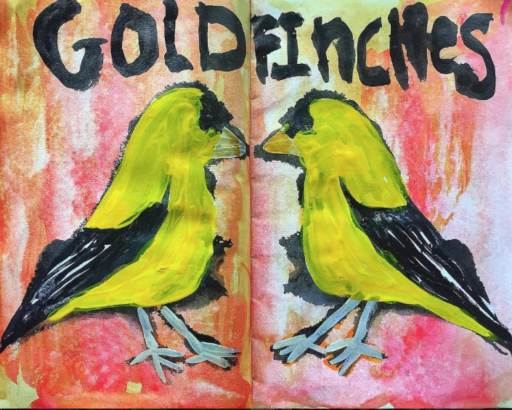 Ostrich day: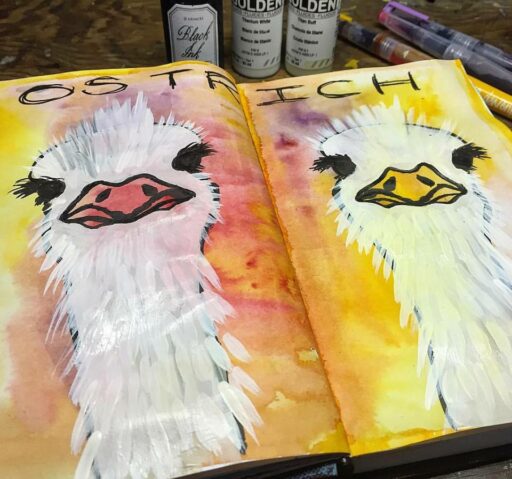 Peacocks: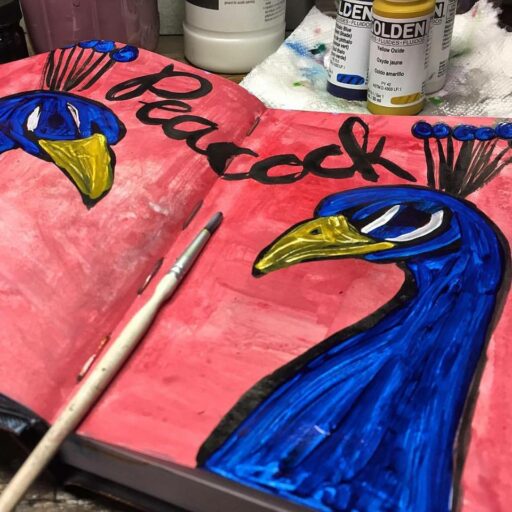 The dodo bird: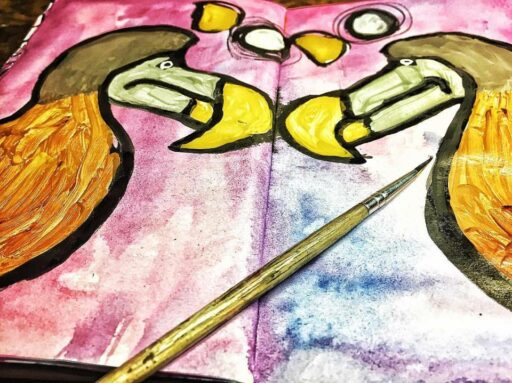 And of course my favorite…the turkey vulture aka peace eagle: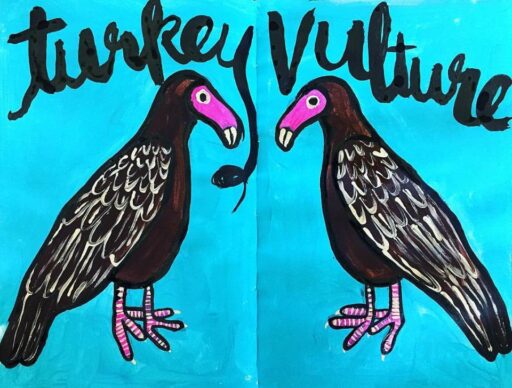 We have a lot of them around. Here's a photo I took last week ….you can barely see them in the two trees but there are seven turkey vultures sitting there. One was flying away as I took this. If I get to close they'll leave. Their wing span is incredible, almost like they are part dragon. I watched them for a while from inside before going out. Foshizzle was in the yard right below them pecking away in the grass. They didn't seem the least bit interested in bothering her. She had no idea they were up there watching but I don't think she needs to worry about them. Maybe they are protecting her.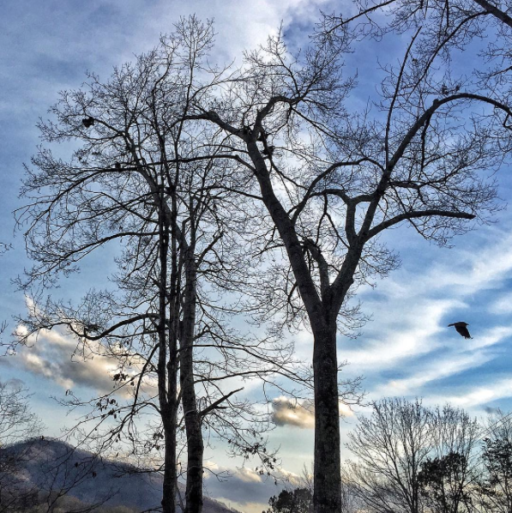 And the royal penguin: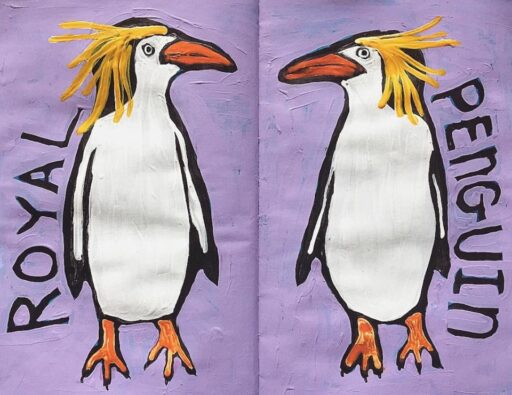 I do list some of my artwork for sale. You can find it on Etsy here.
All my daily paintings can be found indexed here!