One Painting a Day Week 15 and Week 16. Here's my little daily paintings nook…Happy is snug in her bed and Max is snuggled underneath the blanket tent he makes on the couch: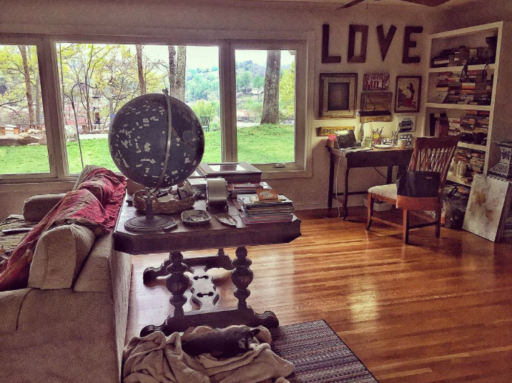 I put this little desk in our living room so I can paint in the midst of every one else's activities during the day. My little desk can get really cluttered so I try to clean it off every night before I go to bed. Can you see the huge blob of purple paint?! I have no idea how it got there. I think maybe I squeezed the purple tube and it all went out the backside: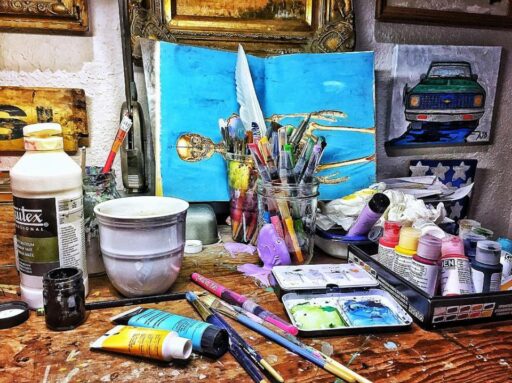 Here's everything I painted in week 15: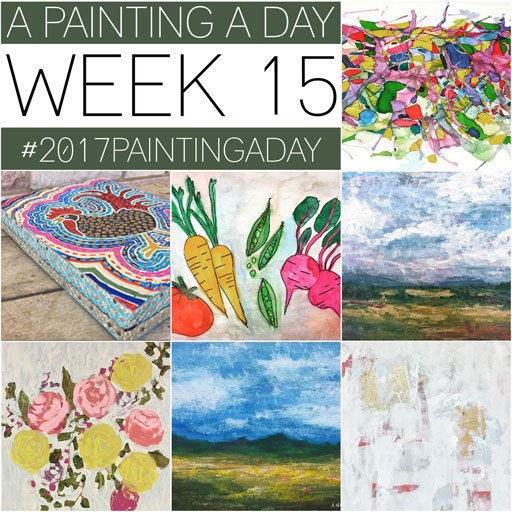 Another gold leaf and enamel abstract: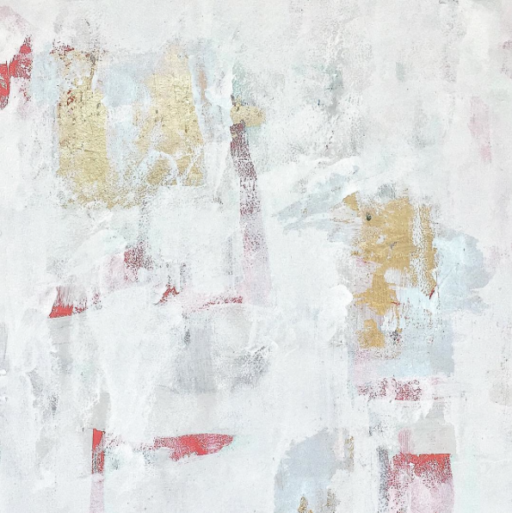 An acrylic landscape on canvas board. I love painting these because I just layer and layer and layer. It's very meditative. When I paint these on flat canvas they can be easily framed in any ready-made ornate frame: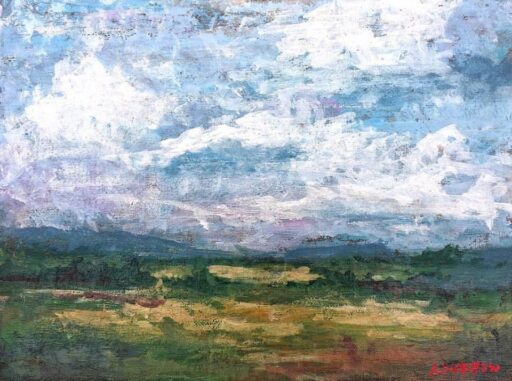 A floral painting on plywood: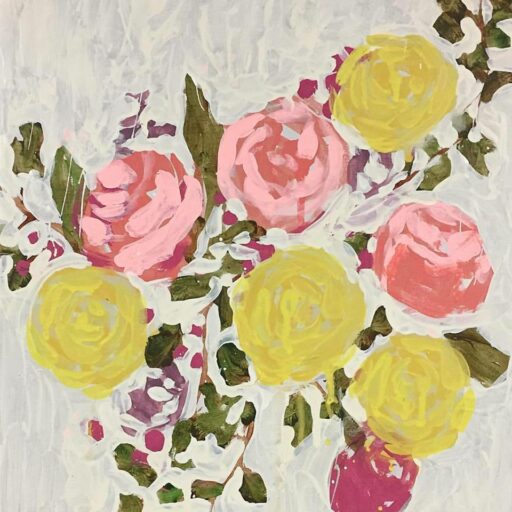 These veggies were painted on a scrap piece of cardboard one night: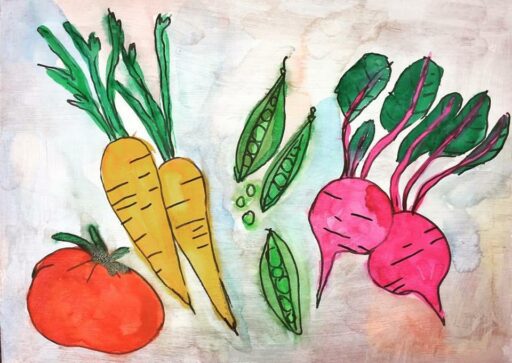 An abstract watercolor: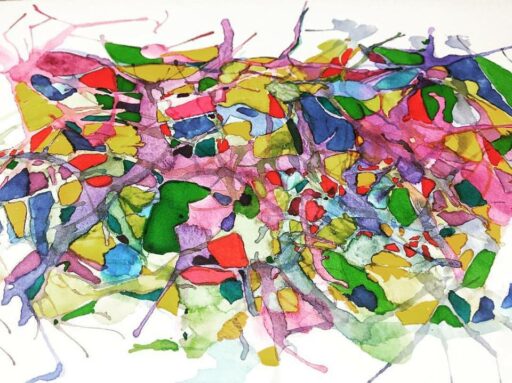 Another landscape: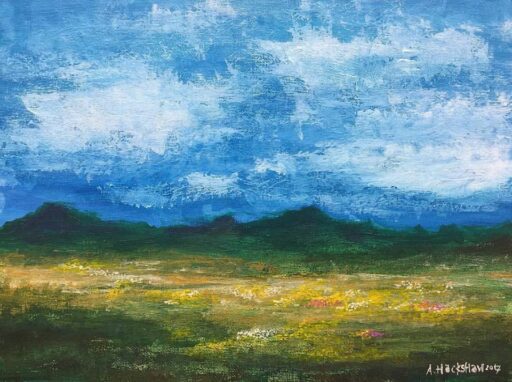 This is one of my favorite pieces ever I think. I painted this rooster on a thick piece of Hemlock and then nailed this tin edging around it: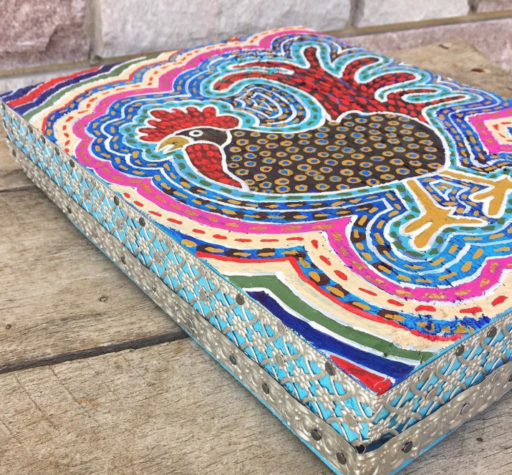 Here's everything I painted in week 16: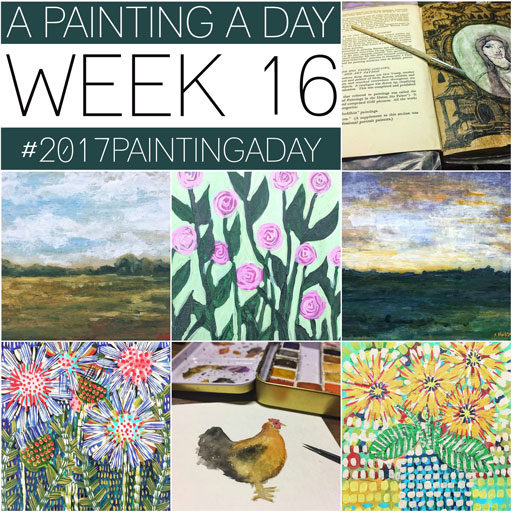 A floral painting on canvas board: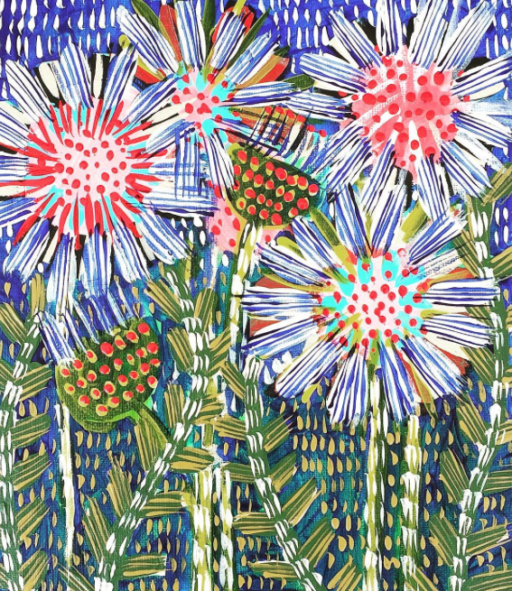 Another landscape: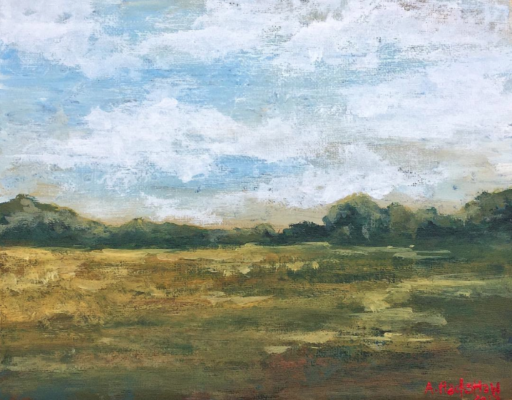 This portrait was painted in an upcycled art journal. The face is a stamp from Jane Davenport's new line at Michaels and the brown paper design in the background was a shopping bag from Williamsburg: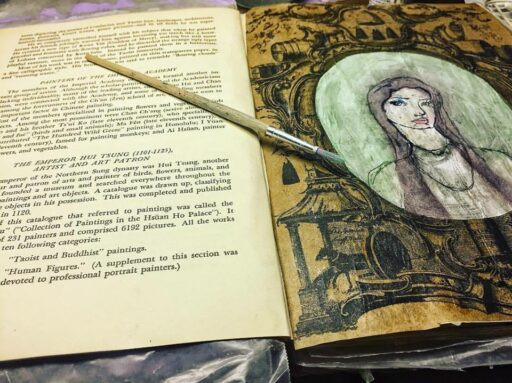 An abstract floral: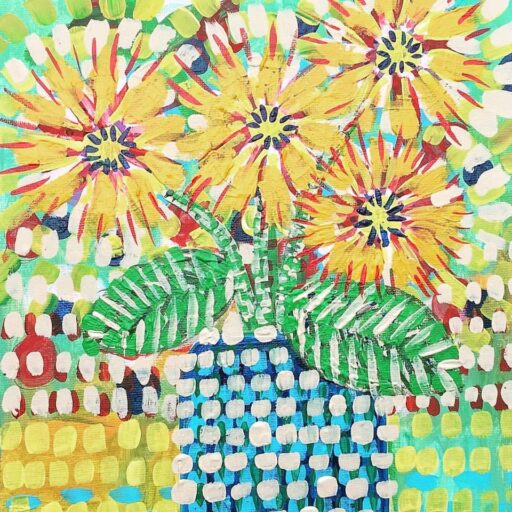 Pink flowers: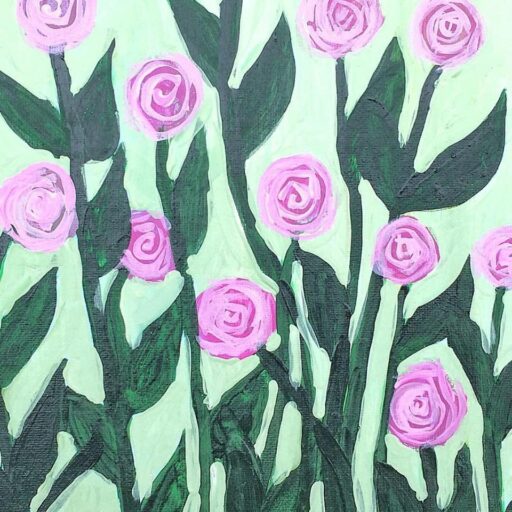 A tiny watercolor chicken: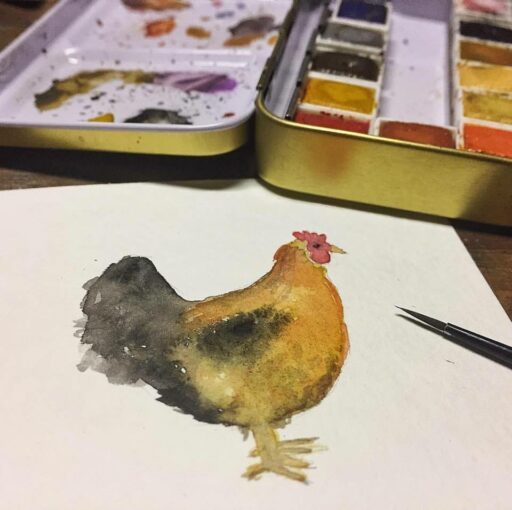 Landscape again: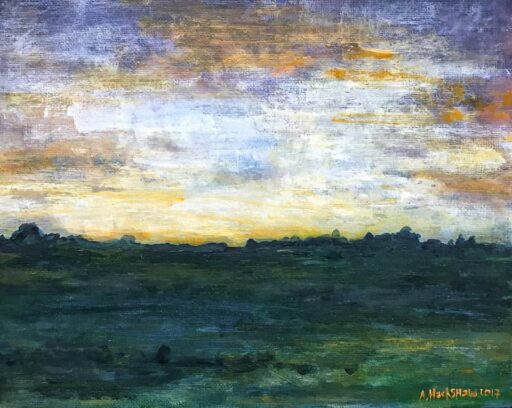 I do list some of my artwork for sale. You can find it on Etsy here.
All my daily paintings can be found indexed here!