I can't imagine anything more exciting than a sealed door…and one that's been sealed for decades. A few months back my friends Mike and Smita were renovating their downtown motel, one of the original old motor lodges in Bryson City. It's called the Relax Inn now but back in the 1950s it used to be called the Bryson City Motor Court. Last year when they were renovating I went to visit and see all of their hard work. During the tour I learned that there was an old door that wouldn't open and when I asked Mike about it he said they had never opened it…because it had been painted shut since the 1960s and they couldn't get it open. That means that door probably been sealed since these old postcards were made: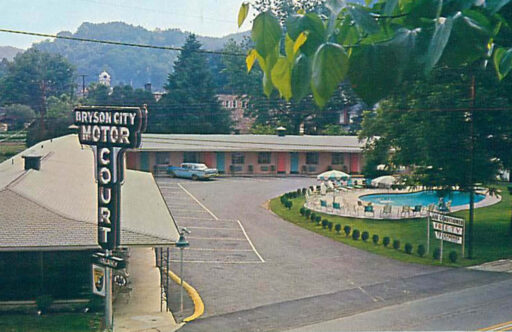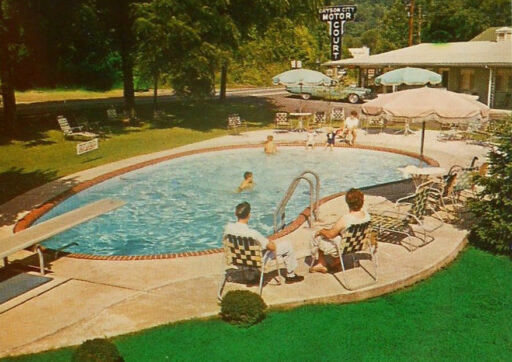 Of course I soon became kind of obsessed with that door…what was behind it? But then I forgot about it….until today when Mike messaged me to say that they'd finally gotten the door open and asked if I wanted to come see what was behind it. Yes. Of course. I live for secret stuff. It turns out that there was just a small closet behind the door but it was still like a mini time capsule. Here's what we found: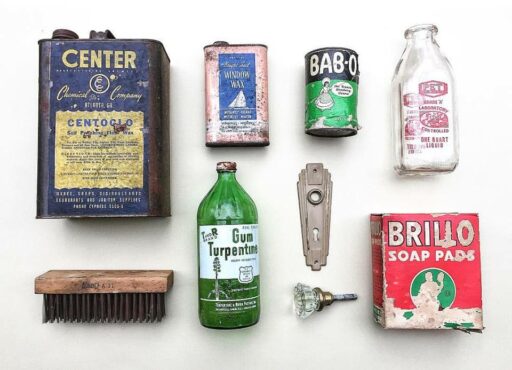 This isn't motel related but I recently acquired this old 1967 calendar. A bunch of them were found in an old barn near Sylva:
Richard Barber planted his first apple orchard in 1903. By the 1930's he had over 500 acres of apple trees. His son took over around then and it was in the Barber family until 1977. The land has since been split up into different parcels and there is still a Barber apple orchard where the original 1930's fruit stand was. We stop there for apple donuts in the fall. I love that there are appointments written on the calendar from 1967…another kind of time capsule.
And remember what I found in the old depot? Photos, bible pages, birth announcements etc. That was the time capsule of all time capsules so far for me.
If anyone wants to unseal any more sealed doors feel free to call me. I'm always available for door unsealing events.