"I just want to get more people to know about the cat." -Dr. Harold Sims
I love animals, museums, oddities and vintage so imagine my excitement when I heard about the grand opening of a new nearby museum devoted entirely to cats. The American Museum of the House Cat opened up right up the road from us: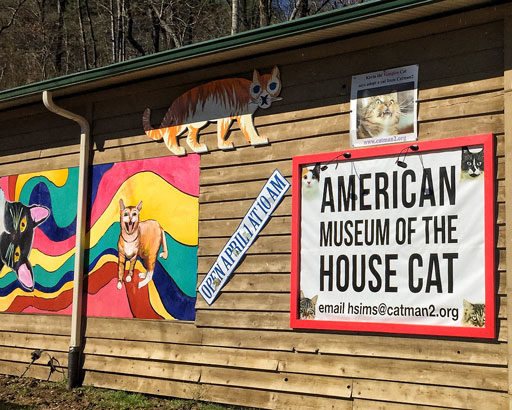 There are only two museums in the U.S. dedicated to cats and this is one of them. I'm not even a huge cat lover but Sienna and I were first in line on grand opening day because I was intrigued…not just a "cat" museum but a "house cat" museum? On April 1? Is is an April Fools joke? Did someone actually put together a museum about house cats? Are there actually cat-related artifacts? And here's the lesson in this….if you are the least bit curious about something….go see it. I had this thought in the back of my mind that I might be completely ignorant to the existence of cat-related artifacts and antiques. And you know what? I WAS completely ignorant to the existence of cat-related artifacts and antiques. I was also completely ignorant about the history of the house cat. I mean obviously cats have not always been house cats and I'd never thought about that before. And yes Sienna and I were blown away but the extent of the museum:
Below is Dr. Harold Sims who is the owner and curator of the cat museum. The cat statue he and Sienna are standing next to dates back to about 600 AD: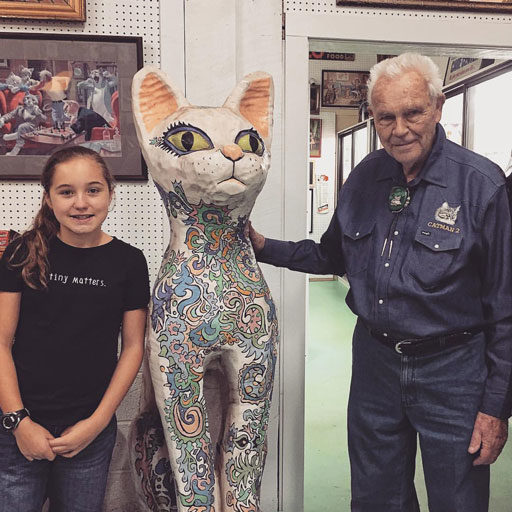 Dr. Sims has collected items for 30+ years related to the house cat. His collection of vintage and antique cat-related art and artifacts must be one of the largest in the world. It includes modern art, folk art, vintage ads, glass art, vintage toys, automatons etc. There are over 10,000 items in the museum including a petrified cat pulled from a 16th-century chimney in England!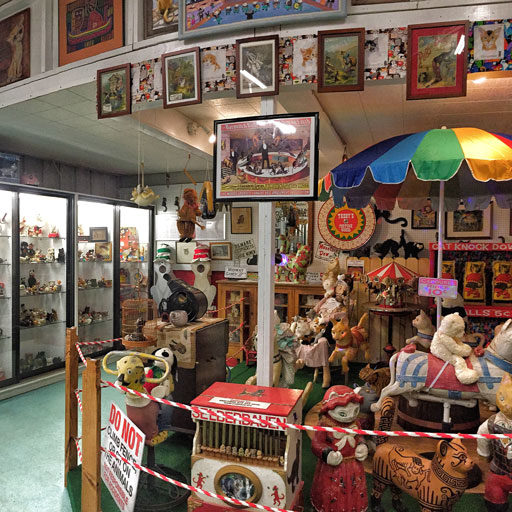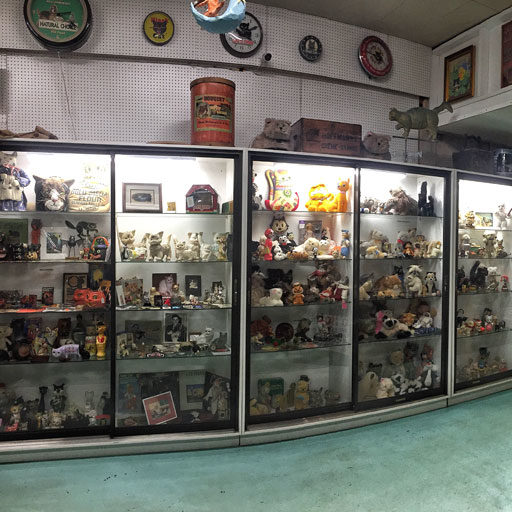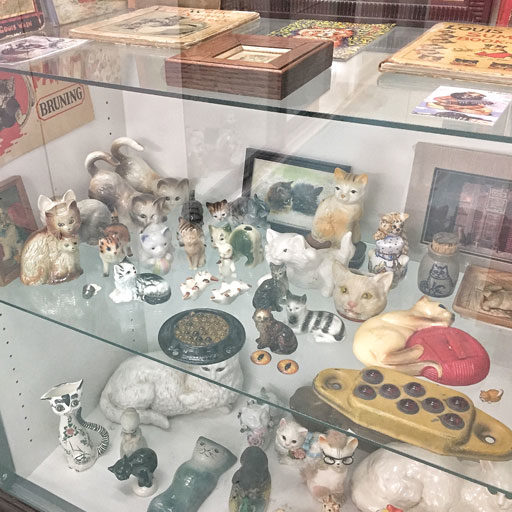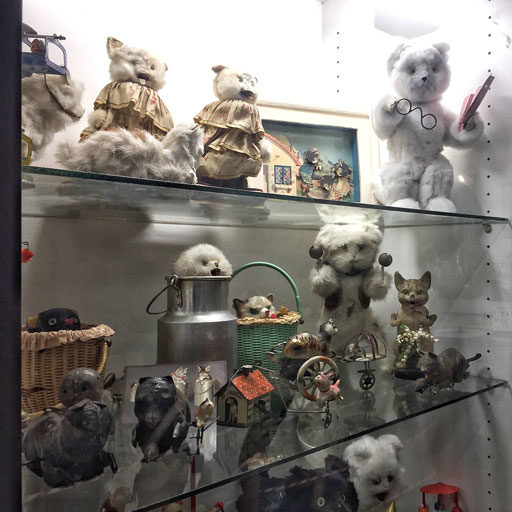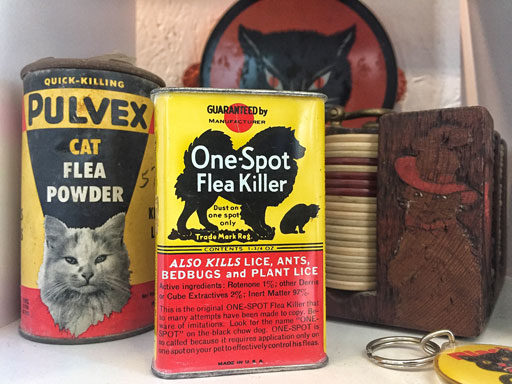 I love when people have a passion for something….anything. I love interesting people and places. Harold Sims definitely ranks up there as one of the most interesting people I've ever met. The best part is that all of the net proceeds from his museum go to the Catman2 cat shelter Dr. Sims founded in 1996.
I'm slowly adding to my list of favorite things to do in Bryson City and the surrounding Smoky Mountains and this museum will definitely be on there. Add The American Museum of The House Cat to your bucket list. It's right outside of Dillsboro, NC in western North Carolina (near WCU). I'm in love with this video of Dr. Sims talking about his museum.