I can't believe it's already the start of summer. The winter passed in a blink of an eye and it didn't snow nearly as much as I thought it would. Last year I stocked up on candles and water in anticipation of a big snowpocalypse. I bought a new sled and we stacked a winter's worth of wood to burn. Maybe I was too prepared and jinxed myself. And now summer is here. I feel like I missed the spring somehow too…because it all just blended into one long season. I even missed most of the wildflowers. We went hiking at Deep Creek the other night and there were still a few left: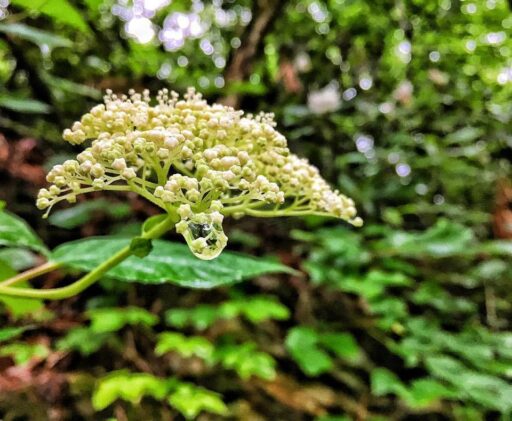 Wading in Deep Creek: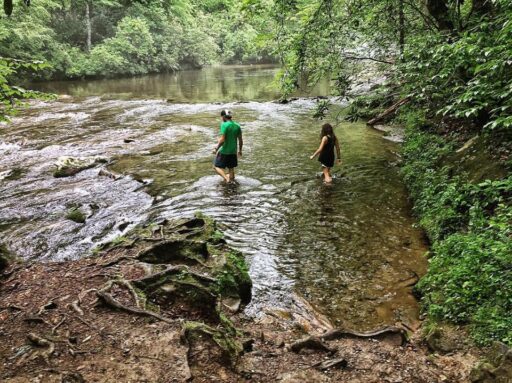 We have so much going on with the Sixty-One Park Farmhouse that I didn't get around to planting a huge garden this year. I did plant about 50,000 wildflowers on our hill but then I completely forgot that I planted them and accidentally took a weedeater to them all. I do have a miniature nursery going…trying to cultivates some larger plants for the yard (that can't be mistaken for weeds):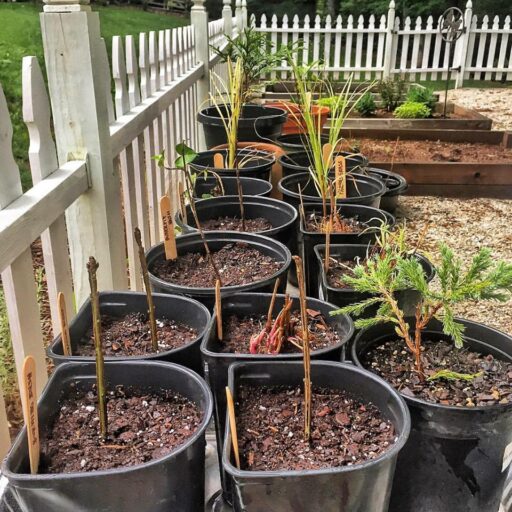 Sienna is going to a few camps this summer…next week is her overnight camp at nearby Camp Watia. She started packing a month ago so I think she'll be ready. She's still using her trunk (with the built in organizers we made her last year). it's held up well just has twice as many stickers on it: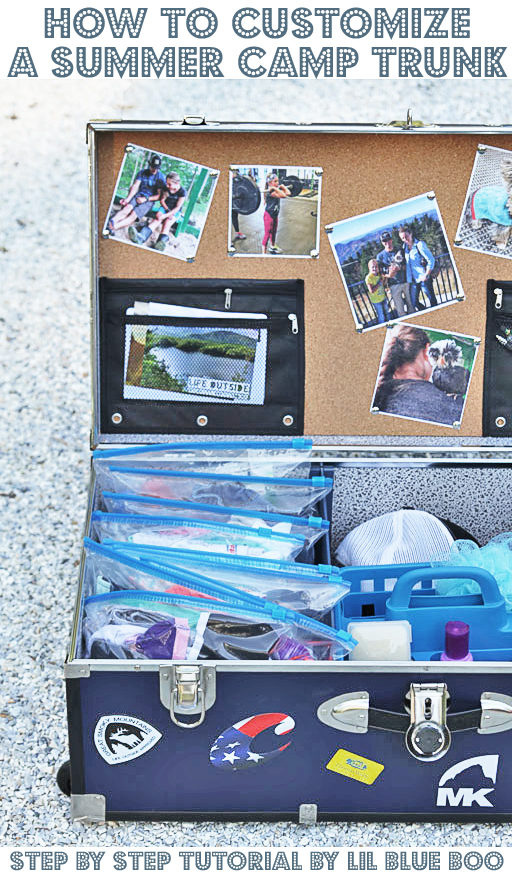 I turned 40 yesterday a few days ago. I don't feel 40. I guess that's a good thing.
For my birthday all I wanted was a hammock…one that could be moved around the yard and could fit two people or two dogs and a chicken. And I love it. It's easy to set up and is impossible to flip over: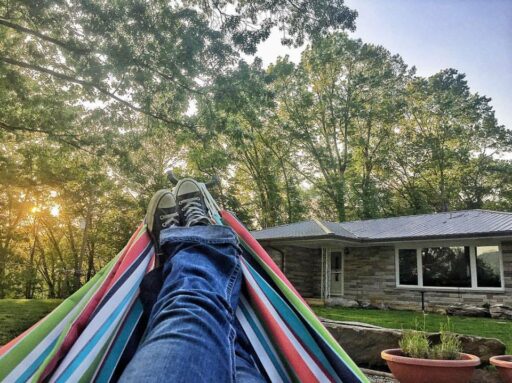 I usually know exactly what I want right away but this hammock took a lot of research. I finally settled on this one:
Vivere Double Sunbrella Hammock with Steel Stand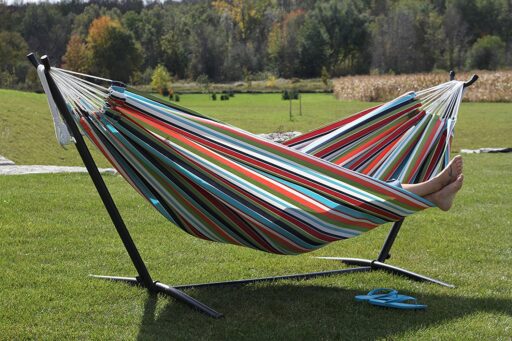 It comes in a variety of colors (I let Sienna choose) and I bought a set of wheels so I can move it around the yard for shade. It should get a lot of use this summer!