You've probably seen street views from Google Maps but have you ever seen trail views? Rangers and volunteers from around the world are helping to map the outdoors using the Street View Trekker, a hi-tech-backpack-camera that collects imagery of popular trails and destinations. The backpack takes photos in every direction, every two seconds, and also logs the location. Eventually the immersive 360 views can be added to Google Maps.
Brett (my husband) and our friend Ben King own Bryson City Outdoors, the outfitter here in Bryson City. In conjunction with the Swain County Chamber of Commerce, they had a chance to map some of the Great Smoky Mountains National Park as part of the Street View Trekker Loan Program: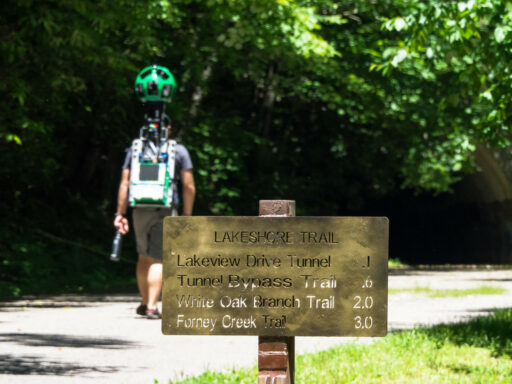 The Trekker weighs 45 pounds and has fifteen cameras to capture the scenery. It takes a photo every two seconds. Here's Brett wearing the Trekker to capture trail views at Deep Creek: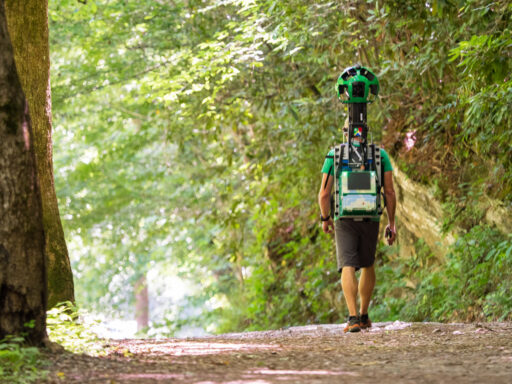 Through the Lake View "Road to Nowhere" Tunnel: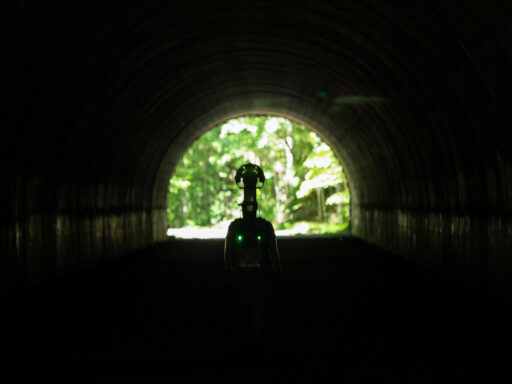 Brett and Ben even took it out on the lake to map the Fontana Finger Lake and the Almond boat dock area. That's the Great Smoky Mountains Railroad train trestle in the background: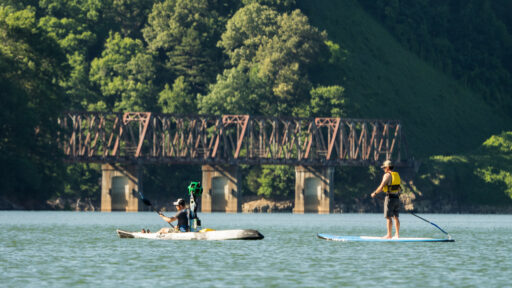 Ben on the kayak with the 45 pound camera on his back: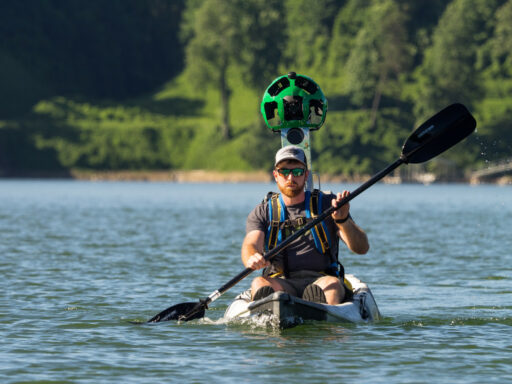 Brett on a paddleboard in case Ben fell in: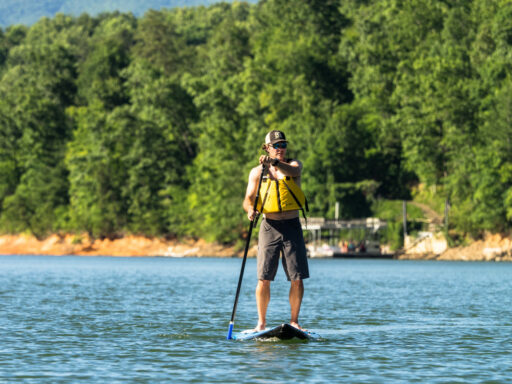 An amazing setting to capture!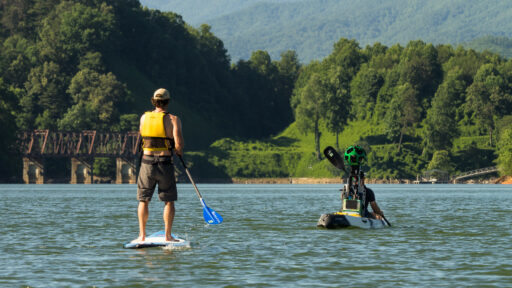 It got a lot of attention at Deep Creek because there are a lot of visitors tubing there this time of year. There wasn't a head that wasn't turned: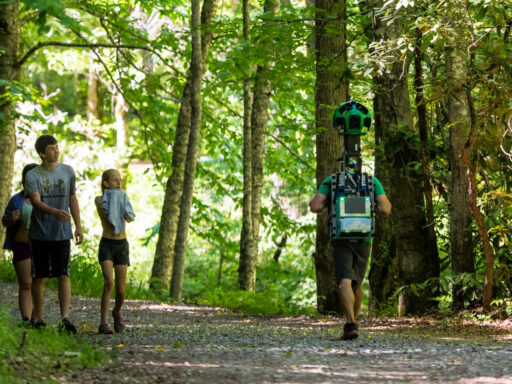 Hopefully the images will encourage more people to visit outdoor spaces they've been hesitant about. I can't believe how many people come to Bryson City and have no idea there are three waterfalls within quick walking distance of each other: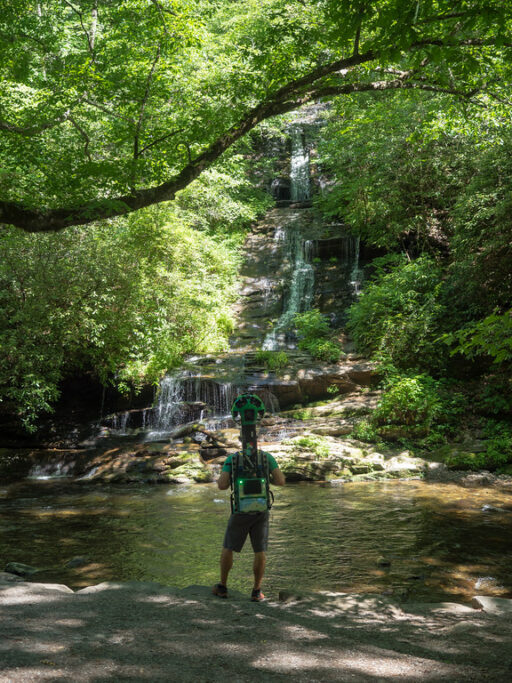 Pretty cool to see part of the process!
*****
All the photos were taken by our friend Dwayne Parton:
Dwayne left his North Carolina home with his dog Bobby to wander. He  made it to Alaska and spent the winter writing and taking photos. He is currently in Montana….wandering.  

Visit Dwayne's website and blog here and follow his outdoor photography on Instagram here. You can buy his outdoor prints here. 
And of course don't forget to visit Bryson City Outdoors when you visit Bryson City:
Bryson City Outdoors ("BCO") is working hard to help people enjoy the beauty of Bryson City, NC. BCO has a well-equipped outdoor store in downtown Bryson City that has just about everything you may be looking for to make your outdoor adventure possible. They also offer kayak, paddleboard, camping gear rentals, and guided hikes in the Great Smoky Mountains National Park!

Visit the Bryson City Outdoors website and online store here. Follow them on Instagram here.
*****
I frequent all these amazing places in the Smokies often, you can see more photography and read more about why I love them here: