The largest house in America, the Biltmore, is only an hour from Bryson City. We are fortunate to be able to visit this wonderful place often. This is the winter garden, one of the first things you see when you enter the house. There's a secret door in the floor…and it's the only reason I wish I was born a Vanderbilt…so that I could venture down into all the hidden places: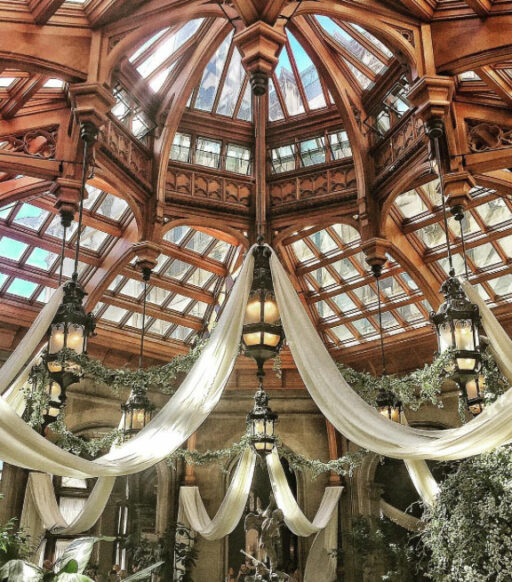 The Biltmore one of my favorite places in the whole world. Sienna's too. She could be a tour guide. She has listened to the kid's audio tour so many times I've lost count. She also visits with my mother a lot and my mother is a walking Biltmore history textbook. I'm just an apprentice, but I have read all the books, including Lady on the Hill which you have to read because details the life of George Vanderbilt's wife Edith and their daughter Cornelia after his death, and what they had to go through to keep the Biltmore in the family.
"Lady on the Hill tells the inspiring story of the thirty-five-year effort to restore this fading beauty to her former glory – all without a penny of government funding or outside foundation grants.

In the late 1950's, attorneys, financial managers, and tax accountants were united in advising Cecil [George Vanderbilt's grandson) and his brother, George, to sell off the estate's 12,000 acres in order to create a suburban subdivision. Cecil quietly ignored this advice and came up with a better idea: over the next four decades he would turn this down-at-the-heel mansion that was a drain on the family business in the most successful, privately preserved historic site in the United States, perhaps even the world."
Whenever we visit we usually walk from the parking lot but yesterday we got there later than usual and took the shuttle. When we turned the corner from the meandering drive up to the house there was a gasp of awe from every passenger in the bus: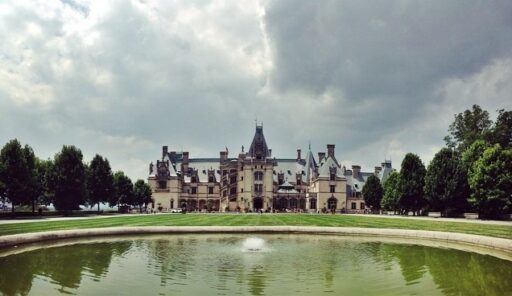 Funny that I noticed this chicken for the first time, on the ceiling in George Vanderbilt's library: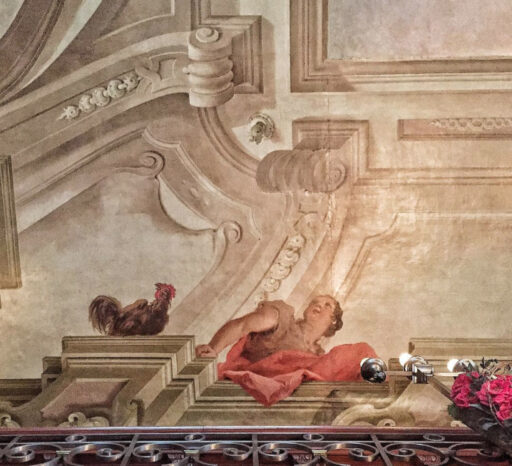 George Vanderbilt once owned all the land to that second ridge of mountains. That means he owned at least one whole ridge of mountains!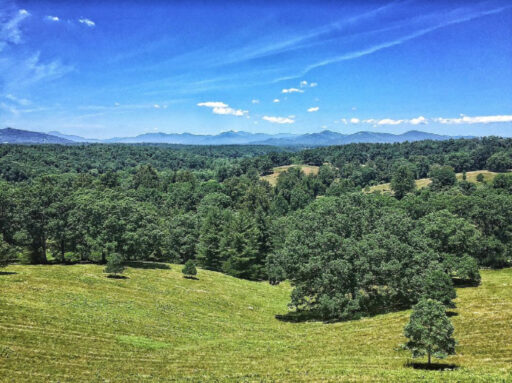 The Biltmore Conservatory could be an entire visit in itself. Greenhouse goals: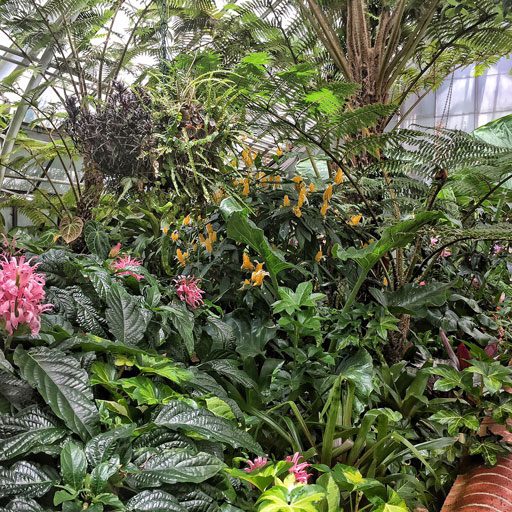 It's full of plants I never even knew existed…and they don't label them because then it wouldn't be a historical garden…so I'm always tracking down the gardeners and asking a hundred questions. They are all more than happy to help me in my quest for random knowledge. I didn't get a chance to ask anyone about this amazing flower…but maybe one of you knows all about it: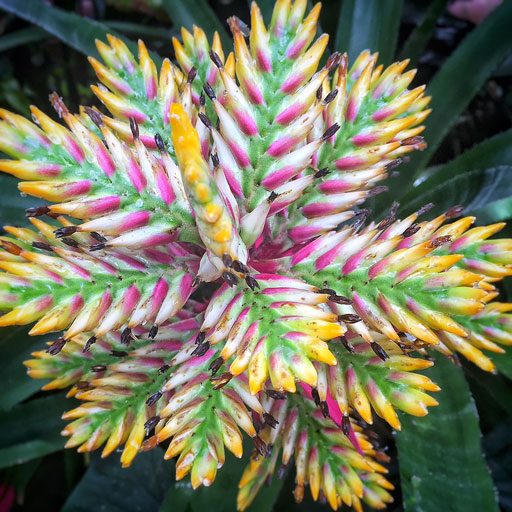 This fiddlehead was about as big as my head! It's from an Australian Tree Fern. It looks like it could be a prop from Jurassic Park: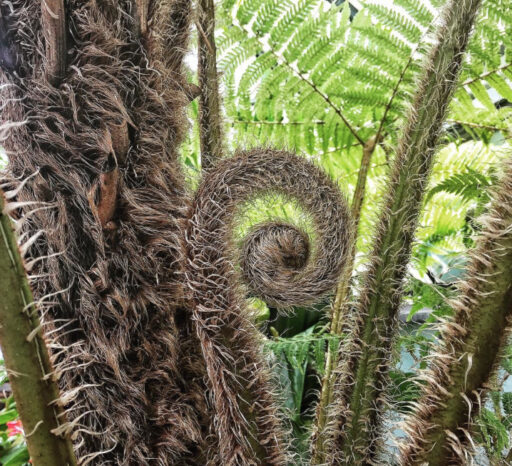 Sienna and Brett above the waterfall at Bass Pond: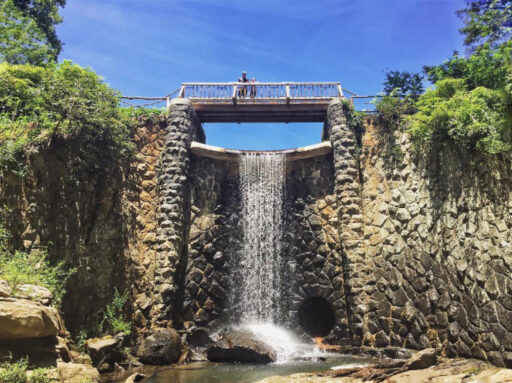 I found a raccoon print at the bottom of the falls: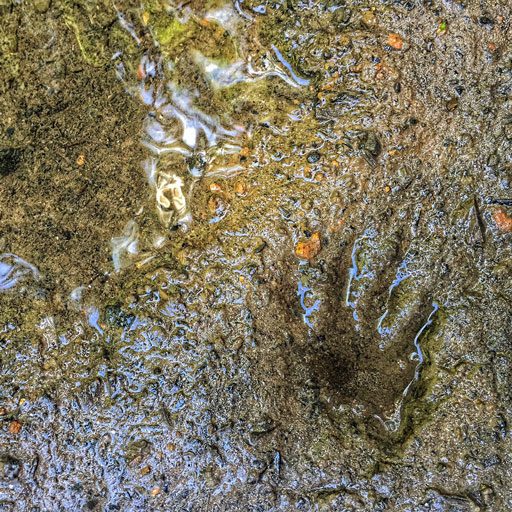 Oh and we found real chickens at the farmyard! All born around May 10: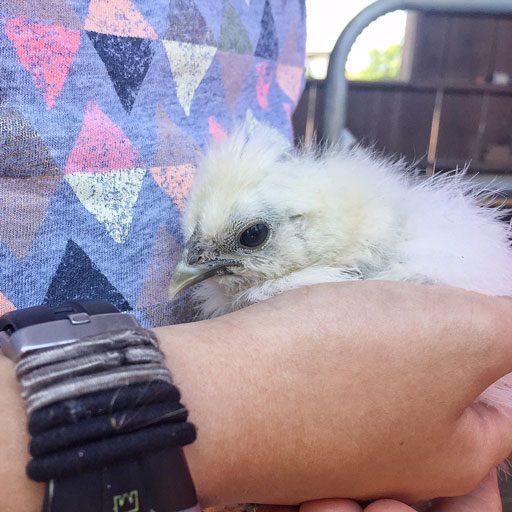 These photos were taken a while back while visiting in the fall season: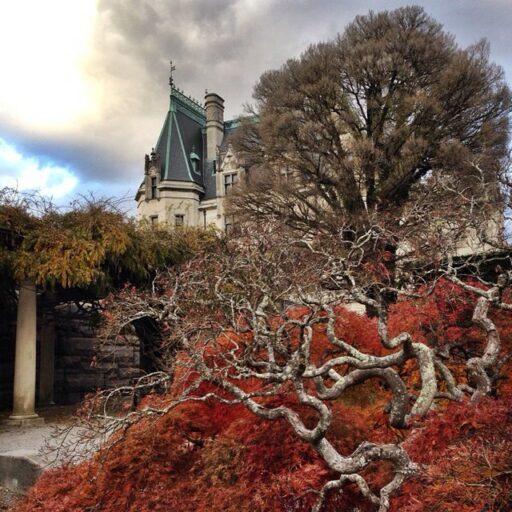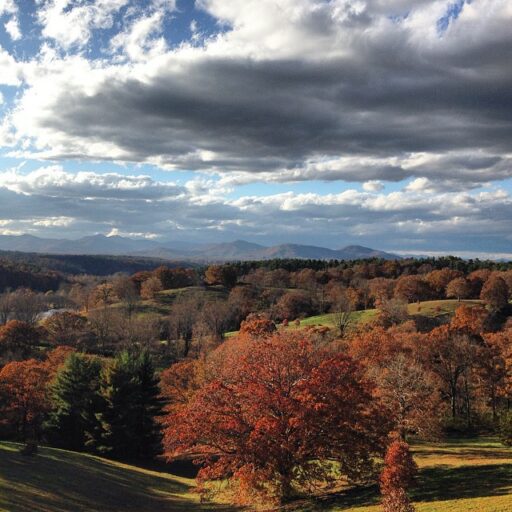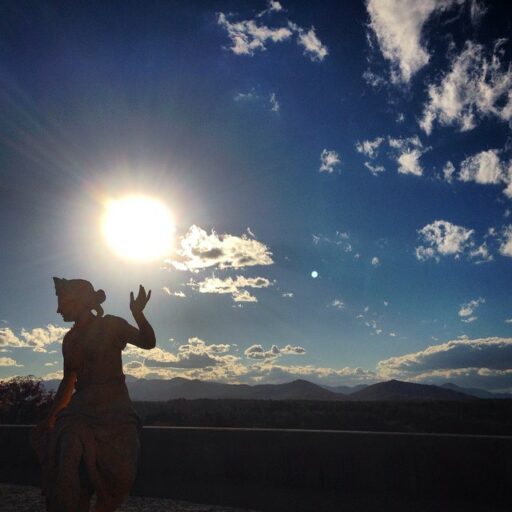 I love how they always keep things new, it's great if you have annual passes like we do. Right now they have created an exhibition throughout the house of award-winning fashion from iconic films such as Sense and Sensibility and Pride and Prejudice. Here's are two dresses from The Duchess (2008), worn by Keira Knightley and Hayley Atwell, which won an Academy Award for Best Costume Design: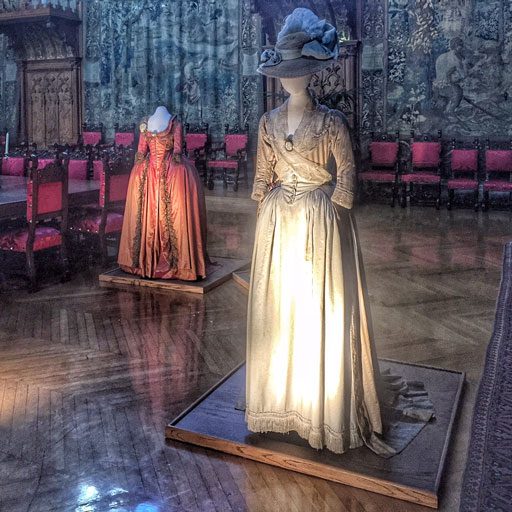 I've visited the Biltmore so many times that I kind of think I'm part of the Vanderbilt family. And one day I'll walk into the house and they'll say: today is the day you can go through the door in the floor. Maybe I could convince them to make me an ambassador one day and I could stand there all day to invite people to peek down into door in the floor. I'd call it: Door in the Floor Day.