Week 17 and 18 of painting were all over the place….maybe because it's been 126 days so far. No one told me how long 365 days is! Here's everything I painted in week 17: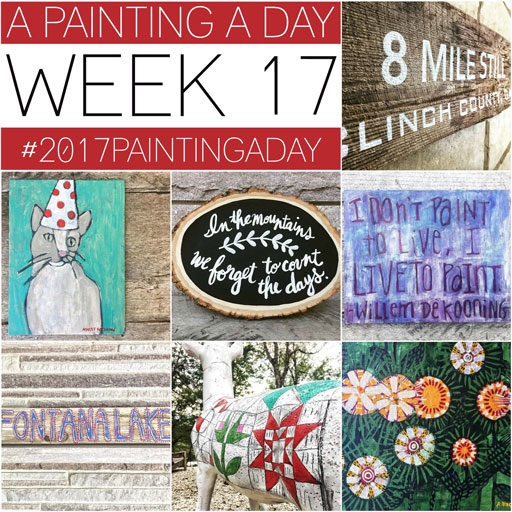 A layered floral acrylic painting on canvas: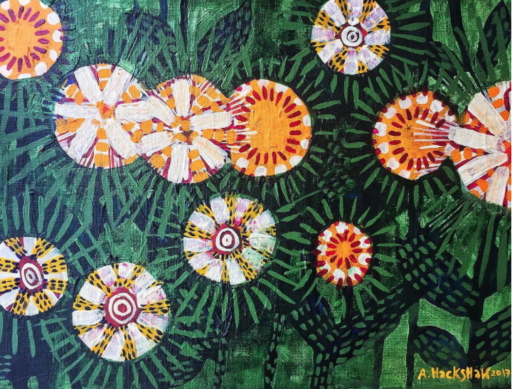 A quote on gessoboard in honor of Willem de Kooning's birthday:
I don't paint to live, I live to paint. -Willem de Kooning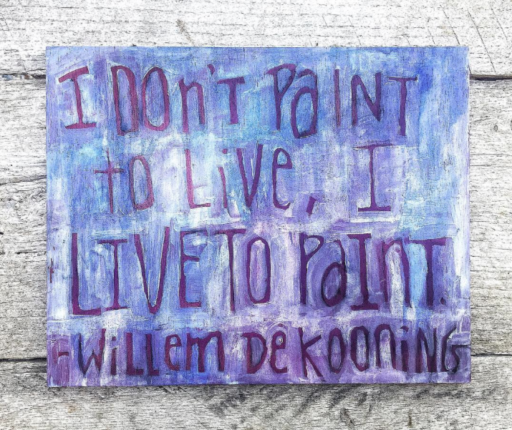 I painted this lettering on an awesome piece of driftwood I found in the Fontana Lake: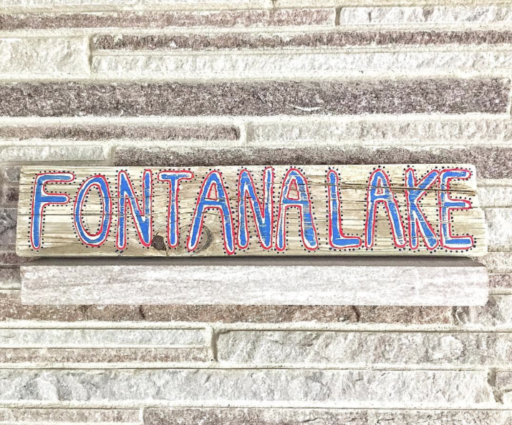 I did this lettering for my friend Beau. It's on an old c. 1800 grist mill paddle that was found on his grandfather's property in Clinch County, GA. The property was called 8 Mile Still because it was 8 miles from town. The still made turpentine from the crude resin of pine trees. He gave me one of the old original clay pots used on the trees to collect the sap. "Turp pots" had a hole so they could be hung on the long leaf pines below where the wood was cut. They were invented in 1909 by Charles Herty…and were much more efficient and less harmful to the tree than previous methods.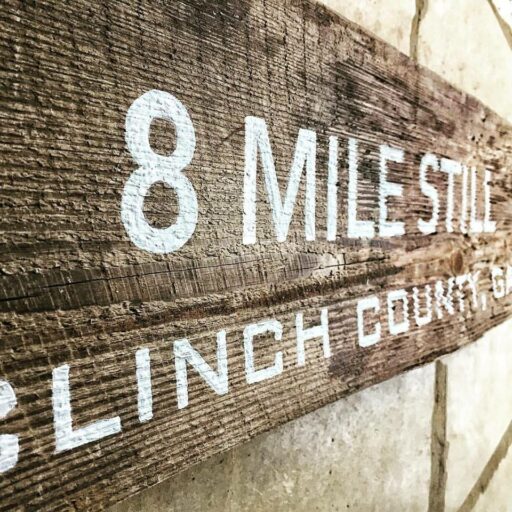 A photo of the turpentine "Herty" cups if you are interested in that kind of stuff: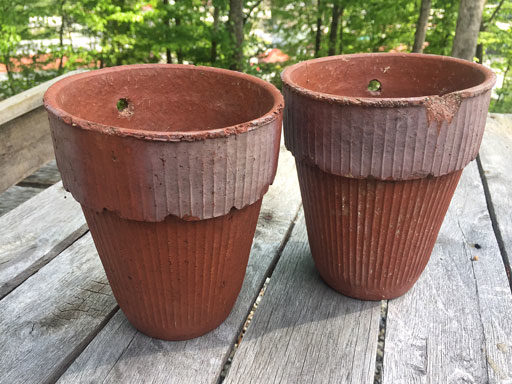 Another day I painted this quote on a slice of birch. I love doing these so I carry them in my shop now, at least until I get tired of making them:
"In the mountains we forget to count the days."
(My friend Todd pointed out that I actually AM counting the days…since this was day 117. I laughed so hard at that.)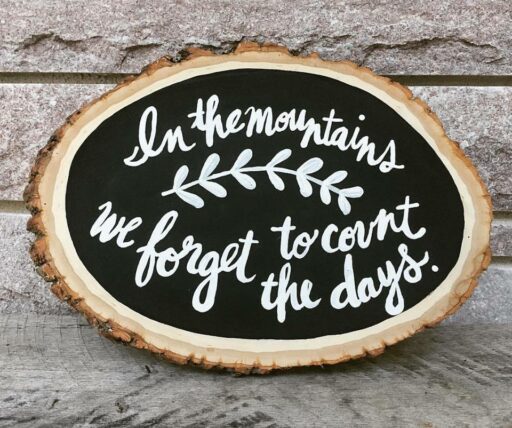 Another day I worked on the second concrete deer in the yard (here's the finished first)…I started painting a quilt on him: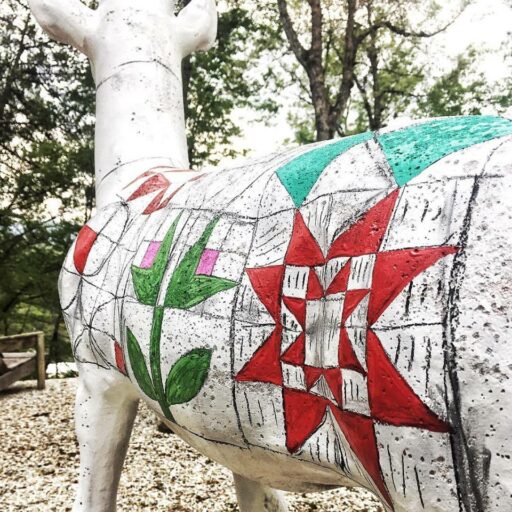 A few days later: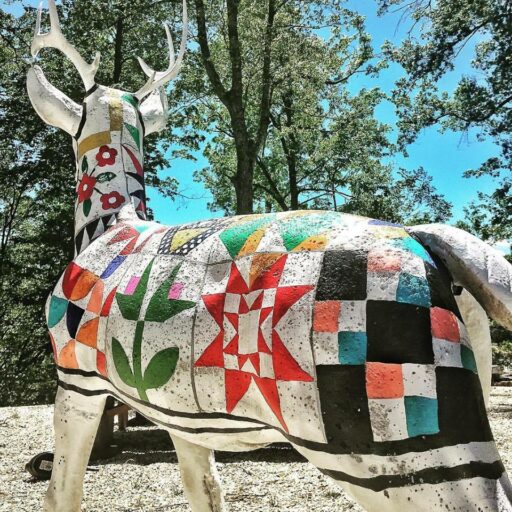 Here's a portrait I painted of a cat: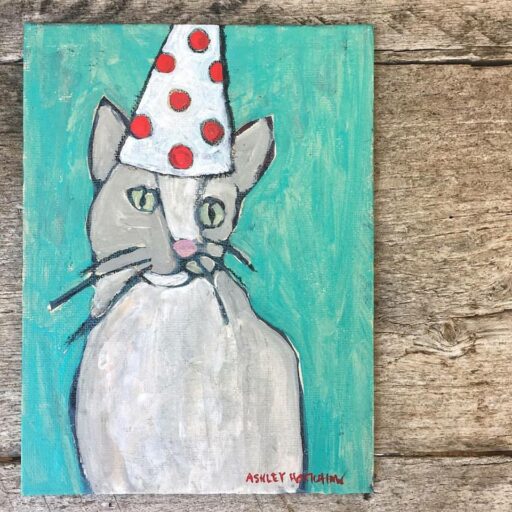 The portrait was based on a stray I picked up a while back. He was the neighborhood stray. We all fed him and the kids rescued him from the storm drain more than once. Kismet liked to stalk my chickens from a distance and to playfully torment Max. Kismet also liked to procreate with all of the female strays. One 19 degree night this last winter I heard meowing at 3am at our door. It was Kismet begging to be let in. Brett and Sienna are allergic to cats so I put him in the garage with warm blankets for the night. The next day I took him to our small PAWS shelter and they were able to take him. As I left, Kismet looked at me like I'd duped him. I felt so bad but Kismet didn't know he needed to be taken care of…he thought he was tough. But that first night in the warm shelter was great. Kismit prefers the company of people over other animals…but will tolerate them with his regal indifference. He loves to say hello, loves being held and loves sunning in windows. Anyone? Anyone?
And now for week 18: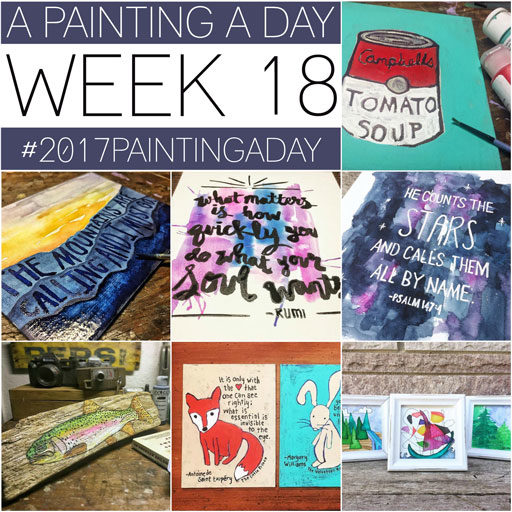 A watercolor quote…I love painting these galaxy backgrounds:
He counts the stars and calls them all by name. -Psalm 147:4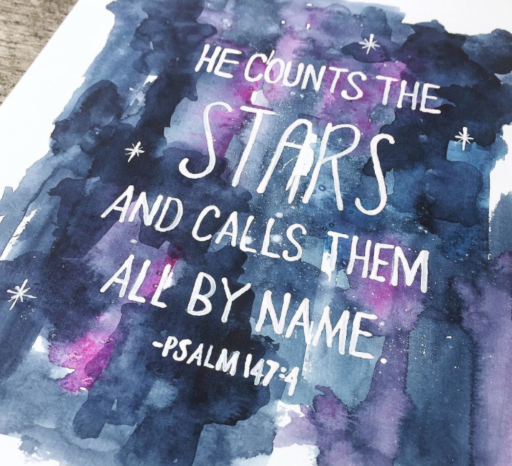 Another watercolor quote: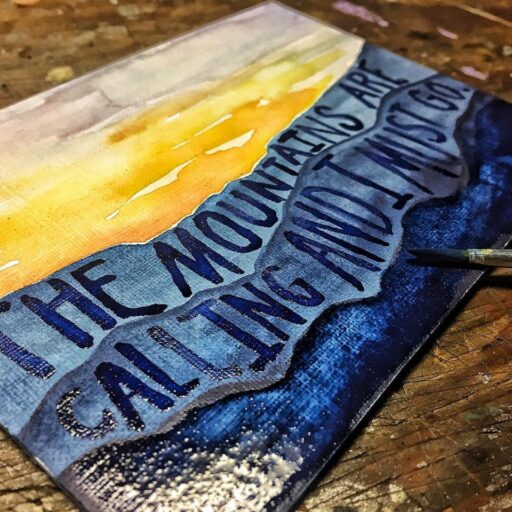 A driftwood trout….these never get old when I find a great piece of driftwood: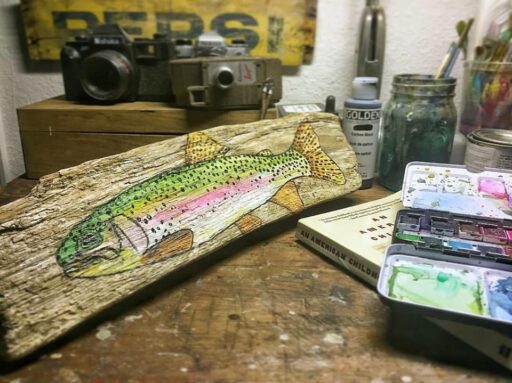 On a whim one morning I painted these little nursery paintings: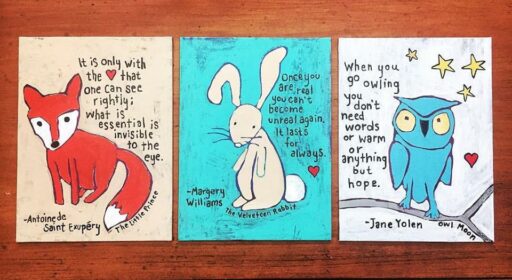 This was a late night quote:
"What matters is how quickly you do what your soul wants." -Rumi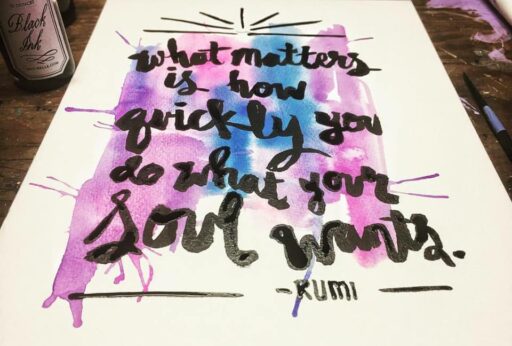 A primitive rendering of tomato soup: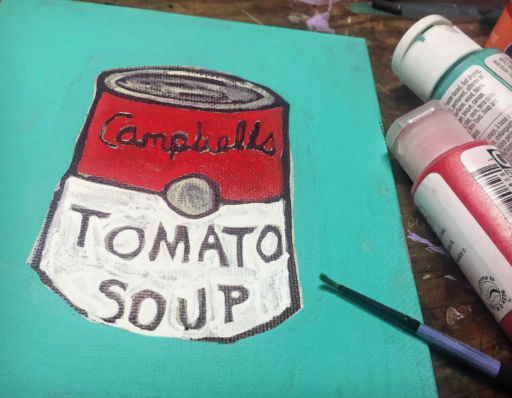 I had so much fun painting these little framed watercolors: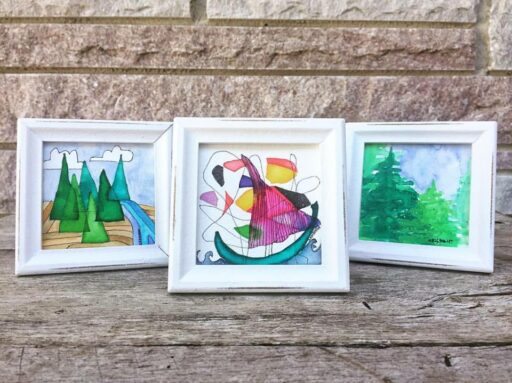 And I'm still working….every day…sometimes painting multiple pieces over several days. I've found my love of art again. I live to paint.
I do list some of my artwork for sale. You can find it on Etsy here. If you are reading this I set up a special code for my loyal readers…use it on anything in the shop until Sunday for 20% off. The code is: MOUNTAIN20 Thank you!
All my daily paintings can be found indexed here!