I'm way overdue for an update on the farmhouse renovation progress but I'll split it into a few posts. Jaime and Brett have been working almost every morning before work since we purchased it in March. Most of March was filled with demolition, April was the month of foundation work, and May and June were framing and flooring. Once July arrived most of the house structural work had been completed except for the porch.
The porch still had its original planks, and the occasional hemlock post from 100 years ago, unfortunately they were dry rotted and had to be removed: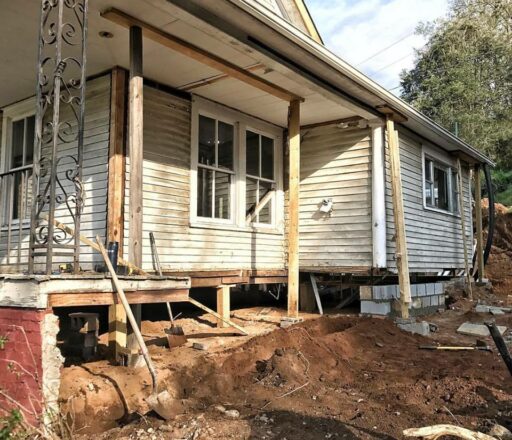 This gave us a chance to add new support under the house with a new block and brick wall. First, concrete forms were made and poured: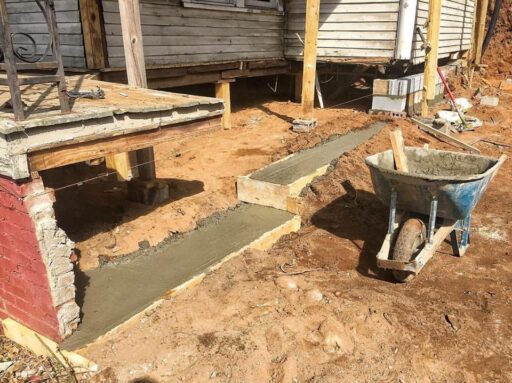 Here are the guys building the new brick foundation, and this is the first time that either Brett or Jaime had laid brick, but they picked it up really quick: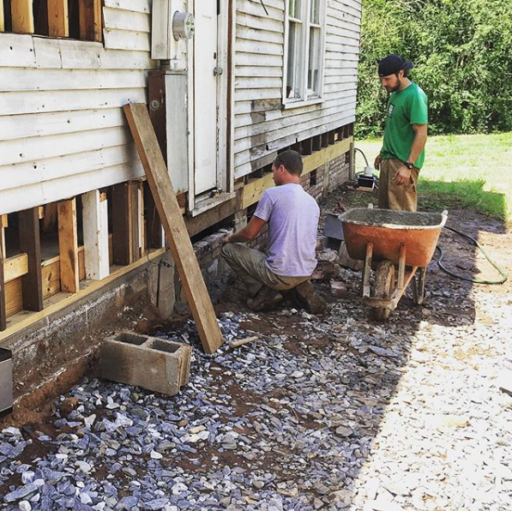 Here's a time lapse of some of the brick work:
Once the brick and block had set, they poured a new concrete/rebar cap of the porch to strengthen it and create a level surface for the new deck joists: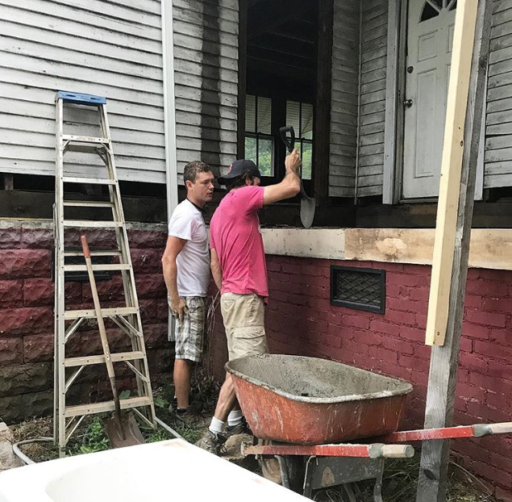 The dirt under this old farmhouse was a time capsule. We found an old shoe, old bottles and more. I'm sure there is stuff farther down but I'm a very lazy metal detectorist. We are going to add our own time capsule somewhere that maybe someone else will find in 100 years.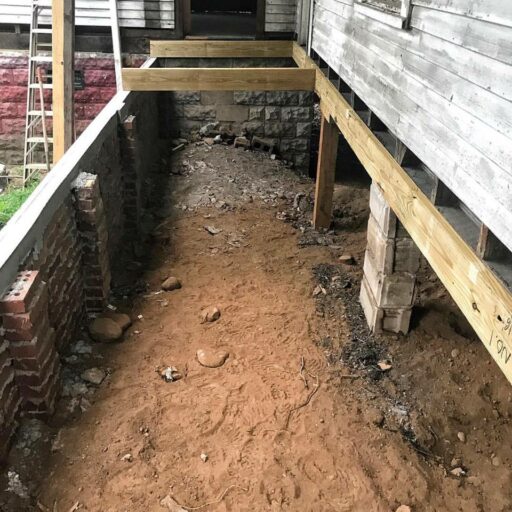 Here's the shoe we found….I love how many times it had been resoled: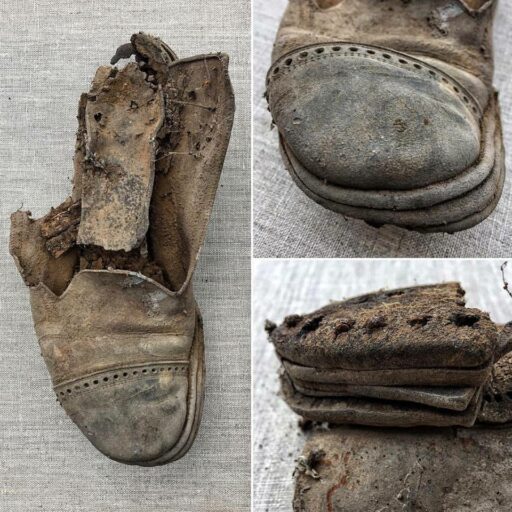 Here is the porch from the front as the columns were going in. We used hollow square columns that won't twist over time: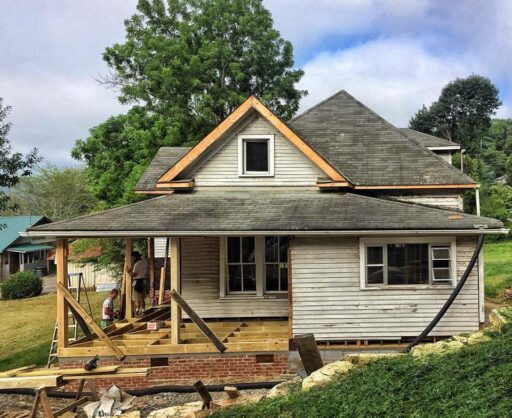 Brett, Rand (Jaime's dad), and Jaime…these guys are hard workers!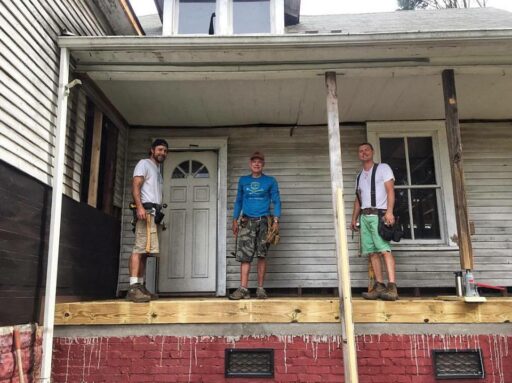 Another time lapse of the porch floor going in. I remember that it was so hot that day. I made a short appearance to refill their water.
We really try to re-use materials as much as possible even though it adds a lot more work. We salvaged this bead board from the inside of the house and used it on the porch ceiling. Many of the pieces even have "Vascal Williams, Bryson City, NC" written on the back from when arrived by train: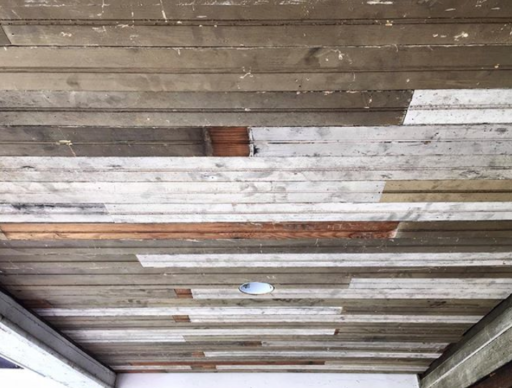 The new columns primed for paint: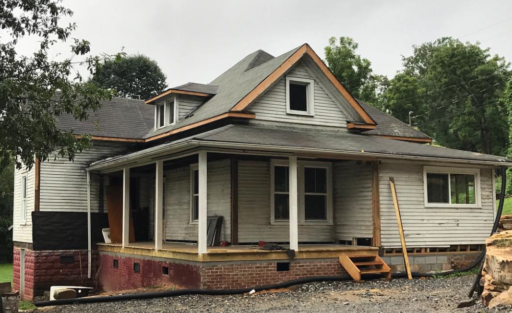 I'm not sure what color we are going to paint the porch ceiling or floor yet. Still trying decide but I'm leaning towards some shade of Haint Blue and a gray floor. I kept a few pieces of the old porch, just for sentimental value. There are layers of green and blue paint showing the history of hues. One day not long ago as I swept the farmhouse floors I thought over and over: 100 years of footsteps across these planks. Soon after that someone told Brett, "I would have torn that house down." It's not the first time we've heard that. My reaction is, "I know you would have…and that's why we had to buy it." We bought the farmhouse with another family to restore and turn into a historic rental, a meaningful place for friends and family to gather. There's so much history in it and we've already learned so much in the process. A new home can always be built but an old one can never be put back. I hope this old house stands for another 100 years with all its stories intact.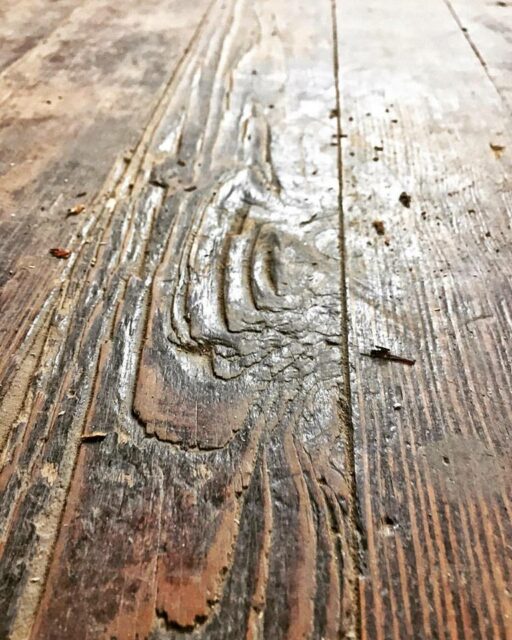 Click here to read all the back posts about the history and renovation of Sixty-one Park.