I love the boho jewelry style that comes with festival season! This month as a Michaels Maker I decided to come up with some easy DIY bracelets that can be layered together for a unique festival style: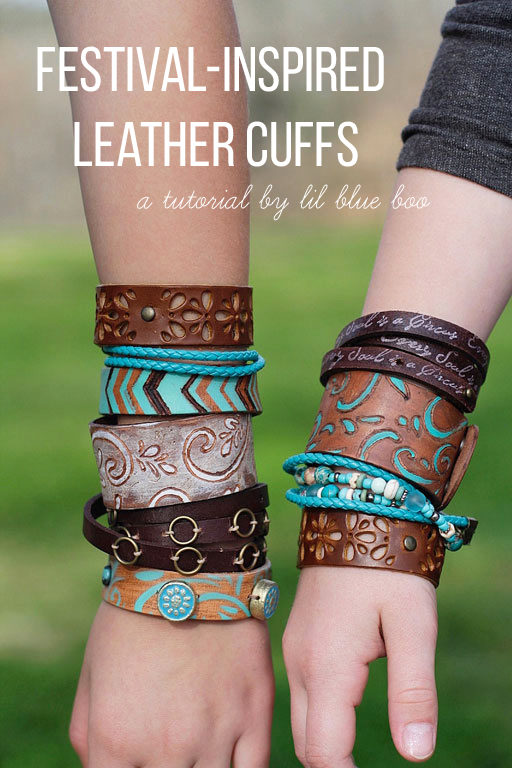 There are so many ways to add unique details to plain leather cuffs and bracelets and I love layering for a bohemian look: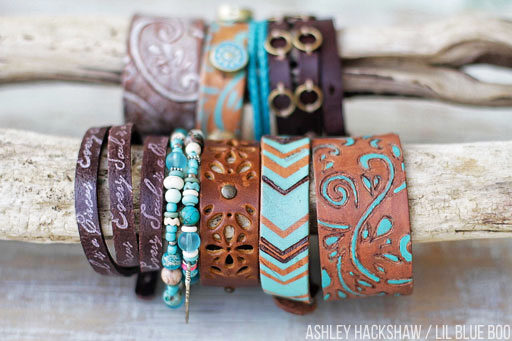 These blank leather cuffs and bracelets come in packs at Michaels and are ready for customization: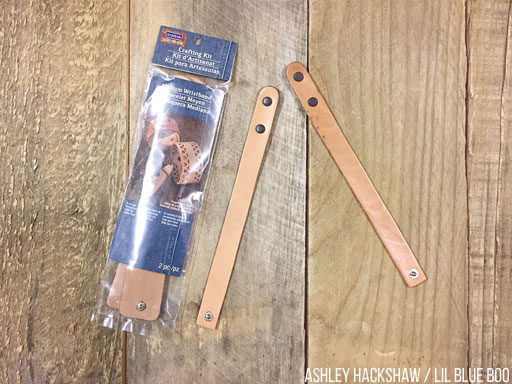 First I usually darken them up with a wash of acrylic paint: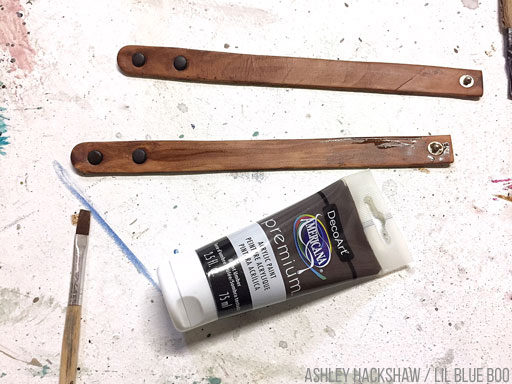 Then I use a stencil and a light coat of spray paint to add a pattern. You can use stencils or doilies or anything with a pattern!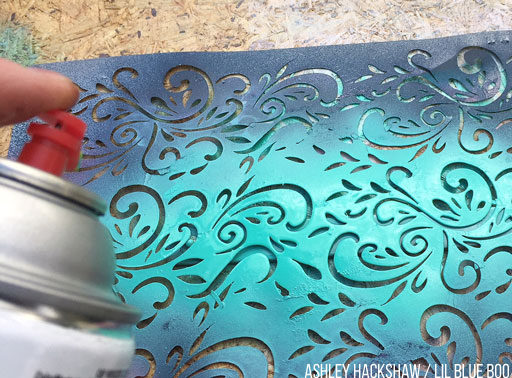 On some of the bracelets I used a wood burning tool to add detail and embossing: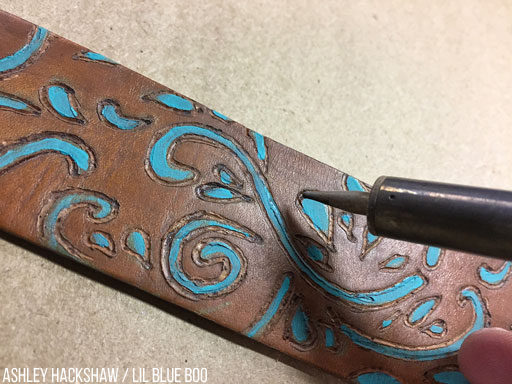 There's also the option of just leaving the paint as is and adding a few strategically placed beads: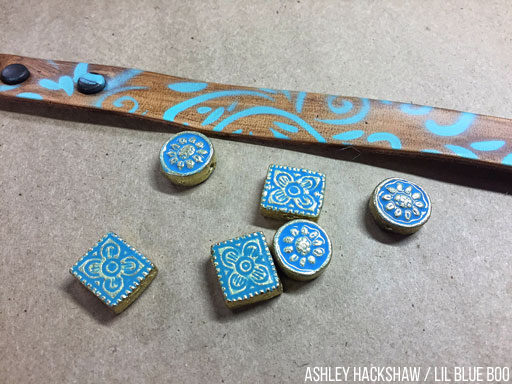 I use a scrapbook paper punch to make the small hole and waxed jewelry thread is my preference for tying them into place: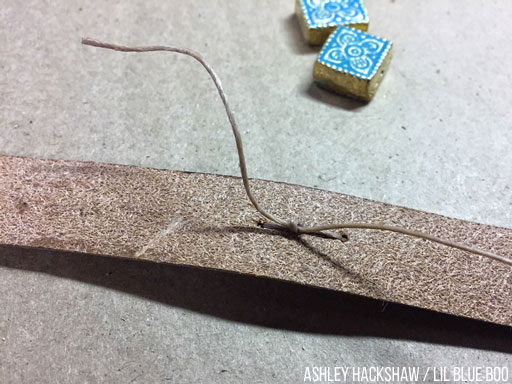 The finished beads are on the bracelet shown below: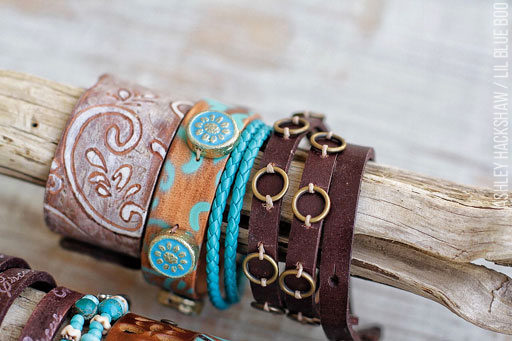 Here I'm adding a chevron pattern with spray paint and a stencil: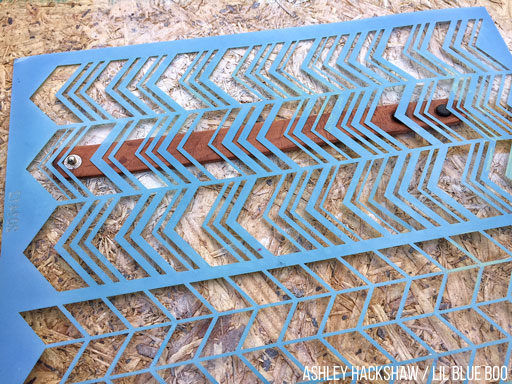 Adding some pyrography detail once the paint is dry: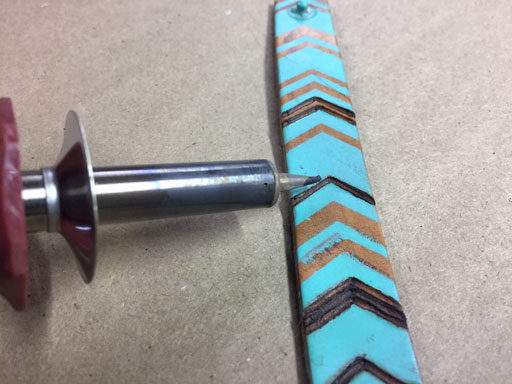 A few of my favorite bracelets are these simple leather wraps: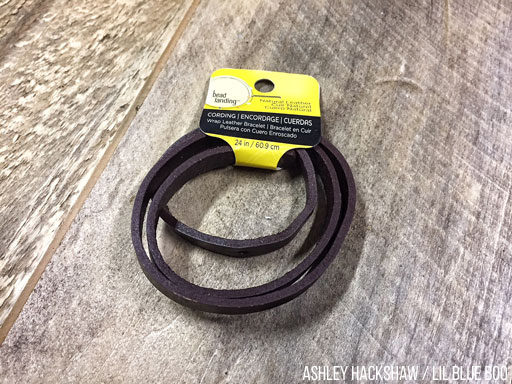 Here I sewed some metal rings along the length: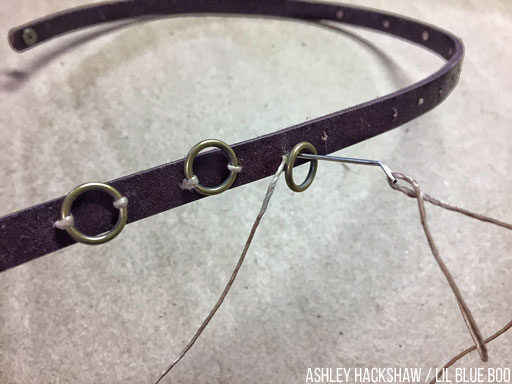 You can even use scrapbooking stamps to create a design on bracelets. Here I used a script stamp with white ink. Once it was dry I sprayed with a light coat of Krylon Matte Finish to keep it from smearing: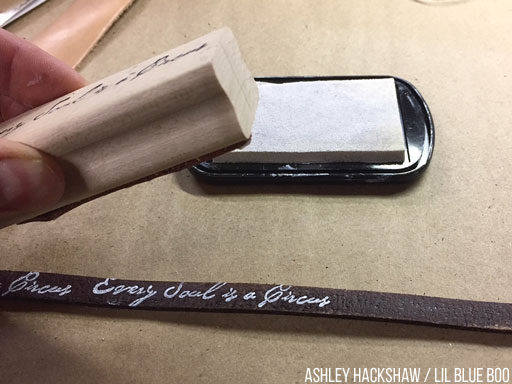 After I was finished with the leather bracelets I added leather conditioner to make sure they were protected and supple. I use the same kind I use on leather shoes and boots (Kiwi brand). I love the variety among the jewelry made here! Supplies for every piece you see below were found at Michaels:
Now that festival season is upon us make sure to check out all the beads and jewelry-making supplies at Michaels. So many different findings to choose from to make your festival-look totally unique!