Michaels is debuting a new collection of paper party goods called Martha Stewart Celebrations. I had a chance to style the Meyer Lemon Collection as a Mother's Day Brunch using this gorgeous lemon party decor: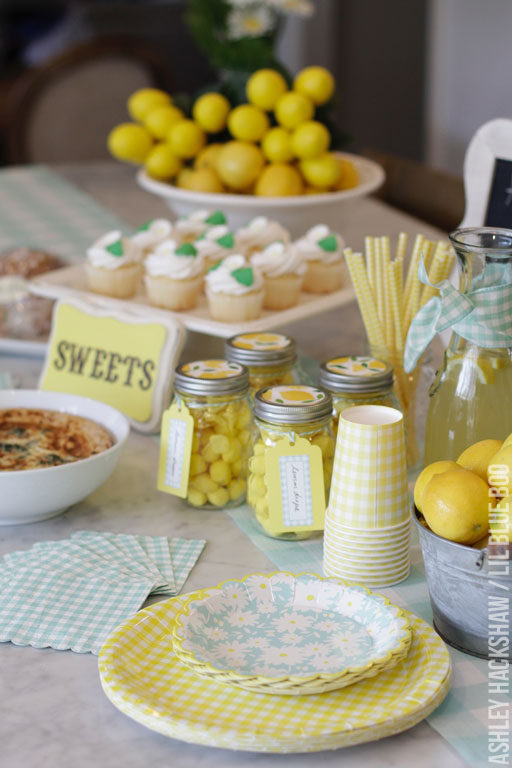 I love the look of lemon decor for springtime: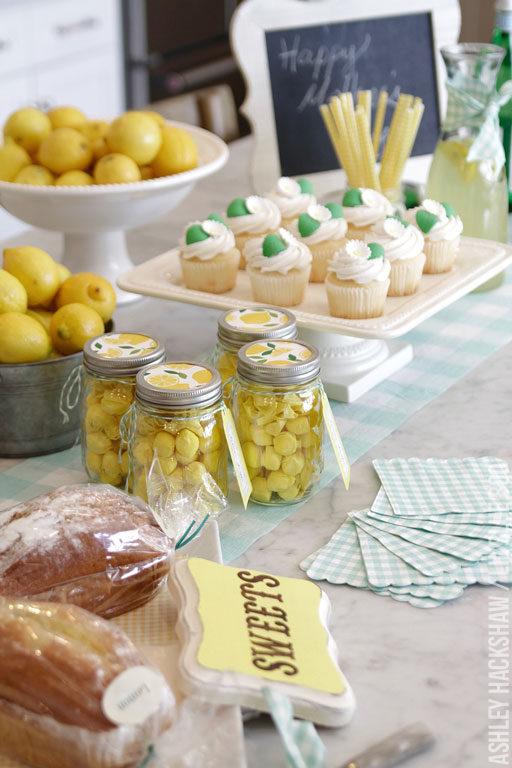 The colors make such a sweet backdrop for a dessert station for a Mother's Day Brunch or any occasion: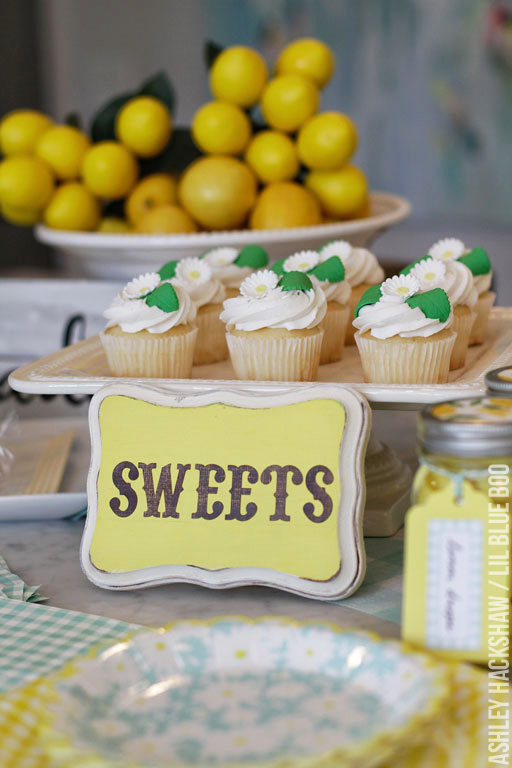 My sister Perry made the "Sweets" sign out of a small wood plaque. The background is paint and the lettering are distressed brown stickers: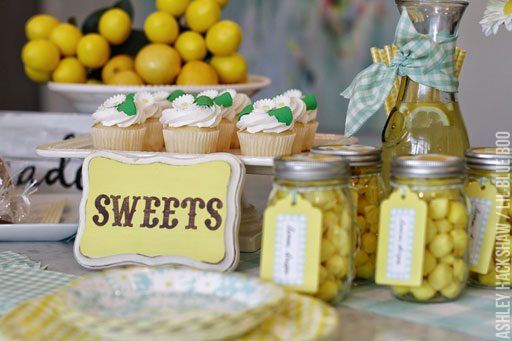 Using the Meyer Lemon collection tablecloth I was able to make several runners to pull tables together: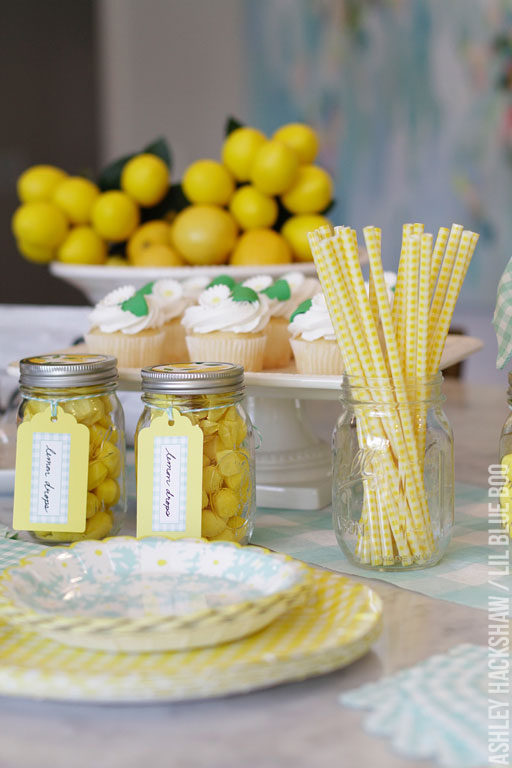 The collection has a daisy theme through it and Michaels has the perfect faux flowers for a backdrop. Daisies and lemons pair together beautifully: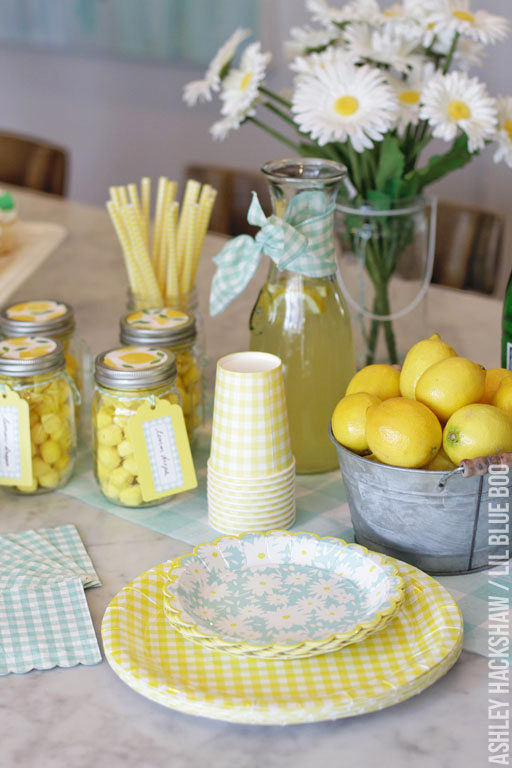 Coordinating ribbons easily bring together into the color scheme of the Meyer Lemon party decor across other serving items: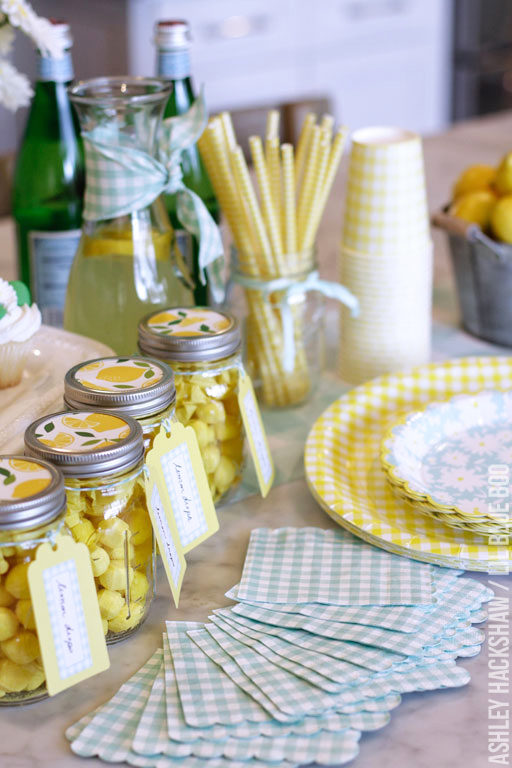 I love the gingham print…so sweet for so many different occasions. See those lemons in the background? Those are faux lemons from Michaels!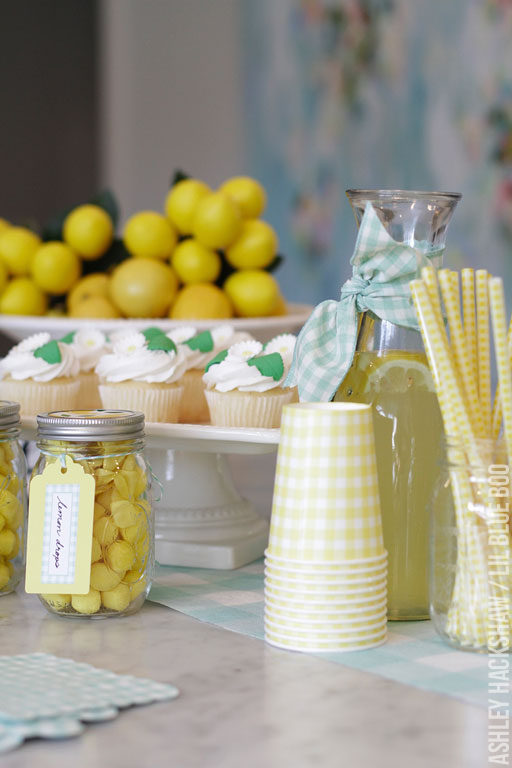 Real lemons are the centerpiece of the party decor: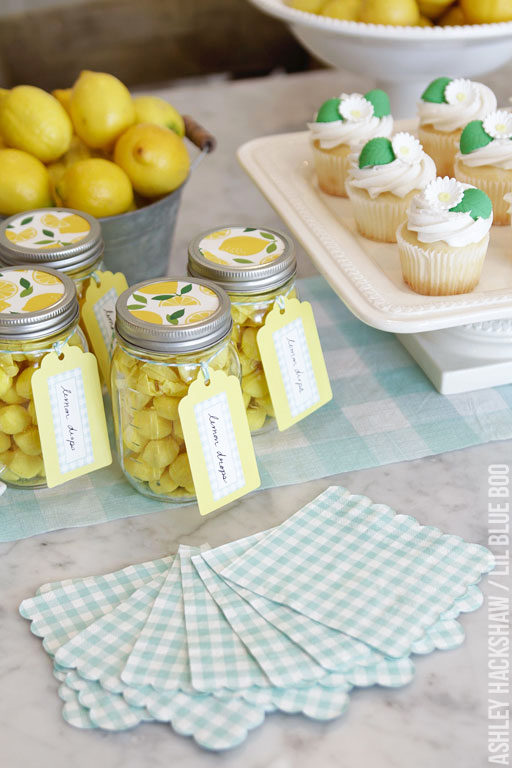 Daisy icing decorations for the cupcakes: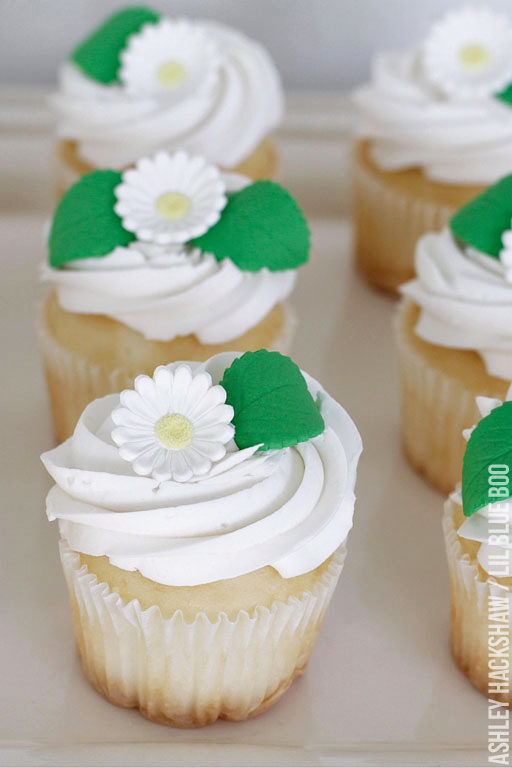 Mason jars filled with lemon drops make simple gifts. The tags and stickers are from the Martha Decorations line and I made the tops of the lids from a lemon print paper found in the scrapbook section at Michaels: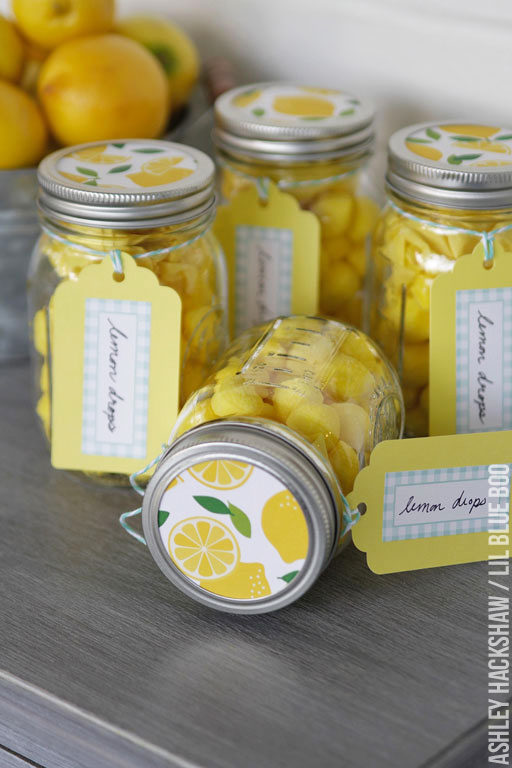 I painted this lemonade sign from a wood plaque and hung it on my niece's playhouse. A small lemonade stand is a fun activity for young kids. They will love serving lemonade to mom and guests: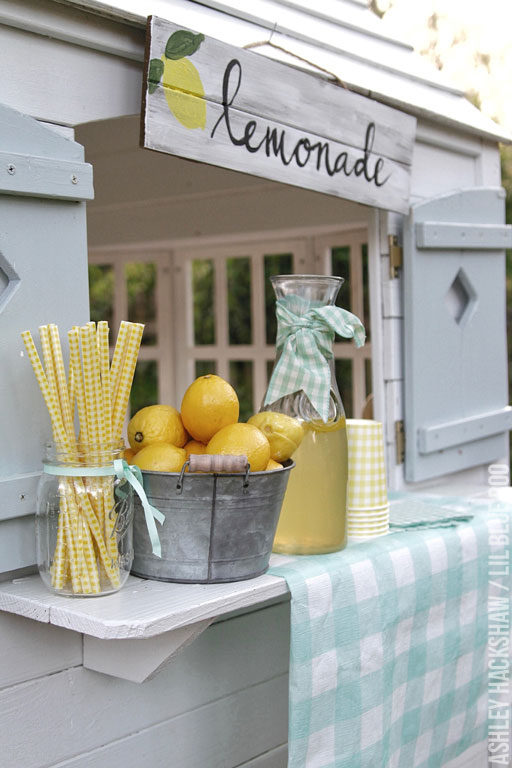 My niece Leighton helped with the serving of the lemonade: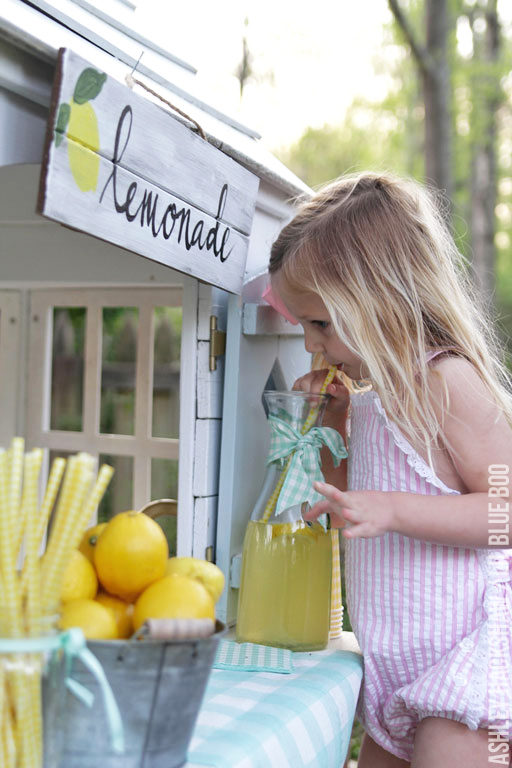 Why not make it a lemonade and cupcake stand?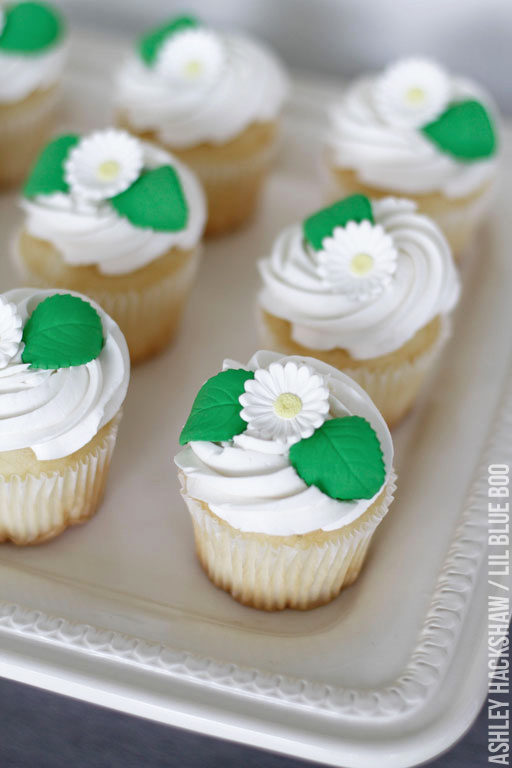 There are so many different items to choose from I couldn't show them all but you get the idea!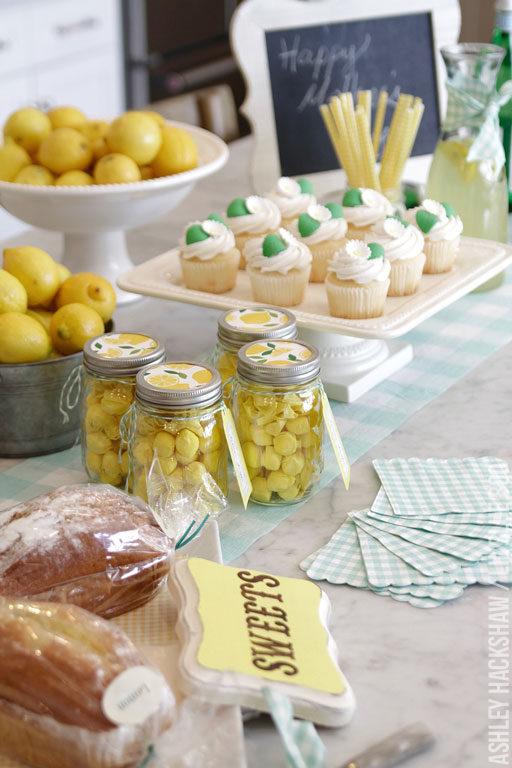 You can view the Meyer Lemon collection at the Martha Stewart Celebrations page here! And make sure to check out all the other collections too!