I've been so excited to come up with some fall farmhouse porch decor ideas for Sixty-One Park and it's finally time!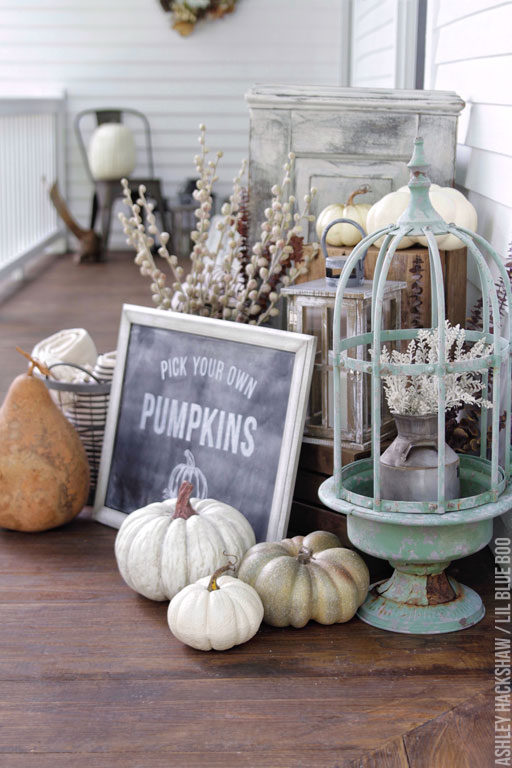 One of my favorite indoor/outdoor elements that Michaels Stores carries is the plain grapevine wreath. They decorate everything from our chicken coop to our ranch house and I started with one as inspiration for the farmhouse door wreath this year: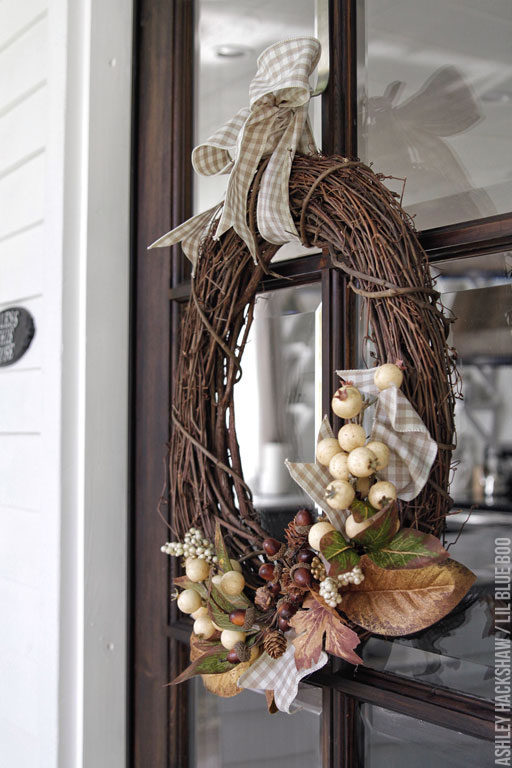 From the fall floral section at Michaels I collected floral stems in a muted color palette. Don't be afraid to cut stems apart to get different pieces!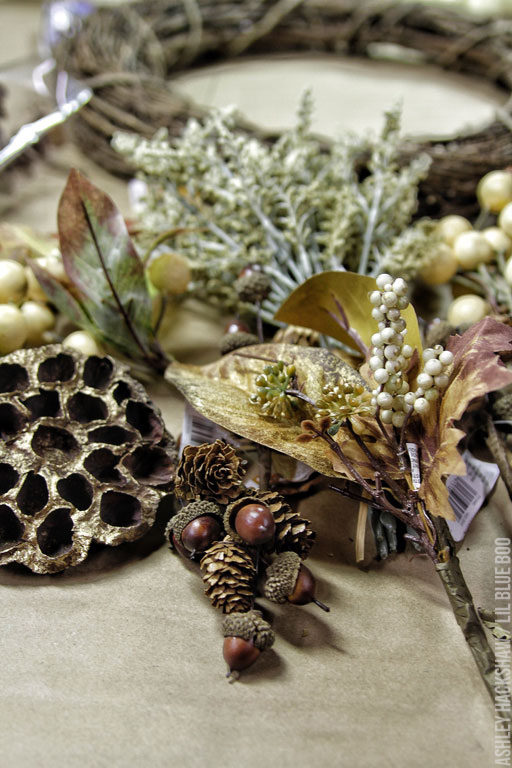 To make bows that are easy to shape I sometimes will create them in pieces: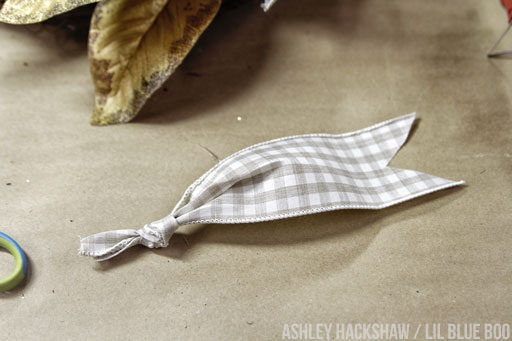 I used a glue gun to layer materials, building a wreath one section at a time: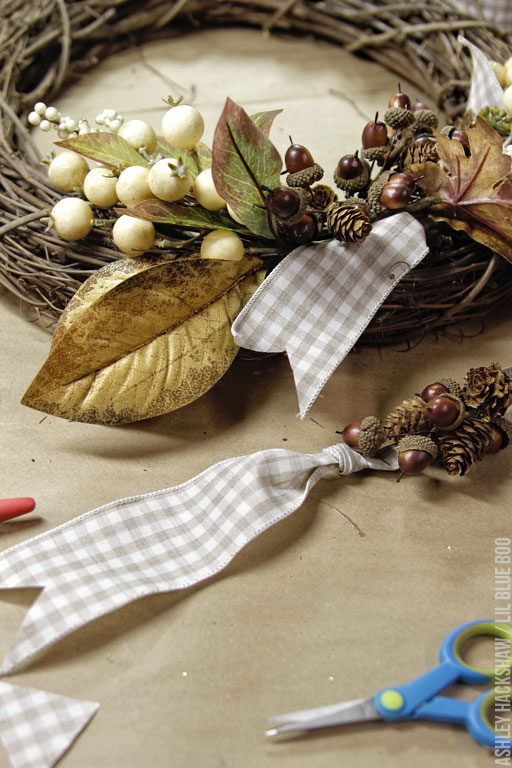 The finished Fall wreath: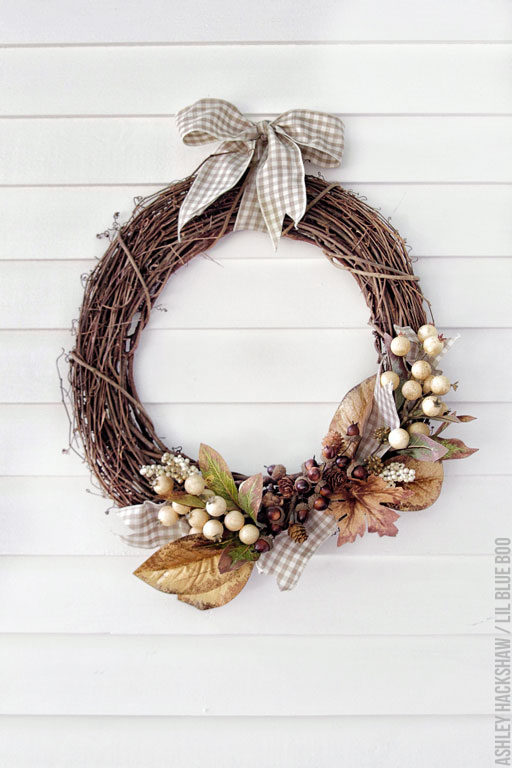 This is a rustic frame I found at Michaels and I used a wood panel canvas as an insert. I spray painted the wood with chalkboard paint and used a chalk pen to draw the image: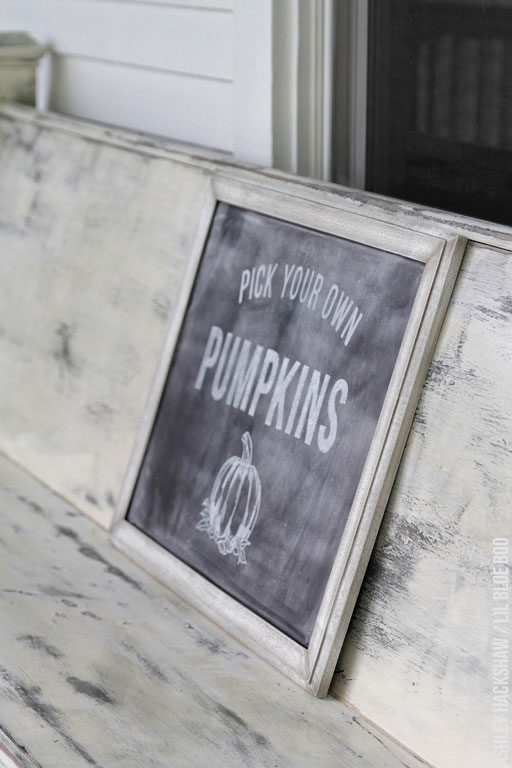 I pulled pieces from my potting shed and mixed with various fall decor elements from Michaels as well such as lanterns, crates and floral stems: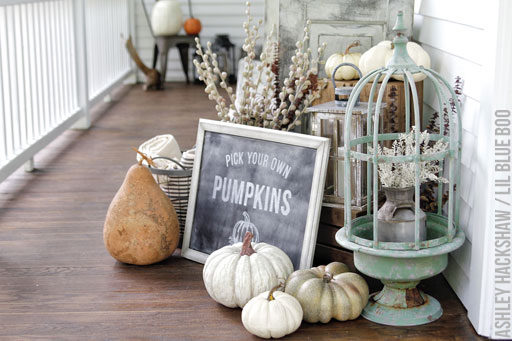 I've accumulated quite a collection of pumpkins from Michaels over the years and I love that they can be reused each year: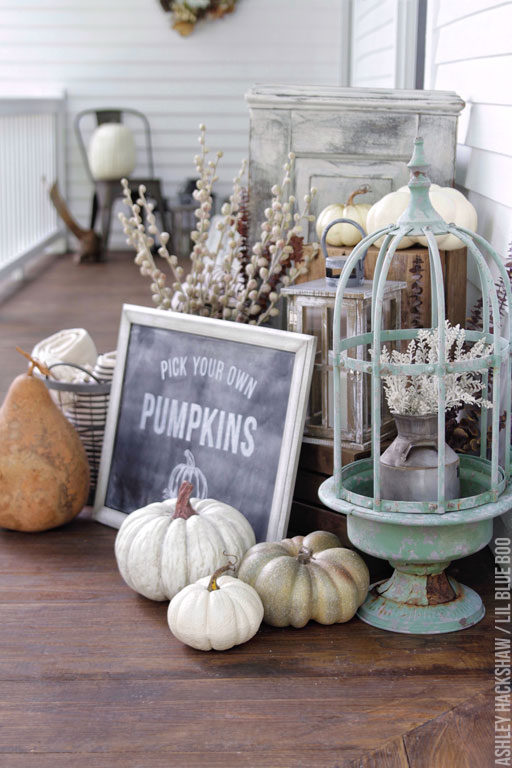 Now it's time to make it feel like fall! How? PUMPKINS of course! Michaels amazing assortment of craft pumpkins are available now to give all the areas in your home that cozy fall feeling. Shop the whole Michaels pumpkin assortment here!
I have so many more Fall and Halloween ideas from over the past few years….click here or the image below to scroll through them all!