I'm so far behind on blogging about the farmhouse that I'm just going to start chipping away on it bit by bit. I have hundreds and hundreds of photos to share of projects done throughout the house and I've just started organizing them but if there are any projects you want me to prioritize let me know! First, I'll start with a new video tour we just finished. We had a ribbon cutting a few weeks ago with the local chamber of commerce so I guess we are official now! Our awesome partners Jaime and Jaime are on the left and Brett and I are on the right. Those are real working scissors I'm holding there and I wanted to steal them. So excited to have had so many people visit during the open house: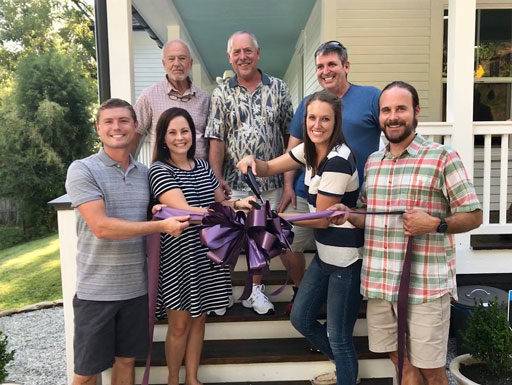 Chris and Carley Birch of Birch Production Co did this amazing video of the farmhouse for us (click here if you have trouble watching it on the blog and it will open directly in YouTube).
I've been a little all over the place on Instagram with what I've been working on: helping to manage guests at The Farmhouse, running a hiking shuttle for Bryson City Outdoors, working on re-landscaping, trimming bonsai trees, painting in my studio etc. We even had a baby bear cub on our home property this morning and I was distracted for a few hours.
Remember when the farmhouse looked like this: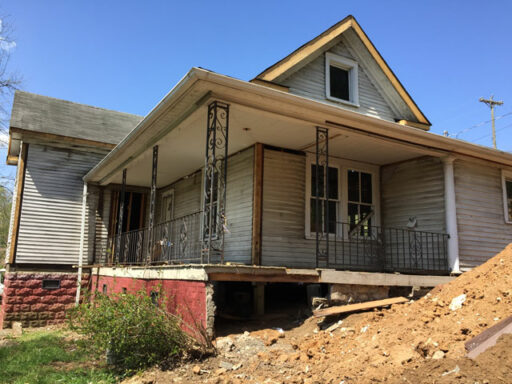 Here is a recent photo of the farmhouse: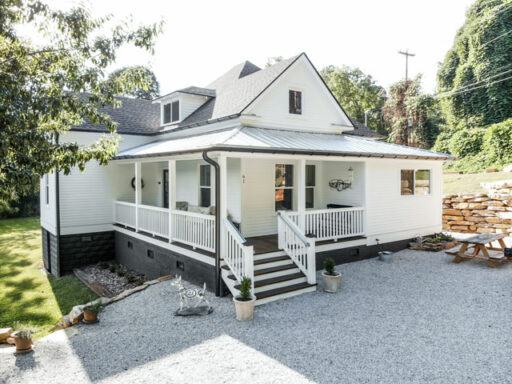 A view of town from the house: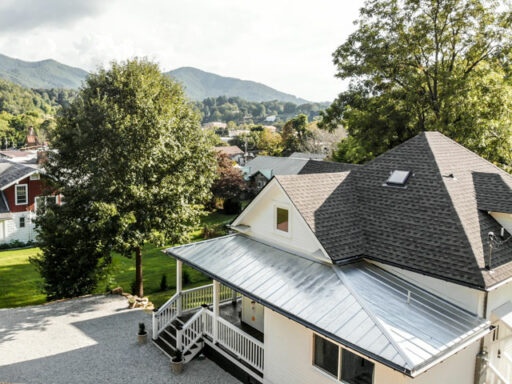 To check out our finished restoration project in person come and stay with us! You can visit the official Sixty-One Park Farmhouse site here and we are also on Airbnb and VRBO. We still have two weekends in November open and are starting to book for 2019 now. Come see what our awesome little mountain town is like!