Before we get too far into the renovation process I wanted to make sure I got a bunch of photos of the interior of the house. I can't wait to show you some of what we've found during demolition too in a follow up post.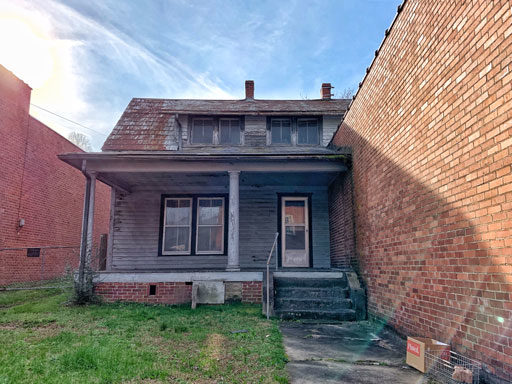 If you missed the previous post here's a drone video made by Perkins Enterprises (our partner Jaime's construction company with his brother Erik):
The house had not been lived in for about 25 years and this is exactly what it looked like when we first stepped foot inside: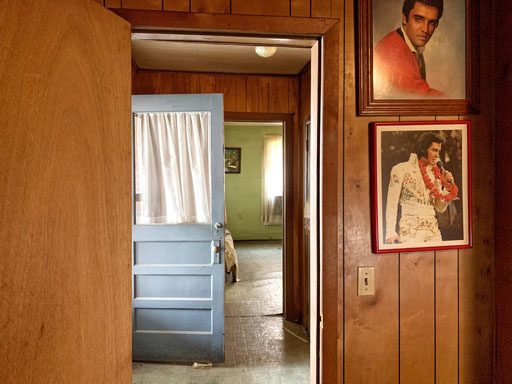 Here's the living room to the left of the front door:
There's a small bathroom that was added probably in the 1950s and that large opening used to be the back of the house: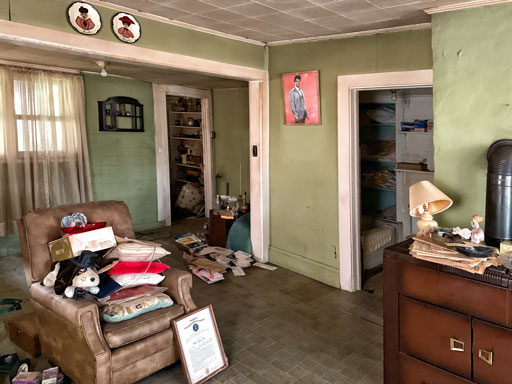 In the back of this room was a small porch that was enclosed to be a pantry: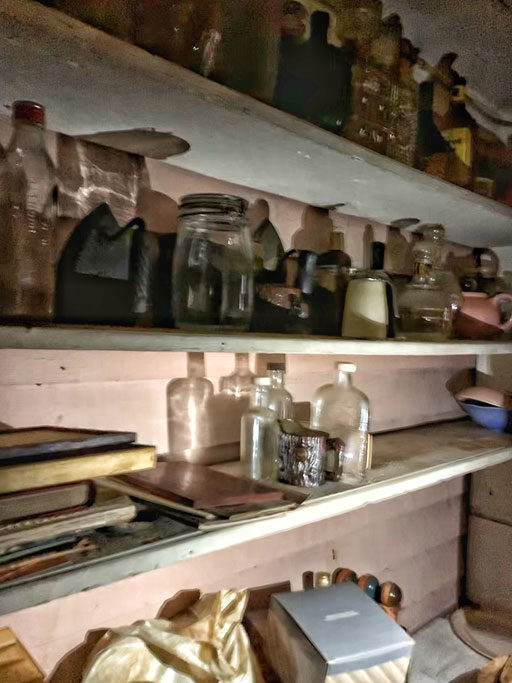 To the right of the front door was another small den. The house was being used for some storage by the family but other than that not much had changed.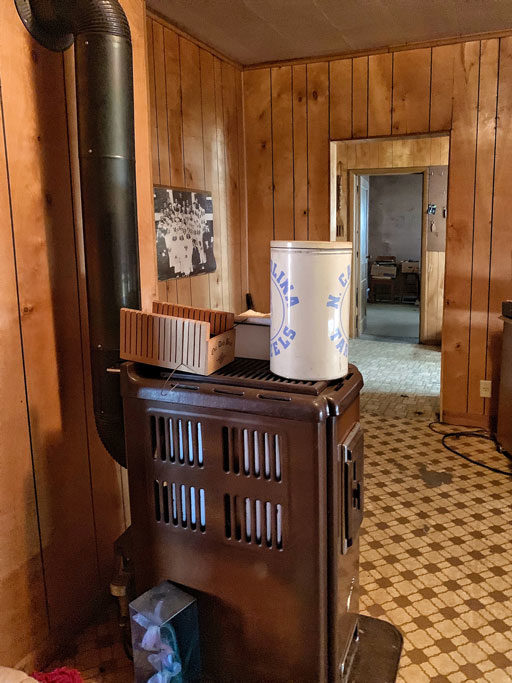 What I really think is amazing now looking back at these photos is how many layers of house is underneath that paneling an linoleum: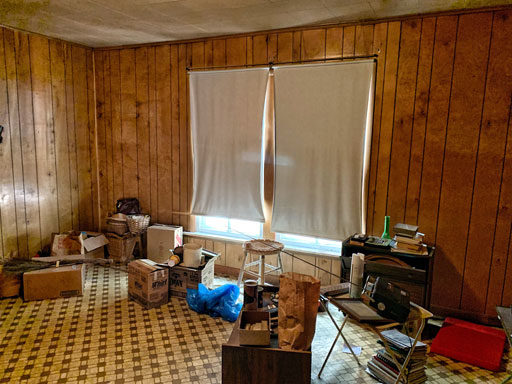 Looking from the den through the kitchen to the master bedroom: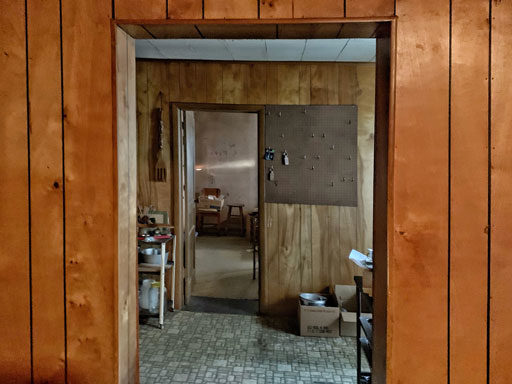 The kitchen downstairs. We've also found evidence of the kitchen being in two other locations over the years: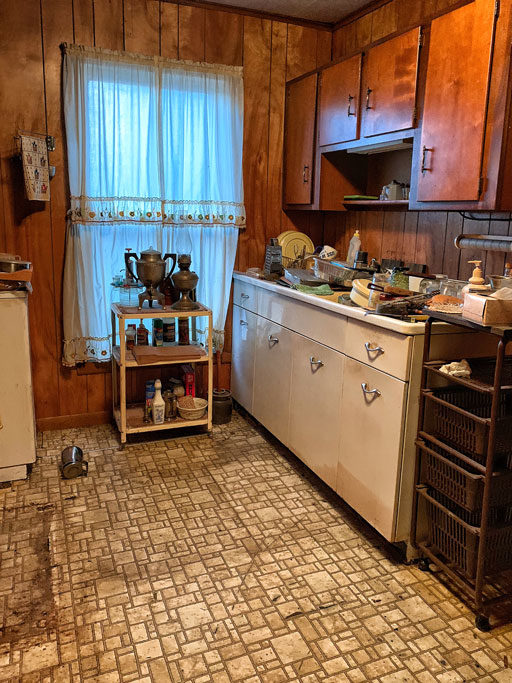 The kitchen after cleanup: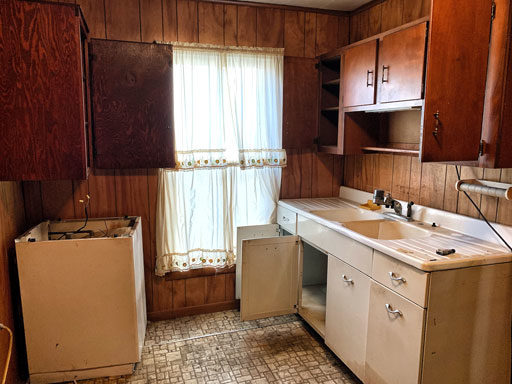 A small half bath off the kitchen :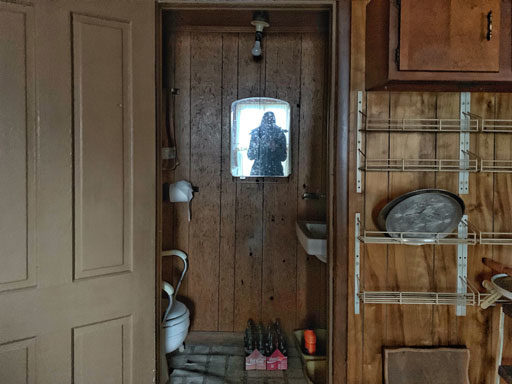 The master bedroom: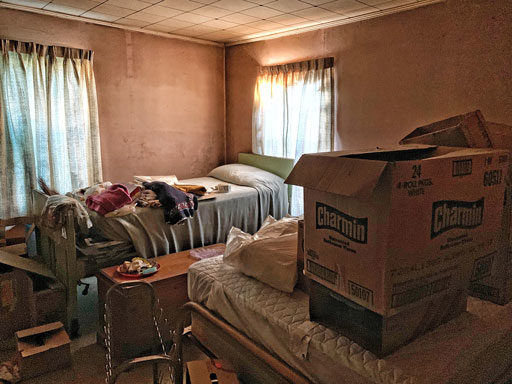 Directly in front of entry door is a tiny staircase that goes to the upstairs: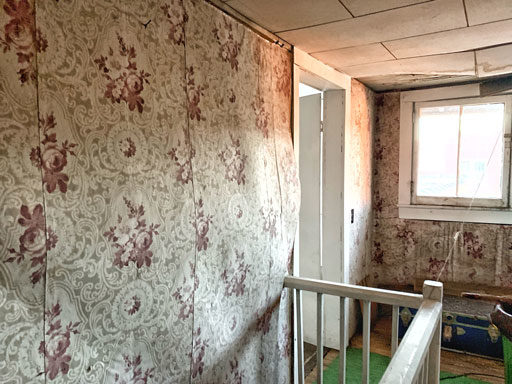 There are two bedrooms upstairs. Here is the first one: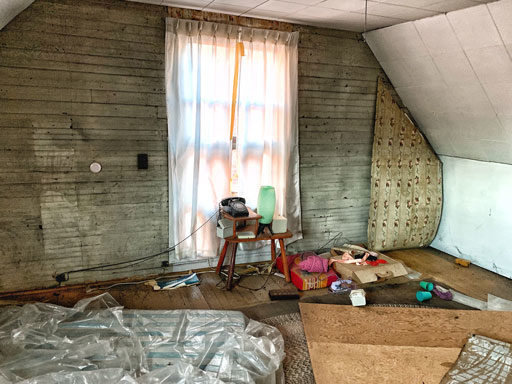 Love the vintage stuffed animal: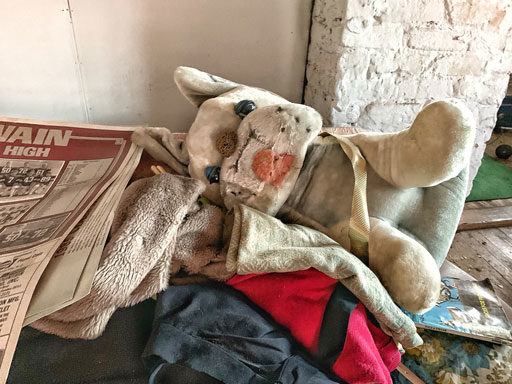 The second bedroom: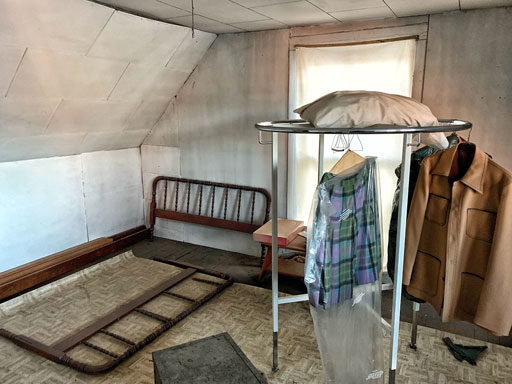 Shoes: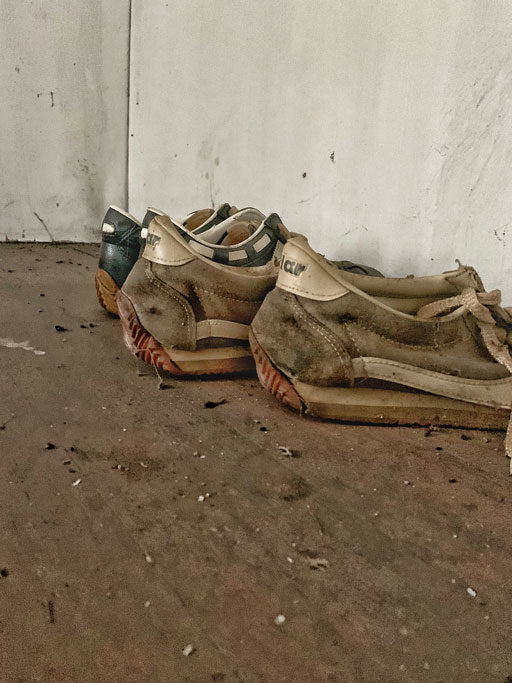 Here's a quick walk through tour of the house Jaime's brother Erik made right before demolition. I'm so glad they made this! All the guys are natural comedians…
Now that all that's been shared I can start on the demo posts!