We took a meandering road trip from Western Carolina down to Pensacola over Spring Break going through Chattanooga, then to Birmingham, Montgomery and Selma, and then onto Pensacoloa. One of the places I wanted to stop was Sloss Furnaces: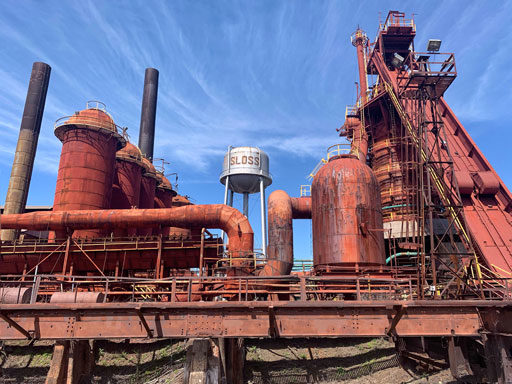 Once the largest manufacturer of pig iron in the world, Sloss Furnaces is now a museum and national historic site that you can walk through at your own pace. It was built in 1881-82 by James Withers Sloss, a southern industrialist.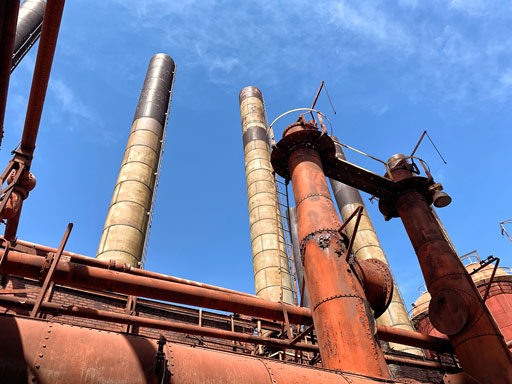 It's amazing that this place was saved if you think about it…so much of the original structures are still in place and visitors can get an idea of how things worked way back when. I think what was is most mesmerizing is just the utter scale of the massive equipment…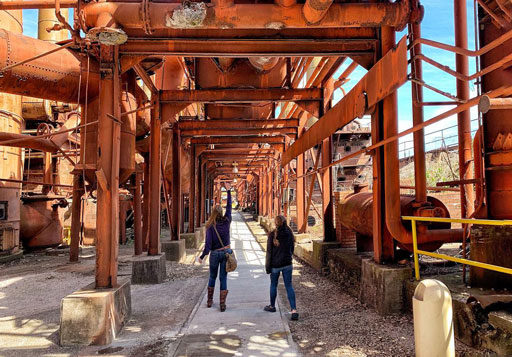 …and that some it has been around for over 100 years.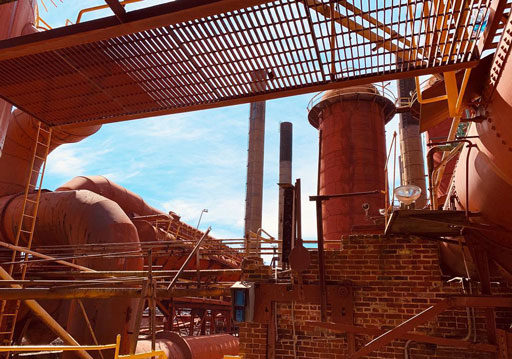 There is a lot to photograph. Here is a small section of Furnace No. 1…I love the aged patina: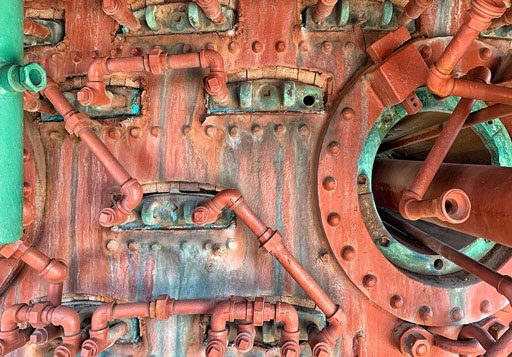 Walking through the stoves to the powerhouse: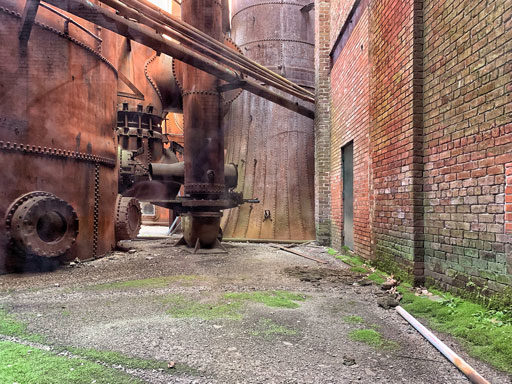 Texture on one of the large stoves: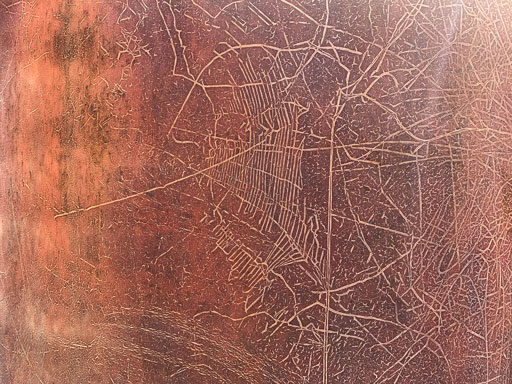 The Blowing Engine Room was massive…and seems like it would have been really dangerous with all kinds of pistons and gears turning everywhere: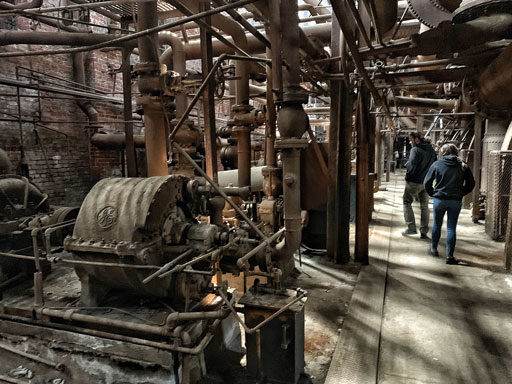 There's a huge pulley just holding the lid of this generator up so we could see inside: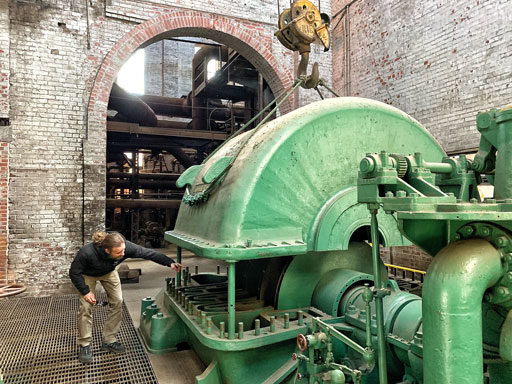 Look how big this wrench is!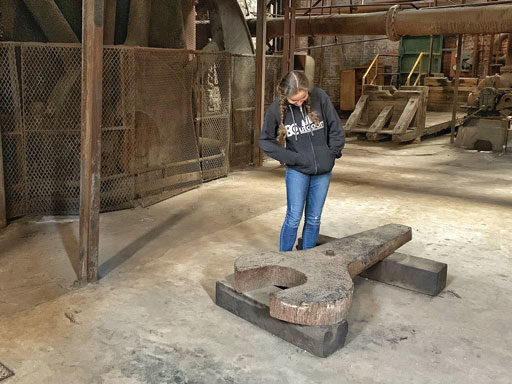 These windows were a part of the powerhouse: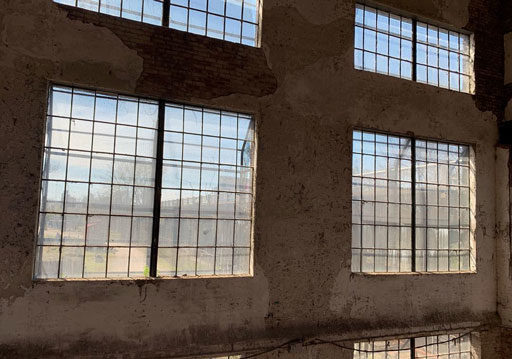 It's like everything was just shut off one day and stayed the way it was: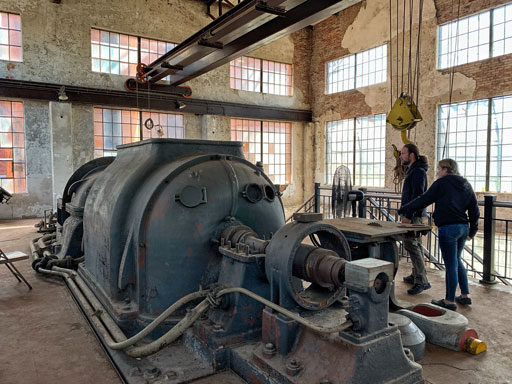 Stacks of old molds: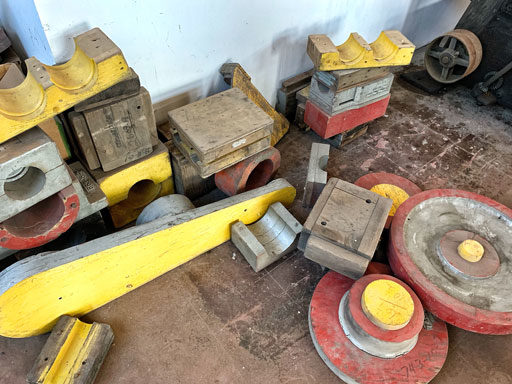 Old machinery at full stop: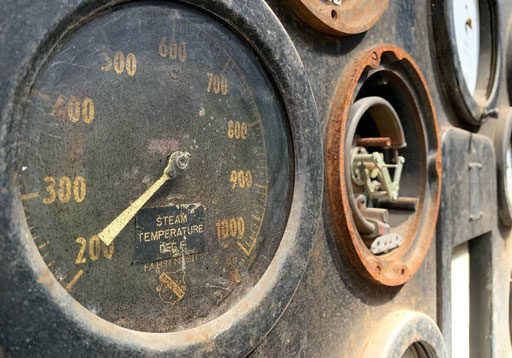 The whole site is massive and we just took our time walking through: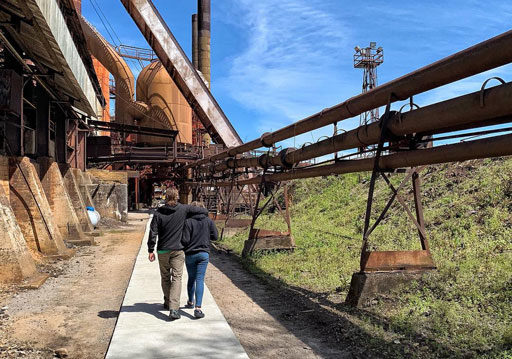 A large water fountain made with the same kind of iron pipe that was manufactured years ago: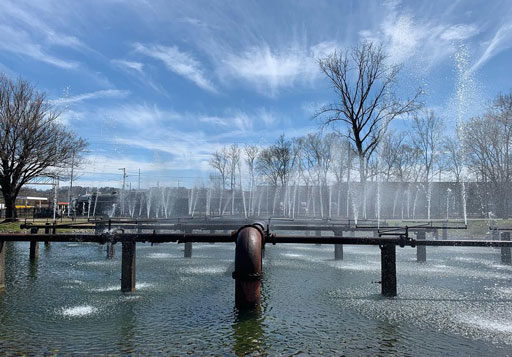 Looking back at the furnaces, stoves and boilers from the end of the property: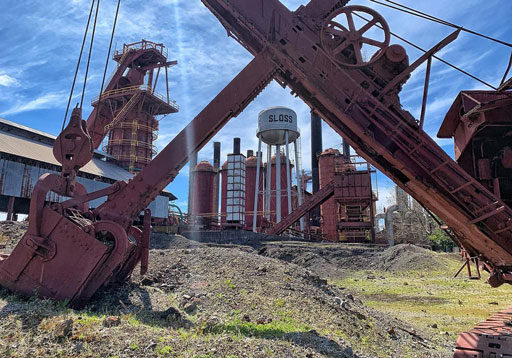 We even found Mike Mulligan's steam shovel: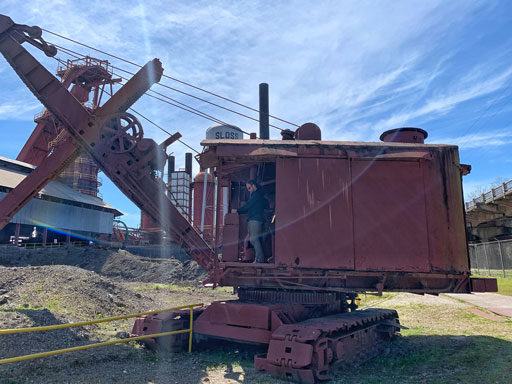 The large furnaces worked up until 1970 but there is a metal arts program that keeps the pouring and forging of iron alive on site.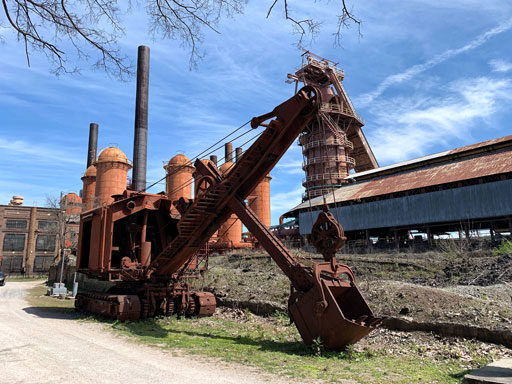 I love this kind of museum…something preserved in time just as it was. I love learning about new things and how things work and who was there.