The best view comes after the hardest climb.
I hiked to Pinnacle Peak a week ago with my friends Erin and Gianna. We thought we were going out for a leisurely little hike and this hike was no joke. We took the West Fork Trail which the sign says is 3.5 miles but we clocked it at almost 3.75 miles each way.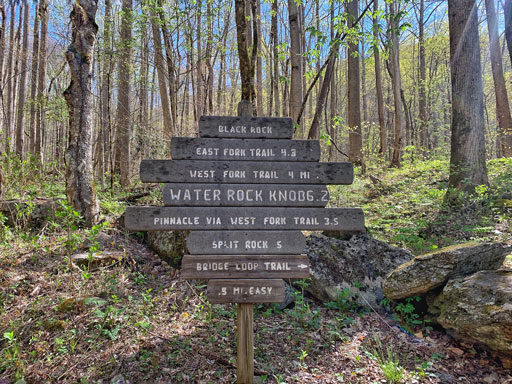 The first thing we came upon was an enormous boulder called split rock: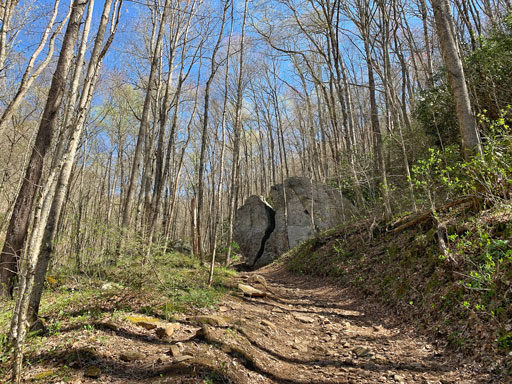 That crack is so big that someone could stand in it: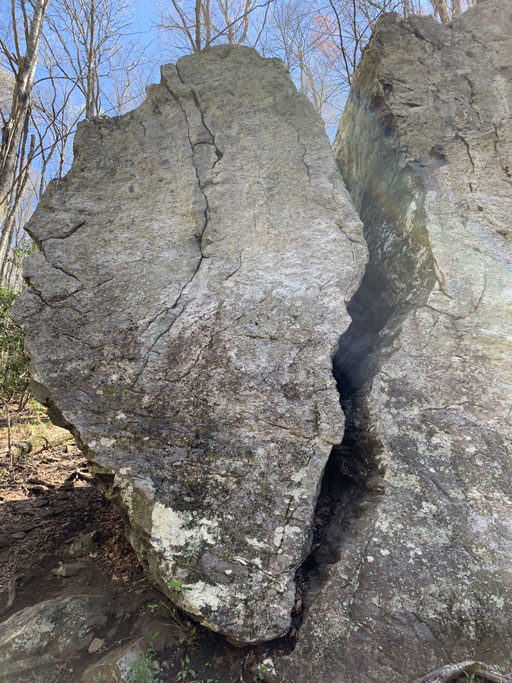 The whole area used to be the watershed for Sylva and it's now a 1,100 acre park:
There are quite a few waterfalls and springs along the way: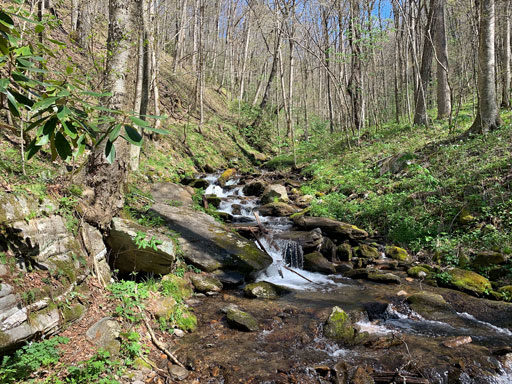 There were signs of spring just starting to emerge: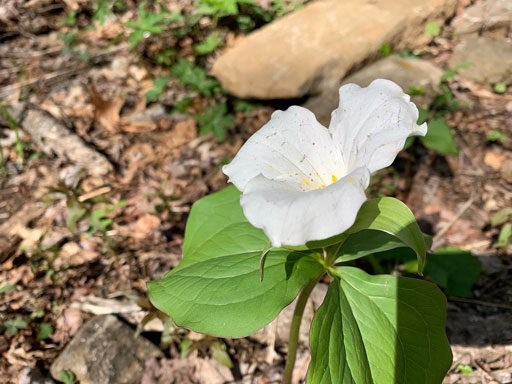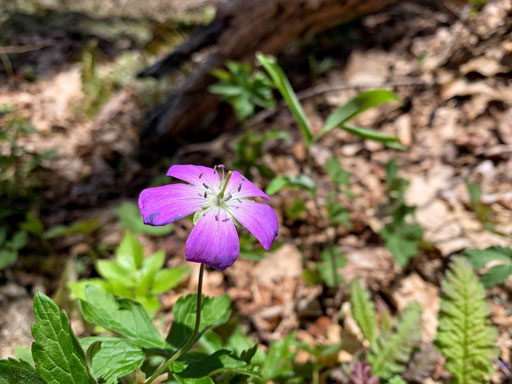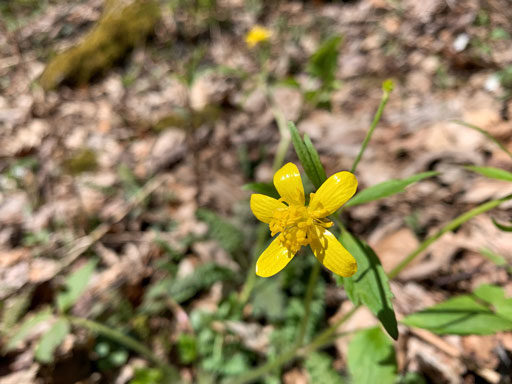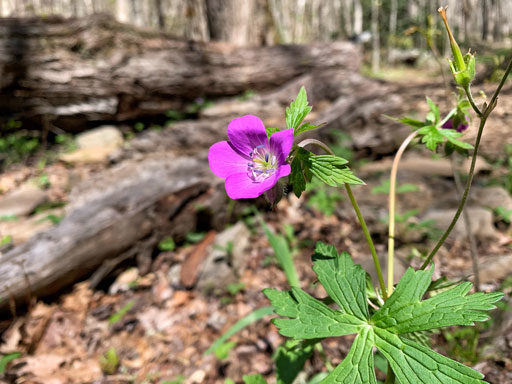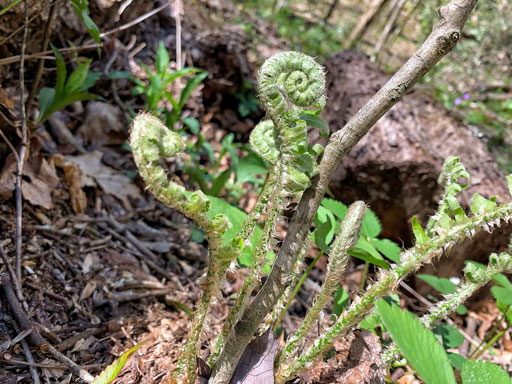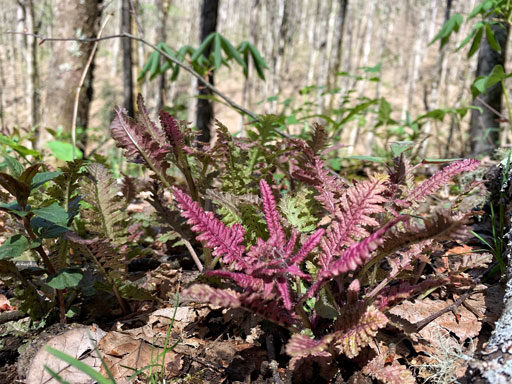 This is one of two campsites on the way up. I was really tired at this point…it's a constant climb.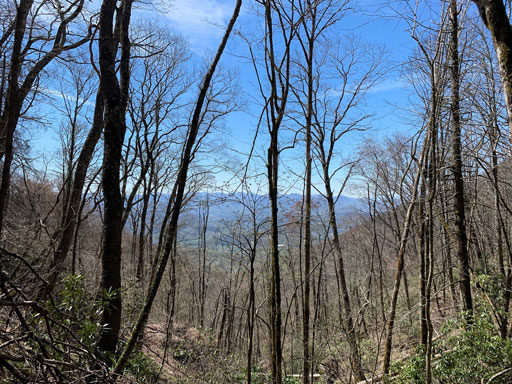 Towards the top of the hike the trees start to open up to almost a bald: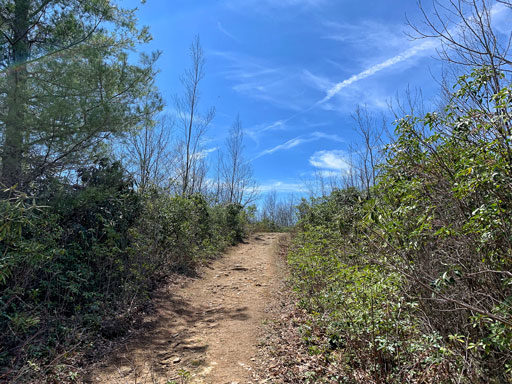 When we finally reached the top we knew it was worth it. Look at that view!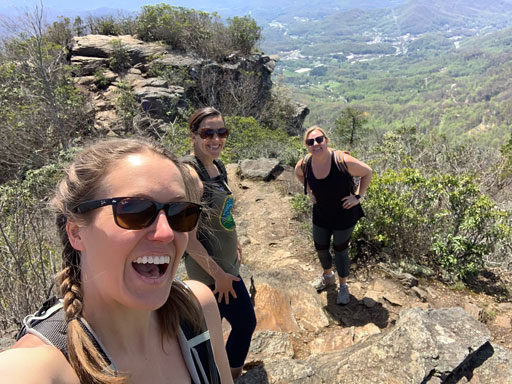 There's nothing I love more than a craggy open peak at the end of a hike!
It was pretty exhilarating to finish such a relentless climb to the top. It was an elevation change of 1,800 feet.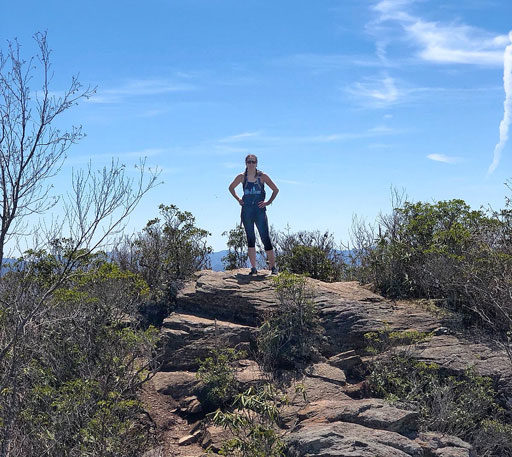 We ate lunch at the top and it was so nice with a breeze but I do wish I'd remembered a hat because there isn't any shade.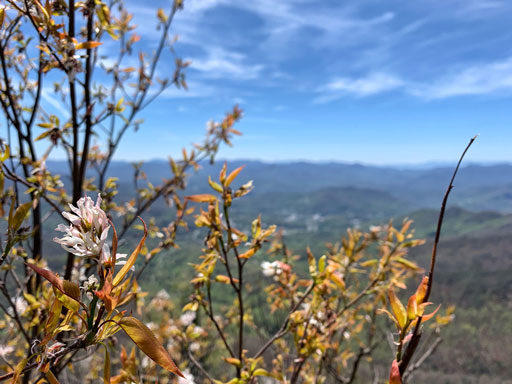 It was fun picking out all the Sylva landmarks from this point: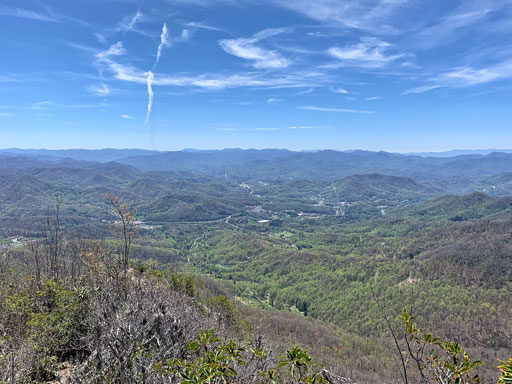 The Plott Balsam mountain range:
A few notes about the hike:
7.5 miles from parking lot to Pinnacle Peak. 1,800 elevation change.
A permit is required to hike and it can be picked up at the trailhead.
Make sure to wear a hard soled hiking shoe or trail runner. The old roadbed is so rocky you'll have bruised feet if you don't!
Be careful of drop offs at the top.
It was an incredible hike but grueling! I might not do it again until the fall. It's so beautiful and the view is spectactular but the caveat is that the trail is a an old roadbed and the rocks are huge so you have to pay really close attention to where you step. The view is one of the best around!
You can find more hikes and places I like to explore in Western NC here!