How do I speed through the past few weeks to the big reveal? I can't believe how fast the transformation of the store building has gone…and you guys….my little store is open!
But first…remember what it looked like before?!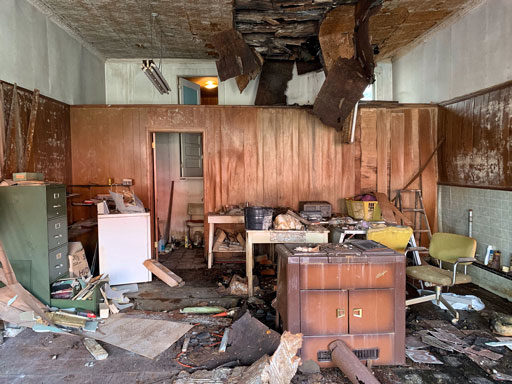 Oh and then this phase: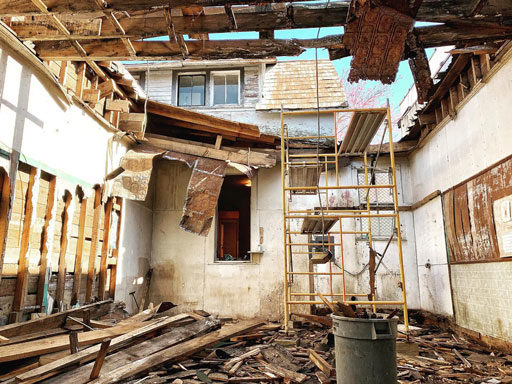 I think the last thing I post about was the plumbing and the framing. The walls are just whitewashed pine planks but the ceiling is a beautiful birch that we left unfinished. After all that was finished the guys filled in the concrete patches and sanded the floor down as flat as possible. Still trying to figure out what was on the left side, the big rectangle on the floor, maybe where a large display case or something used to be?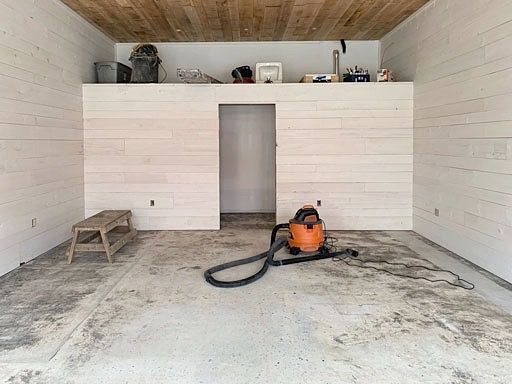 Here's what we used to coat the floor: Vivid Acid Stain from Concrete Coatings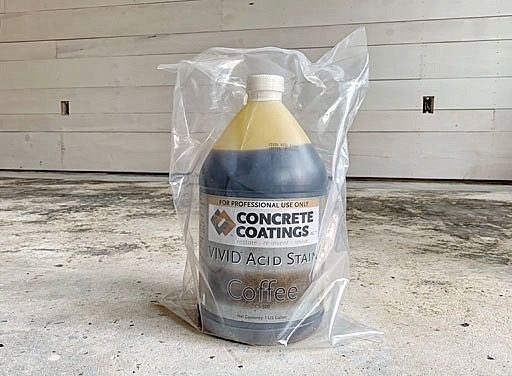 It's a really easy process requiring two Hudson sprayers. First coat the floor with a mist of water and then coat the floor with a mist of stain: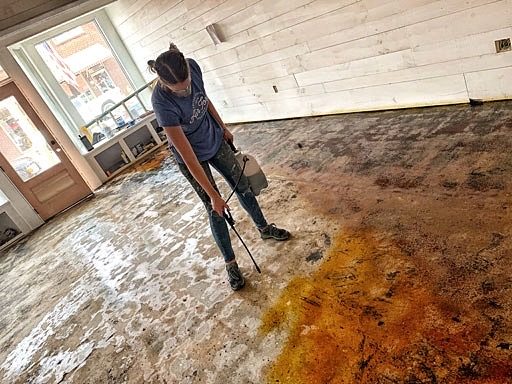 Here's what it looks like freshly coated: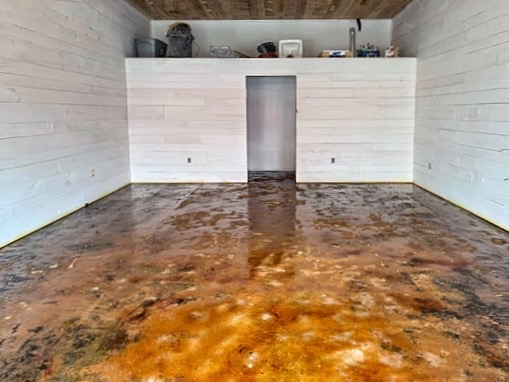 And here's when the stain has taken effect and dried: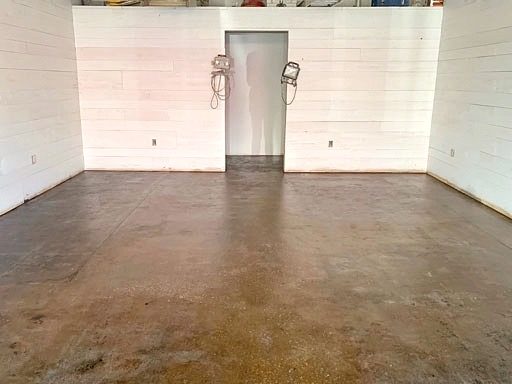 Next up was baseboards, trim and of course lighting: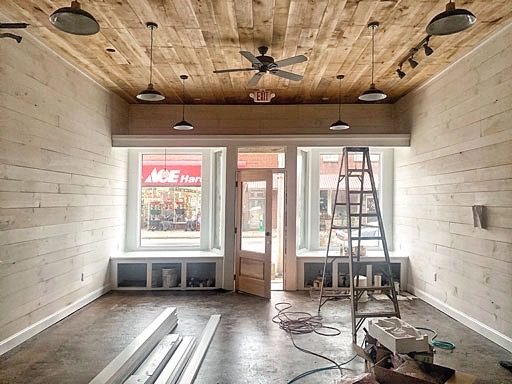 I found these hanging pendant lights online and they come in sets of two so that made them really affordable: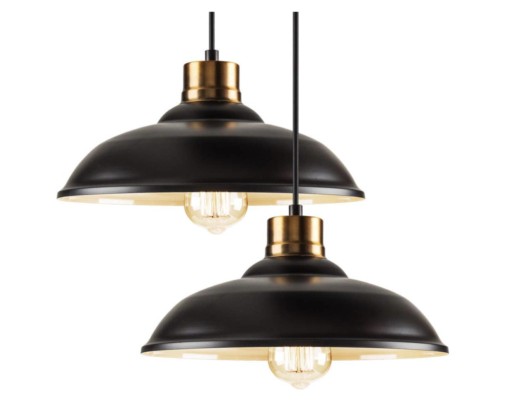 The window seats had to be rebuilt but we put them back just as they were before: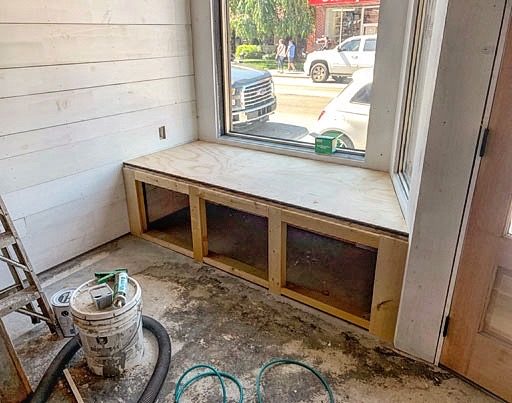 Jaime made the doors out of wood salvaged from the Sixty-One Park farmhouse: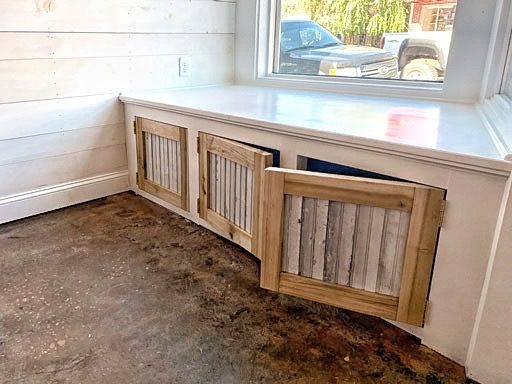 We saved the original store front door for the bathroom…just put a clear coat on it. It still needs some frosted privacy glass: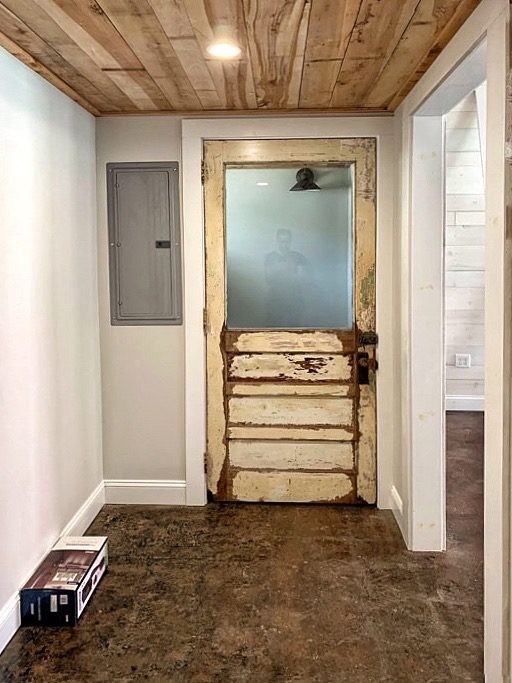 And then this is my most favorite part…the guys built me this enormous 12 foot bar that I can work at and also hold classes at: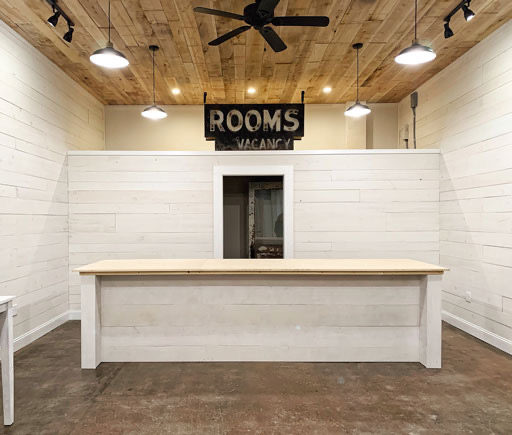 I must have sanded and stained that bar 20 times: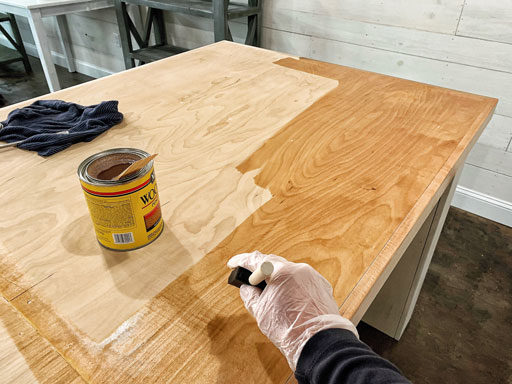 That cool old sign in the loft area is from the old Everett Building in downtown Bryson. You can see it in this photo from 1971: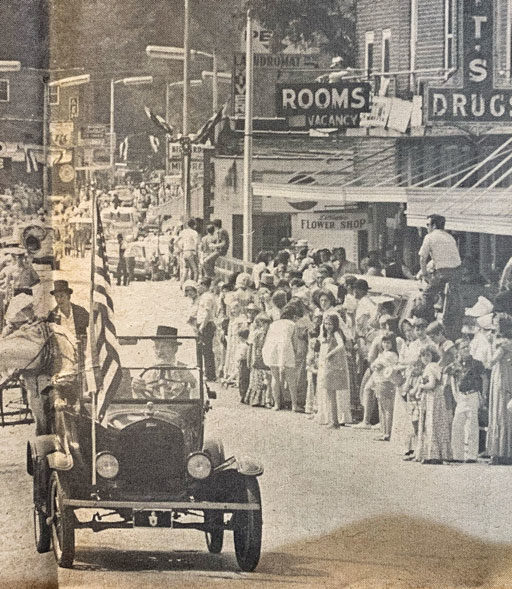 I've never done retail before so I just started making it all up as I go. Like I need furniture and displays right? I saw this piece at a thrift store and drove back first thing the next morning to get it: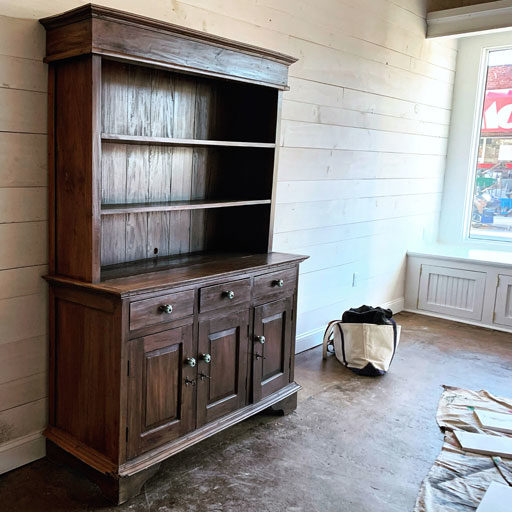 I made these shelves myself from Ana White's X-Shelf plans. I'll be honest they took me a REALLY long time to make. And I got to know my Kreg pocket hole jig REALLY well.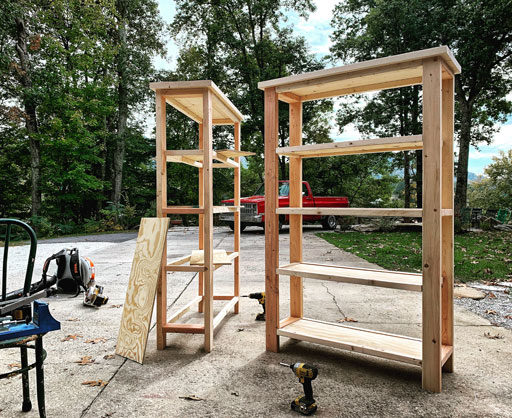 I painted the shelves a dark gray and then used a large brush to add some whitewash:
I added the white using a large brush: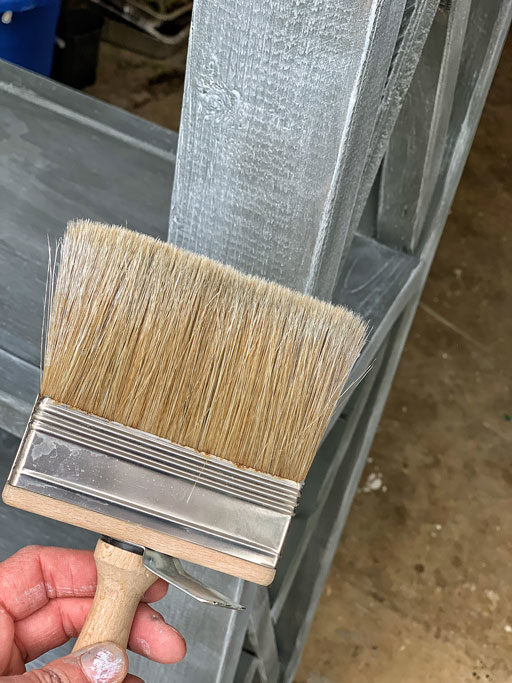 Next blog post will be the big reveal of the open store! It's located at:
120 Main Street
Bryson City, NC 28713
All the posts about One Twenty Main are located here.
Also, now we get to start phase 2…the attached house which will eventually become a vacation rental downtown: