I finally got a store front sign for One Twenty Main and we made it ourselves!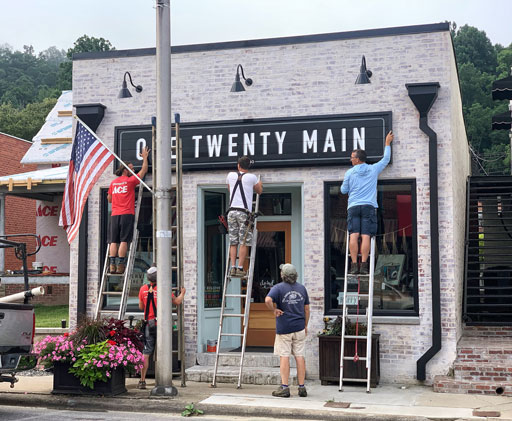 This was a little mock-upI did to try and figure out what I wanted it to look like: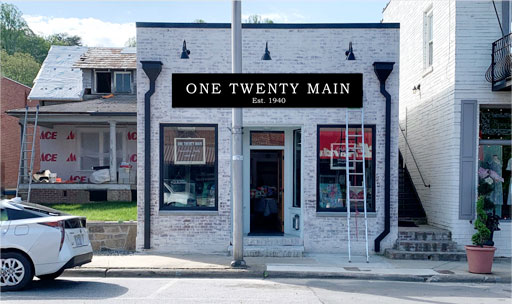 We had a local friend weld together this lightweight aluminum frame to hold wood boards for the sign: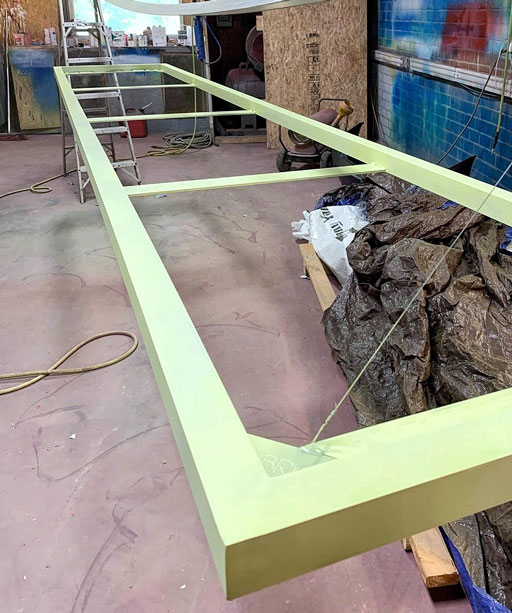 Four 7″ deck boards fit inside the frame and I painted them black to start: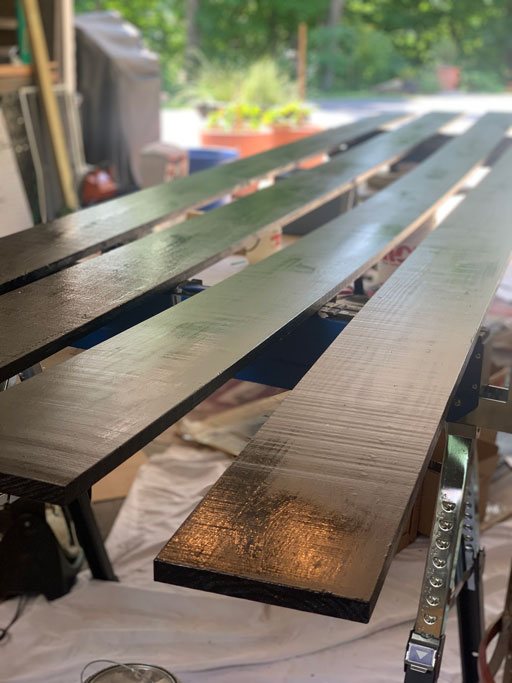 The boards are secured in the frame to keep them from warping: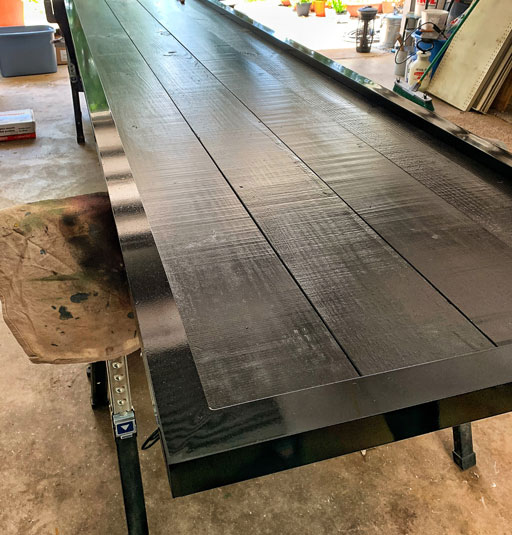 I sent my friend/artist Stephanie Corfee and idea for the sign and she helped me set it up so I could print the exact sized lettering onto 8.5″x11″ paper and tape it together as a template: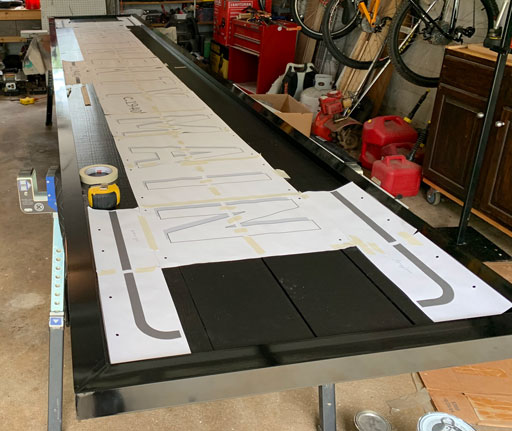 I used Seral chalk paper to transfer the image to the boards: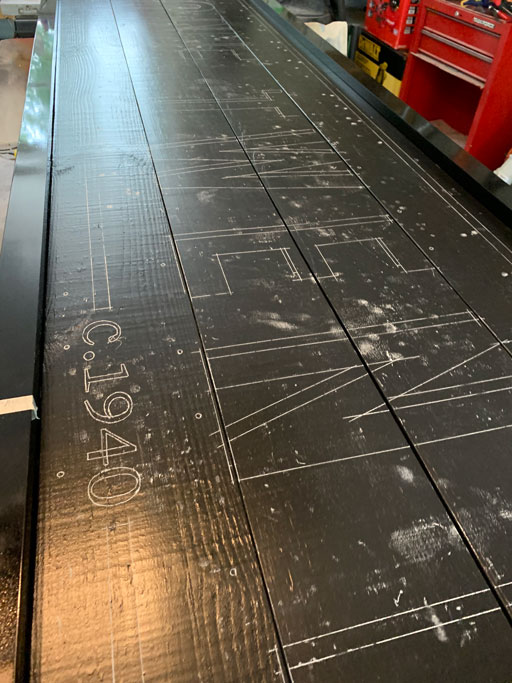 Then it was time to start painting the letters: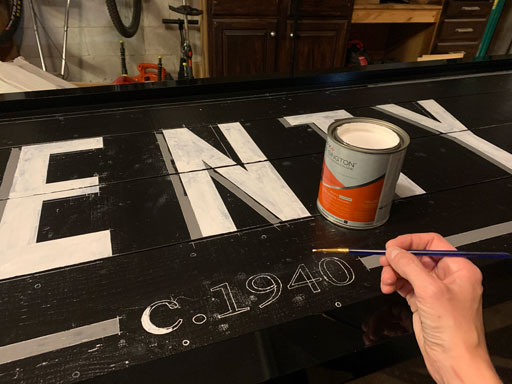 And the border: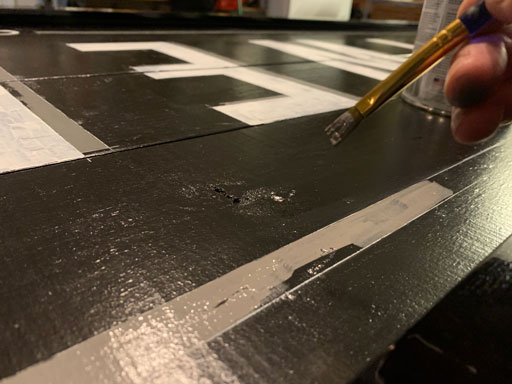 After a few days the sign lettering was finished and ready to hang!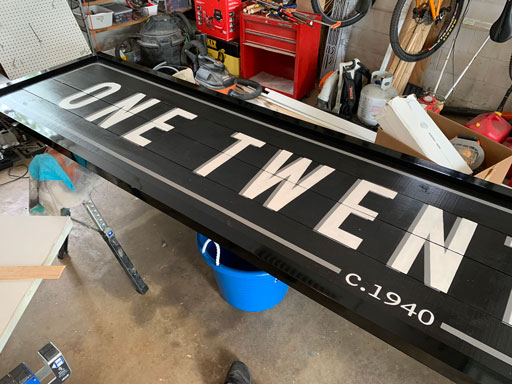 I love how the lettering turn out with the drop shadow. I wanted it to be similar to something that might have hung on the building in the 1940s.
Saturday morning the guys hoisted it up the ladder to hang on the front of the building: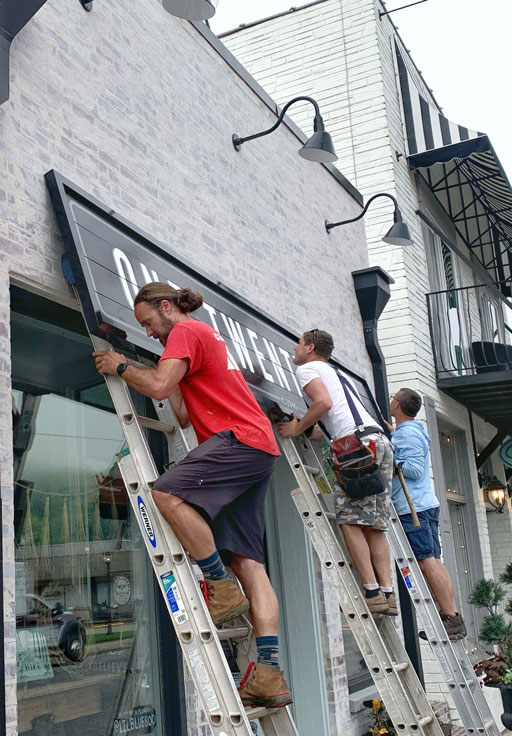 Holes were drilled and the sign was secured to the building: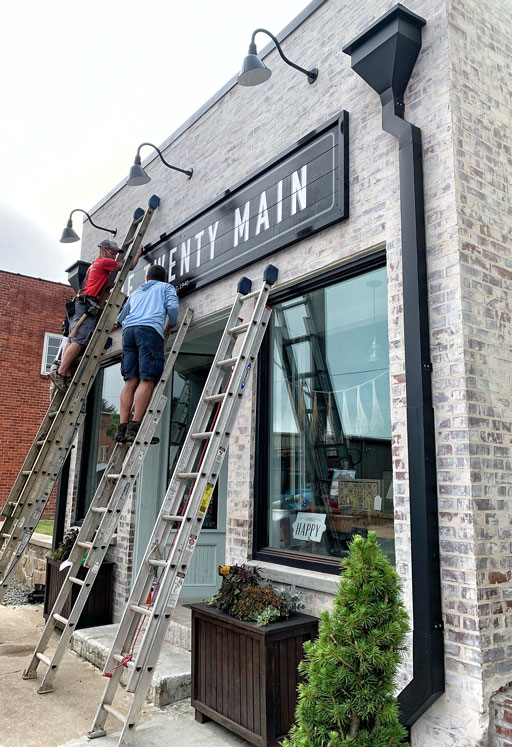 I love the finished look! Hopefully it will be there for a long time!