I've started to record some of my painting process at the shop studio. I recently painted this brook trout:
View this post on Instagram
I'm going to download another app so I can adjust the time of the time-lapse….slow it down a little. I think it took me about 2 hours to paint it but I forgot to keep track.
Here's the finished painting: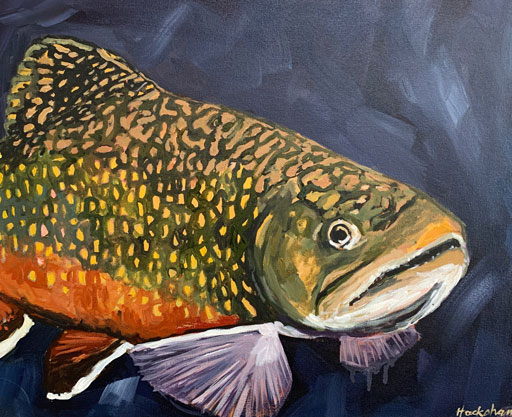 I also painted this vintage fishing lure again this week. I've painted the exact photo before but wanted to get this one filmed:
View this post on Instagram
Here is the finished version: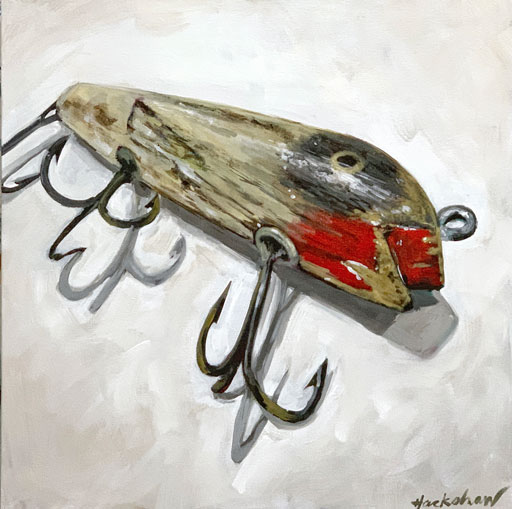 Thanks for reading. Hope everyone is doing well considering all that is going on. You'll see me wearing a mask in the video…it's because while I'm painting people are always coming in and out of my store.
These paintings and more are available on Etsy!