I've just started to work on posting some longer painting time lapses on my newly updated Youtube Channel: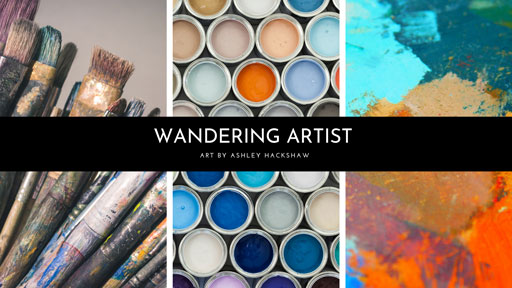 I'm embedding the new ones below. Sienna is helping me edit them so I might just be able to do this!
I painted this wolf yesterday and I'm still working on the filming set up but I think it turned out okay for a first video…I do end up stepping out the way more once I finish drawing and start painting:
This is one of my favorite paintings to date. Right after the inauguration someone came in the store and asked, "You haven't painted the Bernie Meme yet?" The challenge was accepted immediately. (Sometimes I can sit for hours trying to narrow down what to paint.) He sat in my window for about a week before selling and it made a lot of people laugh!
I think I'll try to start filming as much as possible…at least you will see what I'm working on since I'm not really doing much writing these days. I think I was born to paint!
I probably won't post all the videos here so if you would like to get updates on all the videos that are posted you can click through to YouTube here and subscribe.
Thanks as always for your support and encouragement!