I wanted to paint something to commemorate the 20th anniversary of 9/11, to honor all the heroes who ran towards danger and for all the people who lost their lives that day. I decided on a September 11 painting time lapse that would work in several layers: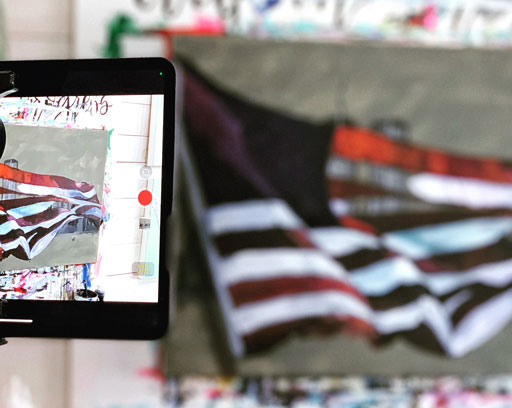 I started the painting with a quick New York City skyline sketch: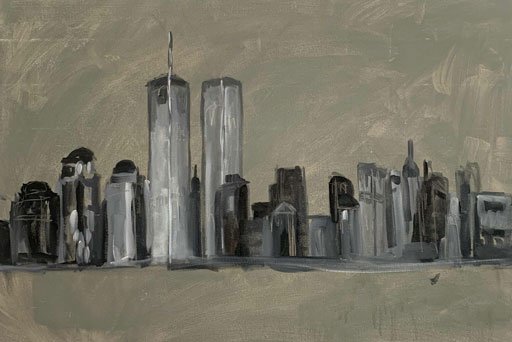 Then I began painting an American flag over the skyline. My original plan was to completely paint over the whole thing because the real finished piece would be the time lapse, but several customers came into the store and commented how they liked it unfinished….with the towers still peeking through the flag. So that's how I left it:
The finished painting: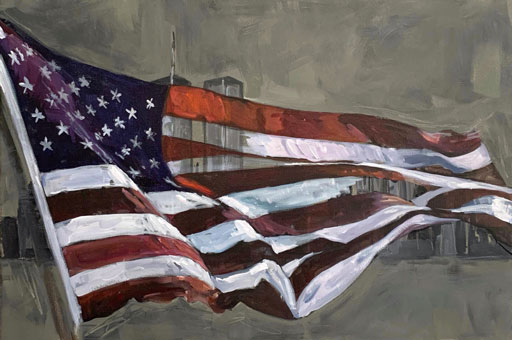 There is so much art that has been created in order to process 9/11. There are more than 150 pieces in the 9/11 Memorial Collection if you want to take the all in.
Another story that I knew very little about was that over 300 dogs took part in the search, rescue and recovery efforts at Ground Zero. There were veterinarians on site during the efforts because the dogs needed their noses and eyes cleaned often. You can read about our 4-legged heroes here.