I've been painting bears this entire week and I filmed a few time lapses of the process. This one is probably one of my all time favorites because of the teal accents and the video gives an idea of the process of painting a realistic bear in acrylics: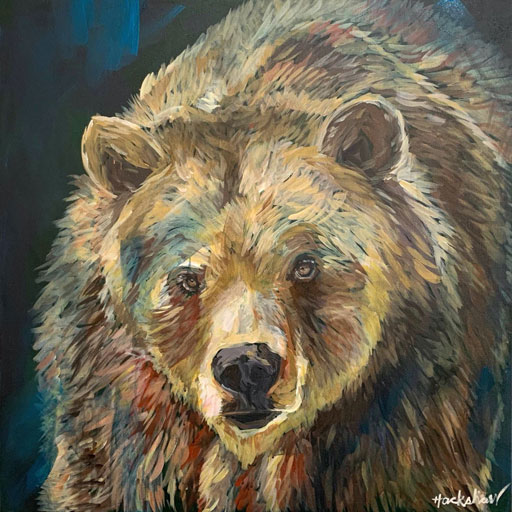 As you will see in the video I never start with a white canvas. This 30″x30″ gallery canvas has been prepped with a layer of green, black and turquoise mixed together to create a dark base. I use a photo as a reference and use a chalk grid so that I can work on different sections simultaneously. Here is the time-lapse:
This painting is already sold but I do plan on having a giclee print soon!