I started out the year with some weekly painting themes to keep me busy in January. For Week 1 I drew a card from a new art calendar and pulled: PICASSO. I ended up painting 8 different faces with a different phrases for the New Year:
I pulled the 8 phrases from a wonderful deck of cards I have from Katie Daisy: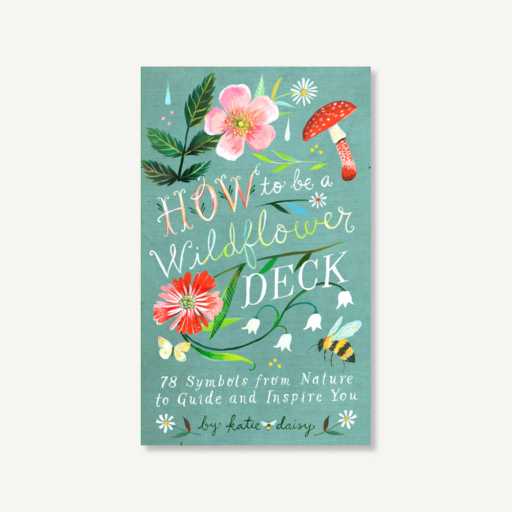 The 8 phrases are: Create Beauty, Delight in Small Treasures, Welcome Change, Seek the Light, Stay Curious, Be Fierce Be Gentle, Speak Your Truth, and Stay Wild at Heart.
My week 2 theme was BEARS. I love how all these look together: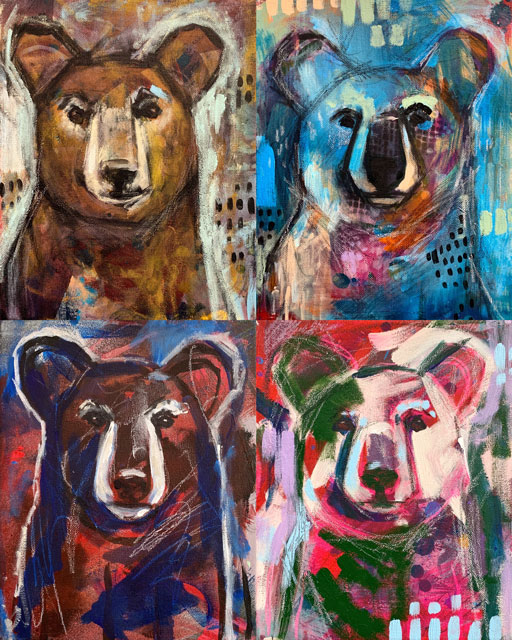 They even gave me some inspiration for some larger bear paintings: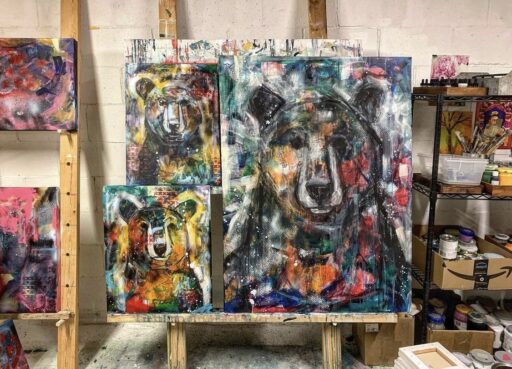 My week 3 theme brought back a favorite subject: CHICKENS. I might have to make these into some notecards: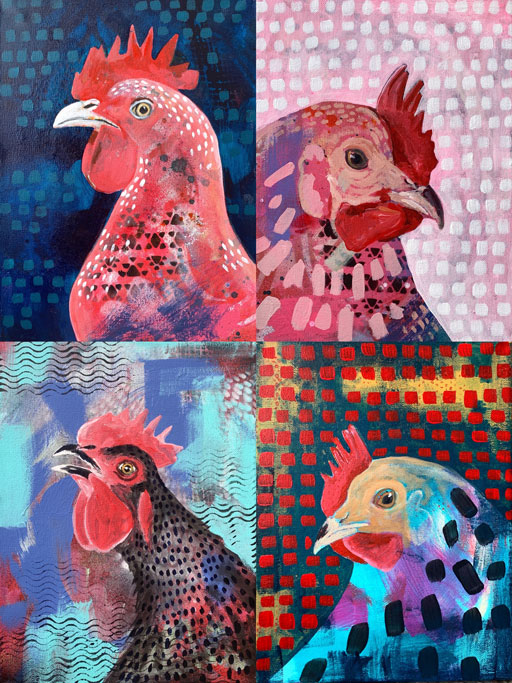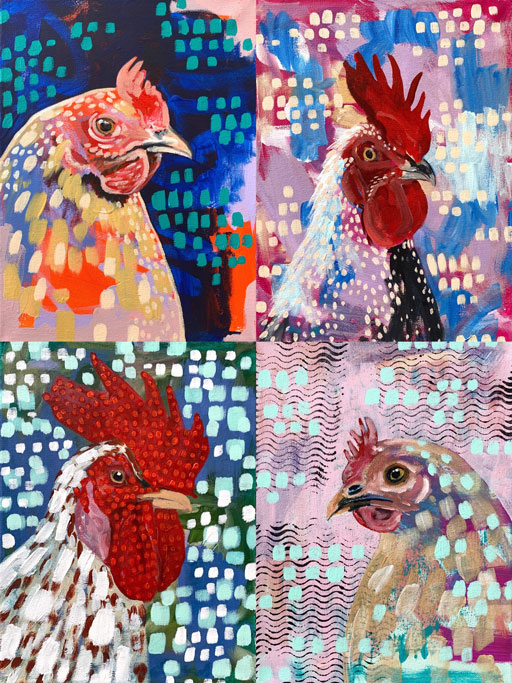 And finally for week 4: MOODY TREES. These were all made by first collaging canvases with old player piano scrolls andI painted the trees on top: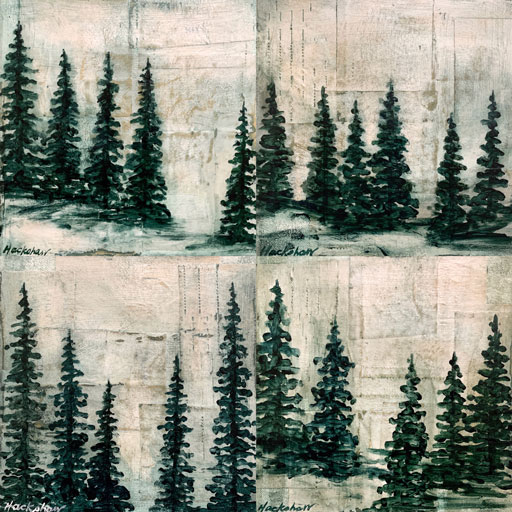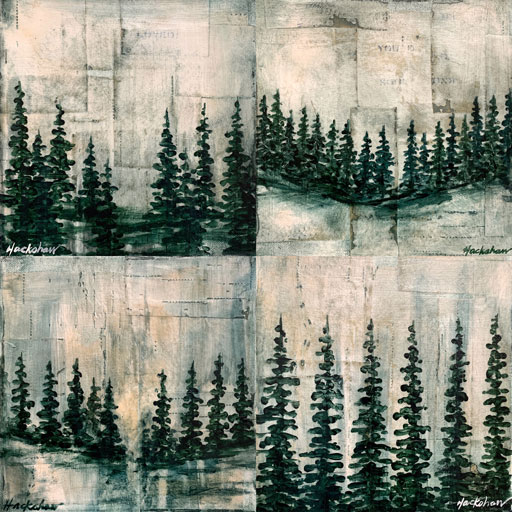 Here are the canvases drying on my painting easel: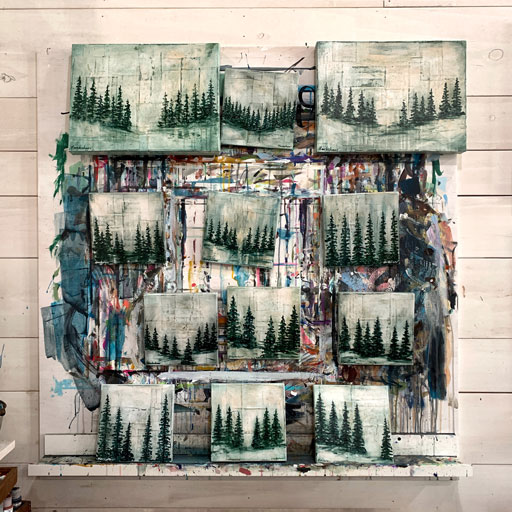 For February I started my artist friend Amanda Evanston's month of floral prompts…this will be my fourth year participating. I'll share them here soon but also feel free to follow along with her too and check out the #28februaryflowers and #28februaryflowers2022 hashtags on Instagram.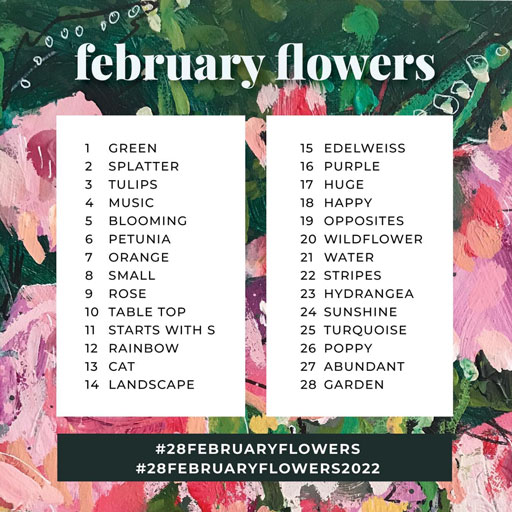 I have listed a few of the finished works on Etsy and I usually post a few a week when I can get my act together! Happy February!