I took a day trip to L.A. last week to pick up some fall fabrics…so inspired by all these prints…..now I just need more time to sew: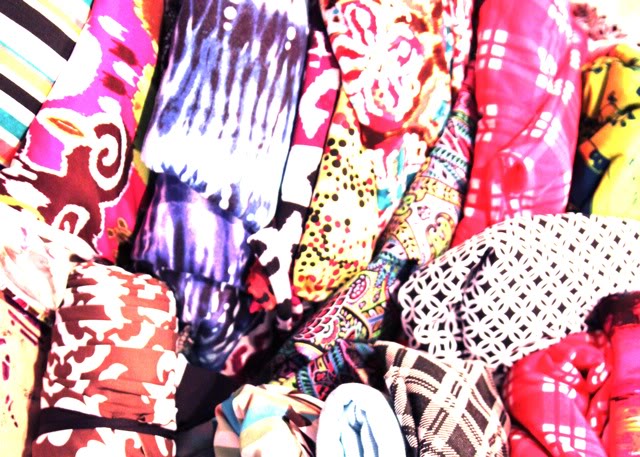 The second I got home from the long drive I knew exactly what I wanted to make first. A 3/4-sleeve fall tunic inspired by Alexander McQueen's butterfly dresses (after watching some Rachel Zoe this week):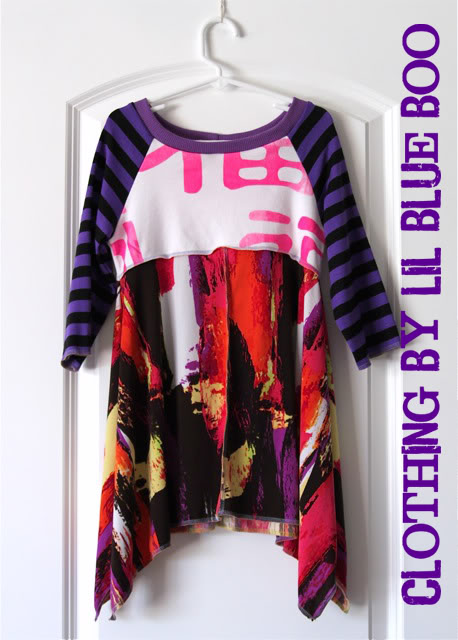 And a mix-matched "Mint Monet" asymmetric dress: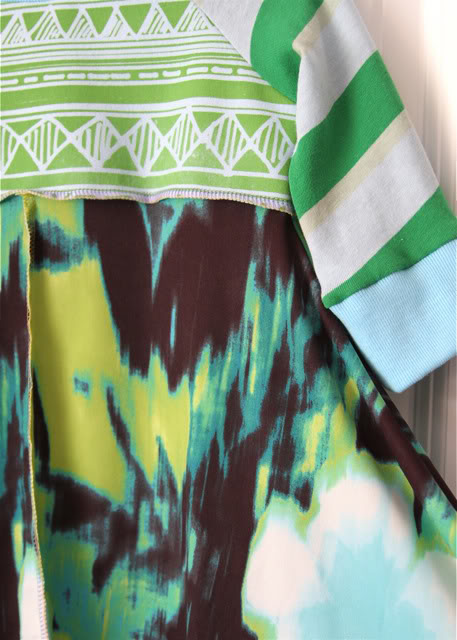 Of course I picked up a few random finds in L.A……some wool yarn for a new custom doll by AppleTreeHouse: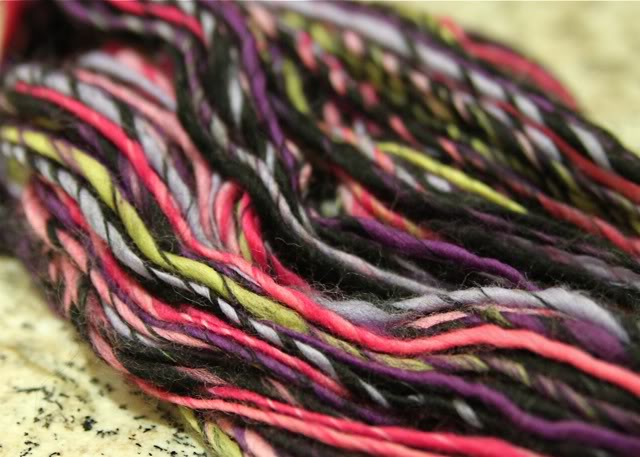 Lots of buttons……no plans for them yet….they just looked so pretty. I've already admitted that I have a fabric/craft shopping disorder: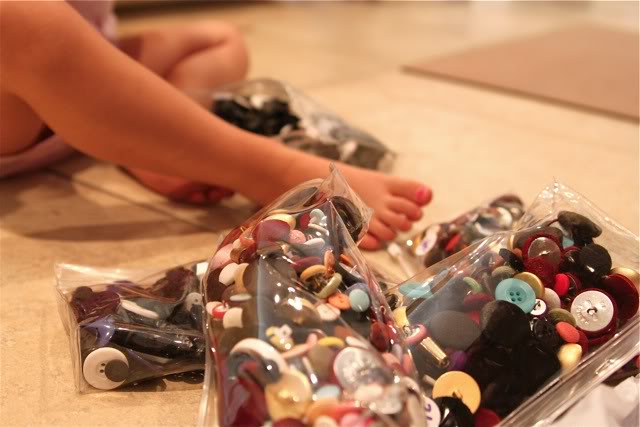 I just finished and listed these limited edition fall "Calico Pony" silk screened dresses. There are just a few random sizes left in the shop right now: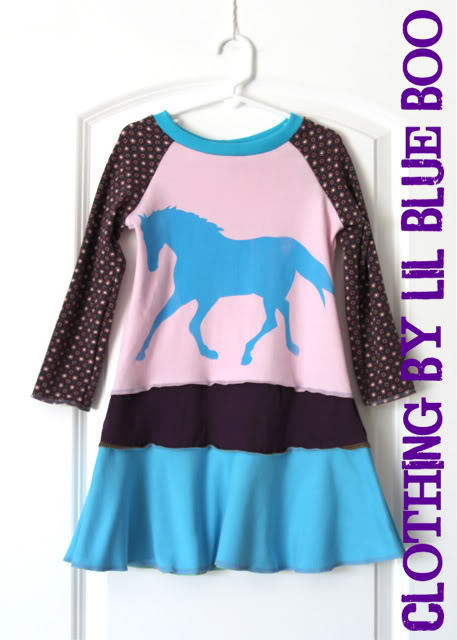 Some new fan photos!
I just LOVE this one of the new Lil "Bleu" Boo collection pieces. How cute is Miss Sydney in her beret and glasses! There are just a few smaller sizes left of this:

Photo courtesy of Amie Caliri
I'm 100% positive that Harrison is already some breaking hearts……he's so adorable in his corduroy blazer and a Lil Blue Boo upcycled hat! I'm not even going to show Boo this photo….she'll have her first crush!