Last Saturday I took my sister Perry (visiting for LPGA Q-School) on a trip to L.A. to go fabric shopping. Our first stop? Alberoni Sewing Machine for a new industrial Juki machine. Roy Alberoni was there to greet us bright and early…..his father started the business in 1929! I love businesses with that much history. Alberoni is like a candy store for the serious seamstress….a machine for practically everything you can think of. They even make custom feet attachments for any type of binding or hem etc. Their machines make True Religion jeans, life jackets, Kevlar vests for the military….you name it, they make it.
Then I met Able. Able has been a sewing machine technician for 30 years. He's soft spoken and serious….and is an expert on these machines. I think I asked him a total of 4,000 questions. I learned more from him in 10 minutes than I've picked up in years of sewing! For example, I mentioned that my other serger blades had been dulling more quickly recently…..immediately he knew that I had just been over-tightening them.
Speaking of machines….how long do you think it takes to thread this sewing machine? 33 needles, 33 spools of thread. It takes Able about 3 hours. And if a thread breaks….they have to start all over again. I don't think I have that kind of patience! Can you guess what this machine makes? See the bottom of the post for the answer.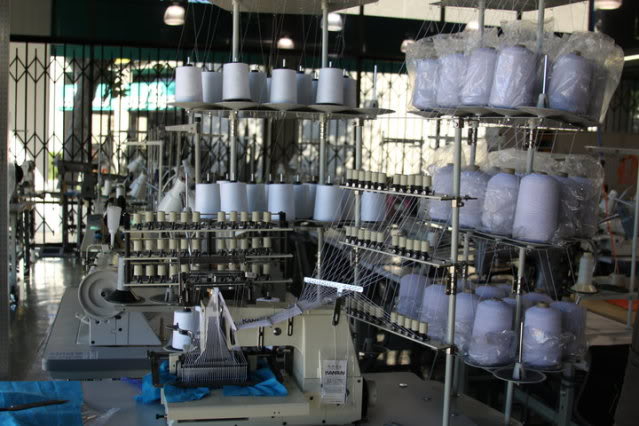 Photo from
Alberoni Sewing Machine Inc.
After Alberoni, Perry and I headed to the Fashion district in L.A. and came home with lots of fun stuff: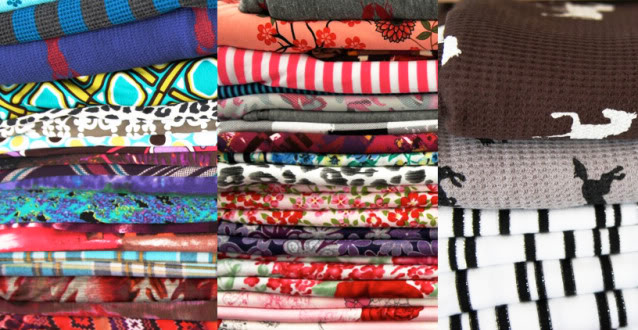 I've already made a small dent in my new finds: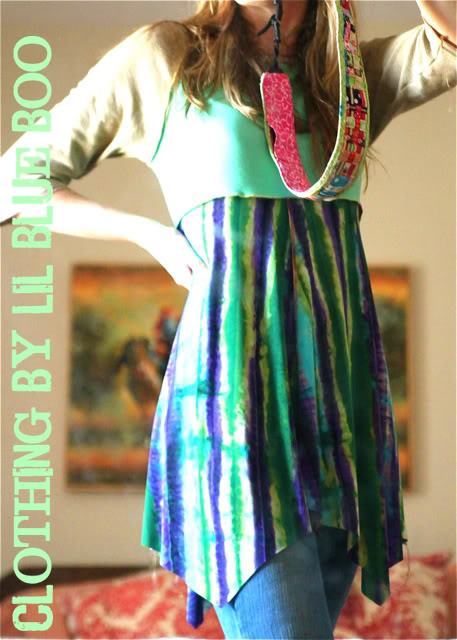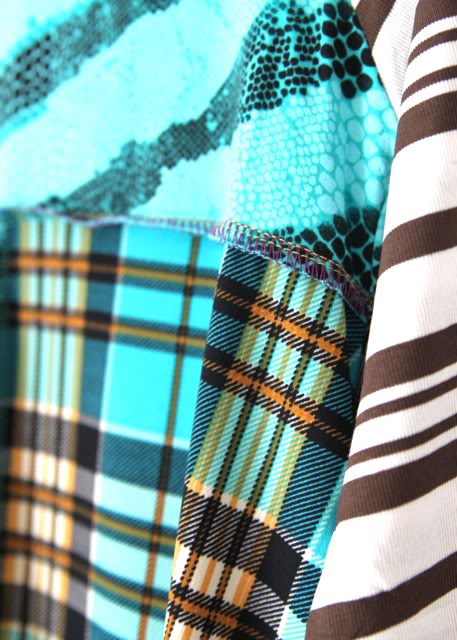 My sister spent the rest of her stay making a nursery painting for a friend of hers using all my supplies. I had total deja vu with this painting…..I swear it looks EXACTLY like I painted it…handwriting and everything. (Compare to some of mine here)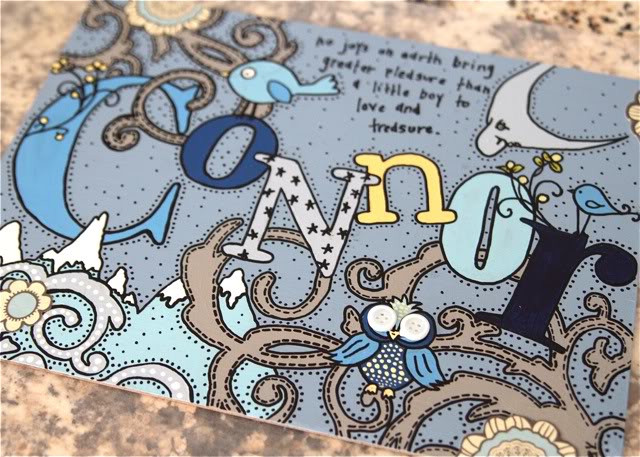 A new "made to order" dress added to the shop this week! I thought it looked like a holiday dress so I added a silk screened Christmas tree to it: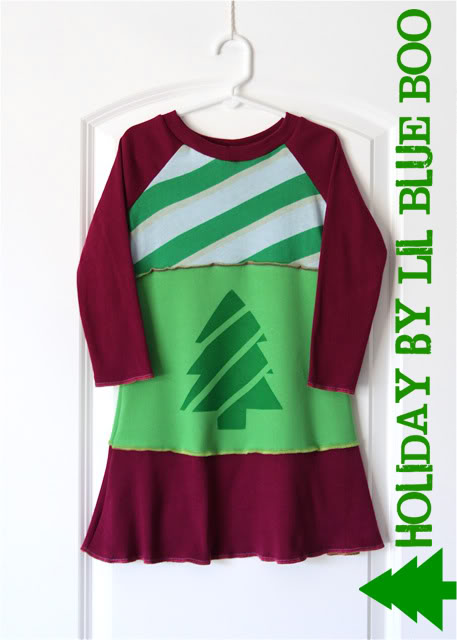 Then I had some requests for a matching doll dress….which I can never pass up. Each dress comes with a small bag of scraps so you can make hair accessories if you like: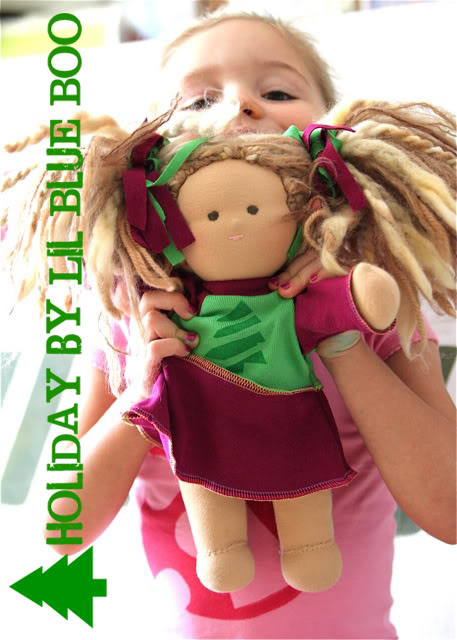 I am so in love with Boo's Apple Tree House doll….I think I'm in the queue for another custom 10″ doll and I can't wait!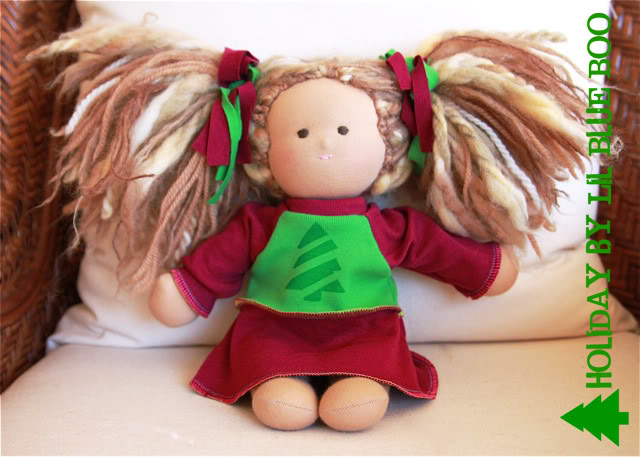 Boo and I finally got our matching LBB shoes in the mail! I think they turned out so cute! Mine are all wet in the photo because I was chasing Diesel around the yard early this morning as he attacked the gardener Zacarias.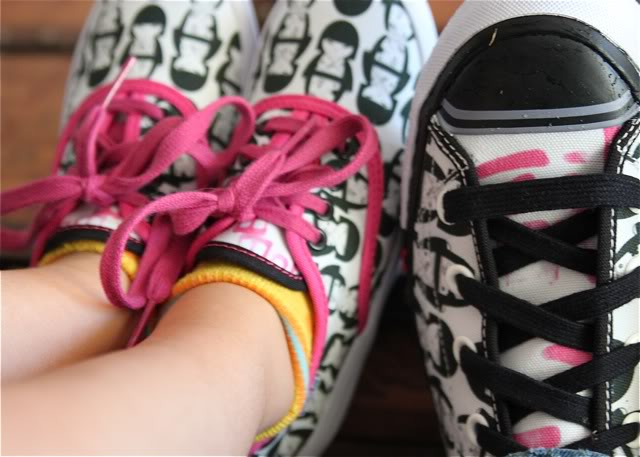 Working on lots of new patterns and Lisa starts this next week finally so hopefully I'll be publishing some new patterns soon! I've got one coming up really soon but it isn't being published by me so you'll have to wait and be surprised!
Have a wonderful weekend! I've got a contest on my Facebook page right now to name a new style of top I just finished…I'm liking the name "The Weekender" but I can be persuaded to change it if a better name comes up!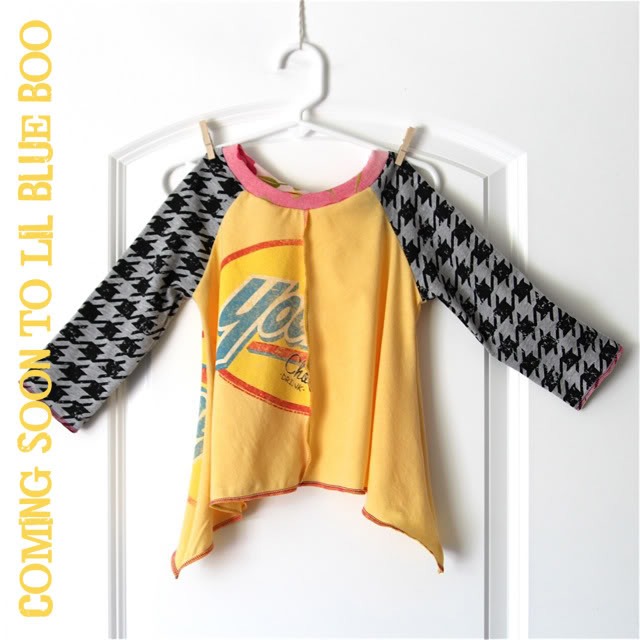 Answer to the machine question: It makes those rows and rows of gathering on ruched tops!