Yesterday was Boo's school open house! I actually was able to get her out of her new wardrobe of "just underwear like Daddy" (disclaimer: Mr. Lil Blue Boo DOES wear more than just underwear during the day) and into a dress. She wouldn't let me brush her hair but I pick my battles carefully…..and, well, brushing our hair just wasn't important yesterday. She was SO excited to meet her new teacher! I can't wait to have some free time to get more projects done!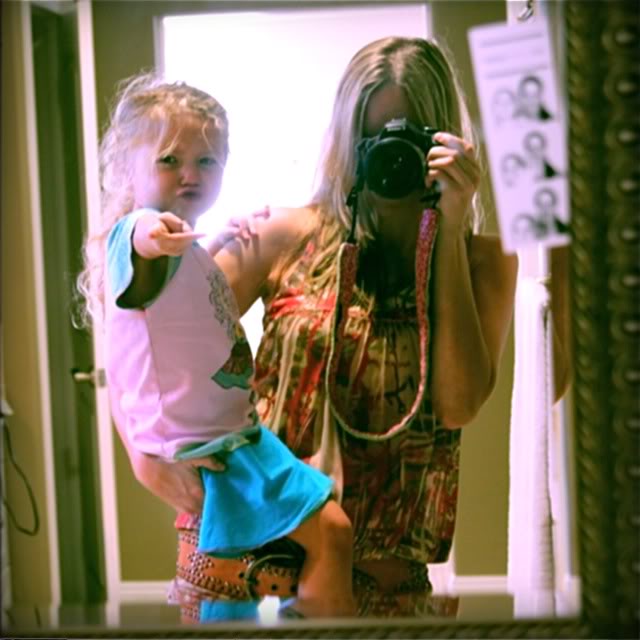 I did get a bunch of things made last week….here is how the "China Doll" dresses turned out: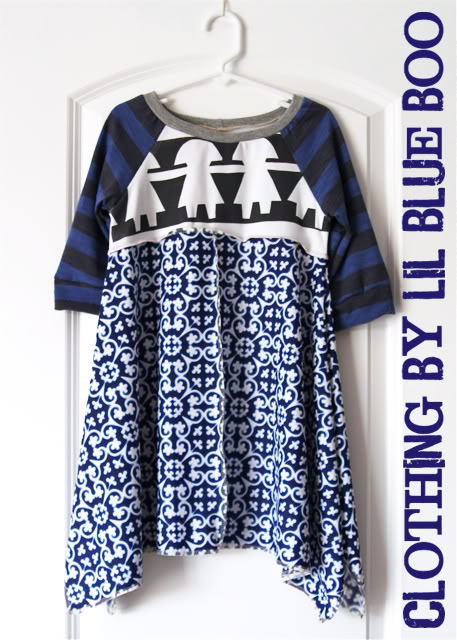 I found a small amount of the bottom blue and white lycra knit and made as many as I could. It caught my eye as soon as I saw it on my last fabric hunt. I collect blue and white porcelain…only because I want to be like Martha Stewart and collect some type of "ware." Most of it's from my wedding registry….so I haven't gotten very far in my collection!
Since I'm a studio pack rat….I even keep the broken ones for a "some day" project: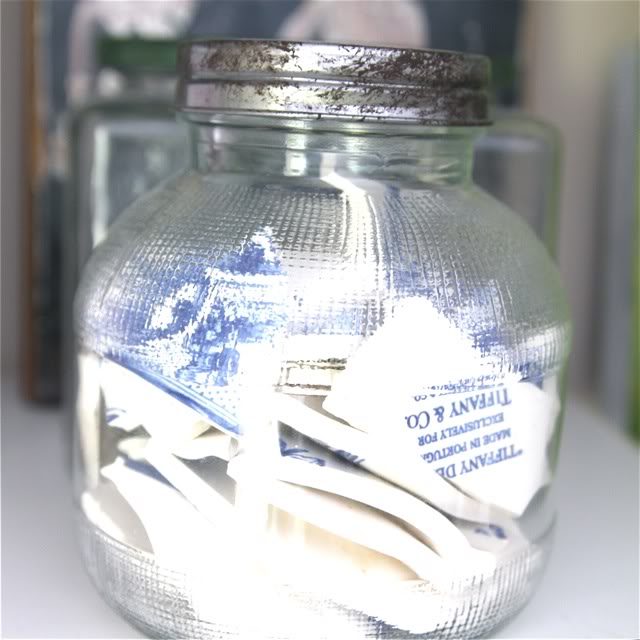 Some of my favorite upcycled dresses of the week: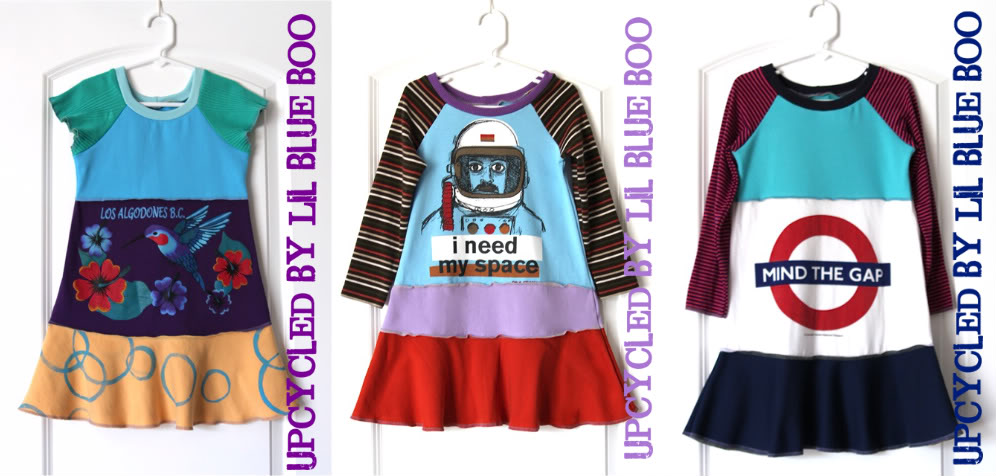 My friend Lisa (from Ellebows) sent me this adorable photo of her daughter Elle wearing the Lil "Bleu" Boo set I made recently. Elle was born to wear a beret: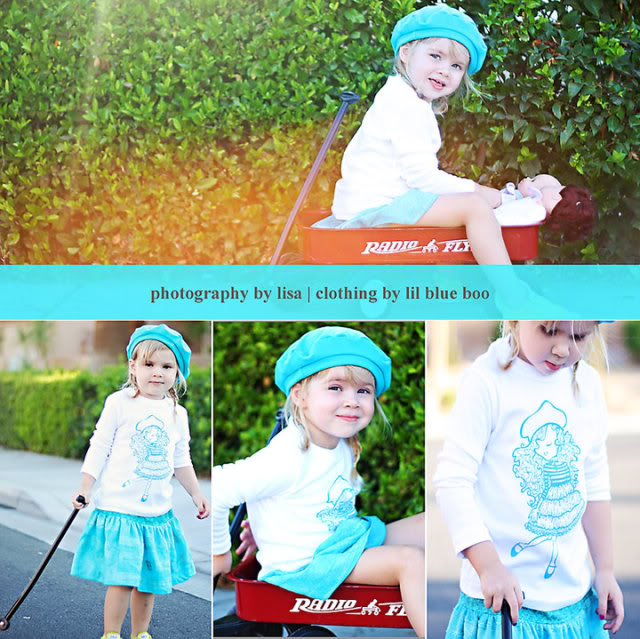 Coming this week? Lil Blue Boo Shoes…..complete with Lil Blue Boo screen prints! Eeeep! So excited about these!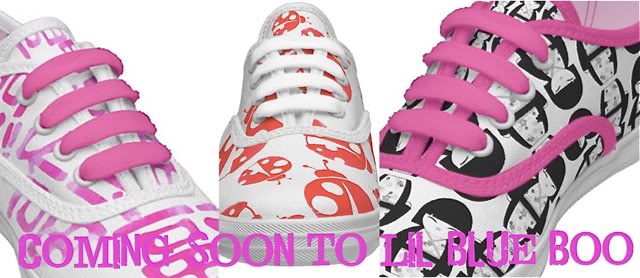 A sneak peek of a beautiful photo shoot by Misty Smith and her daughter Keeley for Lil Blue Boo Clothing. I just love it. Misty is super talented and I love her photography style! Stay tuned for the rest of the photos! Only a few of these horse dresses left in the shop!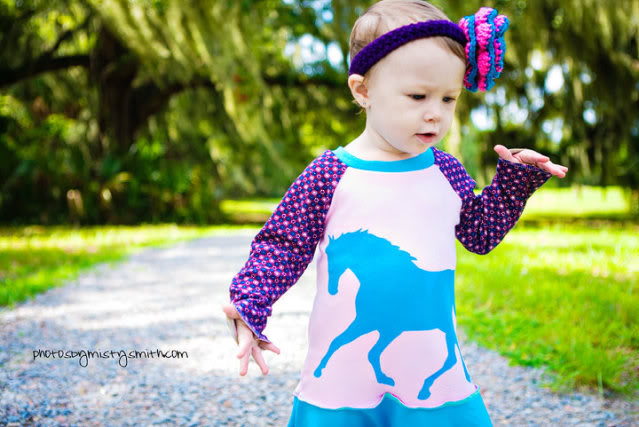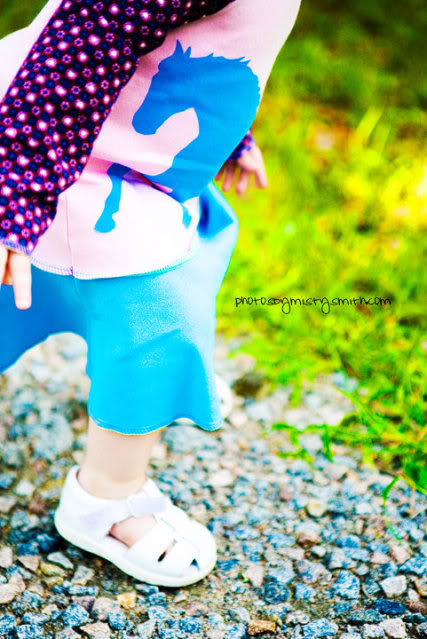 Hope you are having a great weekend!