"Your family is bound closer together by something each can use. Even those in far away places will be nearer because you'll write more often."
-Remington Typewriter Ad c. 1940
I went to a type-in at the Rancho Mirage Library over the weekend.  I love and collect typewriters so I wasn't quite sure what to expect at a type-in…except I knew there would be typewriters there.

Artist L.A. Marler brought her collection of typewriters for visitors to try out.  My favorite was the Corona No. 4.  I think I'm going to track one down. The Corona No.4 is from around 1927.  Why is it call the No. 4? Because it has 4 rows of keys.  Because of it's compact and portable body it was said to be the typewriter that "launched a thousand typists." Hemingway typed on a Corona No. 3. (read that story here) Guess how many rows of keys it had.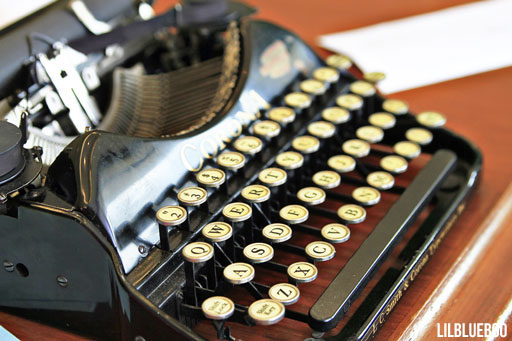 Ohhh…..love this old Underwood.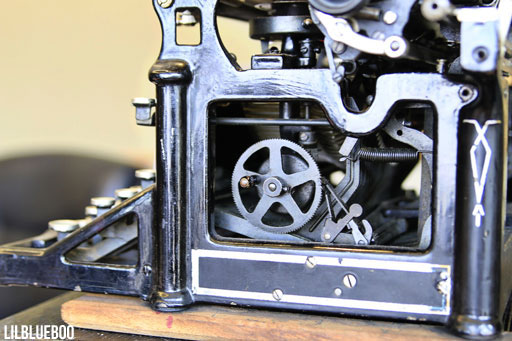 I think this one is a 1940 Royal Aristocrat or a Royal Arrow? Love the "Shift Freedom" button:
Free the Shift!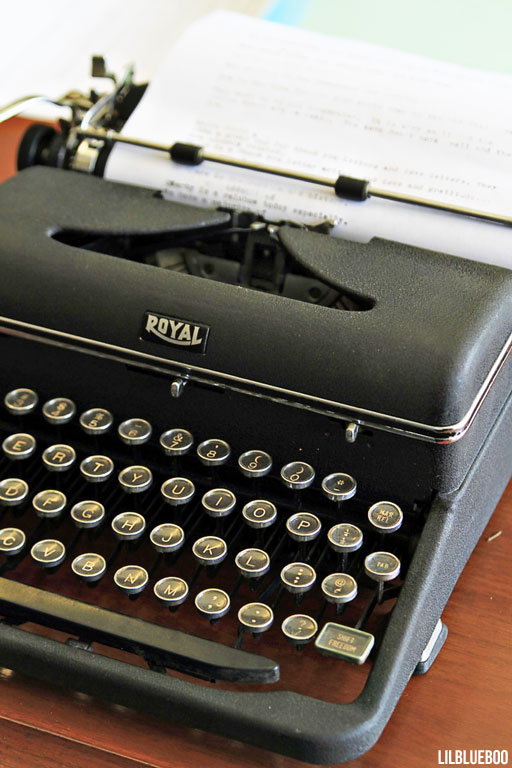 A 1965 Royal Safari: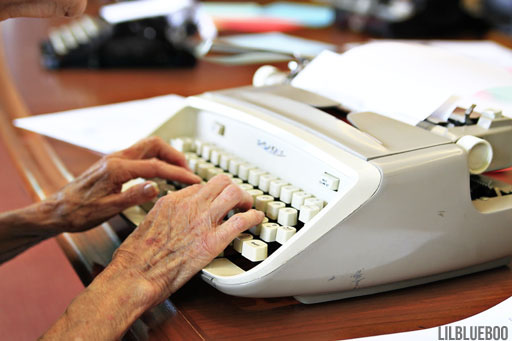 This is Louise (L.A.) Marler typing at one of her machines: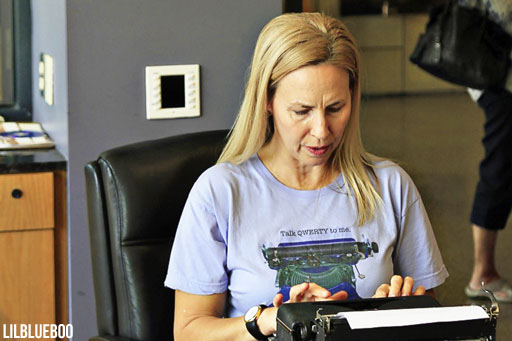 She had stamps available with her artwork on them so that you could mail a letter from the type-in: [Read more…]