Boo and I bought some Fourth of July glow sticks and broke into them early. We cut off the ends and dumped the contents in, and shook the jar to coat the sides. (It's non-toxic.)
An instant glow stick lantern: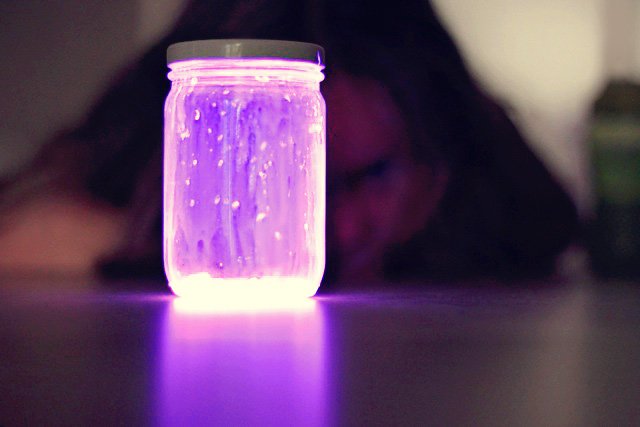 We mixed the red, white and blue together and it made a pink/purple-y color. Monday night I think we'll make separate lanterns for each color!
Update:  I've heard from several readers that adding water to the jar helps to keep the glow!  I'll be doing that next time!

P.S. Make sure to sign up for my weekly newsletter.…it's where I give my weekly rundown. Your info is safe with me…..never shared with anyone else…..promise. I don't spam. Promise.