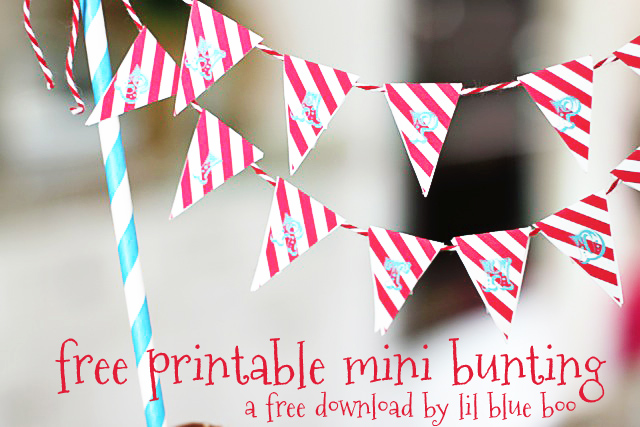 A circus themed party banner! So cute as a cake topper! Just print off this circus-themed mini bunting and add it to the top of any cake or across cupcakes.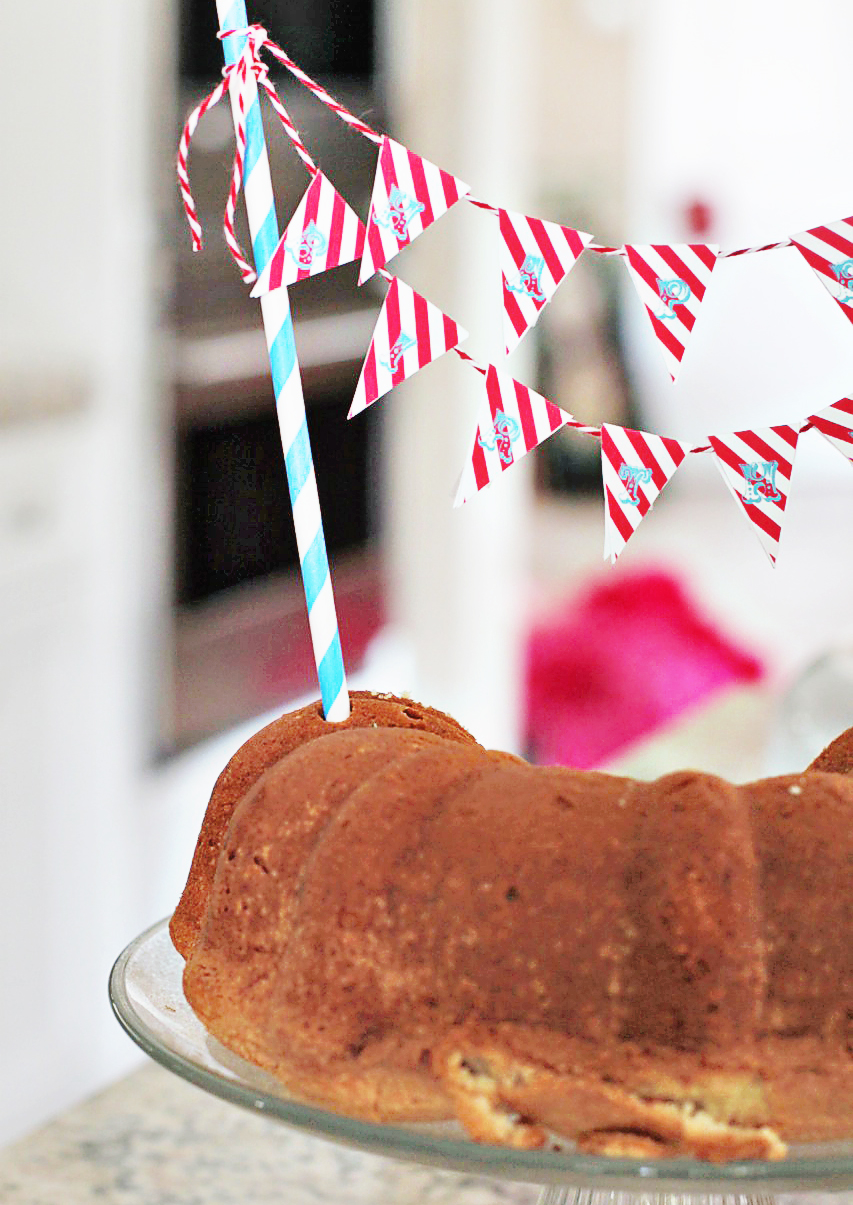 To make the bunting, first download the PDF template from the bottom of this post. Next, cut out each of the little bunting flags and fold them in half: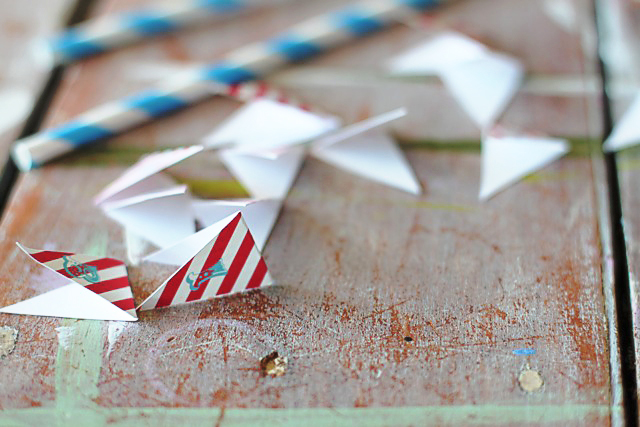 You'll need some string and two straws or sticks to tie the bunting to. Red and white baker's twine is perfect and festive. The adorable turquoise and white straws that were used for the circus party were purchased from In the Clear on Etsy.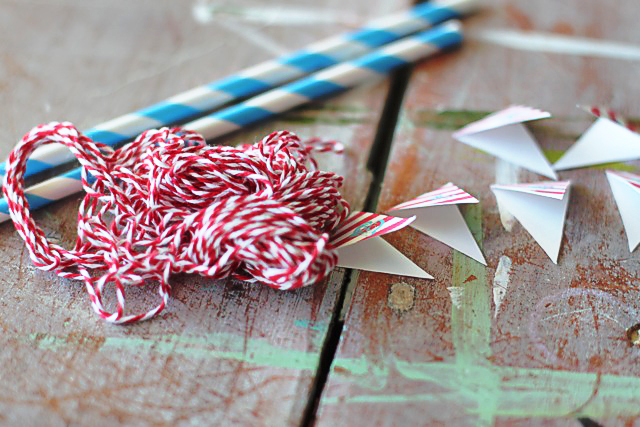 Cut a length of string and fold each flag across like shown: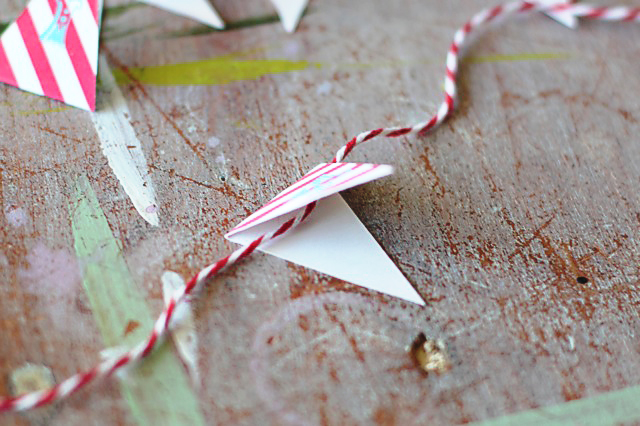 Use a bit of double sided tape or glue to close: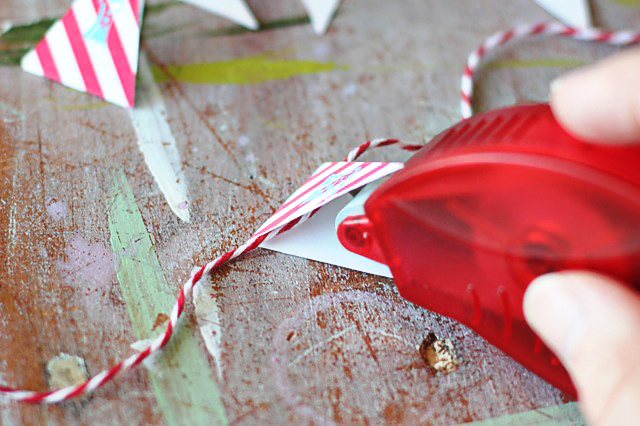 You can space the bunting as you go: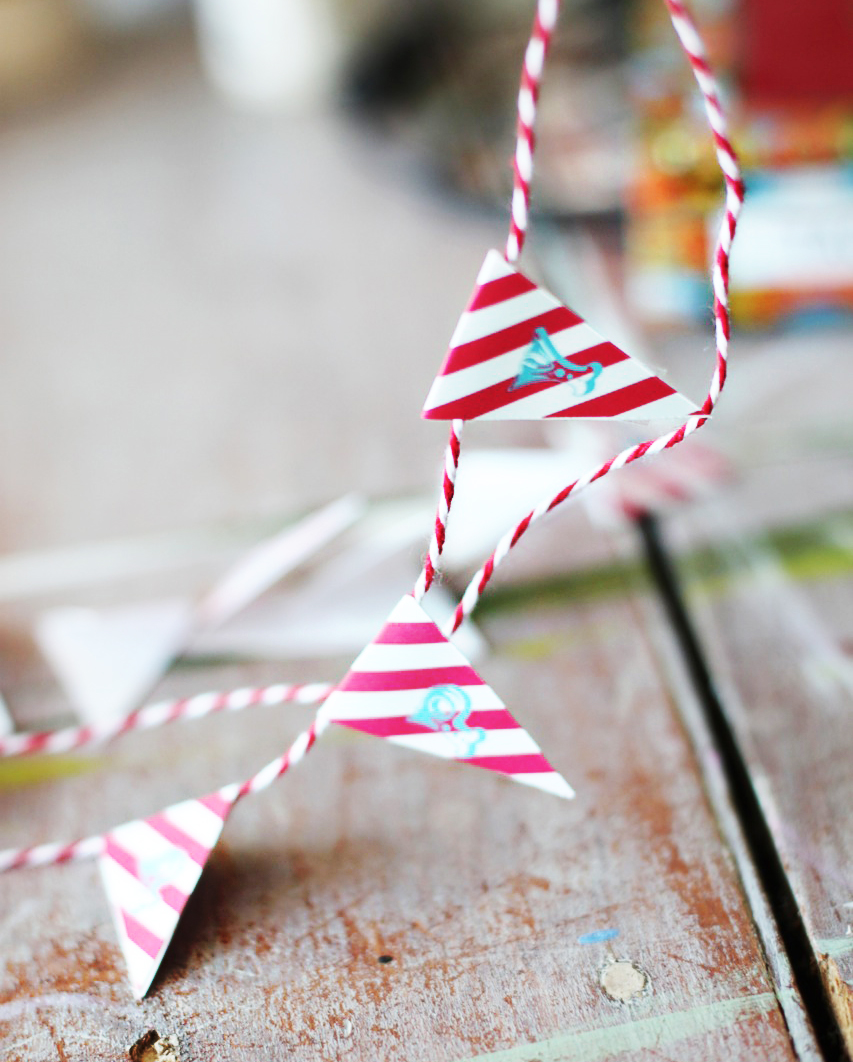 Tie each side of the string to the straw: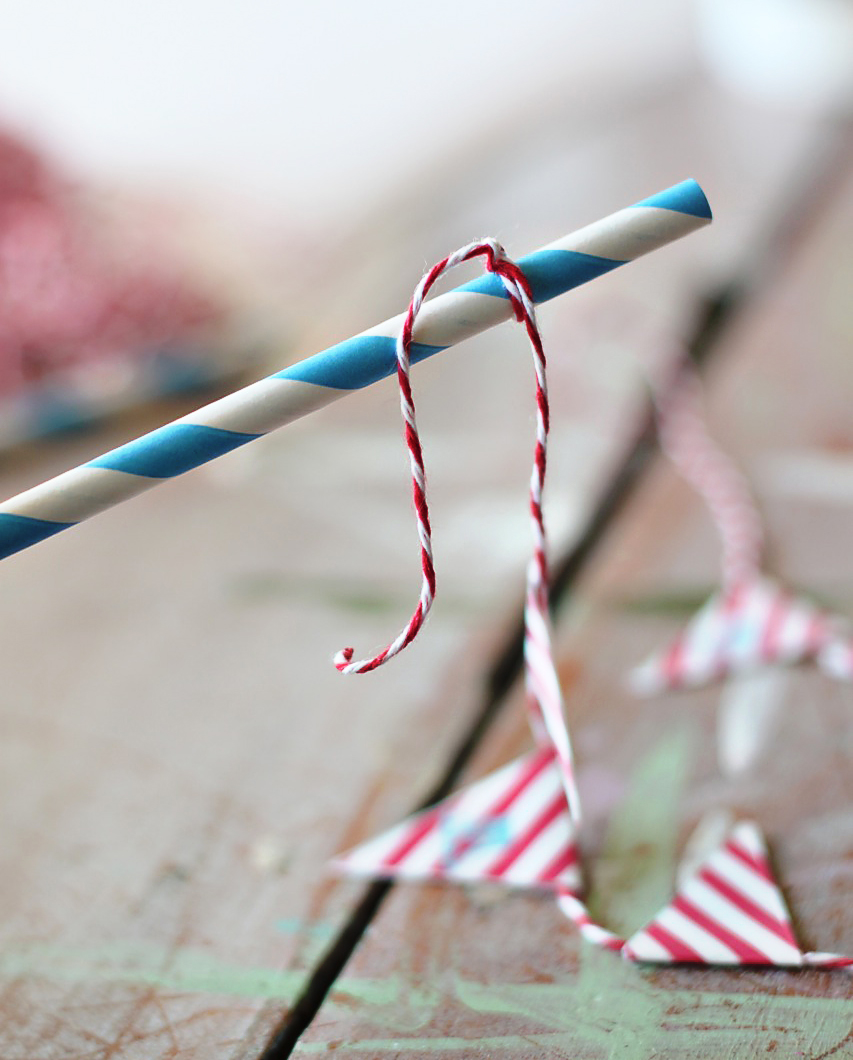 The finished mini bunting!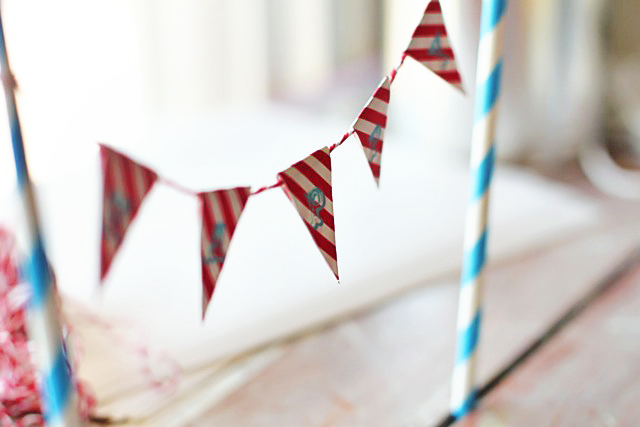 We forgot to get a photo of it on the actual birthday cake….but it still looks so cute on my half eaten pound cake!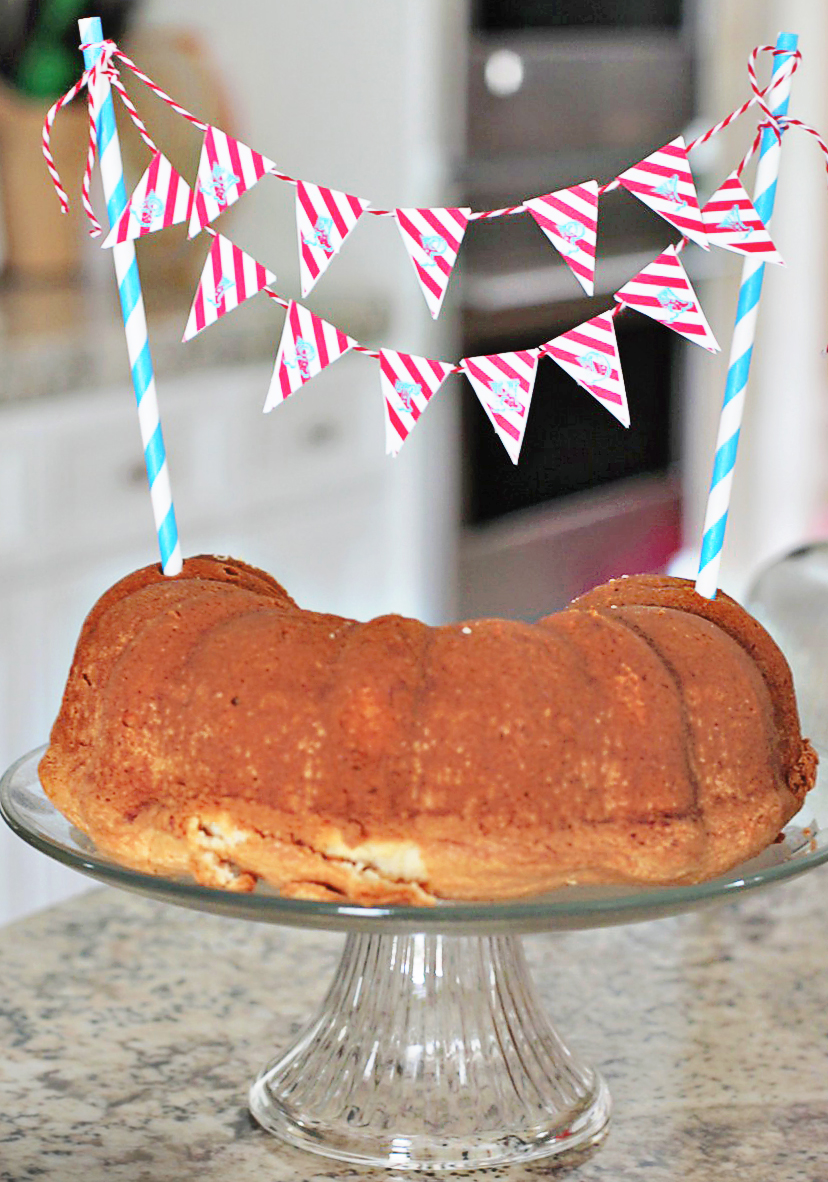 Click to download the mini bunting below: