This was my entry into week 7's "gift" theme in the SYTYC contest. These are some small gifts I made for Christmas presents. I transferred images onto small pieces of wood and made them into necklaces, bracelets and key chains. I love them because they can be for girls, boys, adults or children. Each piece is about 1" tall and matched with coordinating leather cord or a key chain attachment.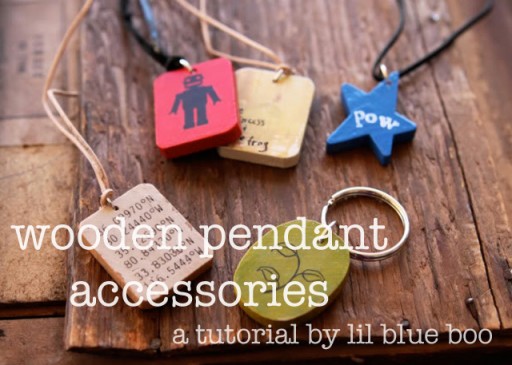 Here are a few I made the kiddos….a robot necklace for my nephew (you can get the robot image here), a star-shaped super hero necklace and a princess and frog necklace with a distressed image from the movie for Sienna: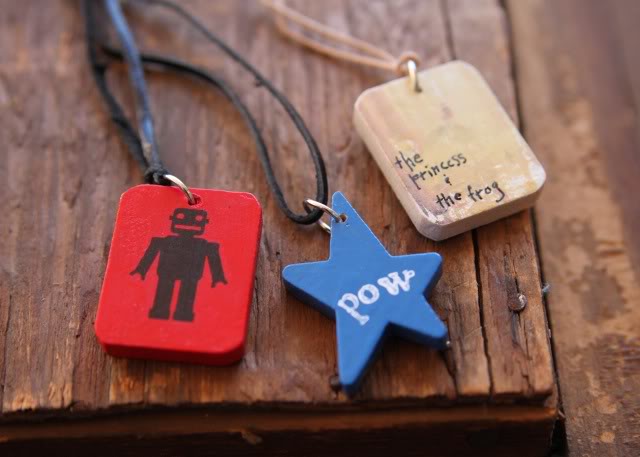 I made one for myself too…..a distressed piece with the latitude and longitude coordinates of where my husband, myself and my daughter were born:

They are super easy to make. You can find these little wood pieces in the woodcraft/dollhouse section of the craft store.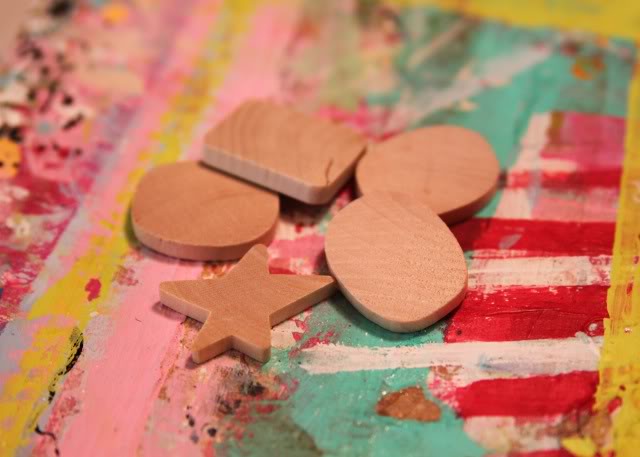 I printed out some tiny images and took them to the office store to be copied in reverse (you have to use a copier because of the dry toner).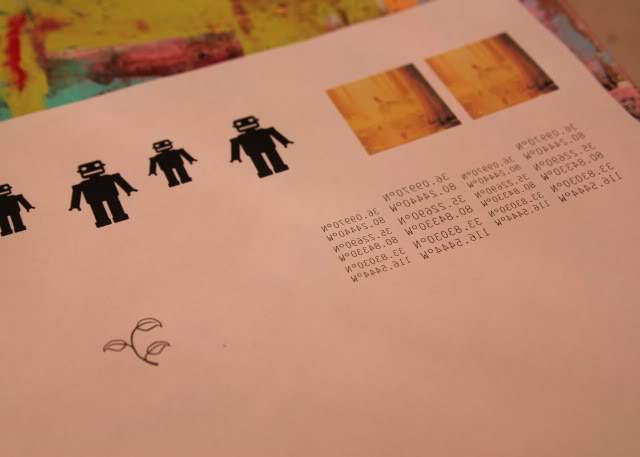 Then I took one of my favorite mediums, Golden Soft Gel…..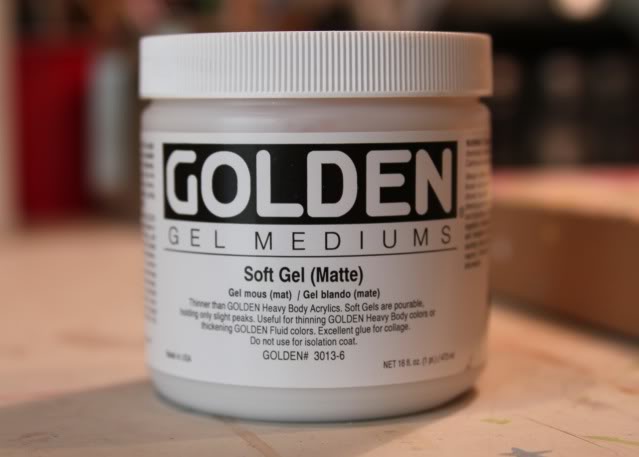 ….and spread a thin layer on one of the wood pieces.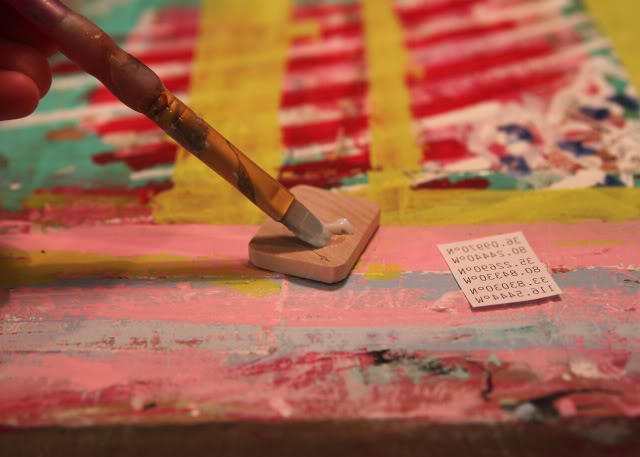 Then I placed one of the images face down onto the gel, burnished it with the end of a paint brush, and then let it dry.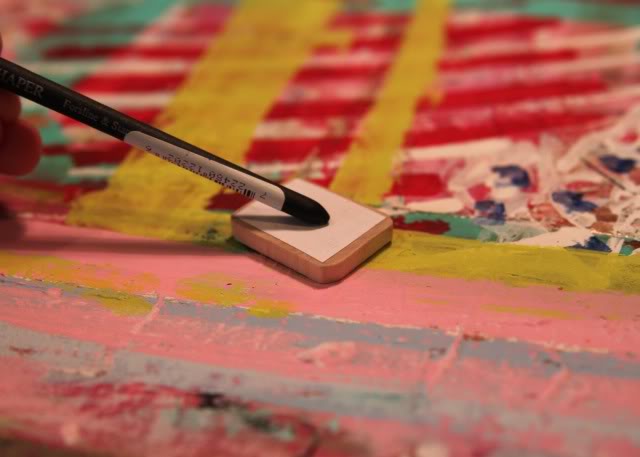 Once it was dry I wet the back with water….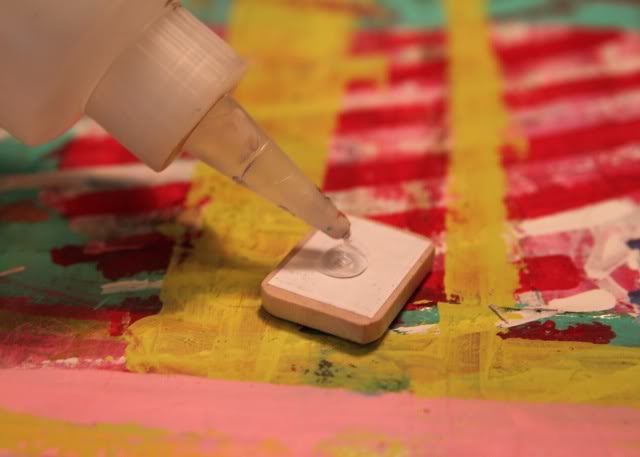 ….and used my finger to rub off all the paper. The image is left behind in the gel.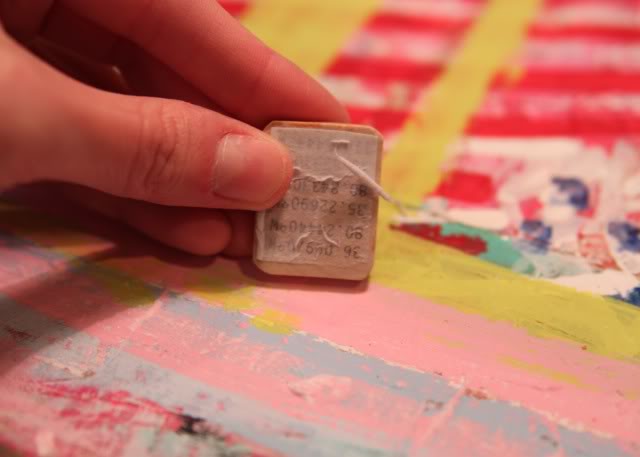 Then I marked the top center and drilled a small hole using a tiny drill bit. You can spray or coat with varnish after this step if you like.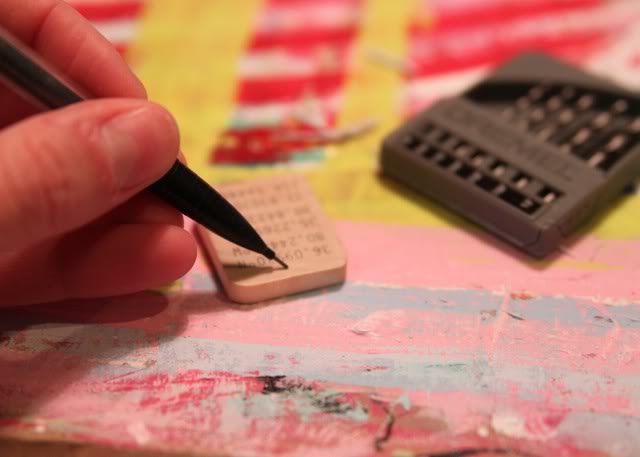 Just add a jump ring and a some leather cord or string and you have a perfect gift for someone special!