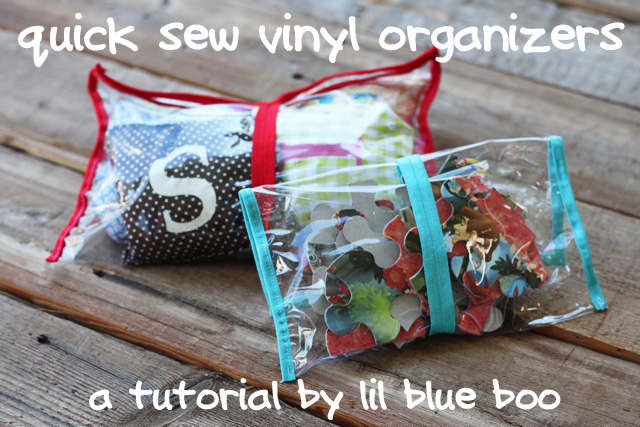 I made a bunch of these easy, quick sew vinyl organizers to hold Boo's games and puzzles. These could be used for almost anything: makeup, puzzles, coupons etc.  I used clear tablecloth vinyl and foldover elastic in a variety of colors to make them fun. You could use bias tape but I prefer the elastic because the loop that closes the pouch needs to be slightly stretchy to really hold the organizer closed.
Step 1: I cut a large rectangle of vinyl and folded it in half: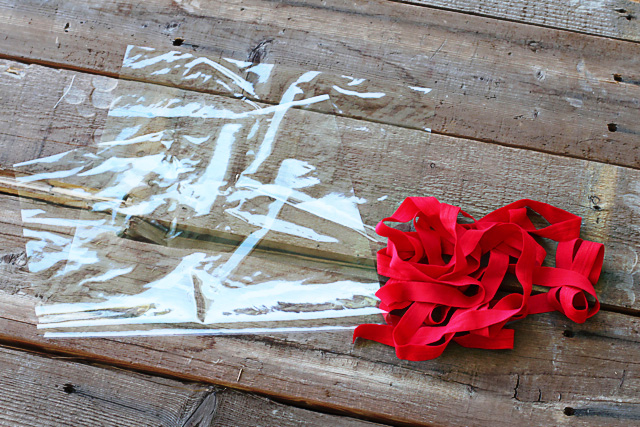 Step 2: I folded elastic over one of the top edges and stitched all the way along making sure the stitch went through all three layers: elastic, vinyl and elastic.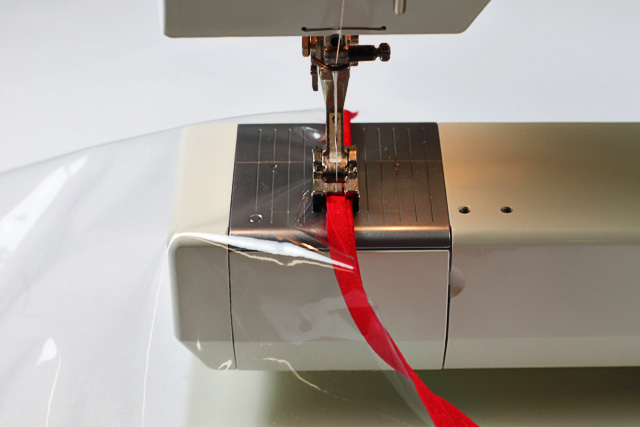 Step 3: Cut a loop of elastic that would be slightly smaller than the depth of the organizer so that it will loop snugly around when the organizer is filled.
I sewed the second top edge but stopped halfway and used some stay tape to hold the loop in place as I folded the elastic over it and continued sewing across the second half of the edge: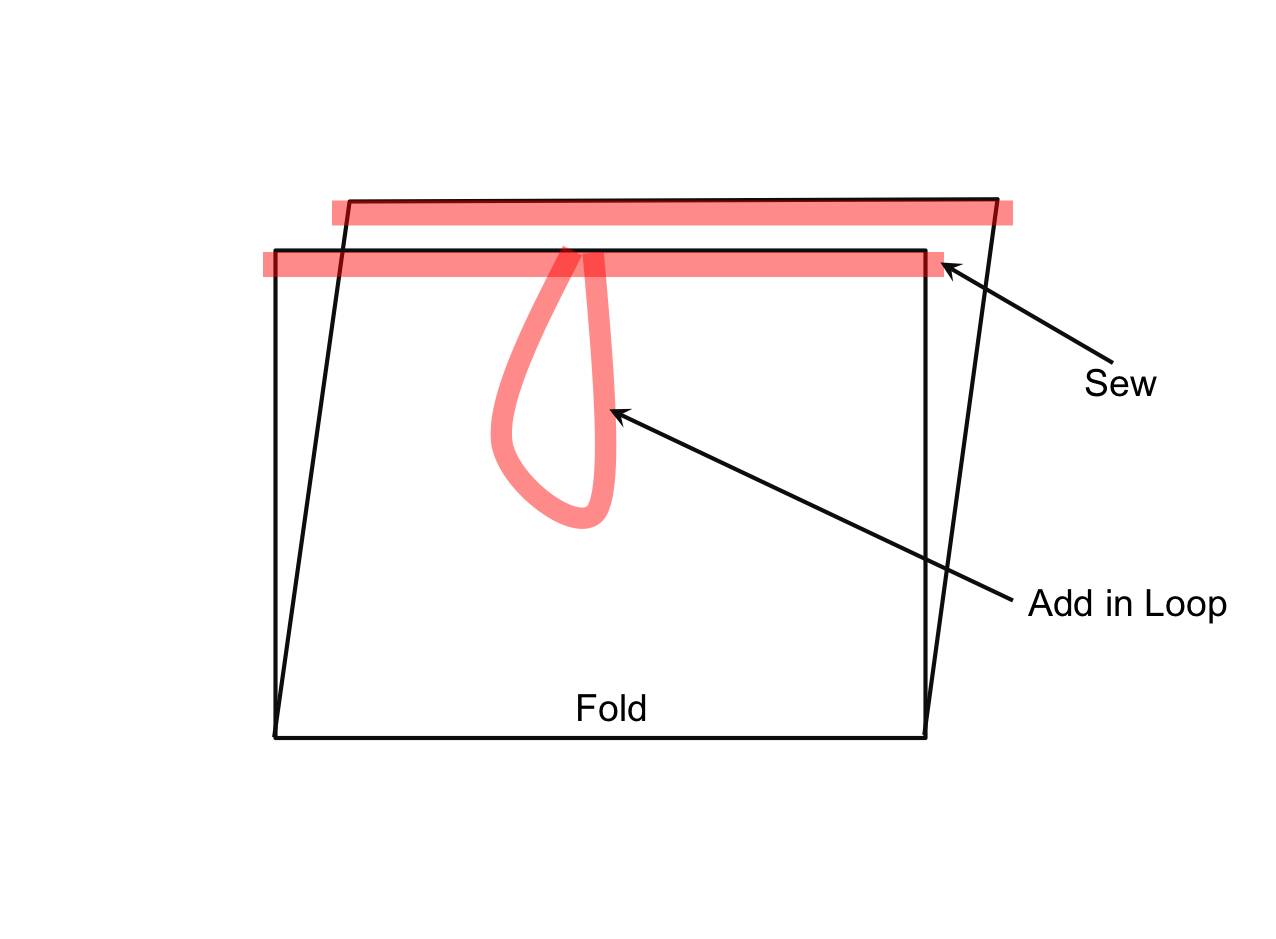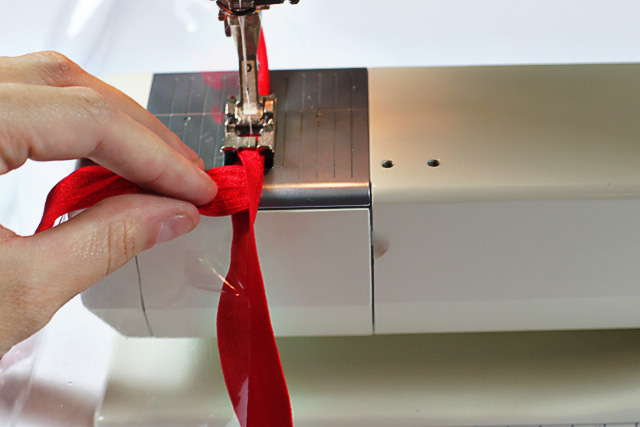 Here's what the organizer will look like at this point: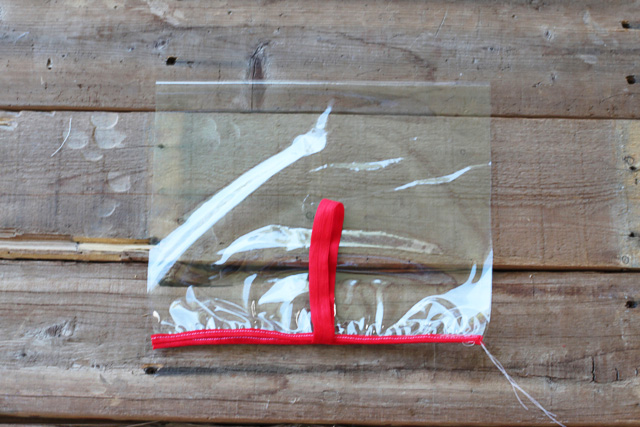 Step 4: Lastly I closed up the sides of the organizer by folding elastic along each side and sewing up the edge: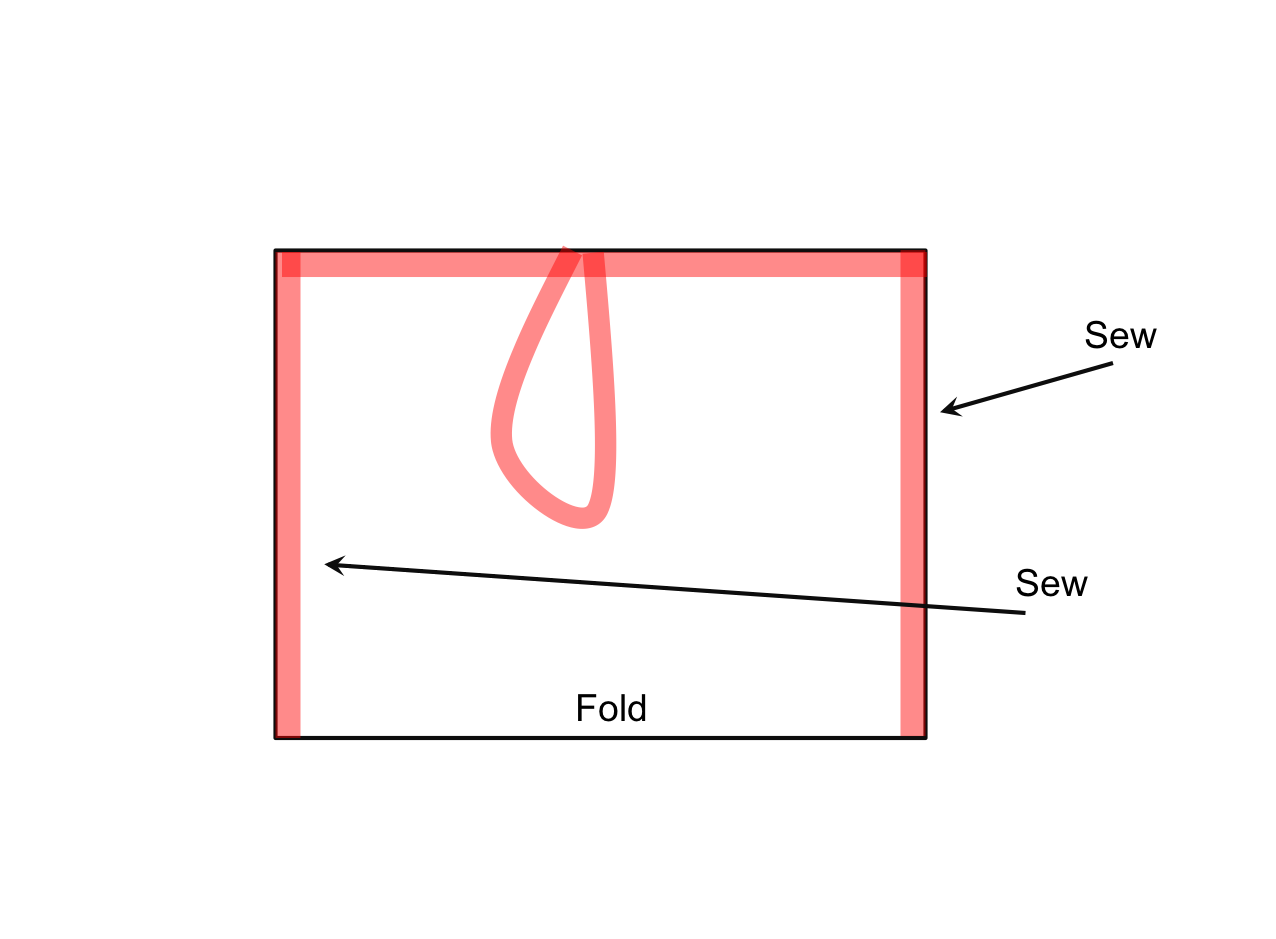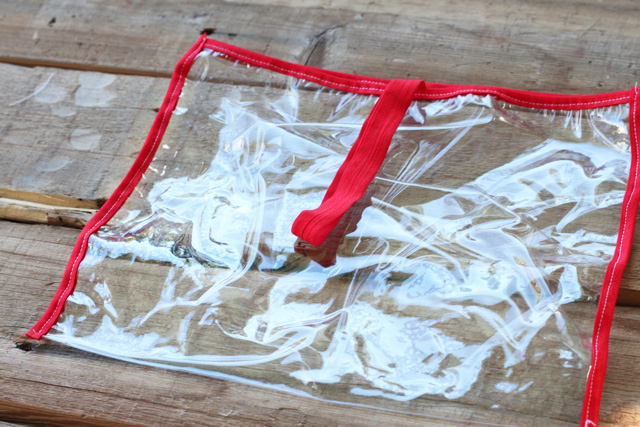 Finished! These can be made in almost any size to accommodate large or small pieces! The best part is that they look so pretty stored on a shelf!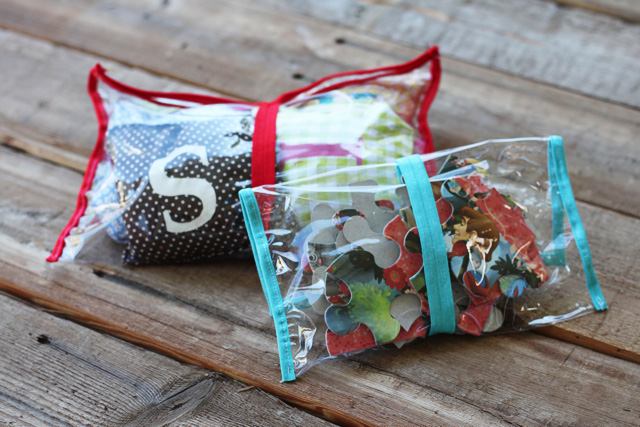 I'm working on organization!
This post is featured on Babble's The New Home Ec.