….feeding the giraffes. Number one reason: it cools off. It was finally cool enough this morning (80 degrees) to come out of heat hibernation and go to our favorite place….the Living Desert. It is a mile down the road and when it is cool I take Sienna almost twice a week. I get exercise and Sienna gets worn out.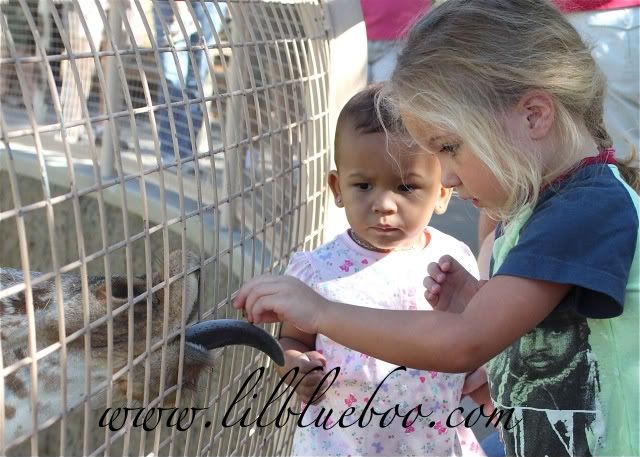 Sienna is afraid of the adult giraffes….but not the cute little baby.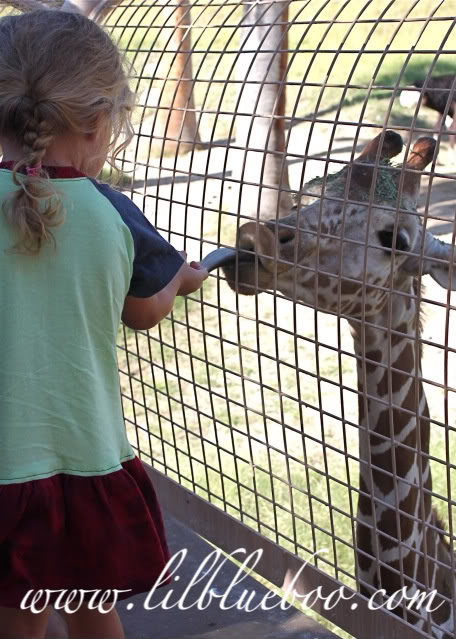 We usually only stay about an hour and visit different things each time after the giraffe feeding. Today we visited the animal hospital. Below is "Hootie" the screech owl….he has a neurological disorder and his neck twitches. He's also missing a wing. What a mess.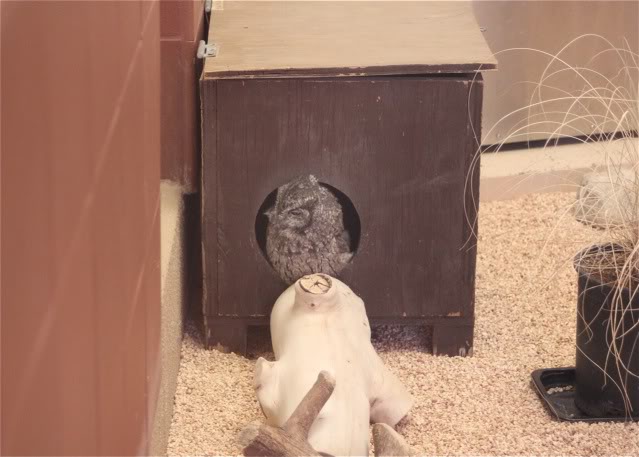 We always visit the huge train system. Sienna runs around looking for trains and I am amused looking at all the details: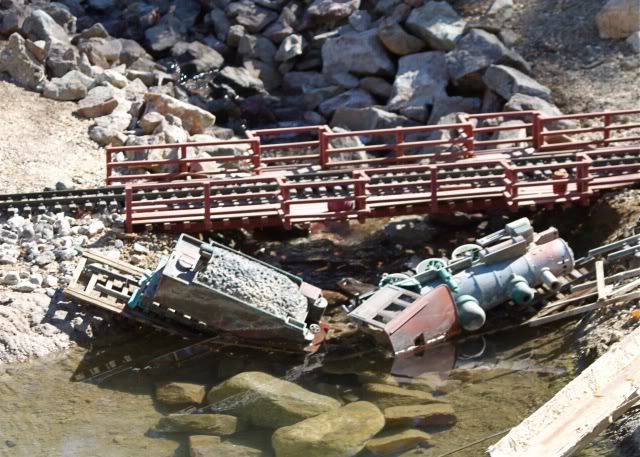 "the wreckage"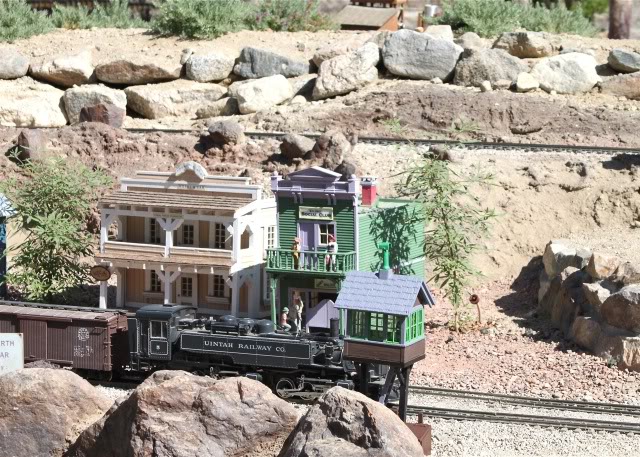 "floozies"
On a random note, I think I just found a one-woman-factory for the Sienna t-shirt dress. Seriously, Davida JUST bought the pattern and
look how many dresses she has
cranked out….I need to learn to sew a little faster 😉