(Daily writing prompts are posted Monday through Friday at 7am on Facebook. This is the weekly roundup with a few excerpts from my personal journal. The goal is to write for at least 10 minutes without stopping, regardless of what ends up on the paper. Feel free to share writing in the comment section. Write on!)
Prompt 11: Pick one word from the list and write to wherever it takes you:
CROW
BATTER
ENCYCLOPEDIA
FEATHER
From my journal:
"Betty Botta bought some butter but the butter was bitter? I've never once had bitter butter. I've never once put bitter butter in my batter. Total fiction."
Prompt 12: Find an old portrait of a stranger or family member. (A Google search of "CDV Portrait" will pull up hundreds of old portraits.) Take a moment to study the photo you found. If you hit an imaginary "play" button on the photo what could you imagine the person saying to you? 
From my journal:
"The girl in the photo: I have to hold this pose for so long my lips begin to twitch. You know about that don't you? Your lips twitch too when you are smiling. Then you start to sweat and wonder if anyone notices. Can you see the pressure of sadness weighing down my eyelids? "
Prompt 13: Lunchbox.
From my journal:
"I always wanted Koolaid in my thermos for lunch and I was always jealous of the kids that did have it. I think my first lunchbox was either Carebears or maybe even Rainbow Brite. Funny that all those lunch boxes are collectors items now. Mine's probably in a trash dump somewhere or it's been melted down for scrap."
Prompt 14: Read this quote and then write about it:
"There are your fog people & your sun people." –from Still Mostly True, Brian Andreas
From my journal:
"Maybe fog people are suspended in air like little water droplets. Maybe sun people are just energy and plasma. That's all I know about that so here's what happened on the plane…"
Prompt 15: Degrees of separation.
From my journal:
"He asked me how my day was going and then asked me where I was from. He was from Jordan, the middle east. And there was the guy that helped me on the train, he was from Mexico. His entire family is still there. What was the degree of separation between those two before they moved here? Maybe 8? And now they are probably at about a 3 in this big city. Do trees have an average degree of separation? A sycamore tree can product 10,000 of those little helicopter seeds in one year and the float through the air and down streams. That must calculate into something."
More posts on writing here: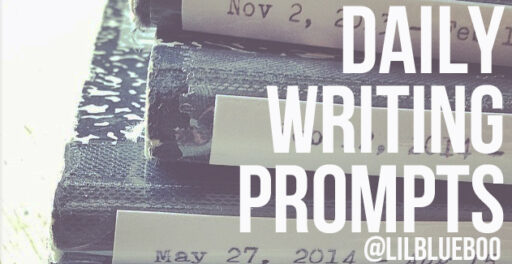 More on the Lil Journal Project here: