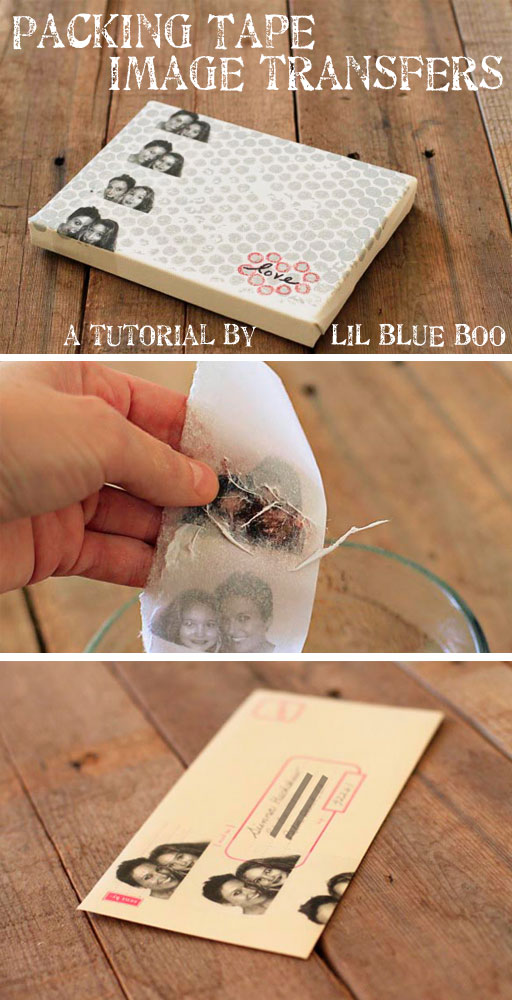 I love image transfers.  It's something I'm always using in my journals but there are so many other fun uses for them.  All you need to make a transfer is a photocopy of an image or words and packing tape.  You can also use printouts from a laser printer or magazine pages. Inkjets will not work because they are not heat based toner.  So take some photos to the copy machine or tear some pages out of your favorite magazine to get started.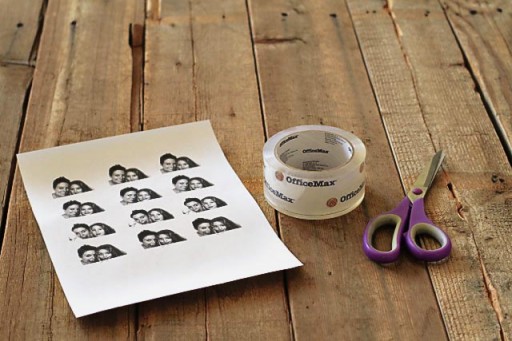 First, take a strip of packing tape and place it over the images you want to transfer: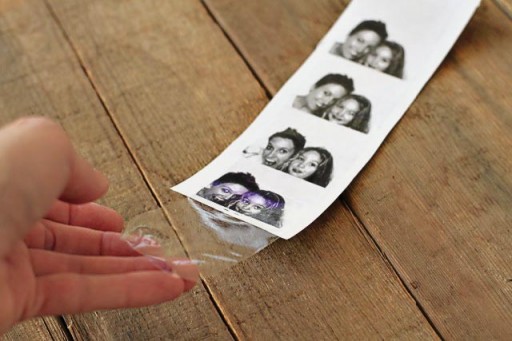 Then use the back of your scissors or the side of your fingernail to make sure the tape is adhered firmly:
Next, dip the tape and paper into a bowl of water to wet the back: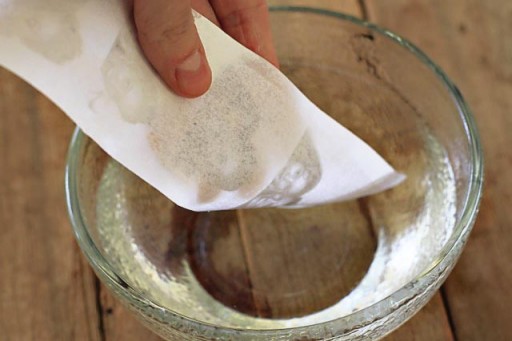 Using your fingers, start to rub off the paper from the back of the tape: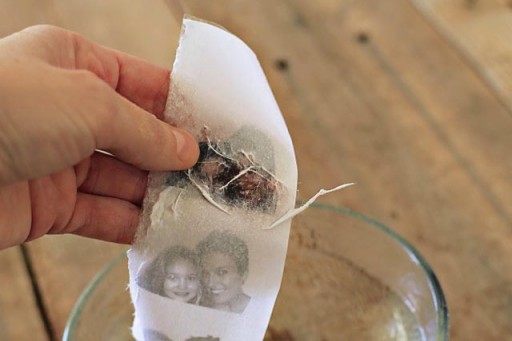 Like magic….your image is left behind on the tape!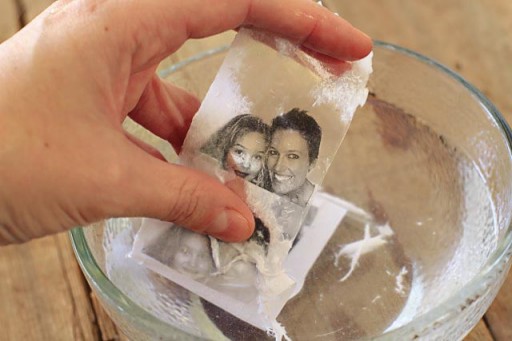 I like to use the transfers to wrap special letters before I mail them.  If the back isn't as sticky as you need use a little tacky adhesive spray: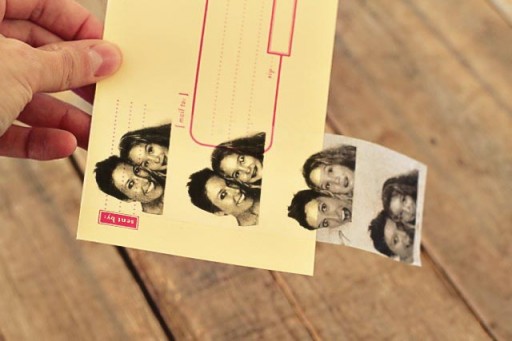 It's like having custom tape: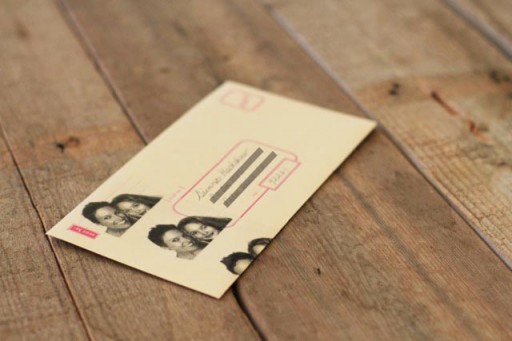 Another idea is to take a small canvas and use the images for artwork: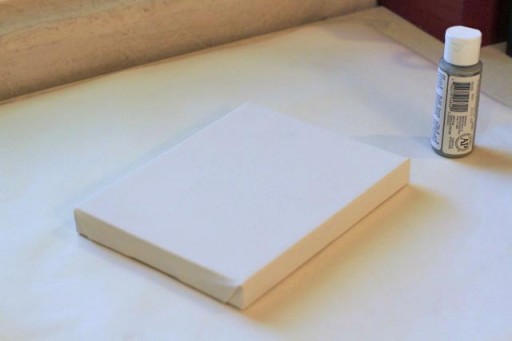 I used a paint brush to add craft paint to bubble wrap to use it as a stamp:
I just used my hand to press it down: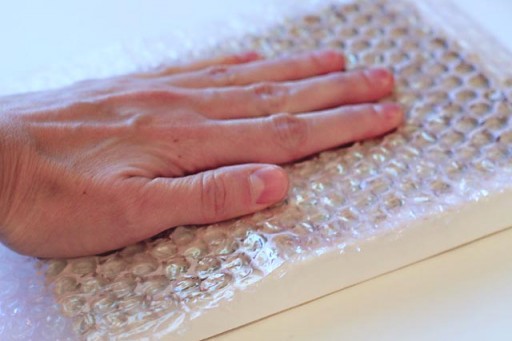 An easy printed pattern!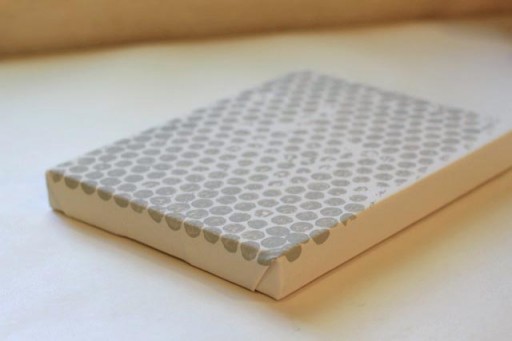 More stamping with bubble wrap in this fun video:
Then I added my packing tape transfers: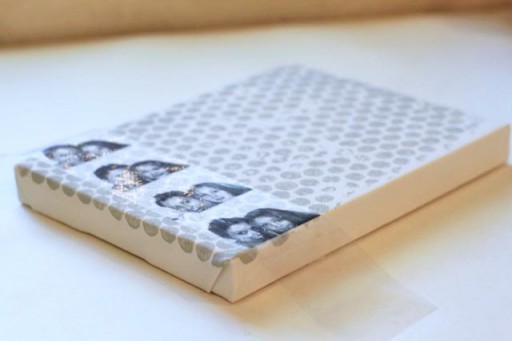 A little embellishment with a crayon….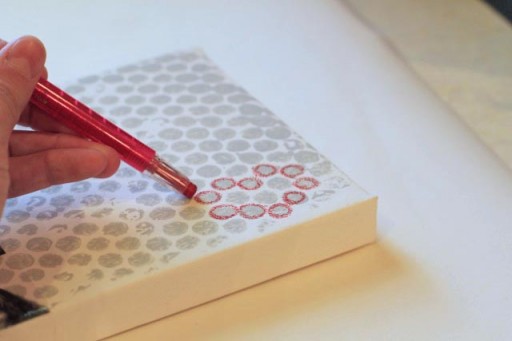 ….and a Sharpie: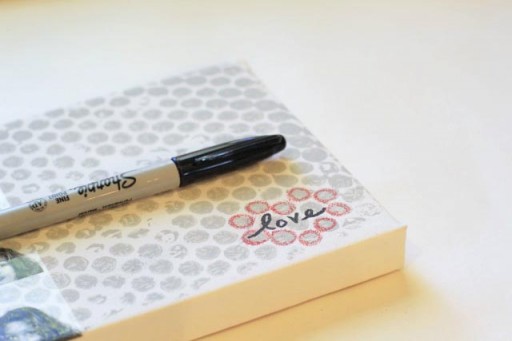 And it's a cute mini canvas to decorate a desk or wall: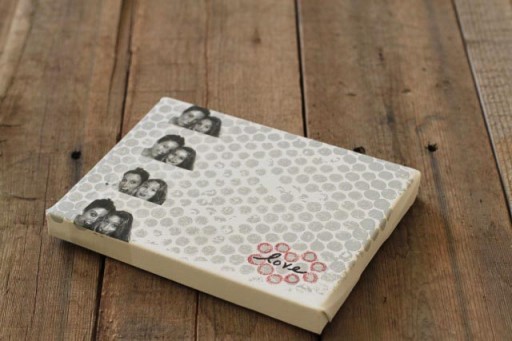 I love the photo booth at the mall: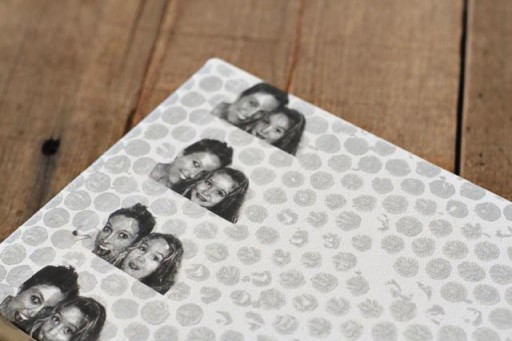 You can also use magazine pages. Here is a page I tore out and applied packing tape across a few words: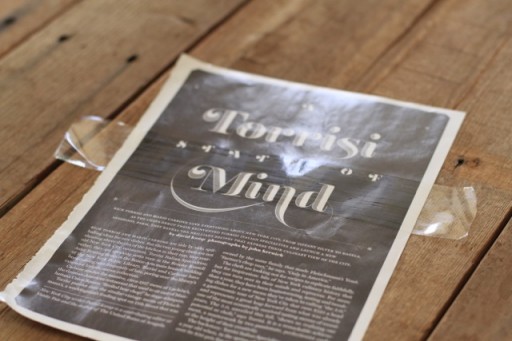 An easy way to add transparent wording to a journal page: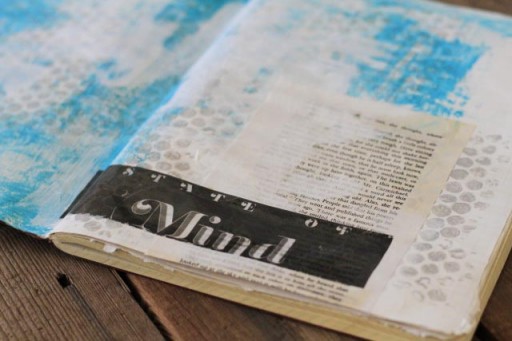 It works for color or black and white!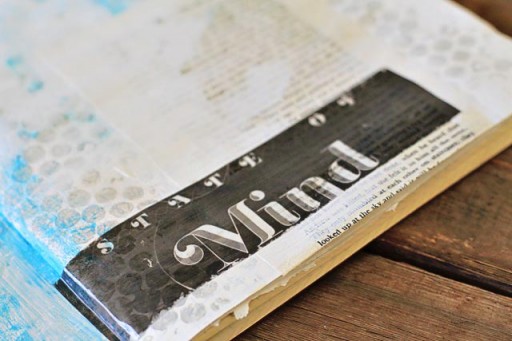 Other image transfer tutorials to check out below or click here for all image transfer tutorials!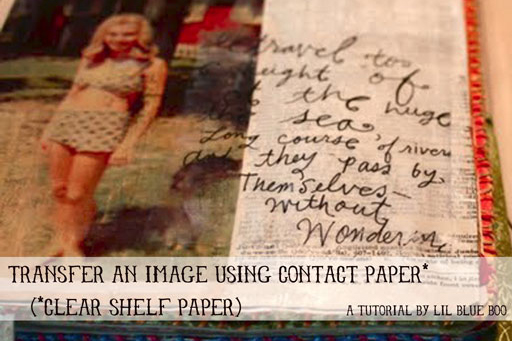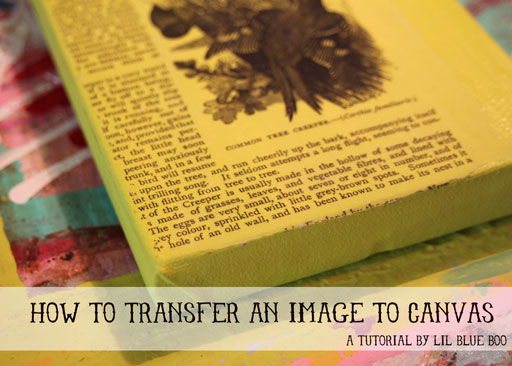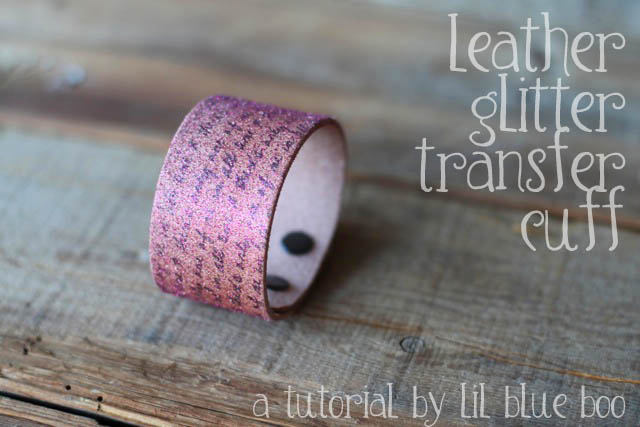 Also check out: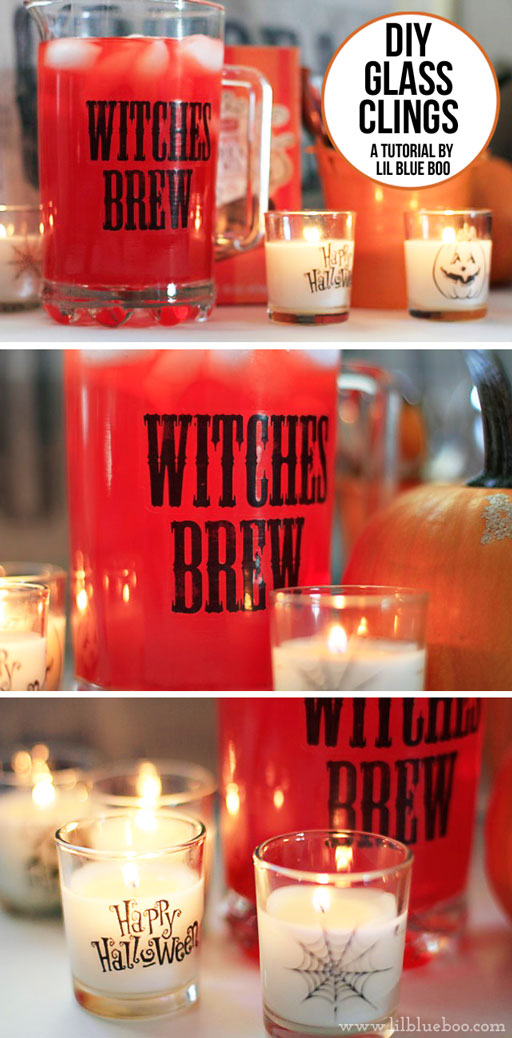 P.S. Make sure to sign up for my weekly newsletter.…it's where I give my weekly rundown. Your info is safe with me…..never shared with anyone else…..promise. I don't spam. Promise.