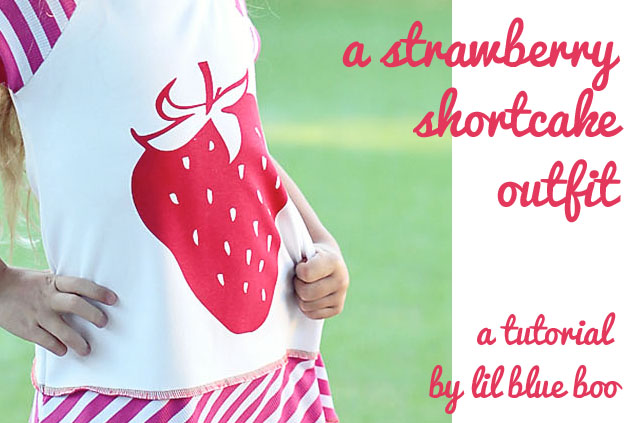 Silhouette just released their new 12″ cutting machine the CAMEO! Here's my first project with it: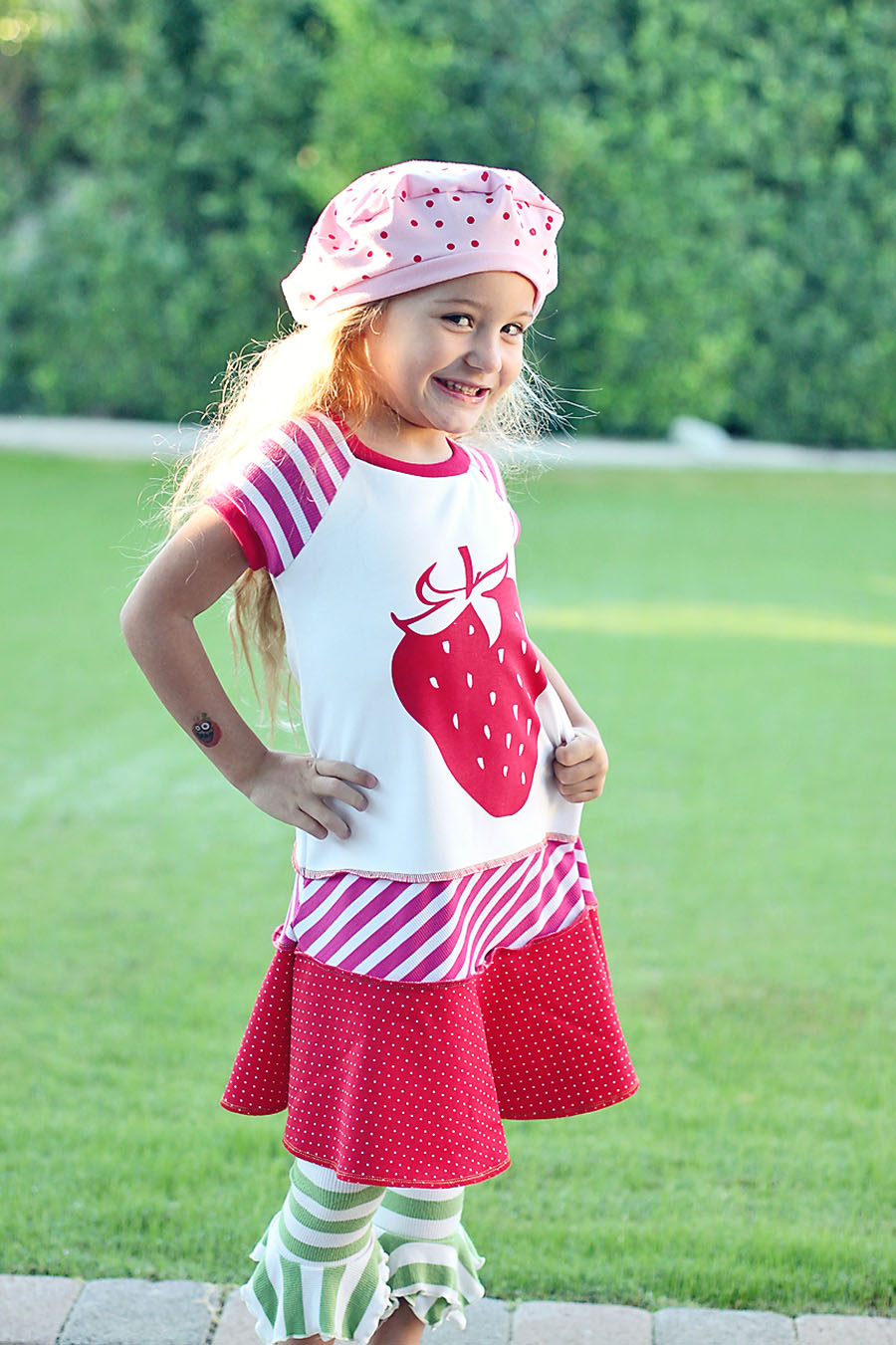 I purchased a simple 99 cent strawberry image from the Silhouette online store and had the machine cut it out onto vinyl shelf paper.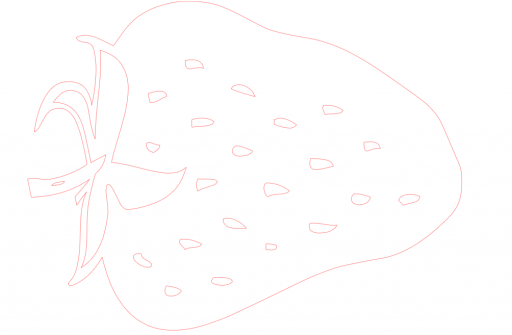 Many of you know that I haven't been feeling well so I had a TON of help with this tutorial. Gicela brought fabric samples of scraps we had and I picked them out and she cut out the dress pieces and made them into a t-shirt dress style. You can use my Sienna Dress Pattern as a starting point.
Lisa used my strawberry cutout to make a contact paper silk screen (you can see the full contact paper silk screen tutorial here):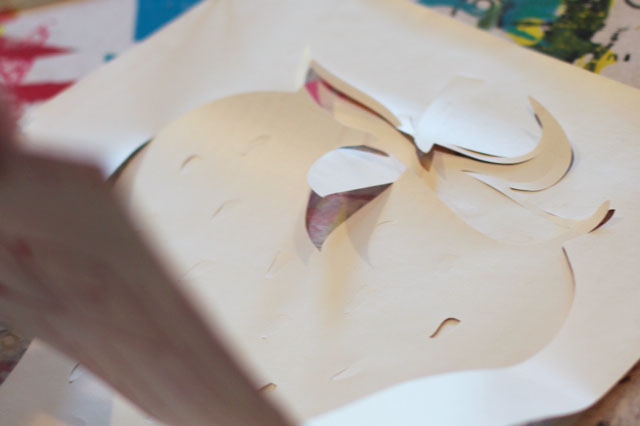 Basically the contact paper adheres to the screen (I use 110 mesh YUDU screens (without the machine) because they are flat and easy to store)……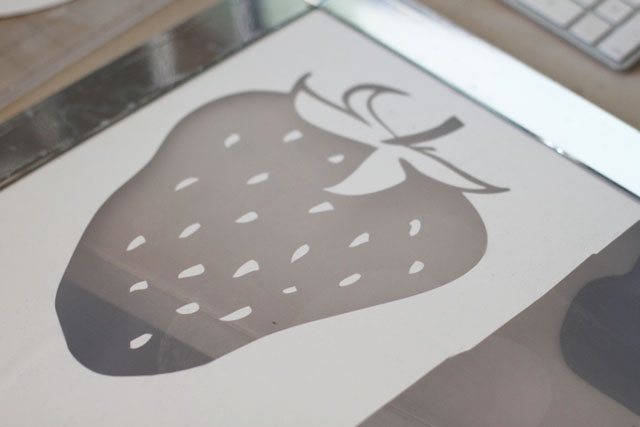 ……and you pull the ink (Versatex Ink) across the screen to push the ink through for your image: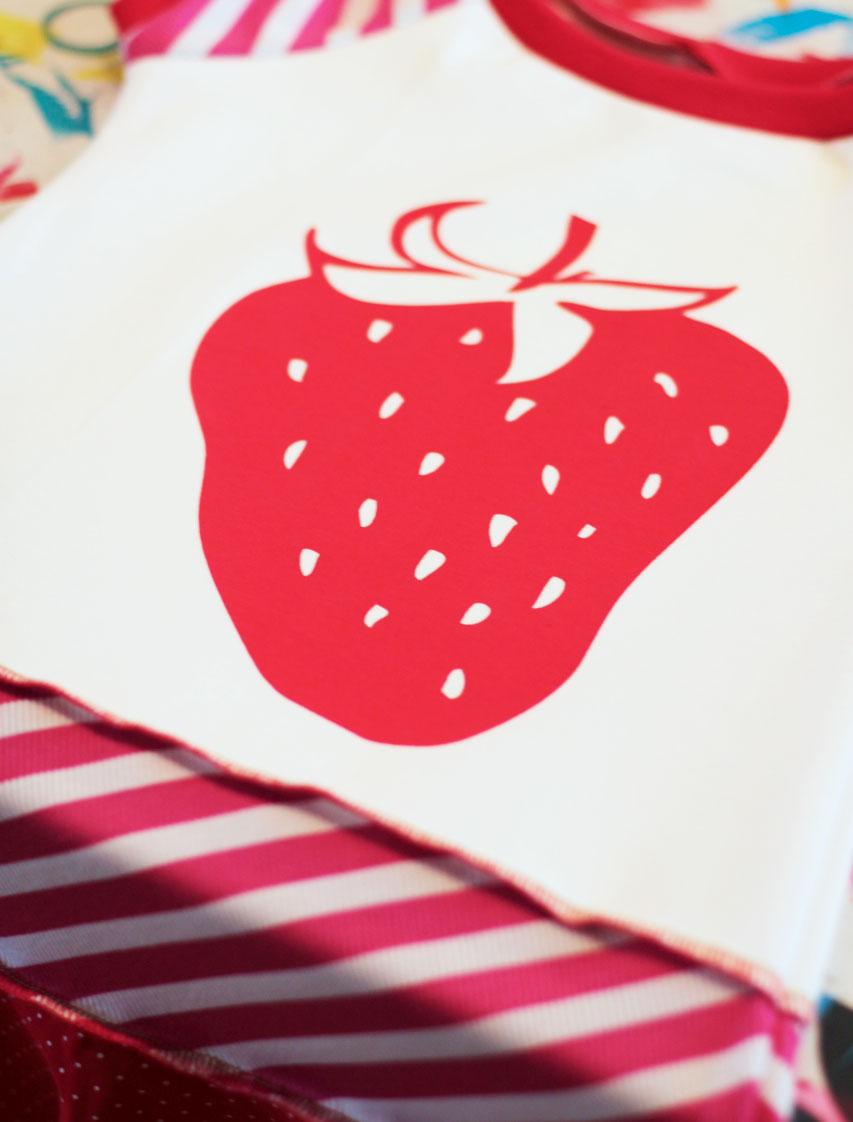 Lisa also printed some polka dots onto some pink fabric and used my free beret pattern to make the hat. We already had the leggings but you could use my li'l leggings pattern to make a pair with a ruffle at the bottom too.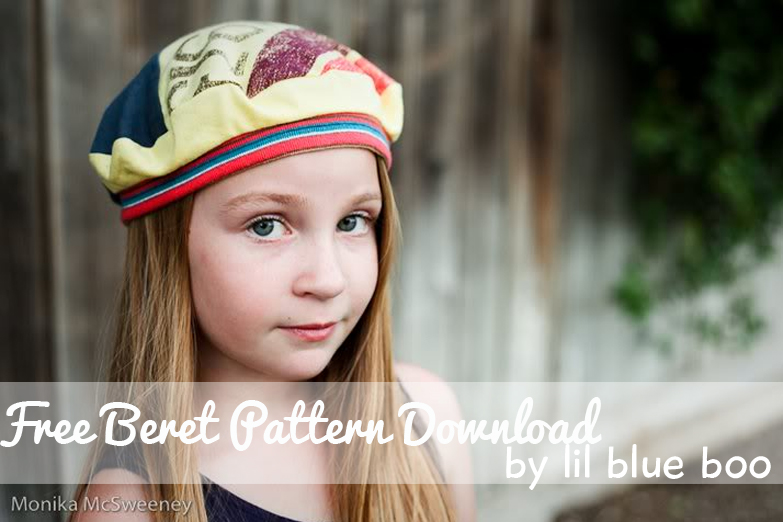 Boo loves it so it made my day! Here she is at school today with my mom: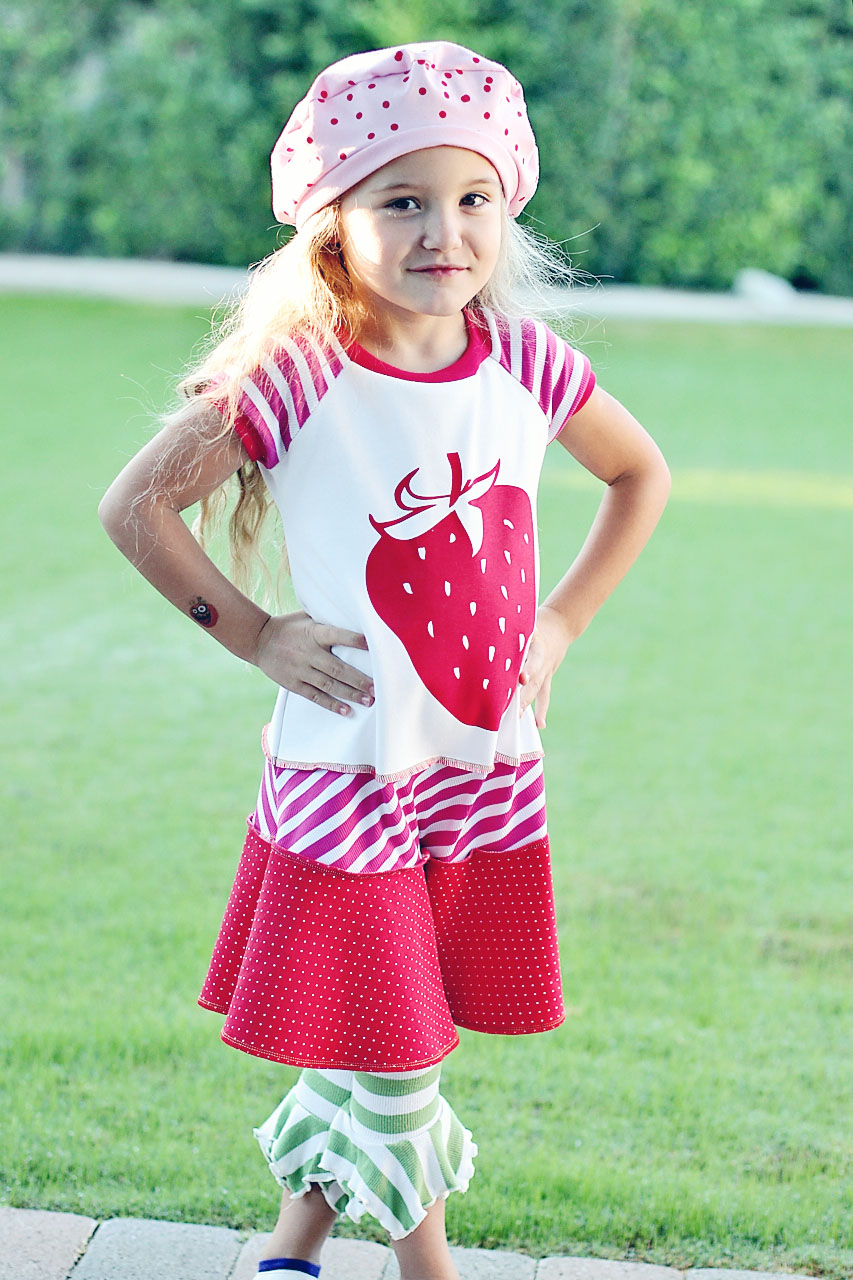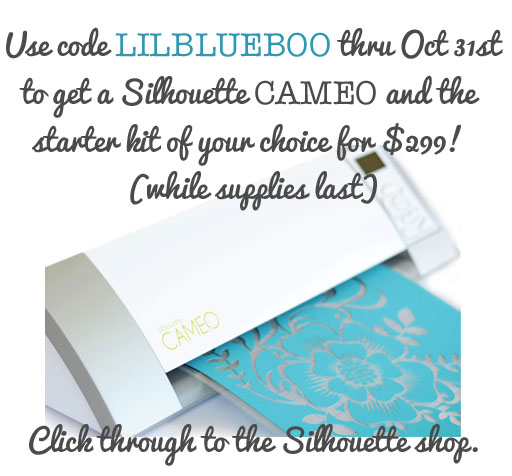 Use the discount code LILBLUEBOO through October 31st you'll get:
The brand-new CAMEO and your choice of a starter kit (Fabric Ink, Vinyl, Heat Transfer, Rhinestone) for $299. There are a limited number of Cameos for this promotion and they will sell out so if you want one don't wait!
The Silhouette CAMEO™ is an electronic cutting tool that connects to your computer allowing you to cut fonts and images in cardstock, vinyl, heat transfer material, etc.