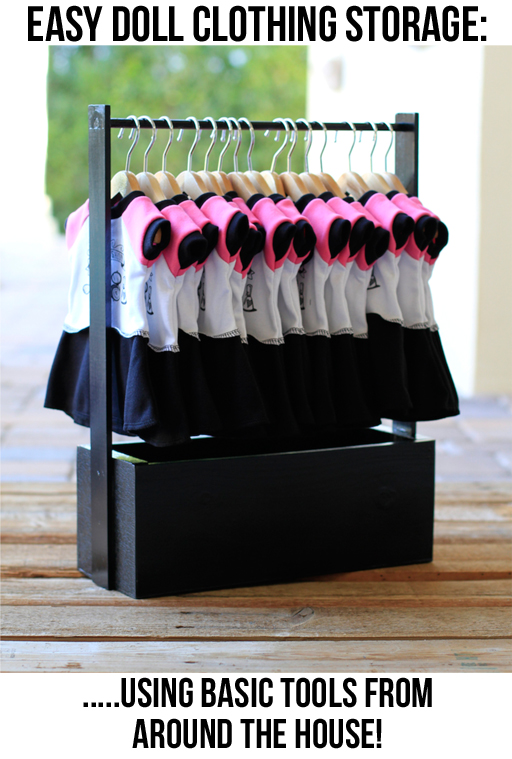 Isn't this cute? A miniature clothing rack for Boo's doll clothing. I made it for her birthday party knowing that it would also be used afterwards!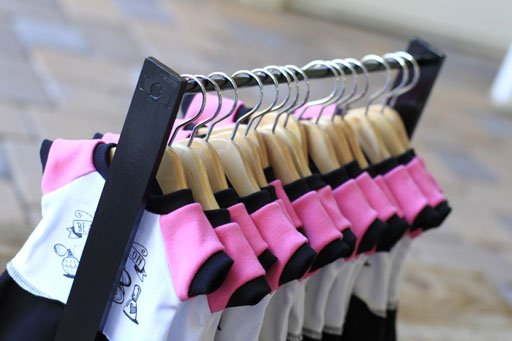 The top part serves as a clothing rack and the bottom hold shoes and accessories: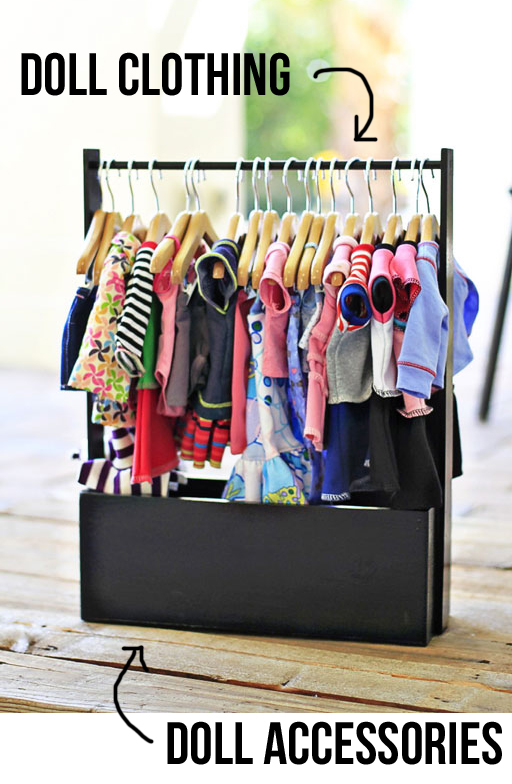 I found a wood box at Home Goods that was the perfect base. You can also use a wine or champagne box….just ask your local wine store if they have any!  I bought the wood slats from the hardware store. They will cut them there for you if you know the length you want them: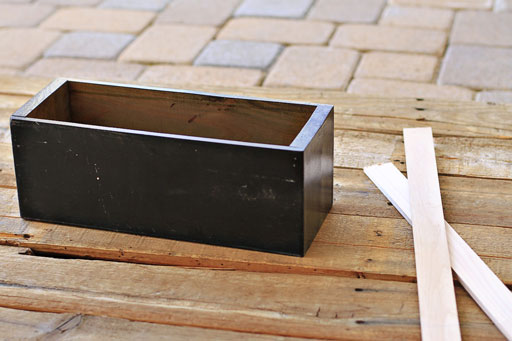 I used a household drill with a large bit to drill the holes big enough for a craft dowel. I used a small hand saw to cut the right length: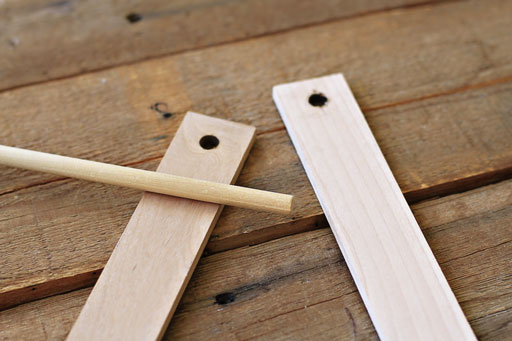 I used wood glue and a few small nails to attach the wood slats to the sides: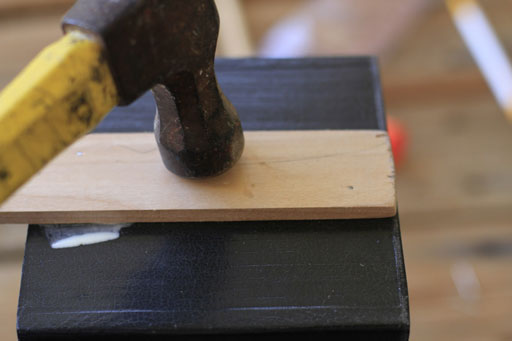 The slats attached: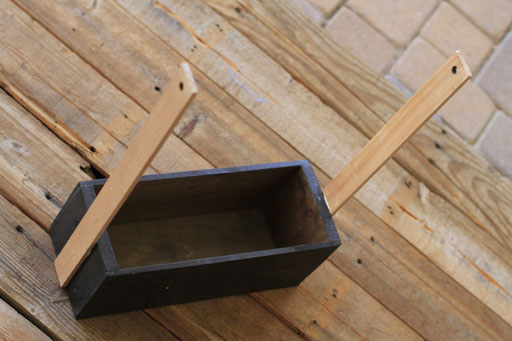 I used wood glue to attach the dowel. Painters tape kept everything in place until the glue was dry: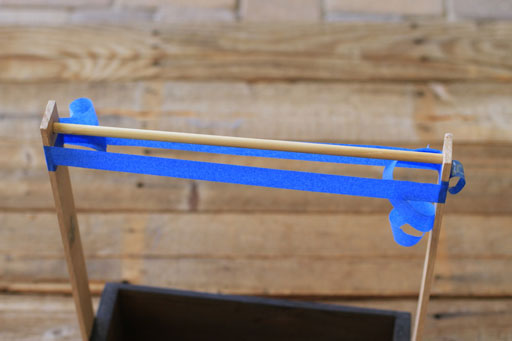 Once everything was dry I took spray paint to blend all the wood together as one color: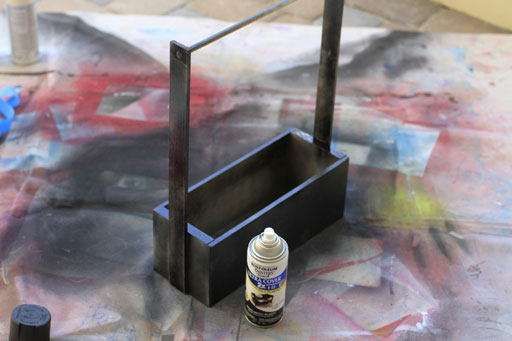 Finished! It's great for travel too…..Boo moves it to wherever she is playing.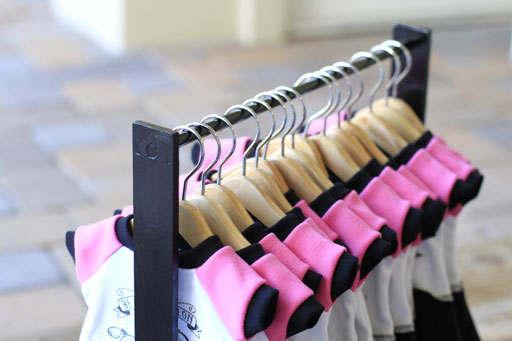 If you want to personalize it you can add words easily using this tutorial below. Just click on the link to open that tutorial in a new window: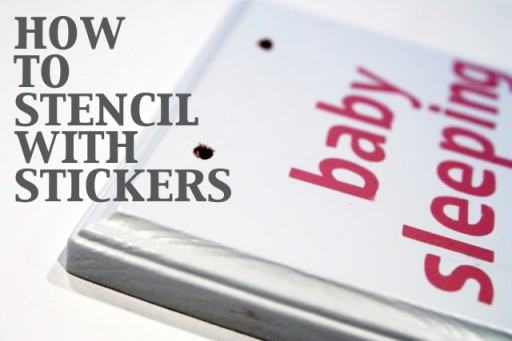 These tiny doll hanger from Only Hangers are so cute: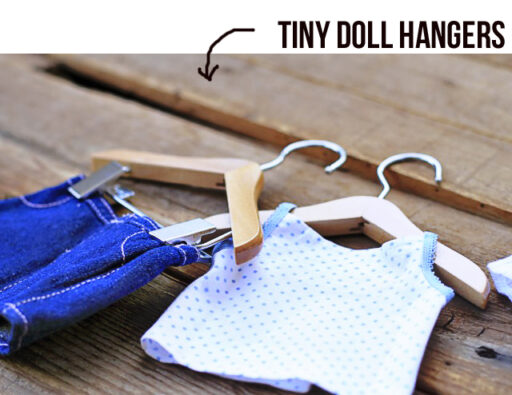 We also store doll clothing in Boo's closet between one of the shelves.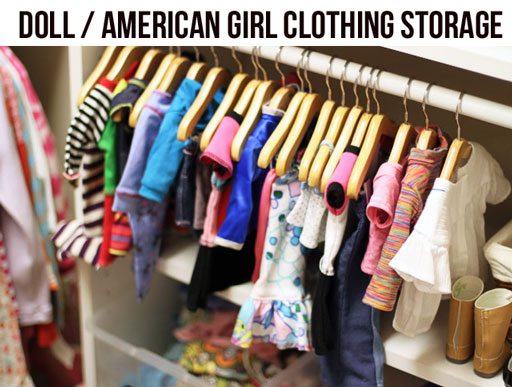 All I did was paint a small dowel and hang it from some closet hardware: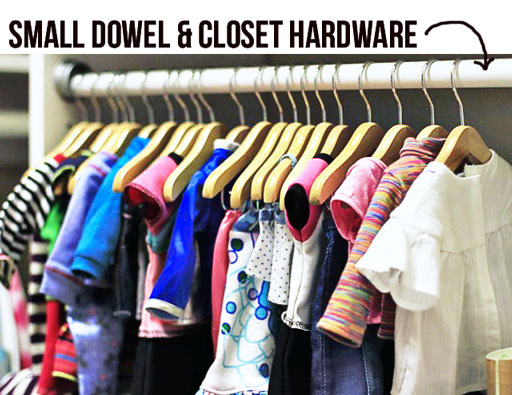 I've found some really cute matching outfits for Boo and her doll on Amazon: