The theme of the week at the House on Hospital Hill is drywall.  The metal roof is almost complete and so that means we can start fixing up the inside of the house without having to worry about water issues: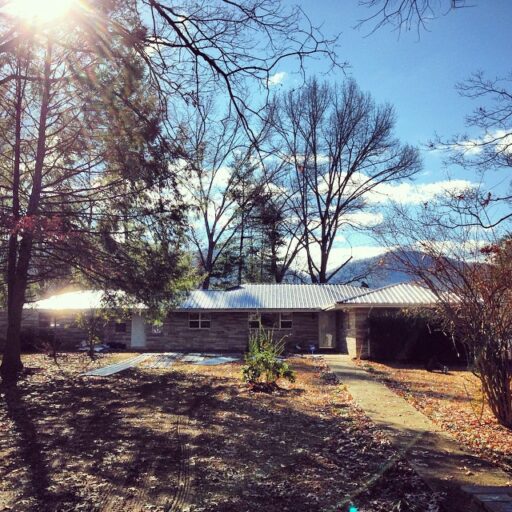 Remember the wall I decided to take out on a whim? Brett and friends put it back together for me. Since this photo was taken the new hole edges have been finished with drywall and mud. We were lucky to find a small bundle of wood flooring to match ours at a local lumber mill to patch the floor.  It was all worth it…the new opening changes the layout and feel of the whole house: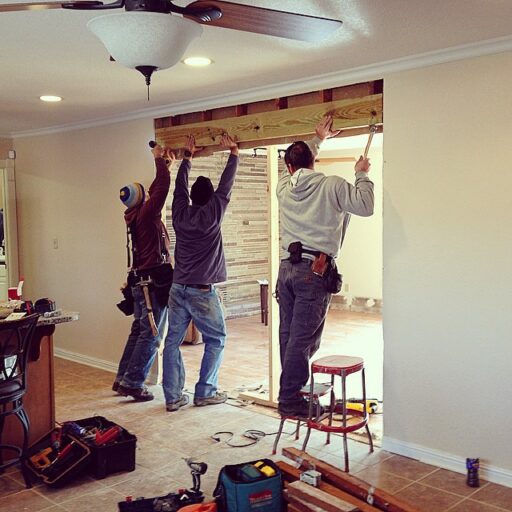 Brett ripping out an old roof leak yesterday. That's my grandfather's old stool we've dragged all over the country.
We took out all the old boiler baseboard heaters which has required quite a bit of patching in the floor and walls: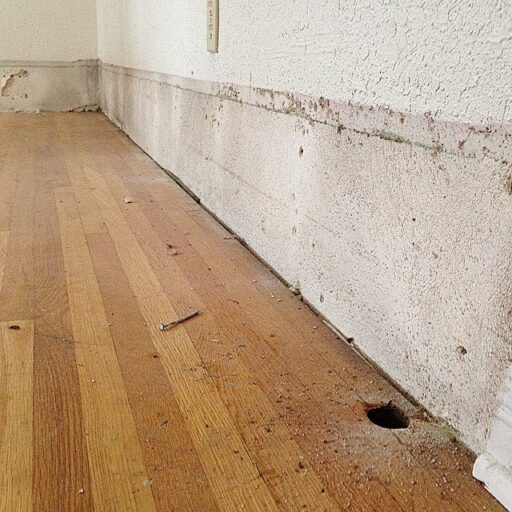 Fixing all the walls has been my job…I'm becoming an expert in matching knockdown patterns using a piece of terry cloth and a vinyl sign. I'll share that sometime after Christmas.  Keeping my lungs clean: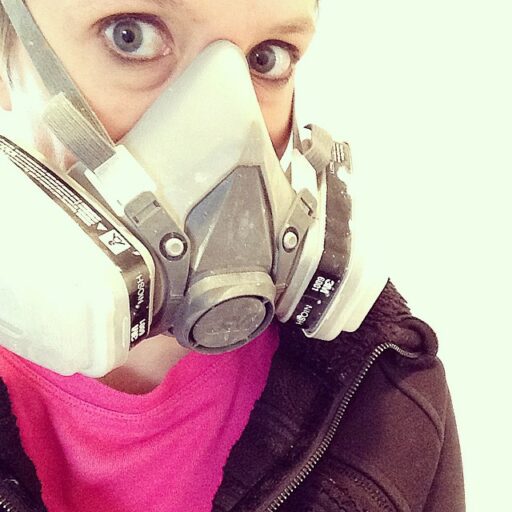 Trying to narrow down a "whitish" paint color for the house but still don't have one that works with all the natural light we get. Modern Gray was too lavender, and Tahitian Vanilla was too yellowish. Still testing.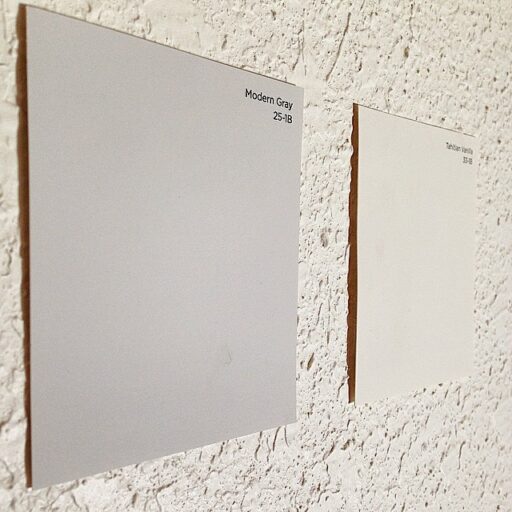 Outside a friend has been dropping a few trees so that we can hopefully get a garden planted this spring. Timber!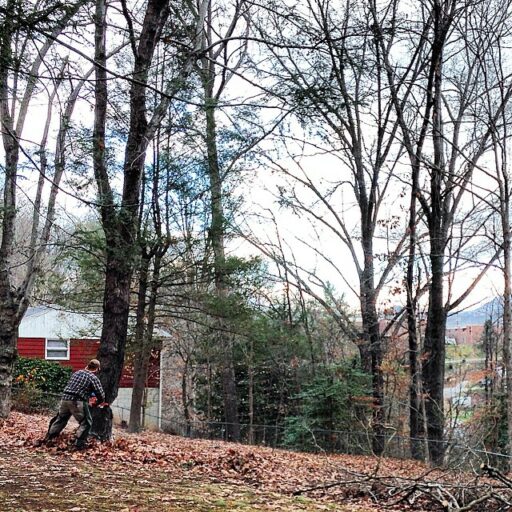 Sorry these posts are just short and sweet…way too much going on with the holidays right now.  You can also follow along on Instagram under #thehouseonhospitalhill.
All HOHH posts can be found here. 
That's our progress for now!