Keedy's Fountain Grill founded in 1957
Keedy's Biggest Fan (Boo) founded in 2007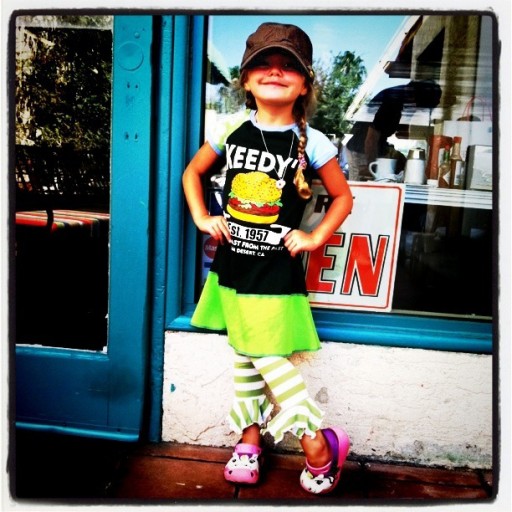 Dress: Custom LBB Dress from T-Shirt
Leggings: Lil Blue Boo
Shoes: Unicorn Crocs
Hat: Smith
Necklace: DIY Donut necklace…..confiscated before I could give it to Silpada!
"Boo Style" highlights things we just love.
Browse all of Boo's recent picks here.