We went to Linville last weekend for Mother's Day. The mountain my mother lives on is right across from Grandfather. We always like to drive all the way up to the top to see the views. There used to be a house on this point, but just the foundation and a few pipes are there now.  I hope nothing ever is rebuilt there: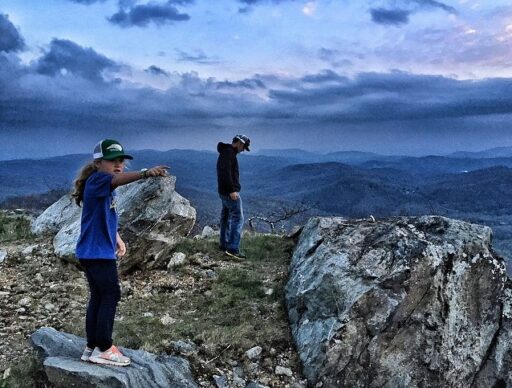 It's always nice to visit Linville because the temperature is usually 10 to 15 degrees cooler than where we live because of the change in elevation. The trees haven't even realized it's spring yet! Boo playing on the porch with the dogs: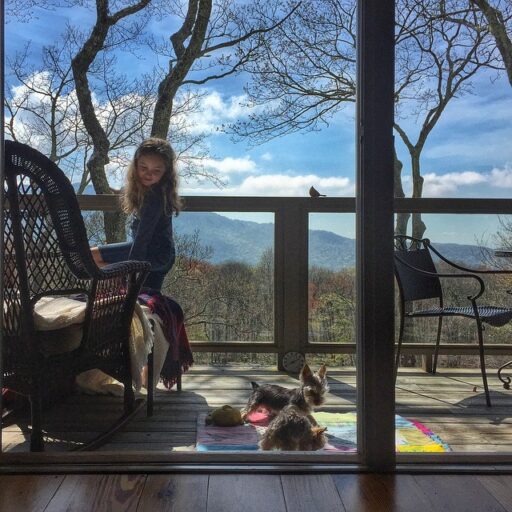 A gorgeous sunset at Wildcat Lake in Banner Elk: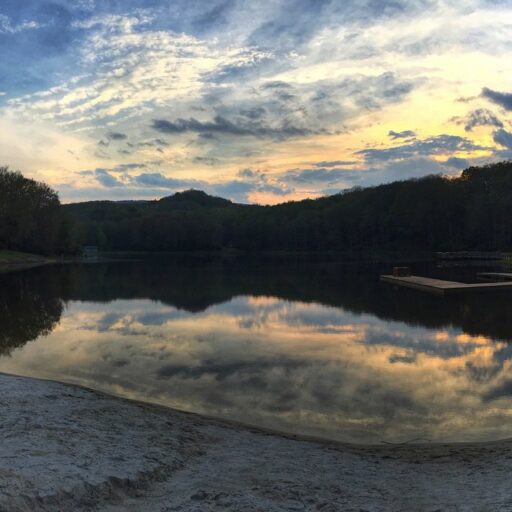 My mother and Boo went exploring one day Brett and I went off by ourselves to explore a few yard sales. We love treasure hunting. A few finds:
Vintage Coffee Tins. The kind you used to have to open with a key!  We watched The Prize Winner from Defiance, Ohio two nights ago and I was able to point this out for Boo when Woody Harrelson was opening a tin of Spam with the same contraption.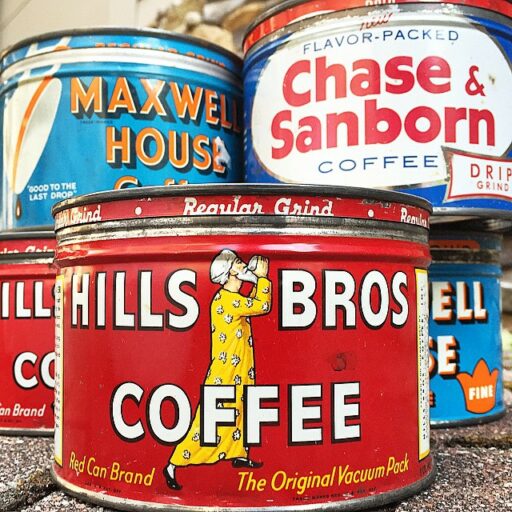 I think this is an old military issue drafting set. Not entirely sure. It says property of the government on it, doesn't even look like the tools have been used. Any ideas?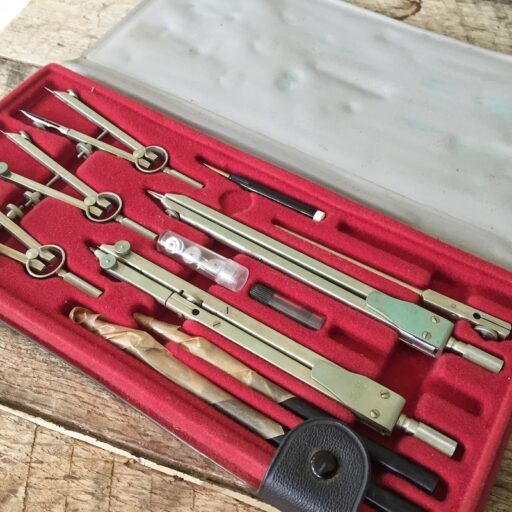 An toy accordion. Still works! I haven't been able to figure out the year yet because I can't find another Emenee that's aqua or turquoise. Maybe 1960's?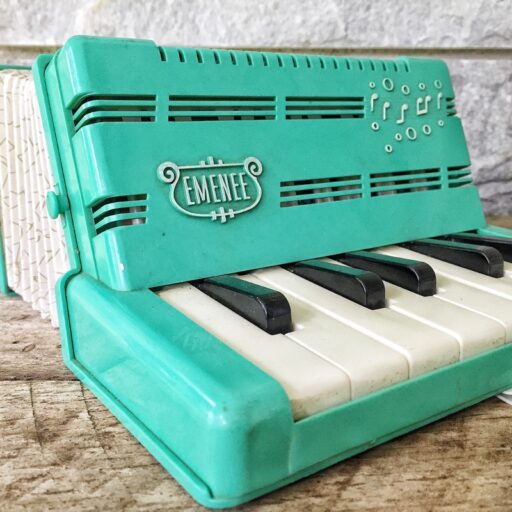 A really old Bayer aspirin tin (fifteen cents!) and a book of poetry (1947) filled with pressed flowers:
I'll enjoy them for a while and then it will be time to pass them on and look for new things.