I've been making these pillows for years…there is no cutting involved and they take about 30 minutes to assemble, sew and stuff. I started using towels because they were so soft and inexpensive…and I was finding so many prints that I couldn't pass up!
I've made towel pillows for:
-Outdoor lounge chair pillows using all different colorful pool towels
-Plush floor pillows for TV watching
-Several matching dog bed pillows for Diesel for all different corners of the house
-Coordinating throw pillows for a couch or a bed
-Replacement seat pillows for our favorite Pottery Barn rattan chairs
The pillows in the photos were made for my daughter's window seat in her nursery.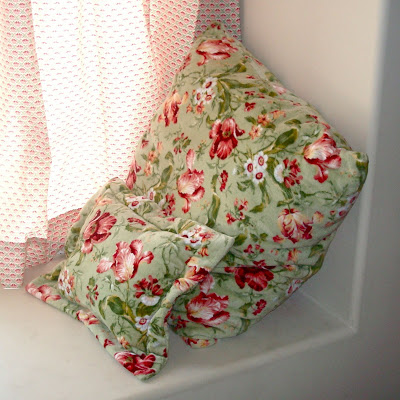 Each pillow is made from one bath towel. I have always found expensive-looking, quality plush bath towels with super-great prints at
Marshall's
for around $5 to $8.  I use large bath towels for big euro style pillows and hand towels for small, rectangular pillows. You could also use 2 washcloths for a square pillow. Stuffing can get expensive so if I am planning on making a bunch sometimes I will buy a few king size pillows on sale and just take them apart for the cotton inside.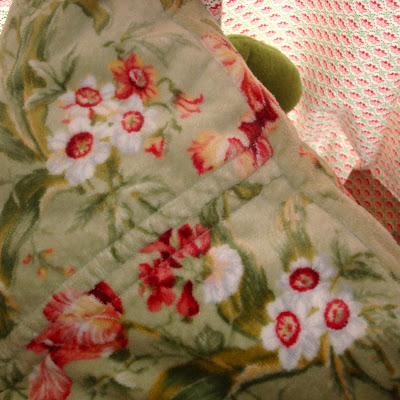 Back seam of the large pillow (made from a bath towel)