This is my first time trying out block printing on fabric. It was way too easy. I can't believe I haven't done it until now. I bought the supplies about 3 years ago!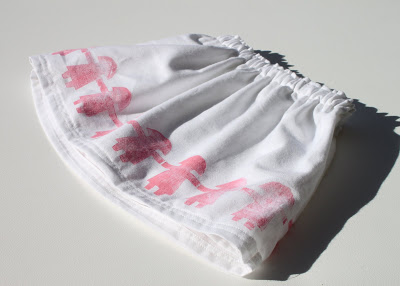 I came across this page in one of my old journals and was trying to figure out a way to incorporate this paper doll shape into something for Sienna to wear. I decided on a block print.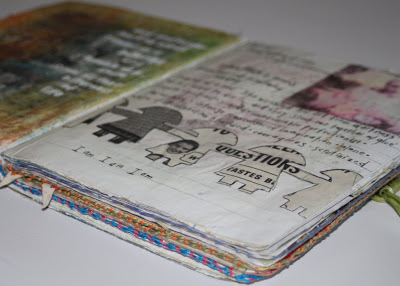 For the printing part all you need are the following tools:
Fabric Paint
First I drew out my little paper doll on the stamp block……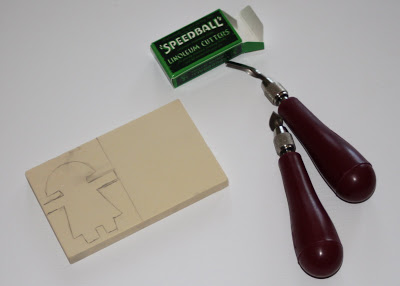 ….and carved it out using my tools.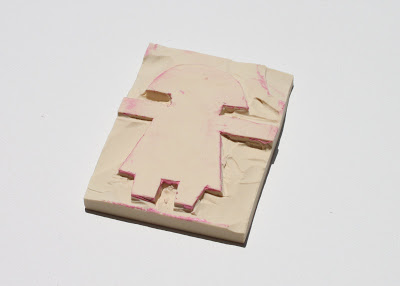 Using the brayer, I coated the stamp with fabric paint. I mixed my pink color using red and white paint.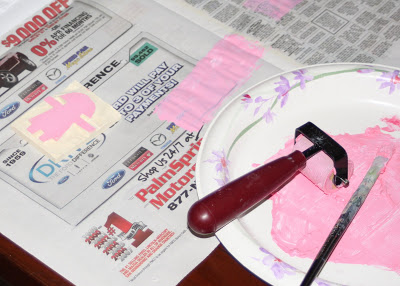 I used a thin white muslin for my fabric base and put a yardstick at the bottom to keep my stamping straight. You'll need to refill your block with paint each time you stamp.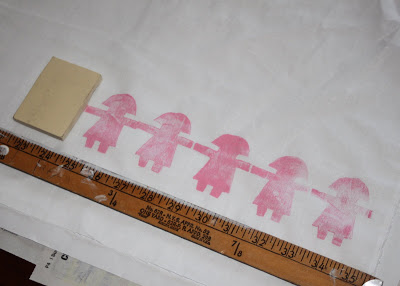 To set the fabric paint, I ironed it on medium heat from the reverse side. Here is the finished fabric.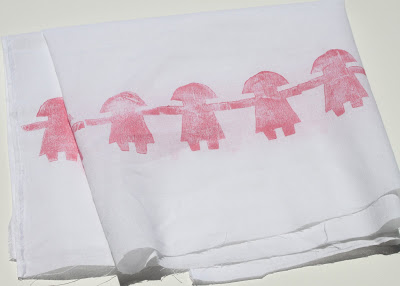 To make the skirt I just cut 4 rectangles out of the fabric (the fabric was thin so I made a lining), sewed them together and added the elastic waistband. It is the most basic skirt I could sew.
I stamped a few "paper dolls" on the front of a $3 Target tank to match. It is a little big but I was impatient. Below is Sienna modeling her new outfit. Check out her frizzy "pool hair" 🙂 we are in the middle of swimming lessons!