I want this treehouse: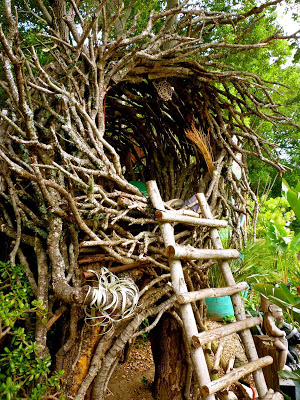 Ok…the treehouse has nothing to do with the subject of this post except that it is from Teesha Moore's
blog
. Teesha is by far my favorite artist when it comes to art journal pages. Her work is so colorful and the handwriting is amazing. It can be both haunting and whimsical at once. I just want to cover my walls in it! Check out her journal pages
here
.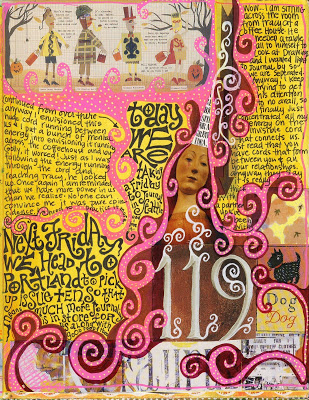 She explains her process
here
. I love the whole process of layering watercolor, collage, crayons, pens, pencils etc.
I pulled out a few of my old journal pages that I thought had some "Teesha" influence in them: little dunce/party hats, layering of mediums, figureheads on illustrated bodies…..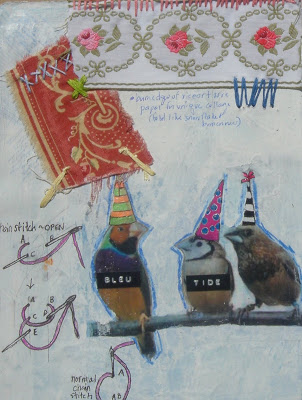 Collage, drawings of stitches I wanted to remember, fabric swatches sewn to the pages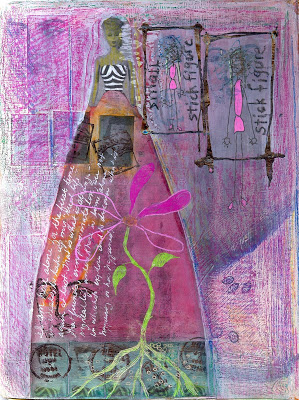 Vintage barbie head on a large paper skirt, layering of crayon and paint pen. (If you look closely you can see my little dog Diesel's footprints that I traced….he walked across my page when it was wet with paint.)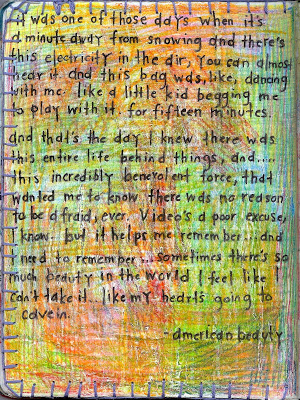 A favorite quote from a favorite scene in American Beauty (which is also a favorite scene song on the soundtrack)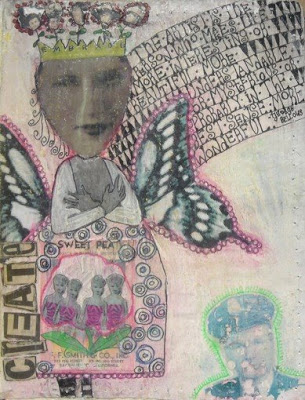 My grandmother's face with illustration. She was very creative. My grandfather is in the lower corner).