…to hold my eyes open. I am pooped. My day was a blur. My mother-in-law took my daughter for her first mani-pedi this morning so I'd have some time to work…Sienna waited by the door for an hour in anticipation…ready with her purse, toy cell and laptop. I peeked in her purse….8 erasers, one outlet safety plug, a rubber band, a small plastic dog, and some cookie crumbs….very important stuff.
Here is some sewing I did today for the boutique tomorrow: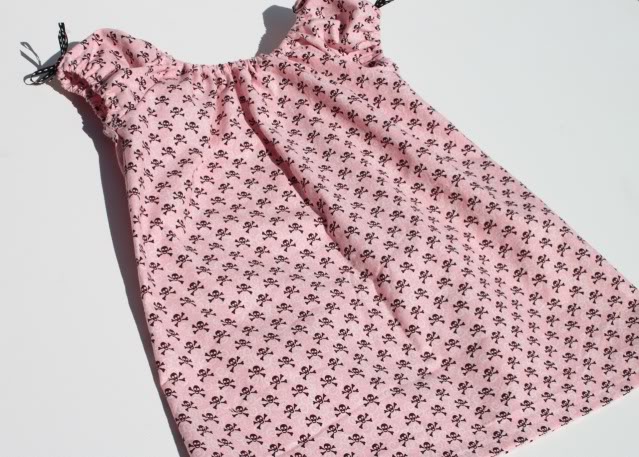 ….with little black and white bows at the sleeves.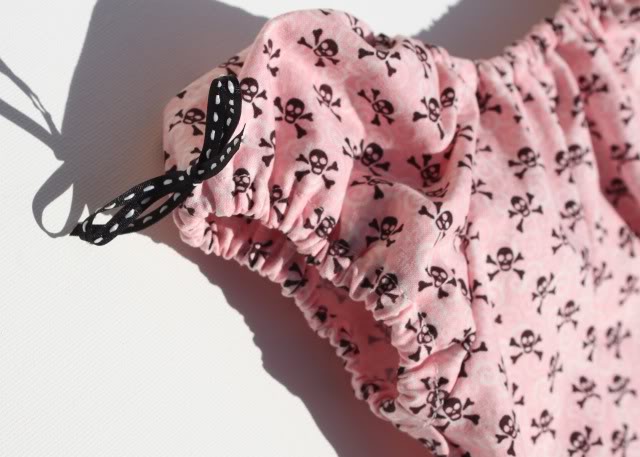 I call this one the "Sound of Music" peasant top….because I made it from some leftover drapery material. If no one buys this I am definitely keeping it for Sienna to wear this fall.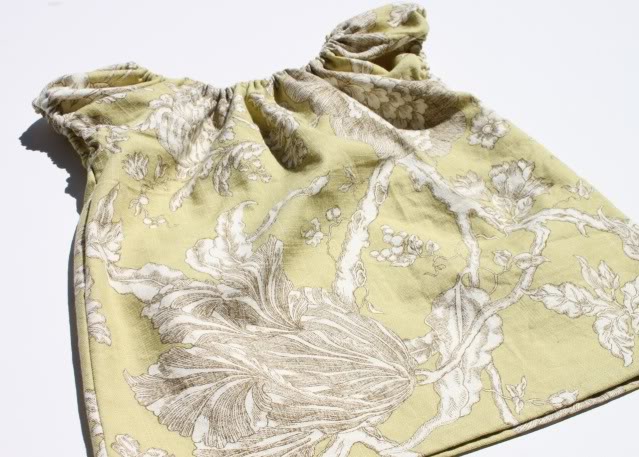 This dress was made from the scraps of 4 different t-shirts using the
Sienna Dress pattern
. I stenciled the stars.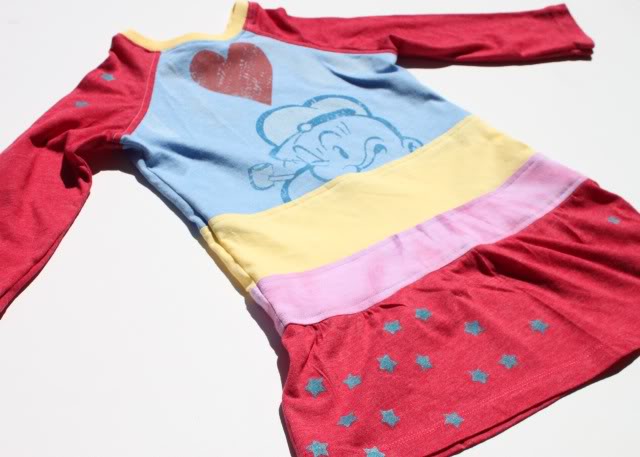 I might have to keep this one too. So much for running a business…..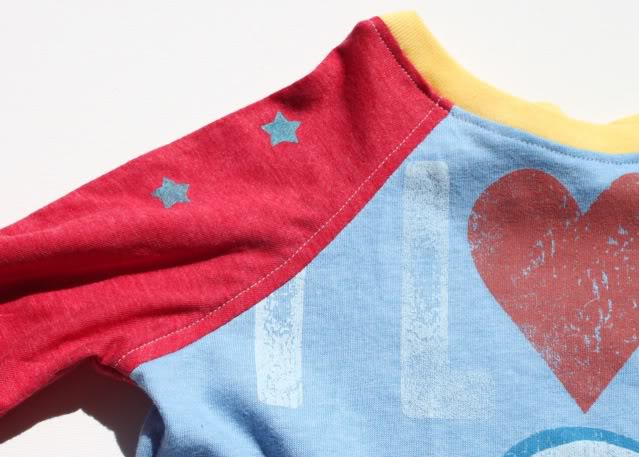 After everyone went to bed tonight, I painted 5,000 little dots on an assembly line of nursery paintings.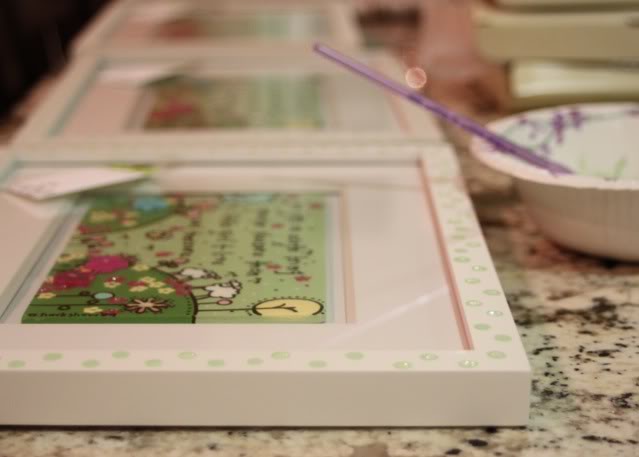 I know I haven't visited many of you or returned emails the past couple days! I plan to catch up at the end of the week….so sorry! I don't like feeling out of touch. Thank you all so much for your nice comments and encouragement. Hope you have a great night!