My
little sister Perry
arrived today! She is here for two weeks for a tournament and LPGA Qualifying. We went to the driving range this evening to watch her practice.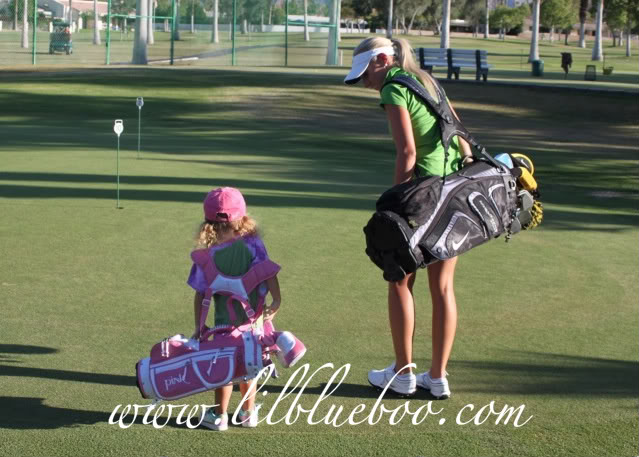 The great thing about having a professional golfer in the family is getting free golf advice!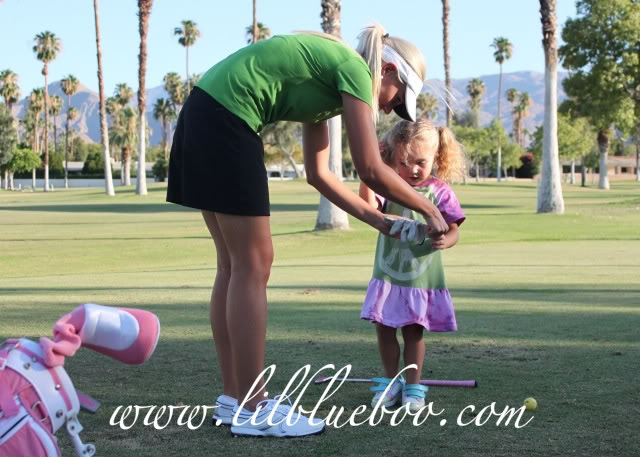 Who wouldn't want a private lesson?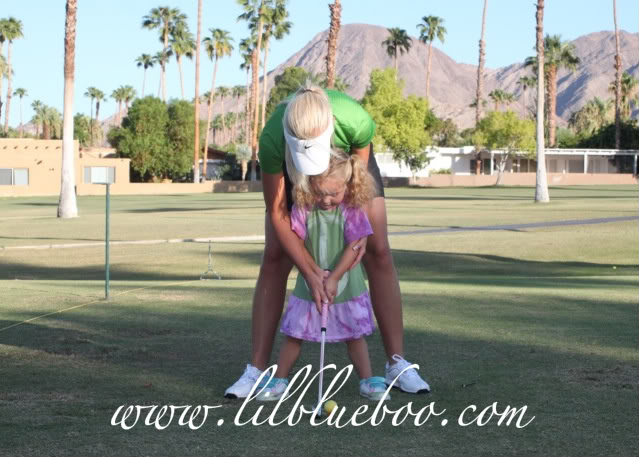 Except maybe Sienna…..all she wanted to do was tee up all the golf balls…..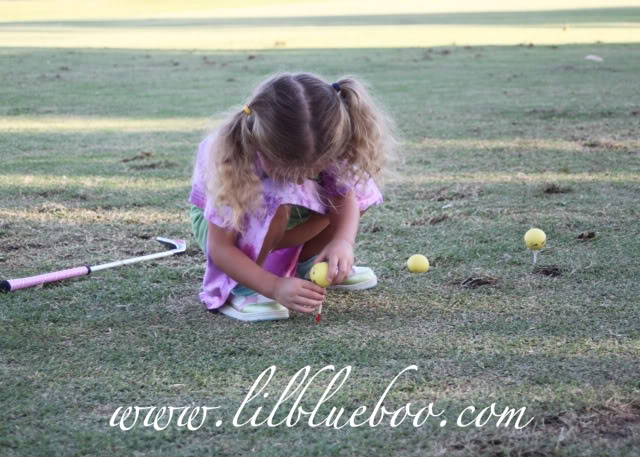 ….and rummage through Perry's golf bag.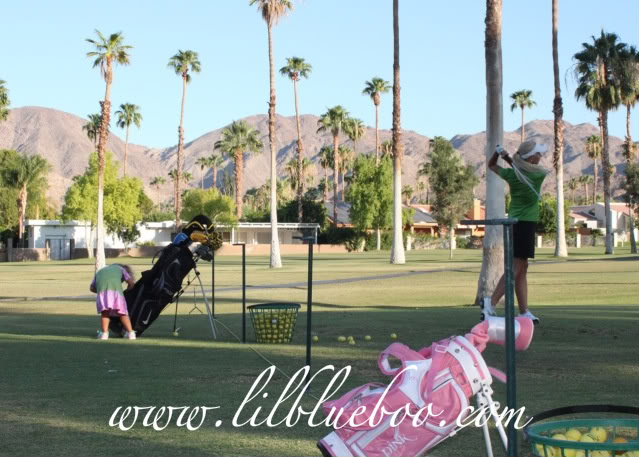 I kept cracking up because every time Sienna put her golf club down it lifted up the back of her dress.