Update: The Sienna Dress Pattern is now available in the pattern shop! Giveaway winners (jellaan and roseylittlethings) at the bottom of the post! Thanks everyone for the entries and nice comments!
If you've followed me for a while you know how much I love using old t-shirts to make clothing for my daughter……but I like to make them with a pattern so the pieces look finished and boutique. I spend weeks and weeks on a pattern to get it just right. I love adding in tons of options to make a pattern versatile and customizable. I love finding ways to use existing seams and hems to minimize the amount of sewing. And then, after a gazillion versions are created in every size by myself and my fabulous testers, I can finally share it:
I love this dress because it is so versatile. Options include: short sleeve, long sleeve, bell sleeve, tapered sleeve, bottom ruffle, and others. Use your old college t-shirts, tie-dye and other knits to make your little girl the coolest wardrobe ever.
Thank you
Nicole,
Shari
,
Angie
,
Deanna
, Becky,
Lisa
, & Leslie for all of your sewing and help with this pattern!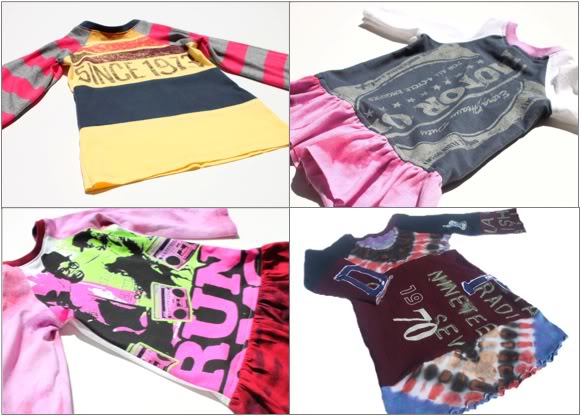 You'll find the giveaway info at the bottom of the post after some cute photos! There were too many cute dresses to show, but check out the Lil Blue Boo Flickr Gallery soon for more!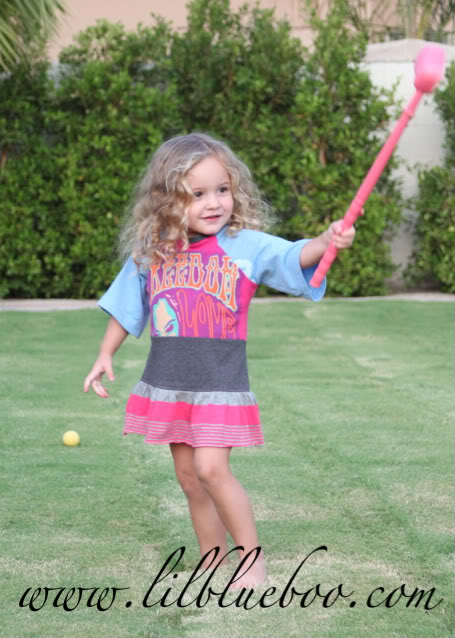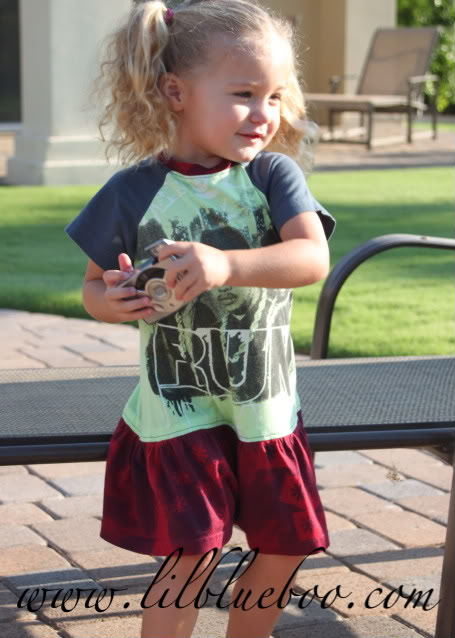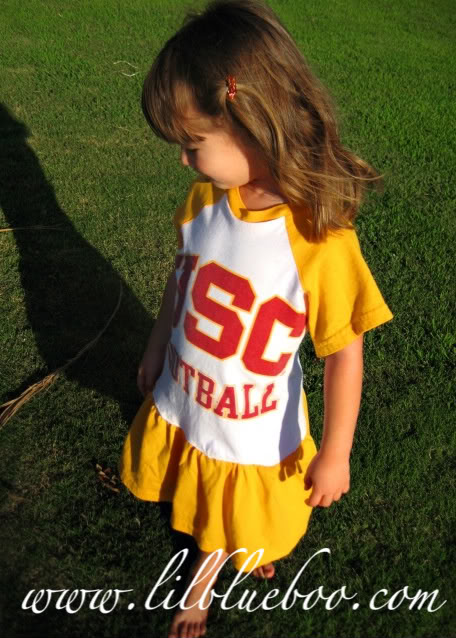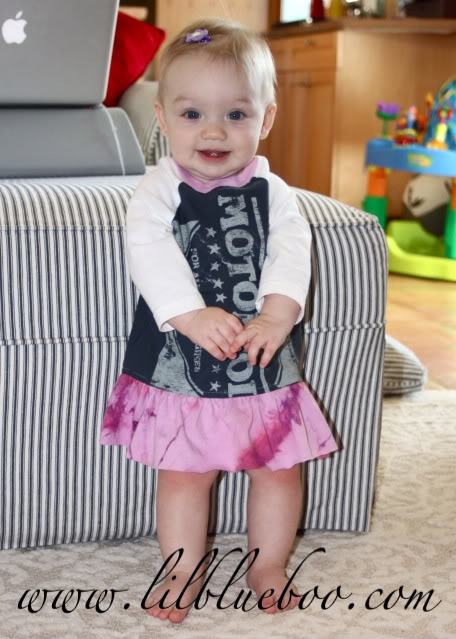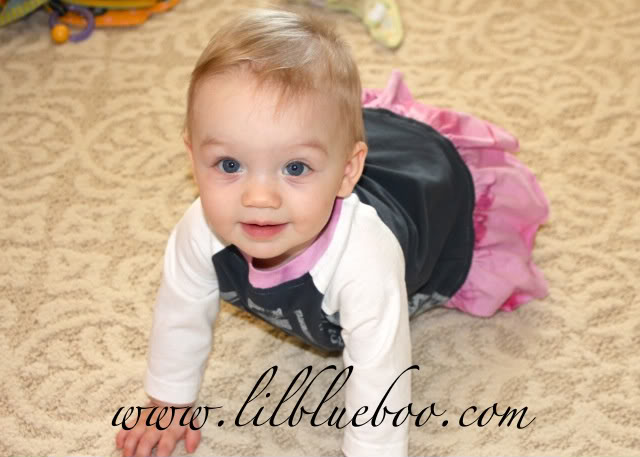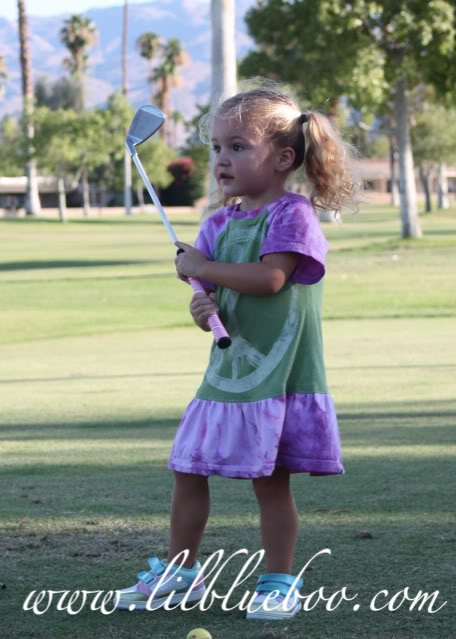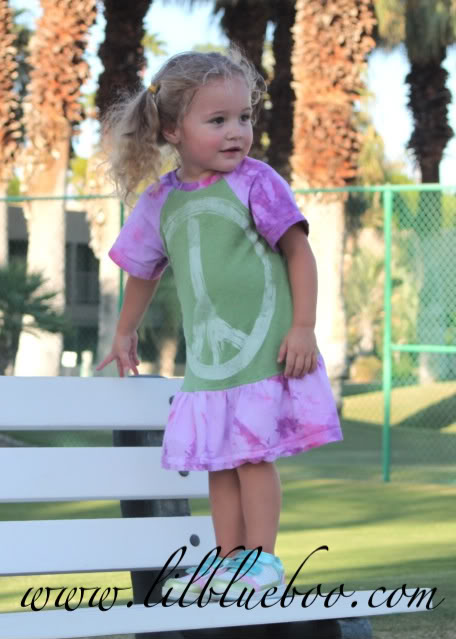 The Sienna Dress PDF pattern & tutorial includes:
:: 26 pages of easy to follow step-by-step complete sewing instructions
:: 71 full color images, diagrams and drawings to demonstrate pattern specifics
:: 7 pattern pages which include separate patterns for sizes 6-12M, 2T, 3T, 4T, 5 & 6
:: Options for sleeve lengths and bell sleeves or tapered sleeves
:: Options for customizing your dress by adding a ruffle and adding your own graphics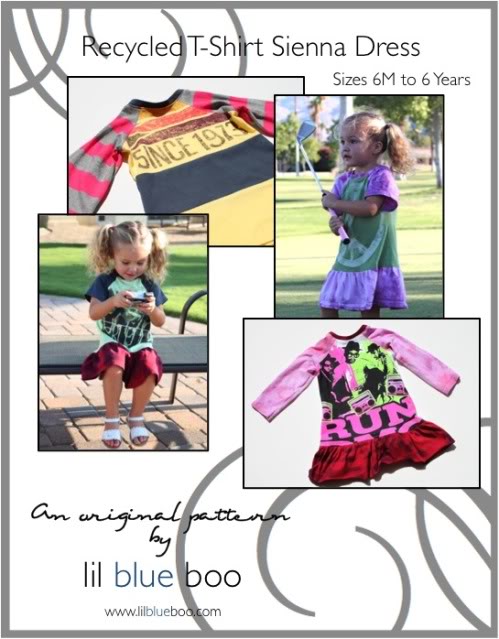 GIVEAWAY IS NOW CLOSED

(originally posted 9/15/2009)
The winners of the Sienna Dress Pattern are: