Hot off the easel….a finished this nursery painting for my little niece who is due at the end of January. Her name is Sawyer Rose…..love the name! Her bedding is made from Michael Miller's pink and brown damask mixed with pink dot chenille and the furniture is dark mahogany.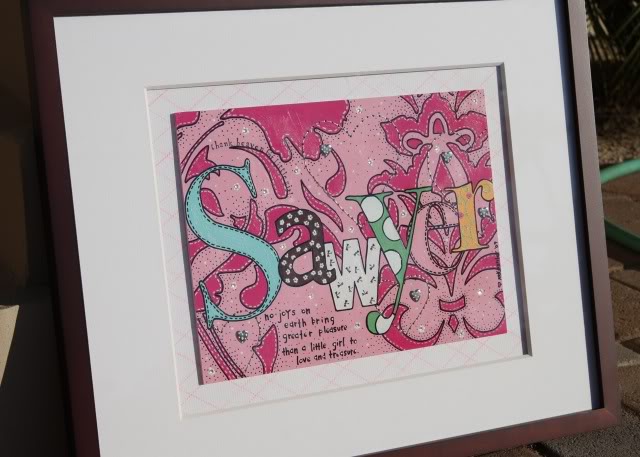 Silver stitching, painted metal pieces, lots of rhinestones…..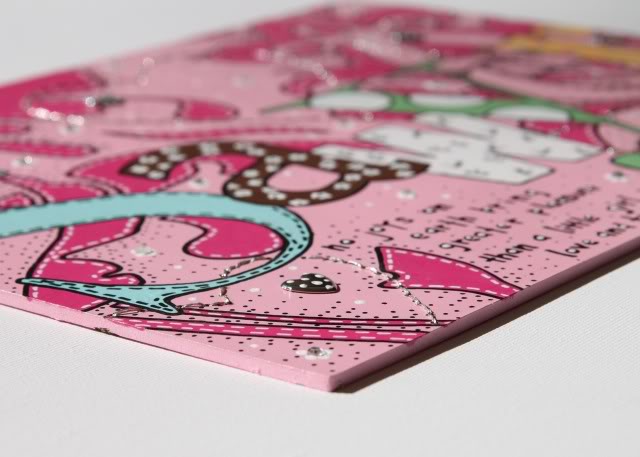 Updated: I've had a few questions about the stitching….DO NOT put hardboard under your sewing machine! 1/8″ hardboard is just that: hard. For the stitching in my paintings I take a teeny tiny itsy bitsy drill bit that just barely fits into the drill and I drill each and every tiny little hole and then it is stitched by hand!