My friends Amy and Maya (of Food for the Soul Train) have put out a "Call for Artists" for their epic Tiny Book Show. I've started my own entry. It's almost the size of a spool of thread, with tiny hand stitched binding: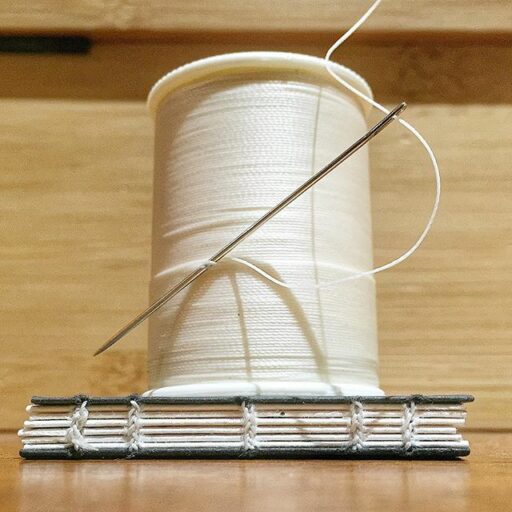 For the book's content I decided to make an illustrated adaptation of the story of the wolves being re-introduced into Yellowstone. It's a story of how everything is connected in the world. Here is the video "How Wolves Change Rivers" if you have a few minutes to watch:
Now that my book is bound and the story is written out I've started to illustrate. I am using gouache paint which won't cause the pages to warp. Here is a fox, inspired by a beautiful photo taken by Tracks of Nature Photography.
Boo is so interested in the balance of nature that I thought this would be a great little gift for her one day: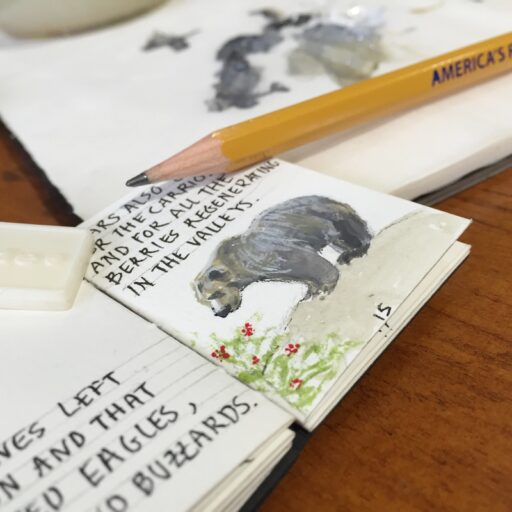 The Tiny Book Show will be traveling around the country in 2016 to select locations to display a collection of tiny books hand made by artists and writers from around the world.
Also, anyone can enter a book into the show! There is no minimum size but the book cannot exceed 3 inches square.
Deadline for entries: December 31, 2015.
Deadline for shipment: January 15, 2016
You can read more about the show here or click the image below: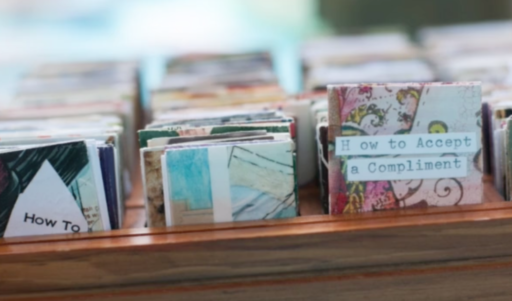 See more tiny paintings I've made here.